These easy to set up Elf on the Shelf poses only take 5 minutes and are so good your kids will hope to see them again next year!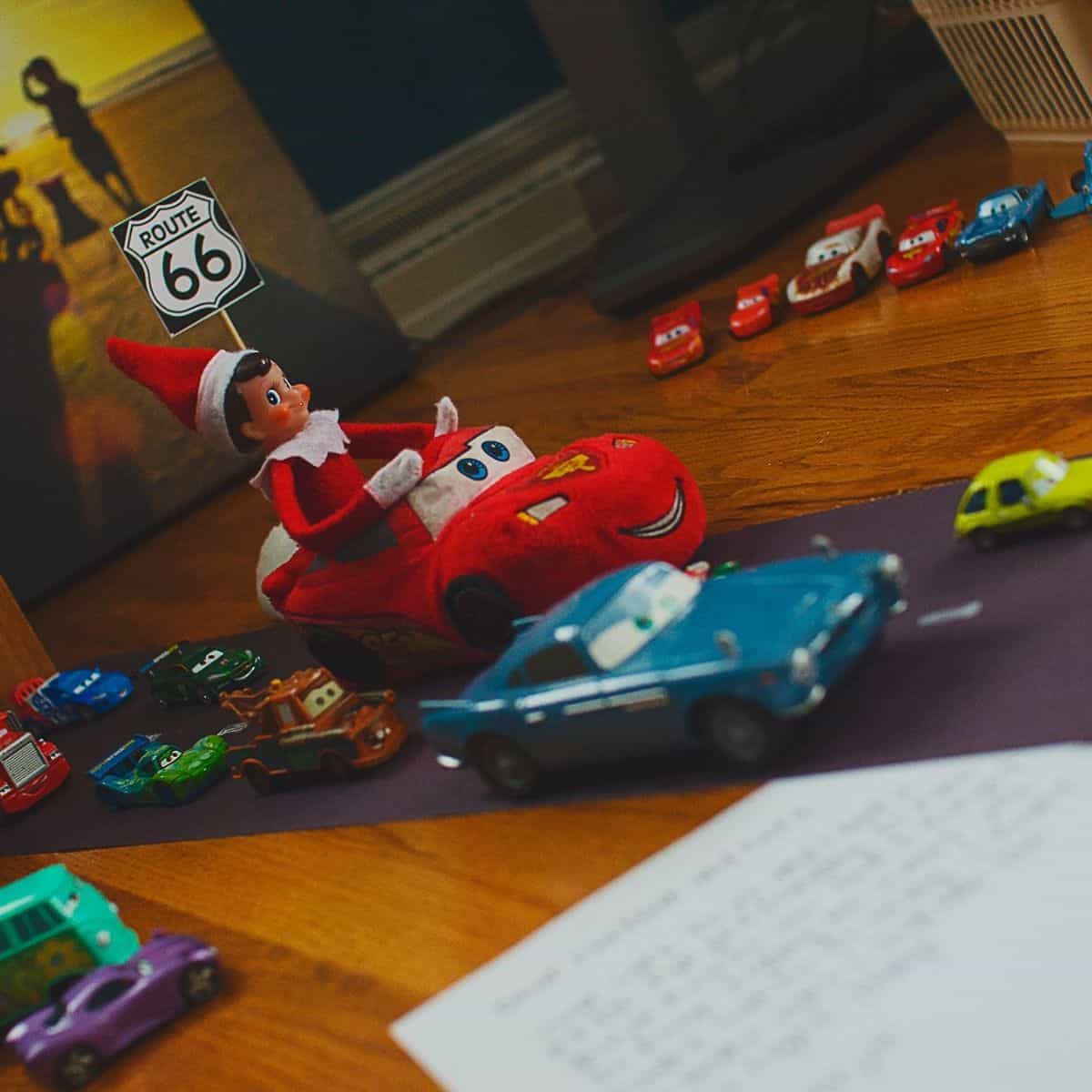 Last week my kids were having a great time theorizing what Jolly, our elf, would do this year.
Several of their hopes were things he's done in the past. For an OCD creative mom, this hadn't really occurred to me.
"Repeat!? That's ludicrous!", my internal response said. "It must be fresh and new, each time!"
But dude. Seriously. Who cares?
In fact, according to my kids, repeating would rock.
So really, don't be afraid to bring back a flashback of last year's coolest Elf feats. You can view some of my favorites from last year here if this is your first year.
Super Fast Elf Poses to Set Up
So if last year your Elf set up all the cars and took a drive down Route 66 . . . Apparently it would be super awesome if he did that again.
I just used black construction paper that I taped together to form a road, and painted the dashed line with a white paint pen.
I printed the Route 66 sign and taped it to a chop stick that I stuck in some leftover styrofoam I had in my craft cabinet.
But check out this magnet that would be way better. Super simple with big impact.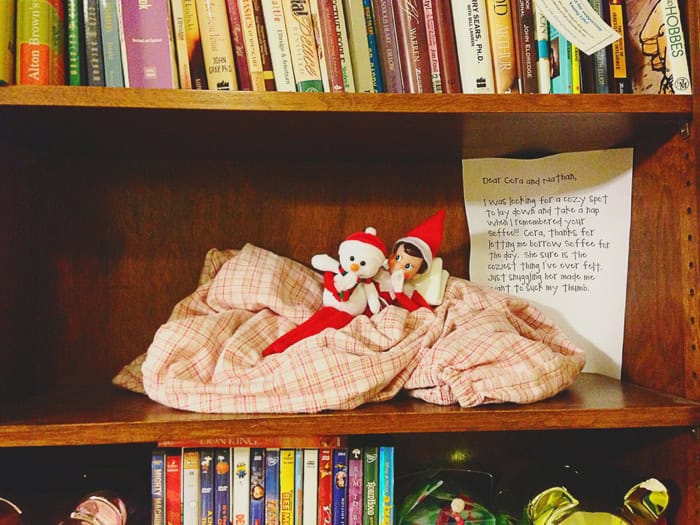 2. Elf Snuggle Time
Jolly borrowed my daughter's favorite special blanket, when he was looking for a soft place to snuggle.
Grab a small stuffed animal to add to the scene. It works even better if you've hacked your elf like this.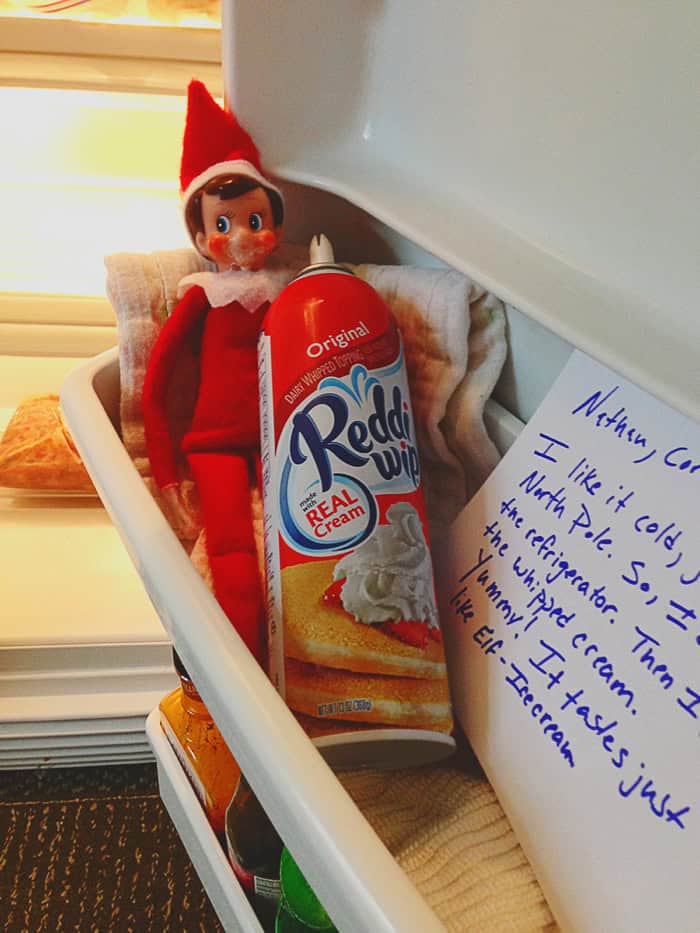 3. Midnight Snacking Elf
Imitation Elf Ice cream. Set him in the fridge. No explanation necessary!
More 5-Minute Prep Ideas
Many of the clever Elf on the Shelf poses found in these posts could also be set up in 5 minutes or less as long as you've planned ahead!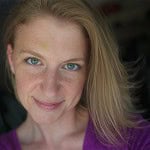 Carey Pace believes that beauty waits to be uncovered in the ordinary moments of everyday life. She chases creative motherhood, honesty in her writing, and images that tell stories. Her faith in Jesus inspires her to explore and share the trials and triumphs of raising children while designing magical moments along the way. She is a seeker of Light, a starter of projects, a reader of books, a lover of food and flavor, and an encourager to others. She and her husband Shawn reside in Massachusetts with her son and daughter.  
You can find Carey's writing and photography on Facebook, her blog, Instagram, and Pinterest.