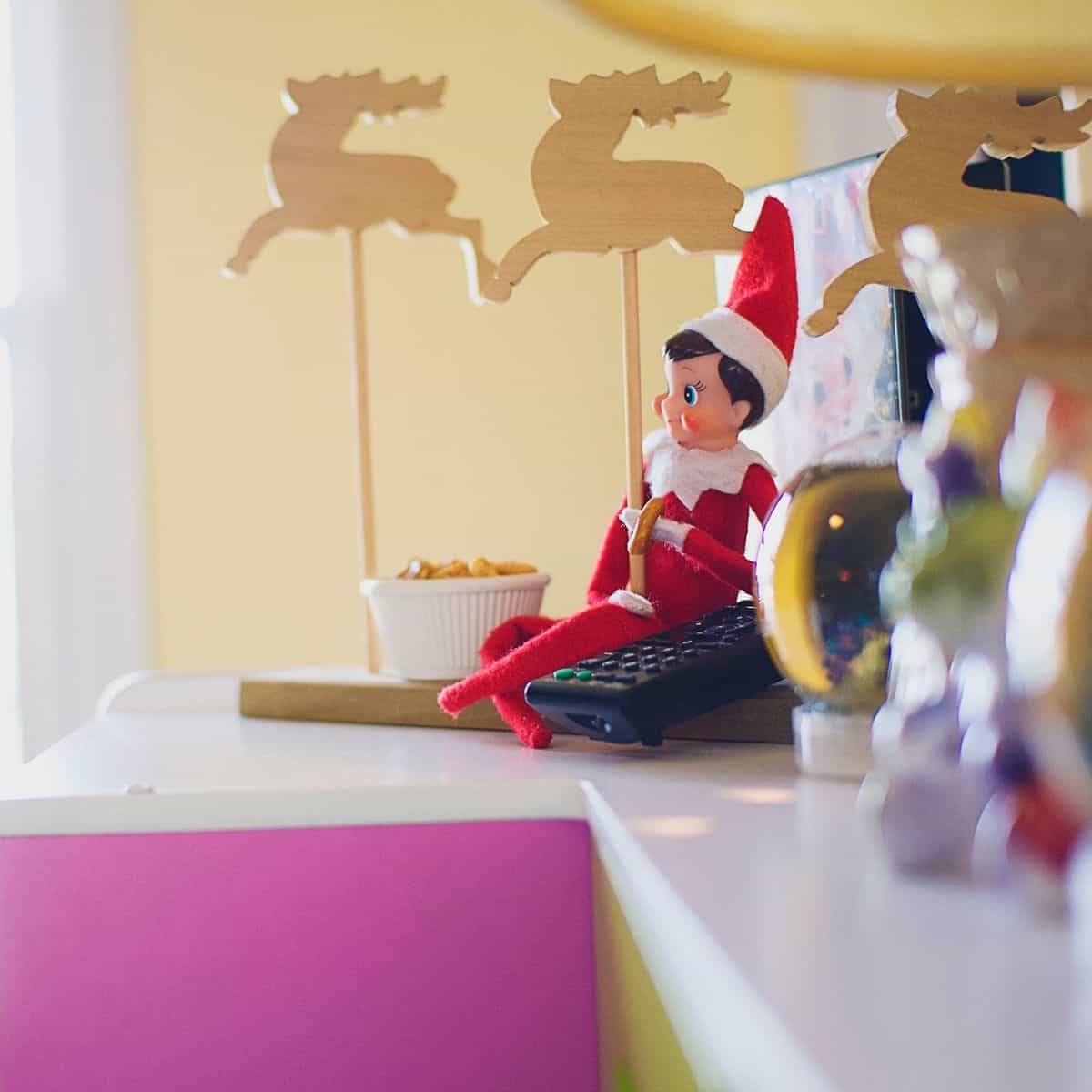 If you've been poking around this Amazing Elf on the Shelf guide for any length of time, you've probably noticed the stunning pictures of Jolly the Elf.
These photos are meant to inspire you to incorporate some creative elf poses into your own Christmas tradition.
Even if photography is not a hobby you enjoy, I hope you'll take the time to snap some photos of your own elf's adventures. These are memories your children will cherish and you'll all enjoy looking back on.
The talented woman behind these breathtaking elf photos is sharing her behind-the-scenes story about her own photo journey in hopes it will encourage you this Christmas.

Why You Should Photograph Your Elf
I used photographing Jolly, our Elf on the Shelf, as a personal creative project the first year he visited, and I fully expected to do it again last Christmas.
However, the next year was a totally different busy can of worms. The project became a burden instead of a creative blessing.
Finding the perfect time with the perfect light and the perfect composition for the image was overwhelming and stifling to me. There were several days I completely forgot to even take the photo.
I ended up abandoning the project, feeling a failure, and "just" documented some with my iPhone.
But you know what? That was freeing.
In these days of Pinterest and blogs, the pressure to make magazine worthy images is so huge. I wonder how many of you out there don't even bother to document your elf because you don't think you can photograph it like the images you see on Pinterest.
But our kids don't care!
Our kids will remember the cool thing their elf did.
The magic of the photo, to them, is in the memory attached to it - not the image quality or artistry.
I plan to make a photo book of all of my elf photos, after this year, that will include all the wonderful elf photos, fancy camera or not.
A new family heirloom. It's about memories, not magazines.
It's for me, and them, and not for anyone else out there. What a treasure this visual documentation of our tradition will be to all of us!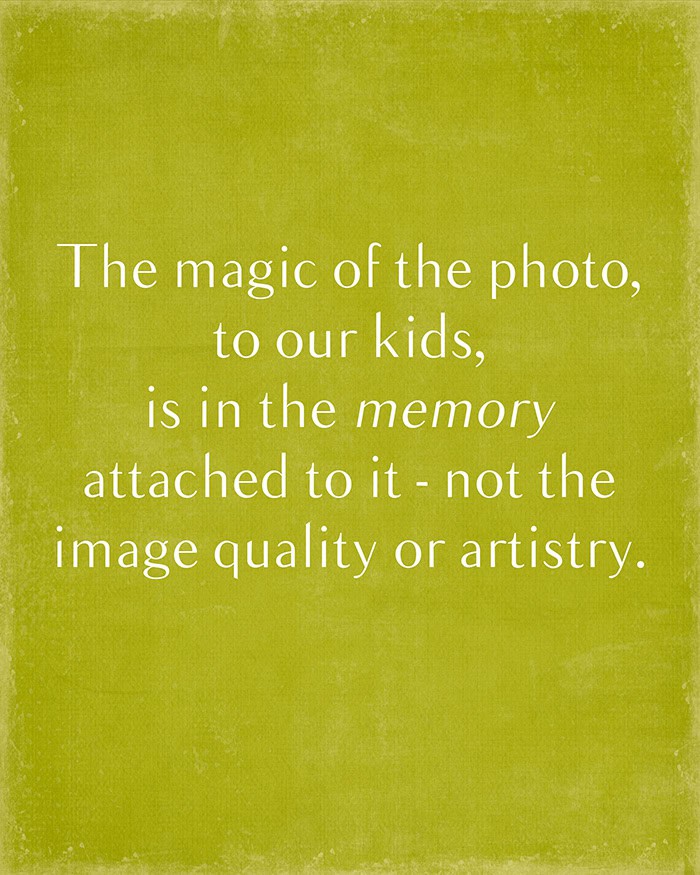 Here are a few of my favorite Elf Adventures from last year, all proudly captured on my old iPhone:
1. Snow Globe Elf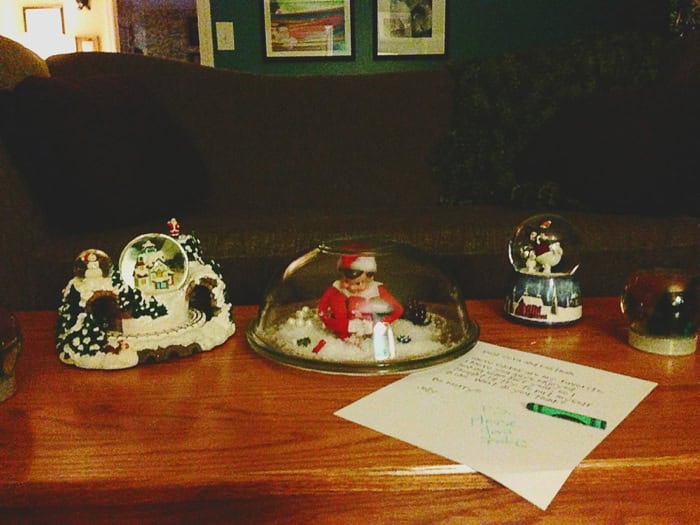 This was my FAVORITE one.
Jolly got inside his own snow globe. I used fake snow and other various miniature Christmasy decorations (like this) inside the upside down glass bowl.
I confess, I thought it was cooler than the kids did.
I used this large glass bowl, but I bet this bowl would be perfect and a little more roomy for poor Jolly.
2. Stuffies Story Time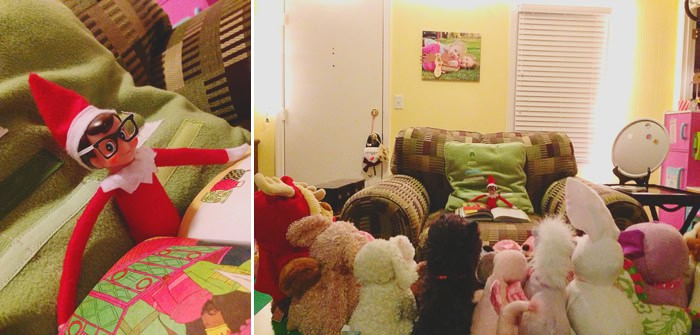 My daughter LOOOOOOVES stuffed animals, so we incorporated that into our elf season.
Jolly put on his reading glasses and read a Christmas story to the group. He's reading our most favorite Jesus Storybook Bible here.
3. Reindeer Nose Delivery Service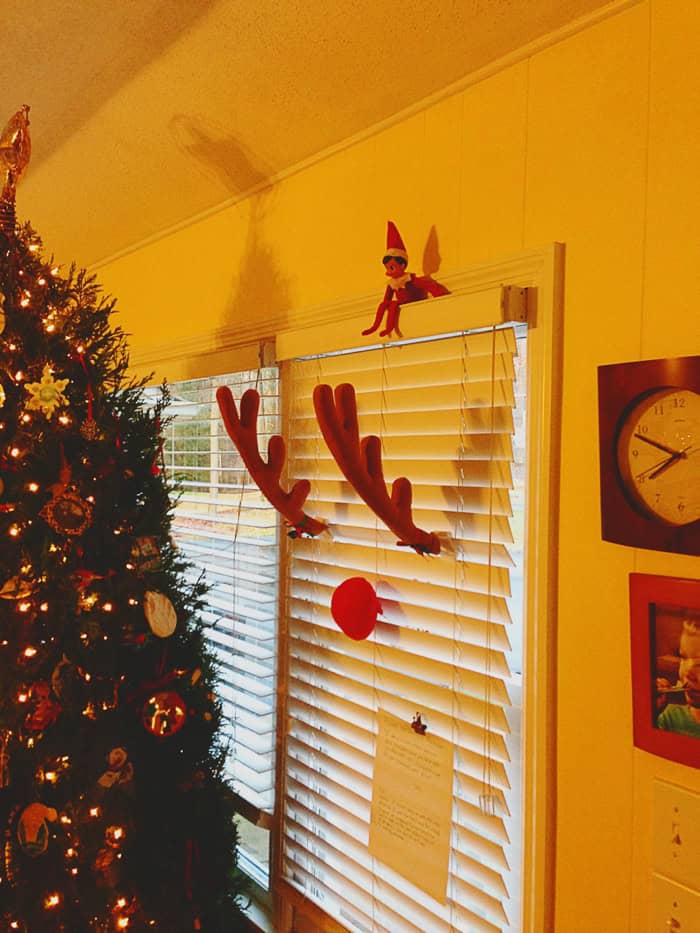 This was probably the kids' favorite.
Jolly brought these car/van reindeer nose and antlers for us. Seriously, they LOVED this.
4. Elf on Safari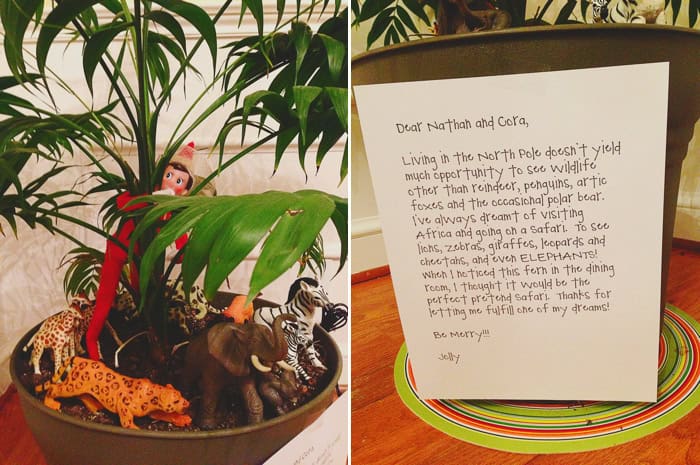 The North Pole doesn't afford many opportunities for viewing jungle animals, so Jolly had to take advantage of this Safari!
You can't see it in the photo, but he was wearing a little straw safari shaped hat I found at Hobby Lobby.
More Ideas for Your Elf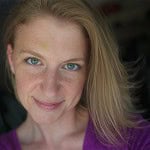 Carey Pace believes that beauty waits to be uncovered in the ordinary moments of everyday life. She chases creative motherhood, honesty in her writing, and images that tell stories. Her faith in Jesus inspires her to explore and share the trials and triumphs of raising children while designing magical moments along the way. She is a seeker of Light, a starter of projects, a reader of books, a lover of food and flavor, and an encourager to others. She and her husband Shawn reside in Massachusetts with her son and daughter.  
You can find Carey's writing and photography on Facebook, her blog, Instagram, and Pinterest.