Naughty Elf on the Shelf pranks are a hysterical way to make the whole family giggle this Christmas season. These sweet and innocent pranks are never mean and are sure to bring joy to the house.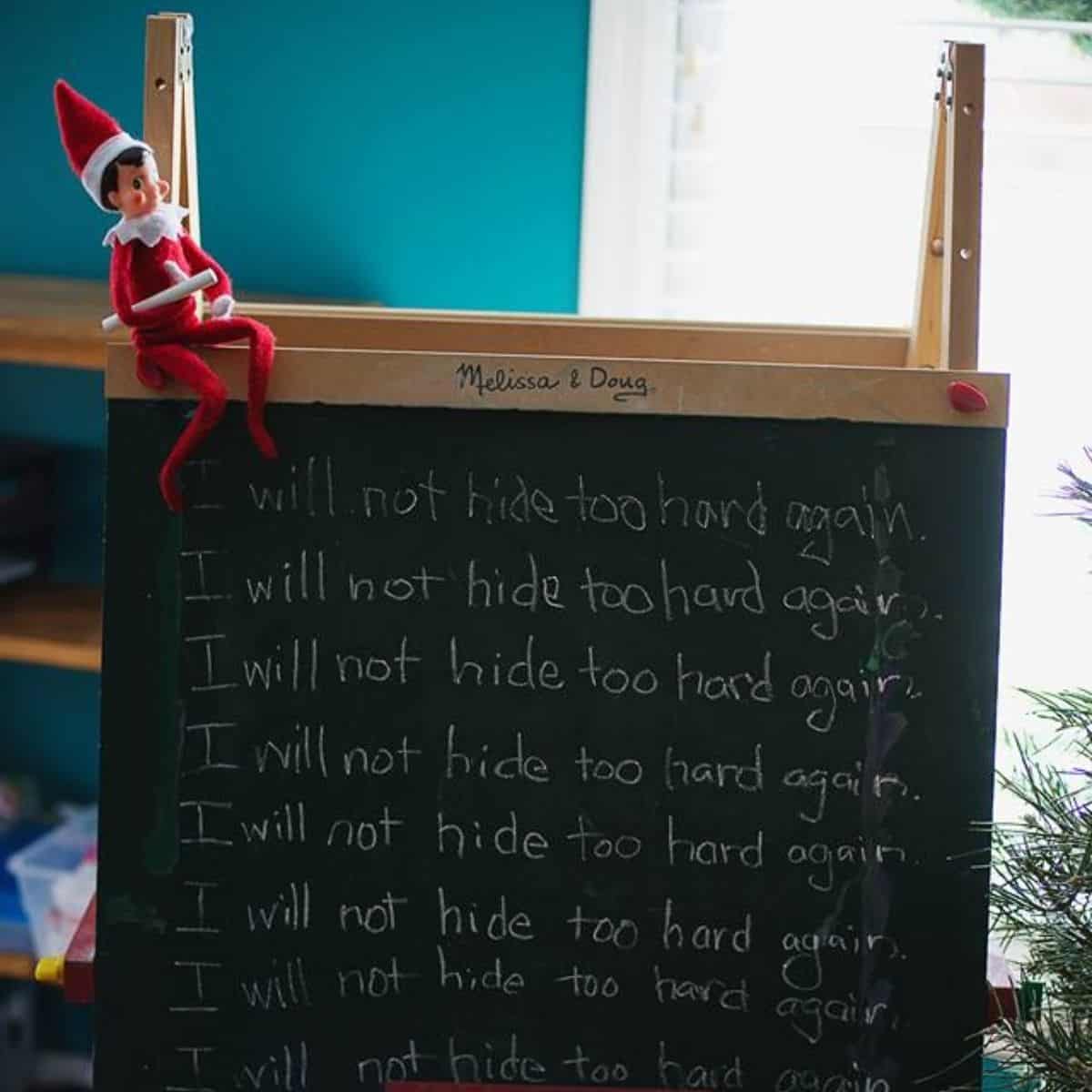 Last year my son entered the world of enjoying pranks.
He looooooved catching Daddy stepping outside and locking him out in the cold. So we knew that the kids would find it utterly hilarious if Jolly pranked Daddy.
This ushered in one of the most fun phases of our Elf on the Shelf tradition -- the sweet and innocent holiday family pranks.
As long as your family has the right playful attitude, these simple Christmas pranks would be so fun to incorporate into your elf's visit this year.
1. Decorate Daddy's Face
My husband is such a fun dad and a good sport, so he was perfectly willing to play the part of prank victim.
I picked up a super cheap pack of face paint sticks similar to this from Hobby Lobby or Walmart to do the drawing.
I had considered using an eye liner and lip liner stick, and think that probably would have worked better. I'm certainly no face painting expert, but these were hard to get vivid colors with and make precise marks.
I set my alarm for a Saturday morning when Daddy would be waking "after" the kids would, and barely got it drawn before the kids barged in.  
But OH. They LOVED this. They LOVED that Jolly got Daddy.
2. Underwear On the Christmas Tree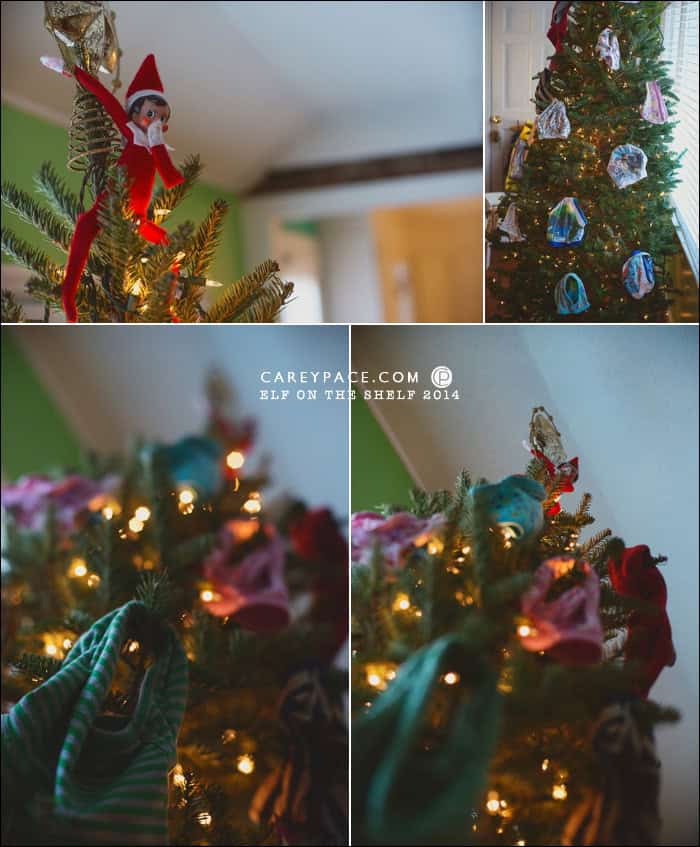 We go to a Christmas Tree farm to select and cut our tree each year. But we were late in the day, and I barely got the lights on the tree before bedtime.
We didn't have time to decorate with our ornaments. That is apparently against the official North Pole Elf code of conduct.
Once a tree enters your home, you MUST decorate it.
So Jolly helped us out. Since there were no ornaments out, he used the kids underwear to adorn the tree.  
They are at the age where they found this to be hilarious. What if your Elf on the Shelf though to bring CHRISTMAS UNDERWEAR with him???
I LOVE these for girls and these boxer briefs or these ordinary briefs from Hanna Andersson.  
That would be combining gifts AND pranks!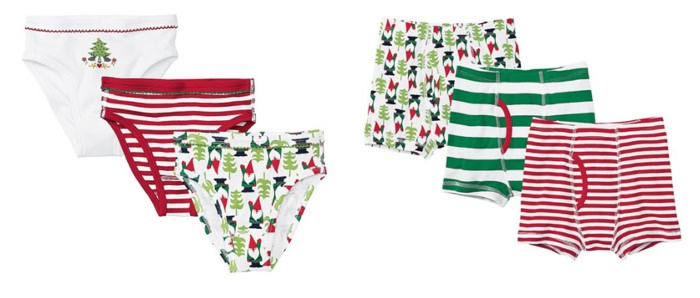 Jolly usually brings a gift or two when he arrives to help us get into the holiday spirit.  
This year was no different.
3. Magnetic Poetry Messages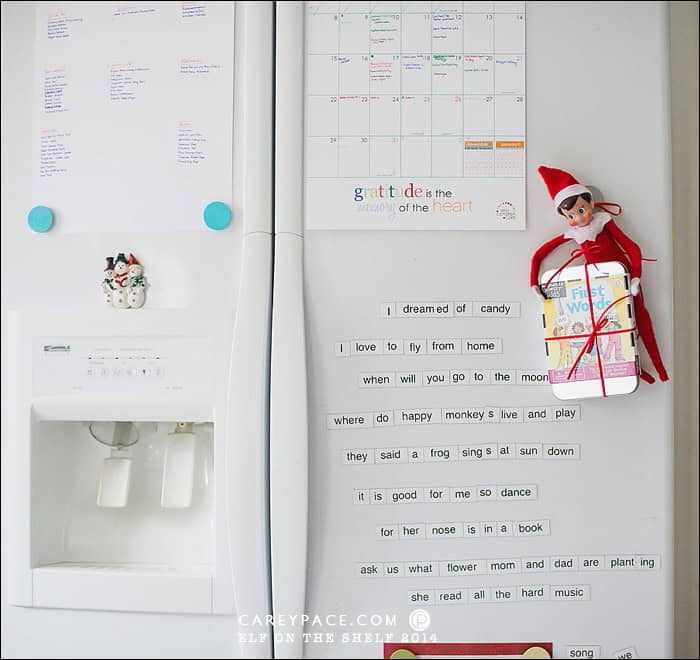 I always wanted a set of magnetic poetry when I was younger.
I had no idea they had sets for younger audiences these days!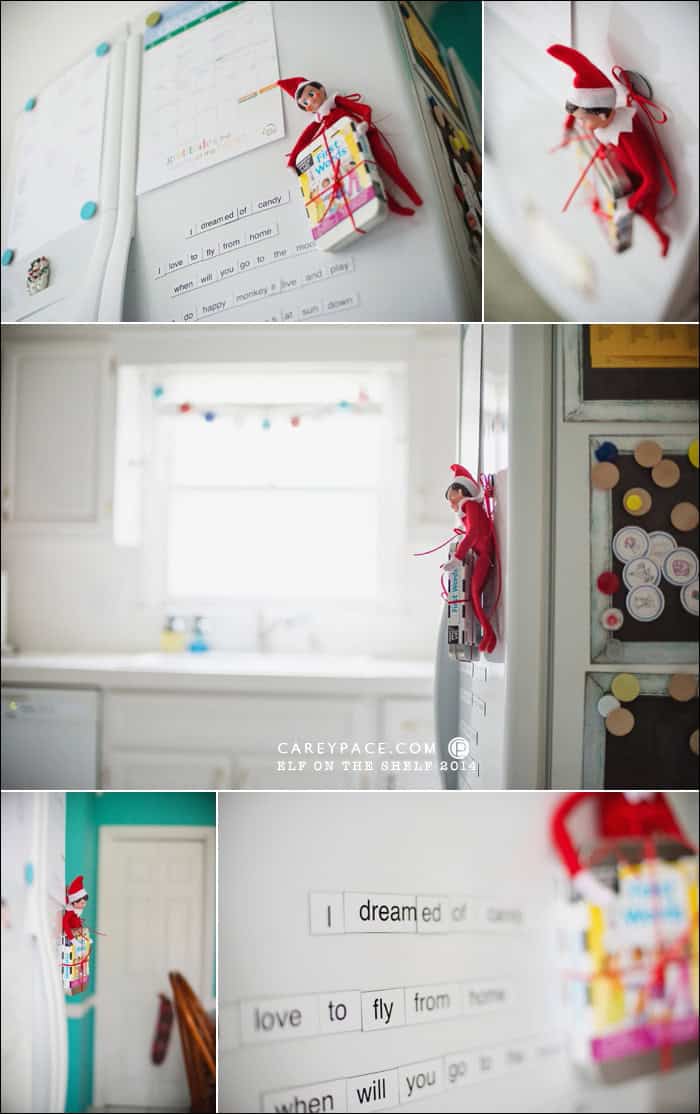 Jolly thought it was a perfect time to bring a beginner set for the kids since they are both fairly new readers having been in kindergarten and first grade.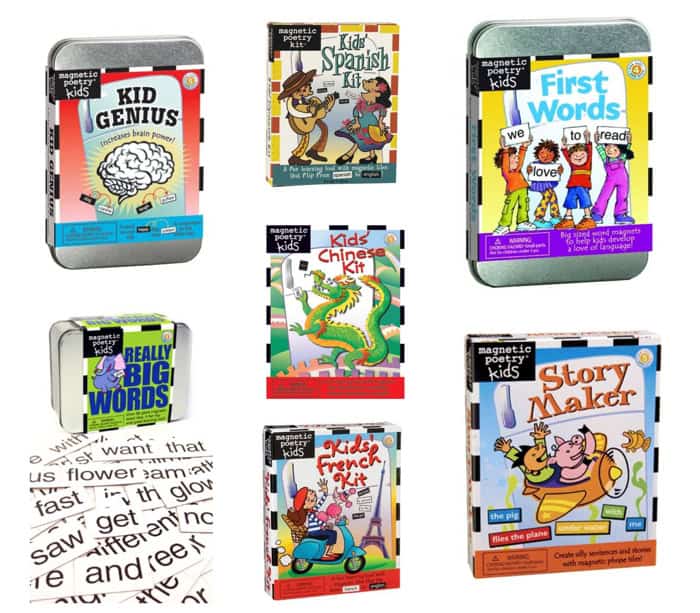 They make a whole variety of sets for kids!
4. Elf Hats & Shoes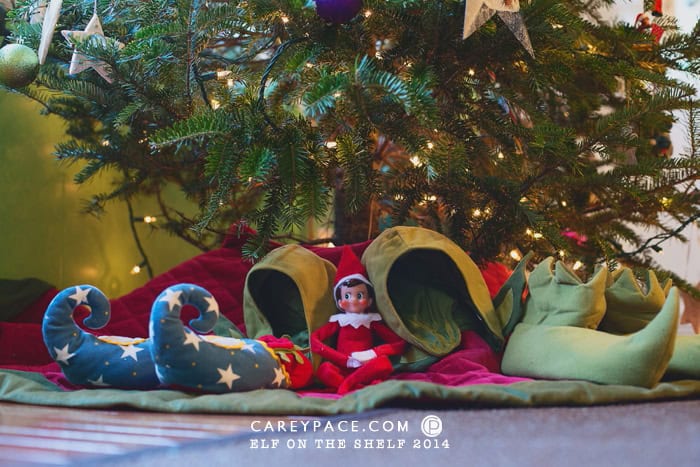 Last December I made the many hour trek to visit Ikea Charlotte and found this adorable elf hat and shoes in the children's section. PERFECT elf gift!

Is this hat not THE cutest elf hat you've ever seen?

The kids were THRILLED.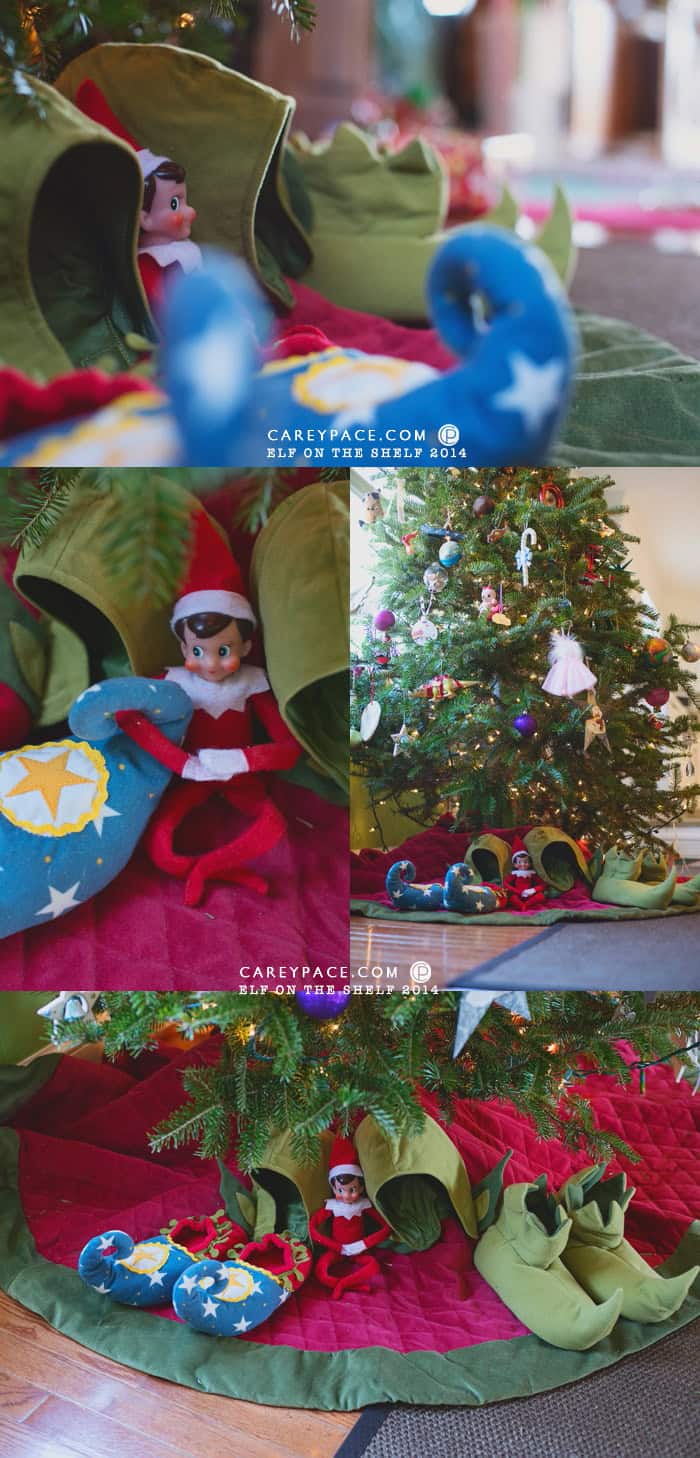 If you aren't near an Ikea, these on Amazon look like wonderful alternatives.
Clockwise from top left:
More Ideas for Your Elf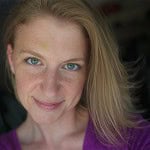 Carey Pace believes that beauty waits to be uncovered in the ordinary moments of everyday life. She chases creative motherhood, honesty in her writing, and images that tell stories. Her faith in Jesus inspires her to explore and share the trials and triumphs of raising children while designing magical moments along the way. She is a seeker of Light, a starter of projects, a reader of books, a lover of food and flavor, and an encourager to others. She and her husband Shawn reside in Massachusetts with her son and daughter.  
You can find Carey's writing and photography on Facebook, her blog, Instagram, and Pinterest.