Need a few easy pantry dinners to get you through this emergency? These simple recipes are perfect for using up what you have on hand.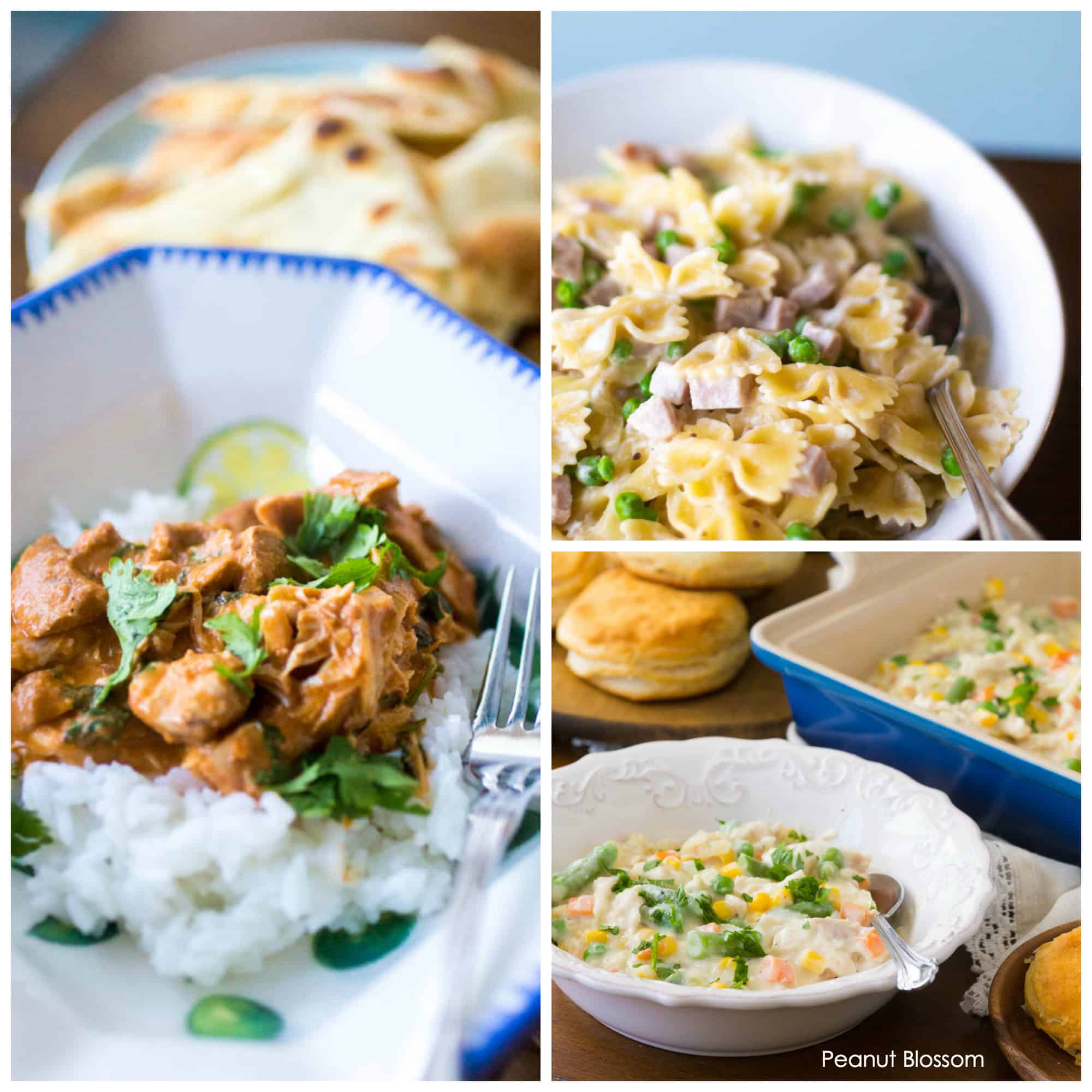 A little over two weeks ago, I shared how to stock your pantry for a two-week meal plan.
You'll find enough recipes there to get you through two entire weeks of breakfast, lunch, and dinner.
But what happens when those two weeks are up?
I was naive to think at the time of publishing that post that a two-week emergency plan would be enough. It's becoming clearer that we may have to think longer-term for our pantry cooking in the coming months.
I will continue to share easy pantry recipes to help you avoid boredom and monotony. I understand that it may not be easy to find exactly the ingredients at your store right now, so this list is meant to be as flexible as possible. I hope it helps ease a little stress when it comes to feeding your family during these difficult times.
Sending out all my hugs,

Easy Pantry Dinner Recipes: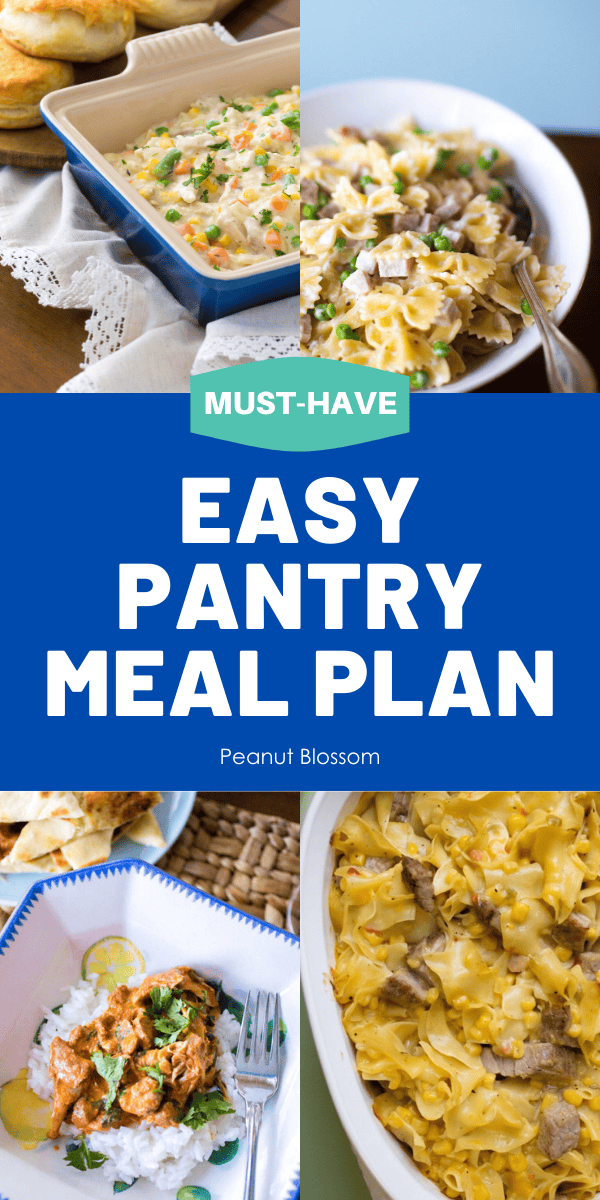 In addition to our original two-week meal plan, our family will be enjoying this week:
1. Saucy pork and noodle bake:
I chopped up a cooked pork tenderloin and popped it in the freezer. I can pair it with noodles, a can of corn and a few other pantry items. 
Get the saucy pork and noodle bake recipe here.
2. Chicken pot pie:
This is one of my kids' favorites. The full recipe is in The Ultimate Kids' Cookbook but you can find the basics of it in this pot pie recipe here.
3. Butter chicken with naan dippers:
This Instant Pot recipe is one of our family's all-time favorites. I was so excited to find chicken thighs at the store this morning. Get the butter chicken recipe here.
4. Alfredo pasta with peas:
I couldn't find the normal ham I would use for this recipe, but we're substituting some deli ham I found instead. This is a great comfort food recipe.
Get the Alfredo pasta with ham and peas recipe here.
5. Chicken thighs with roasted potatoes and broccoli:
I'm making a sheet pan supper with chicken thighs, potatoes, and broccoli tossed in olive oil and seasonings. Bake the chicken and potatoes at 420 degrees for 40 minutes, add the broccoli for the last 10 minutes.
6. Ham & cheese pie:
This is a new recipe we're trying, but you could recreate it by throwing together a refrigerator pie crust, chopped up ham (or deli ham like I'm using) and shredded swiss cheese. I'll be back with a full recipe as soon as I make it.
What to Serve with the Main Dish:
You can pair a simple salad, a bag of frozen veggies or a can of veggies, whatever fruit you have on hand, or you can choose a simple side dish.
I know that most people choose their recipes based on the starch they want to use. I've sorted the side dishes based on rice, pasta, potatoes or bread.
Easy Side Dishes:
Plan your meal by the pantry ingredient you have on hand. You can mix and match whatever meat you have with one of these simple sides:
Rice Recipes:
Stock up on a big bag of rice or whatever your store carries. Then pick one of these easy rice recipes that use pantry ingredients for simple side dishes or entrees.
Get all the easy rice recipes here.
Pasta Recipes:
Stock up on a variety of noodle shapes. It's an easy way to add variety to your meals. Then check out one of these easy pasta recipes that use pantry ingredients. They make great main dishes or side dishes, as you need.
Get all the easy pasta recipes here.
Potatoes:
Potatoes are awesome for your pantry since they last so long. You can serve them all kinds of ways, including:
Roasted
Boiled
Mashed
Baked wedges
Bread Recipes:
If you can't find bread in the store, I'm working on an entire section of this site for bread machine recipes and other simple things you can make at home.
Some of my favorites include: