This delicious chimichurri sauce is perfect for tenderizing lean and healthy flank steak this summer and is a perfect easy grilling recipe.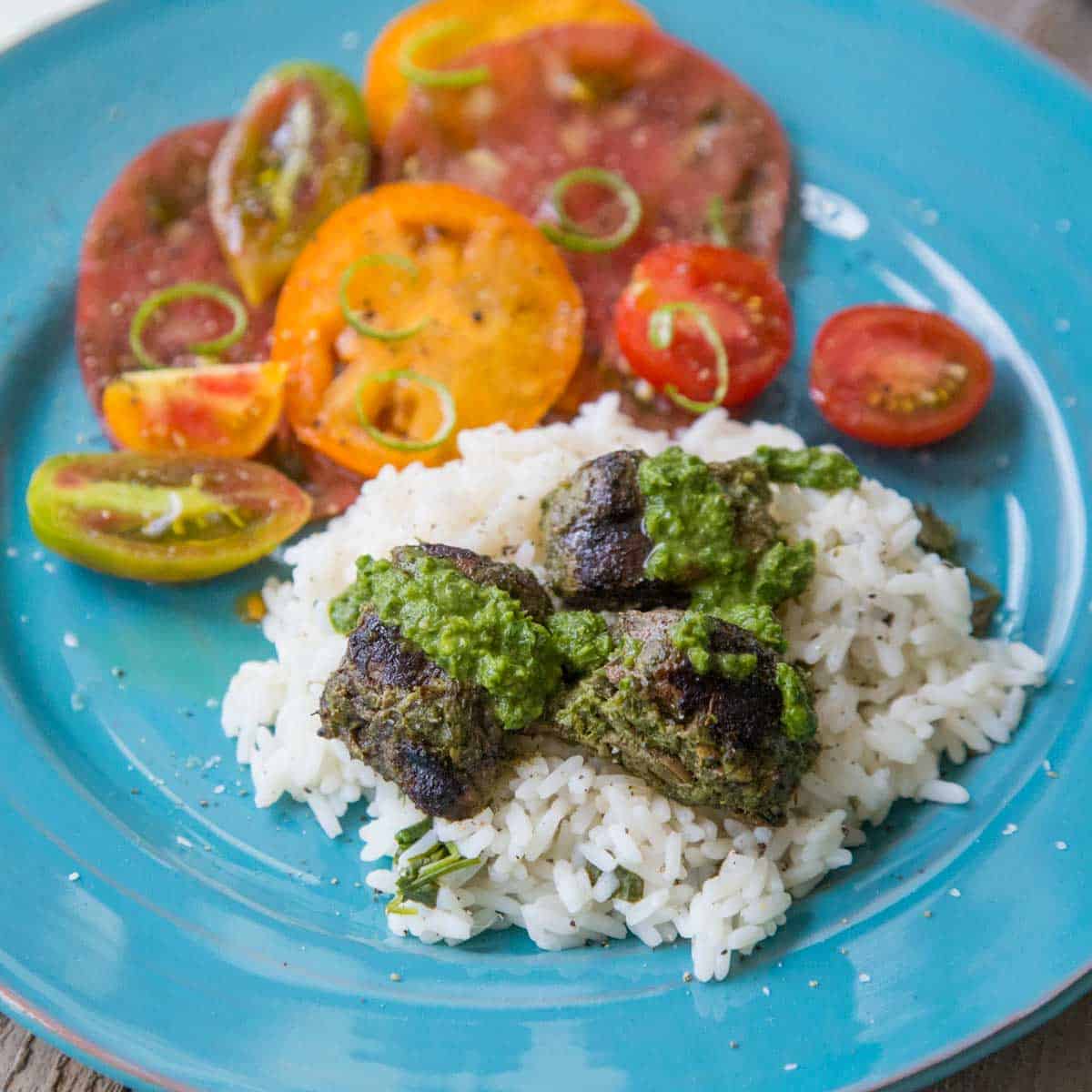 Summer & grilling go hand in hand and this year we have been thrilled to be playing with our brand new gas grill. I've been firing up recipe after recipe as I learn how to use it and Tim has been thrilled with the variety of meats and seafood that have been hitting our dinner table. When our local grocery store Harris Teeter approached me about creating a recipe featuring their very tender beef, I knew exactly what I wanted to do with it: chimichurri steak!!
Fantastic meat like this doesn't require marinading--we'd normally just season the steak and pop it on the grill--but my herb garden was literally exploding with cilantro and this recipe makes great use of it in large quantities. You just puree everything up in a food processor and let it mingle in the fridge until you're ready to grill. Chimichurri sauce couldn't be easier or fresher tasting.
Jump to:
Ingredients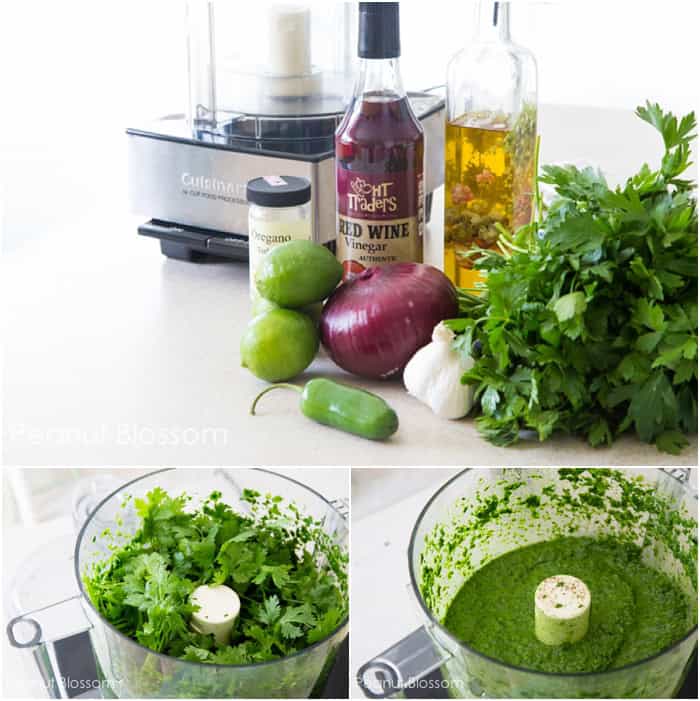 The entire marinade is made in the bowl of a food processor so it is very simple.
All you'll need is:
Jalapeño pepper, stem trimmed off, cut into large chunks
Fresh garlic
Fresh cilantro, washed and dried
Fresh parsley, washed and dried
Lime
Dried oregano
Red wine vinegar
Olive oil
The fresh herbs are essential, it will not work to try to substitute with dried herbs because the greens are what make up the bulk of the sauce.
Marinate the Steak
My advice is to be sure to reserve half of the marinade for extra drizzles over your dish later. It works great stirred into simple white rice or over fresh tomatoes. We happily slather it on just about anything.
Take the other half of the marinade and coat the raw beef in it. Let it sit for 2 hours or up to 24 hours before using.
Grill the Steak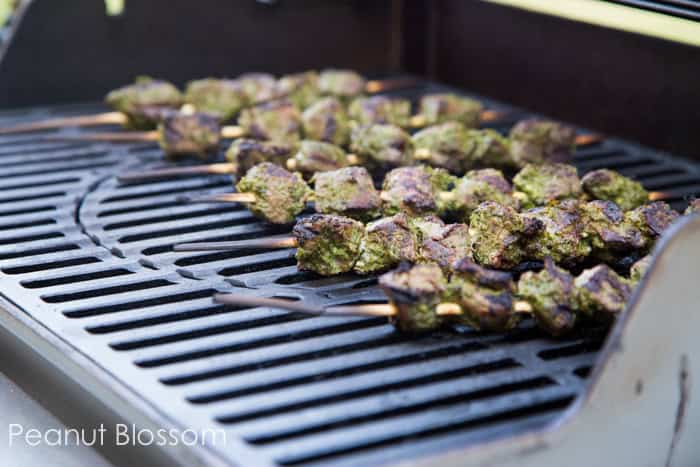 We find it easiest to string all-beef kabobs on skewers for grilling. When the meat is cut into even pieces, it all cooks at about the same time.
If you want grilled vegetables, thread those onto separate skewers from the beef.
Serving Suggestions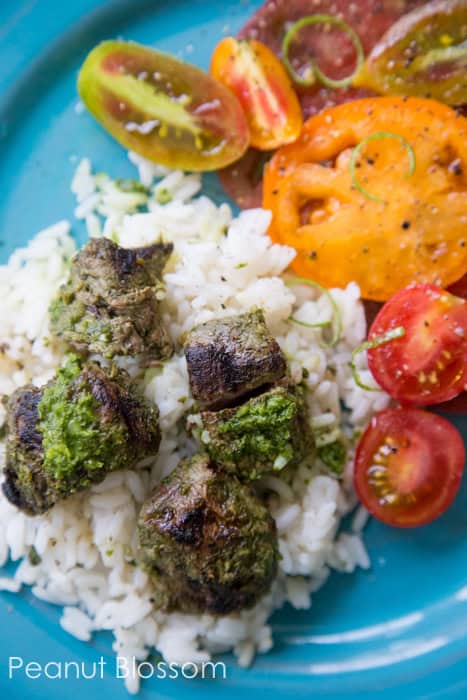 Serve the chimichurri steak over a bed of jasmine rice or alongside roasted sweet potatoes.
You can use thinly sliced pieces of meat to make chimichurri steak sandwiches--the marinade also works great as a sauce with toasted crusty bread.