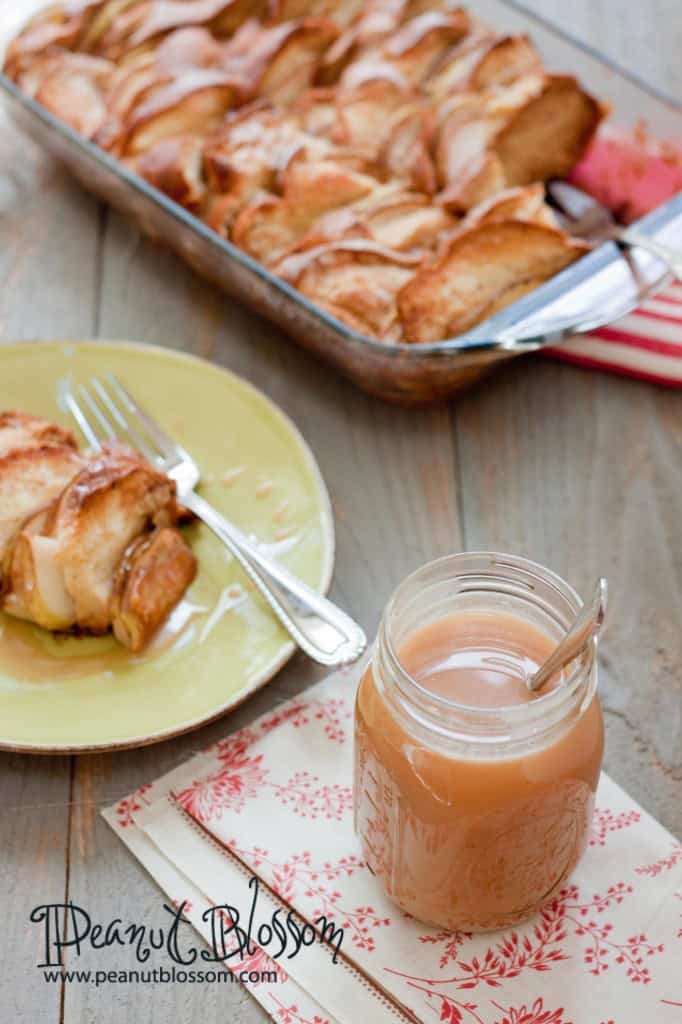 EDITOR'S NOTE: I've updated my site with an updated version with complete step by step photo instructions for the caramel recipe here.
I love chocolate, I really do. I know that's an odd way to start a post about caramel sauce, but I have good reason. For a several year run, Handyman Tim's favorite desserts were chocalatey chocolate fudge covered richness: tuxedo cake, brownies with chocolate frosting, chocolate fudge birthday cake, and on and on. If it was on the menu, that's what he ordered. With. Out. Fail.
Even a hardcore chocolate lover like myself would yearn for a little break after that much fudge. So I turned to caramel and vanilla inspired treats out of sheer rebellion. Now I'm the one with the obsession and if caramel is on the menu, it's what's for dessert.
I've been seeing more and more bloggers posting about homemade caramel sauce: for desserts, for coffees, for drinking by the gallon. I've mostly resisted them all until I came across Baked Bree's Sea Salt and Vanilla Caramel Sauce. My first thought was, "Just like the Starbuck's Salted Caramel Mocha!"
I HAD to try it. Handyman Tim's bread pudding was merely an excuse.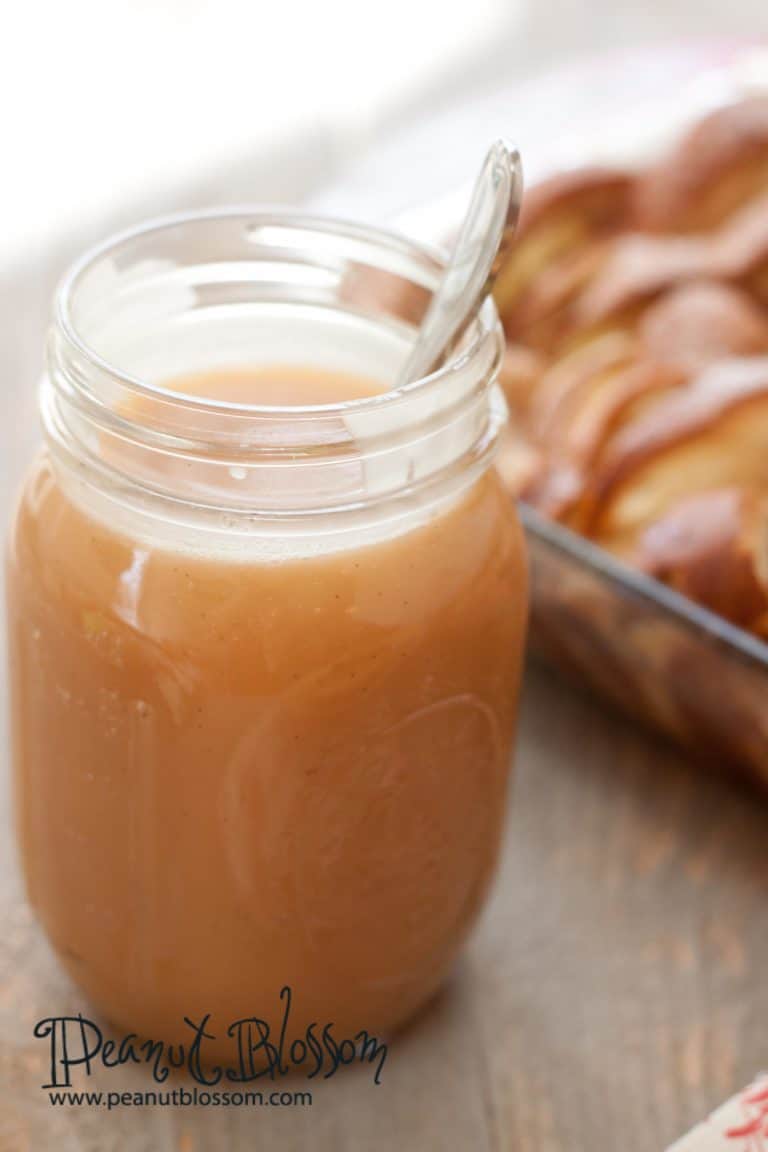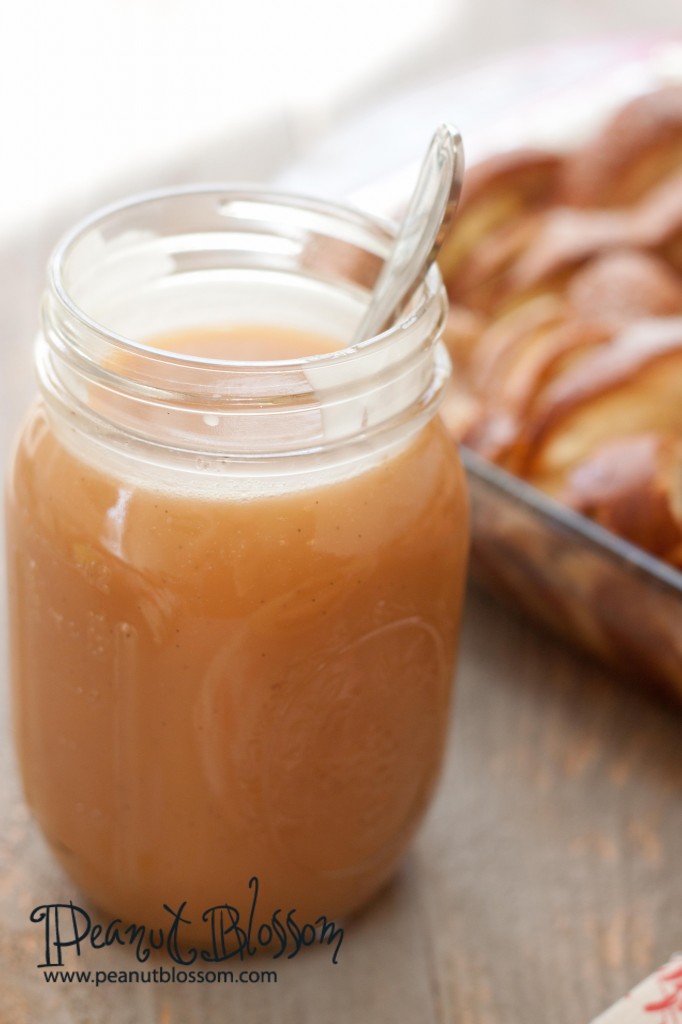 I was scared to death of the similarity to candy making. I was worried my caramel would stiffen and turn to a hot chunky mess. When I poured in the cream & salt & vanilla mixture, I was convinced it was all going to bubble over and destroy my stovetop. In the end, nothing bad happened! I was just left with a hot pot full of liquid gold. It was insanely easy. My fridge will absolutely never be without this stuff again.
I might be guilty of eating it by the spoonful. This container is not going to last long.
In all seriousness, I do feel better about serving this caramel sauce to the girls. Have you ever looked at the ingredients list on store-bought caramel sauce? Horrifying.
This stuff makes awesome apple dip. My girls may not fully appreciate the salted vanilla aspect to it, but I do. It is a caramel lover's dream come true.