Need an easy Thanksgiving dessert recipe? Check out these simple caramel apple cheesecake toppings and pecan pie cheesecake toppings for a simple dessert buffet for your next fall gathering.
Caramel Apple, Pecan Pie, or Cheesecake??
It's dessert time, which do you pick? How about a combo?! Whenever I host a dinner gathering for friends or family, I get so excited about planning which dessert to serve but I always want to bake more options than I know our party could reasonably eat.
That's when I decided to follow my instinct and serve up the perfect dessert for the folks who can't make up their minds just like me: a cheesecake toppings buffet that allows guests to mix and match what they put on their cheesecake--maybe it is a caramel apple cheesecake, maybe it's a spiced pecan pie cheesecake. Either way, you can't go wrong!
I kept this an easy Thanksgiving dessert by using a store-bought freezer cheesecake. I made the cheesecake topping ingredients from scratch but you could just as easily find store versions of those, too.
Step 1: Defrost a freezer-ready cheesecake.
Pop it out of the pan it comes in and let it thaw on a pretty plate in your fridge for 2-3 hours: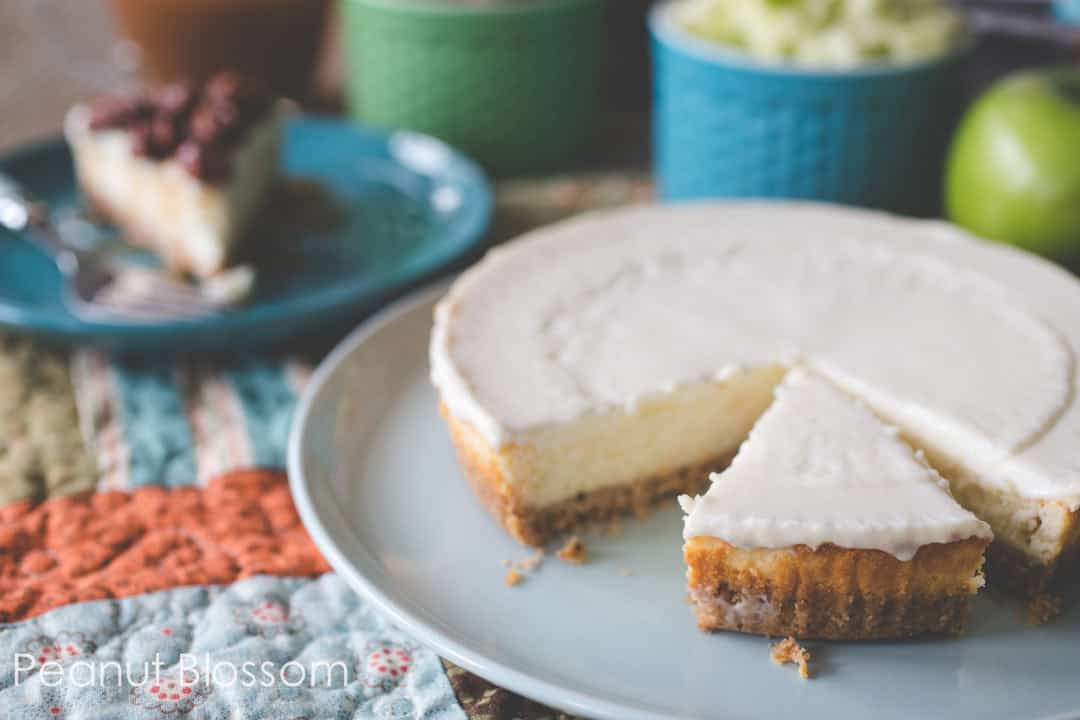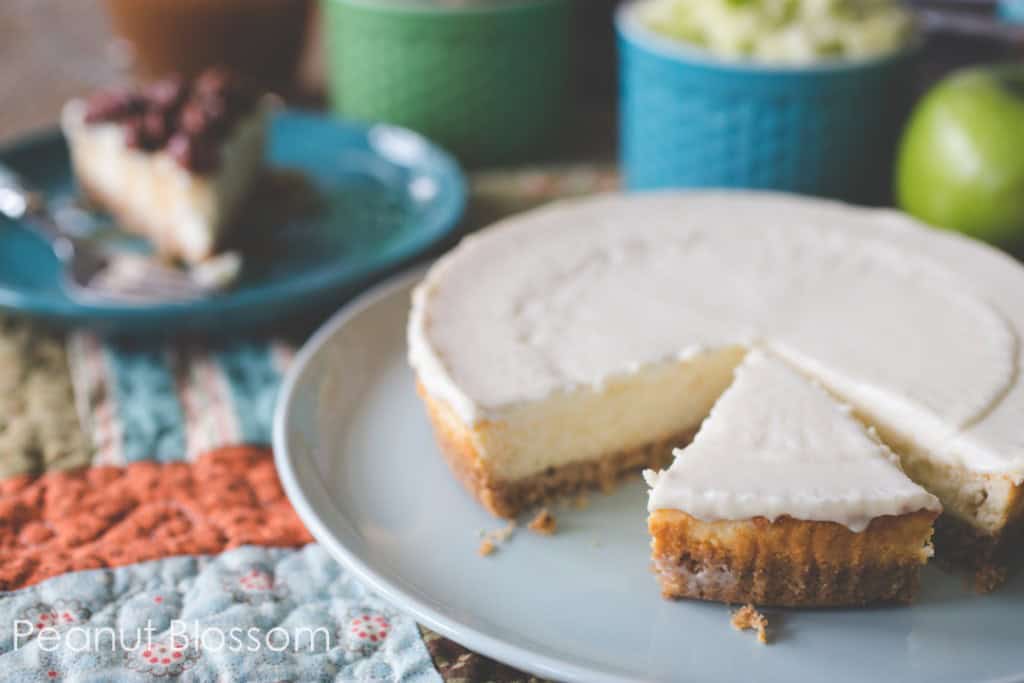 Step 2: Prepare the cheesecake toppings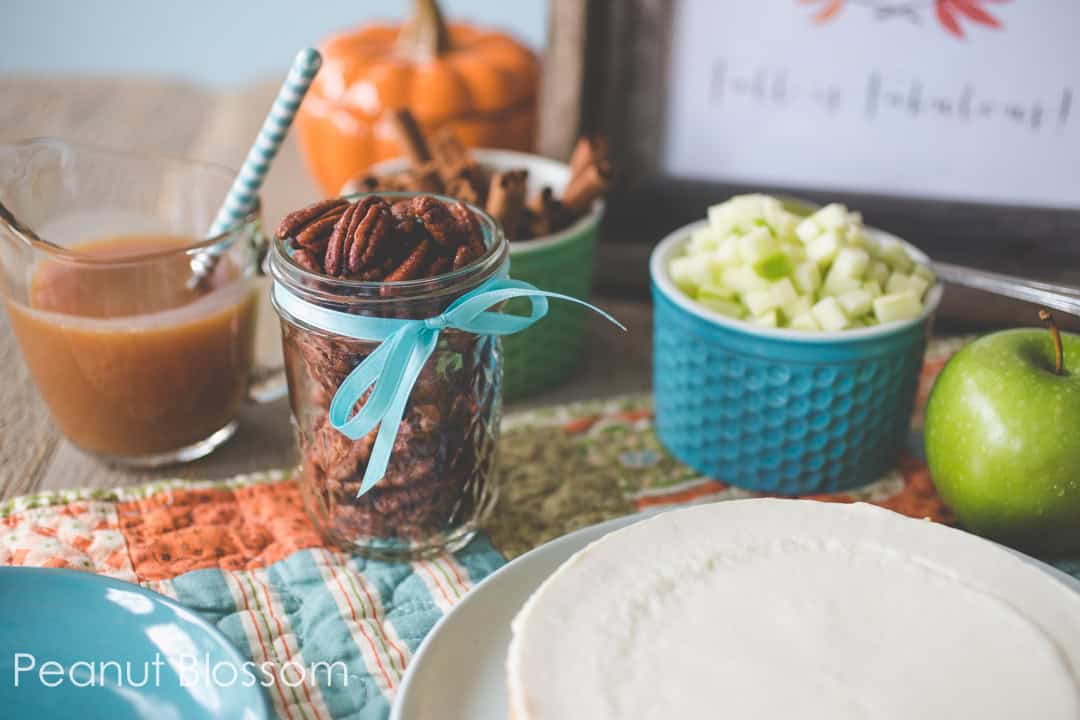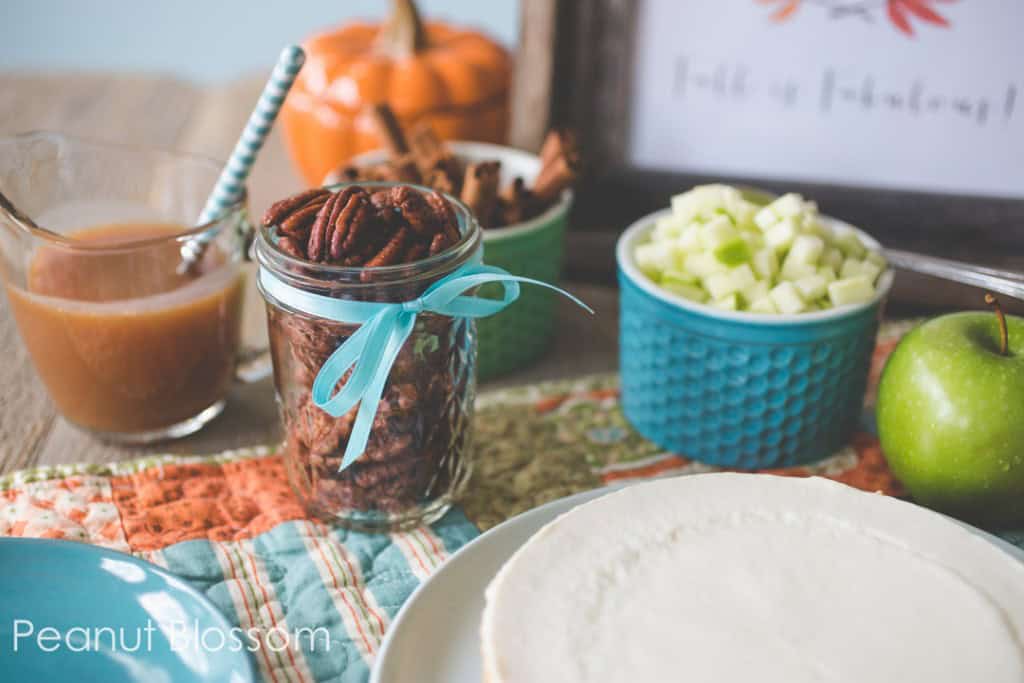 I made a batch of these pumpkin pie spiced pecans which only take a few minutes of hands on time to pull together. Get the recipe right here.
Then I made a batch of this sea salt and vanilla bean caramel sauce. You can make this way ahead of time, it will just hang out in your fridge for days before party time.
Finally, I small diced 2 fresh green apples and tossed them with juice from ½ a small lemon so they wouldn't turn brown. You want the apple chunks to be small so that it is easy to cut into the cheesecake with your fork and still have some apple in every bite.
Pecan Pie Cheesecake on the left, Caramel Apple Cheesecake on the right: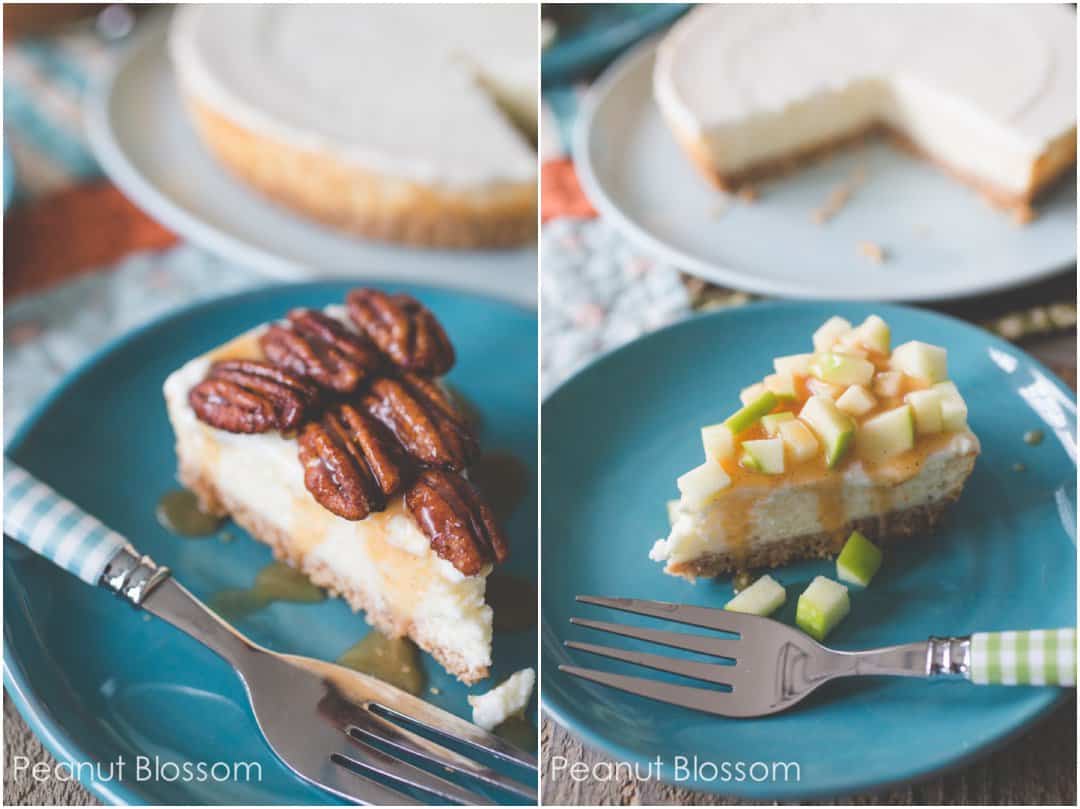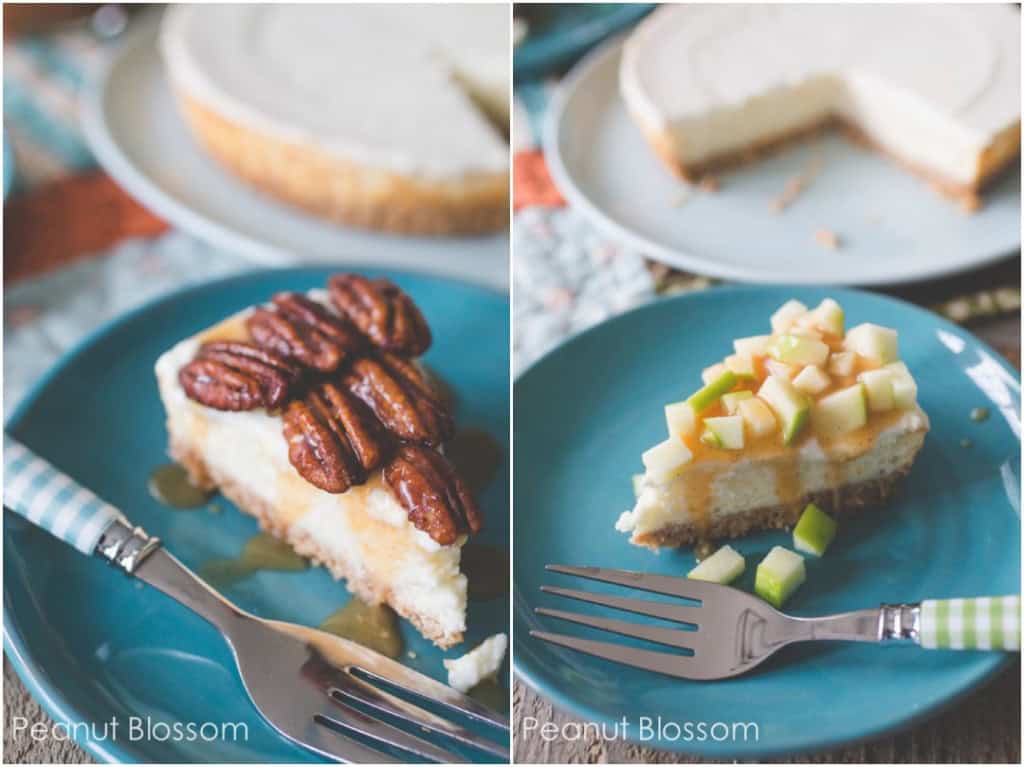 I set out all the toppings in cute little containers with spoons for guests to serve up whatever combo they please.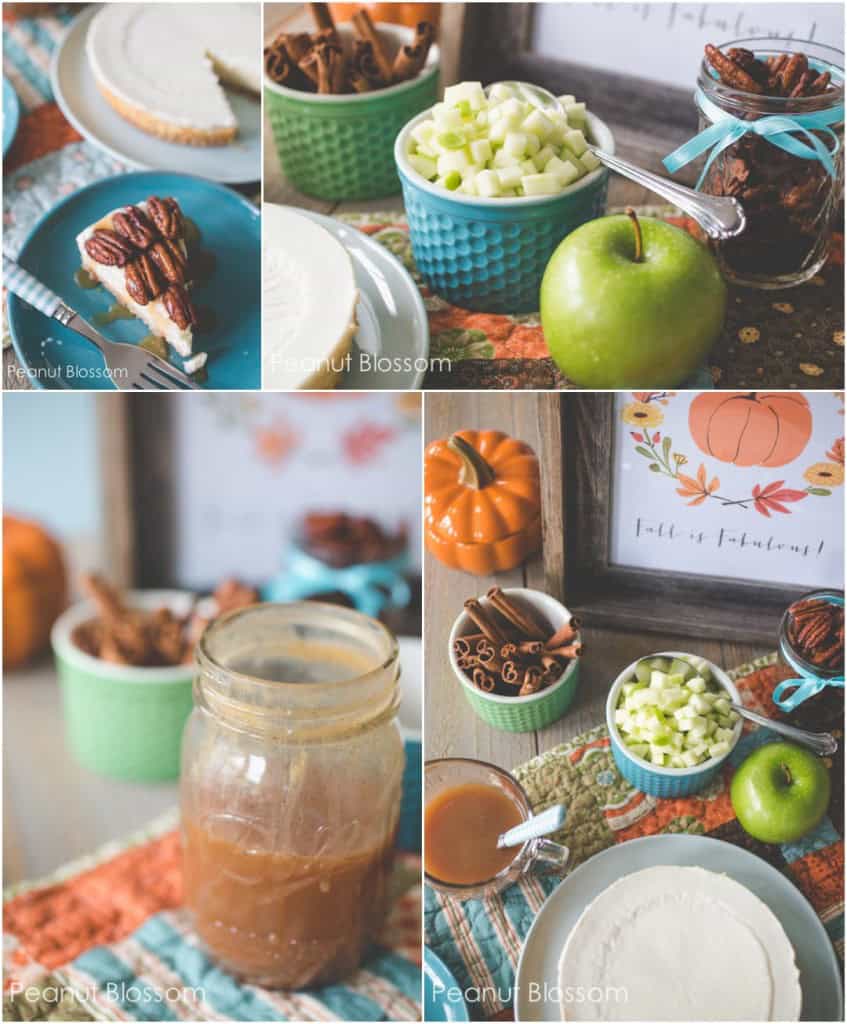 Of course I had to sample both ways to report back to you if they were any good. I expected to prefer the pecan, but that caramel apple cheesecake version is AMAZING. Those tart, cold, juicy apples mixed with the creamy cheesecake and salty caramel is a phenomenal combination. But if you wanted to serve up a pecan flavored option but don't like true pecan pie, the spiced pecans with the caramel is rich and decadent.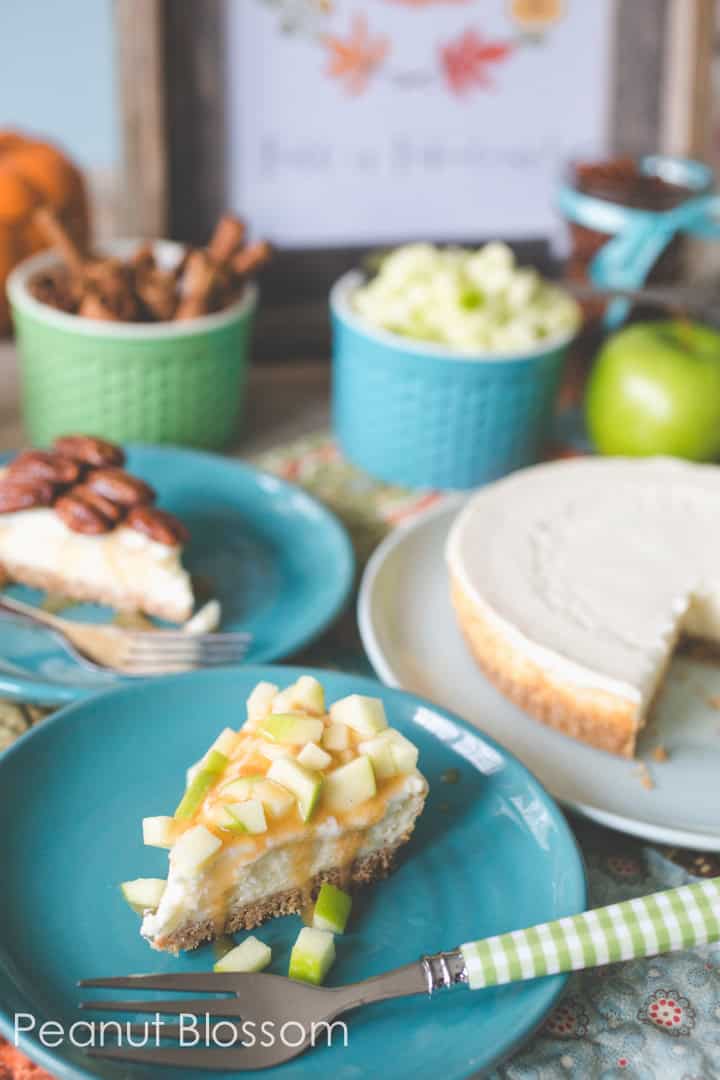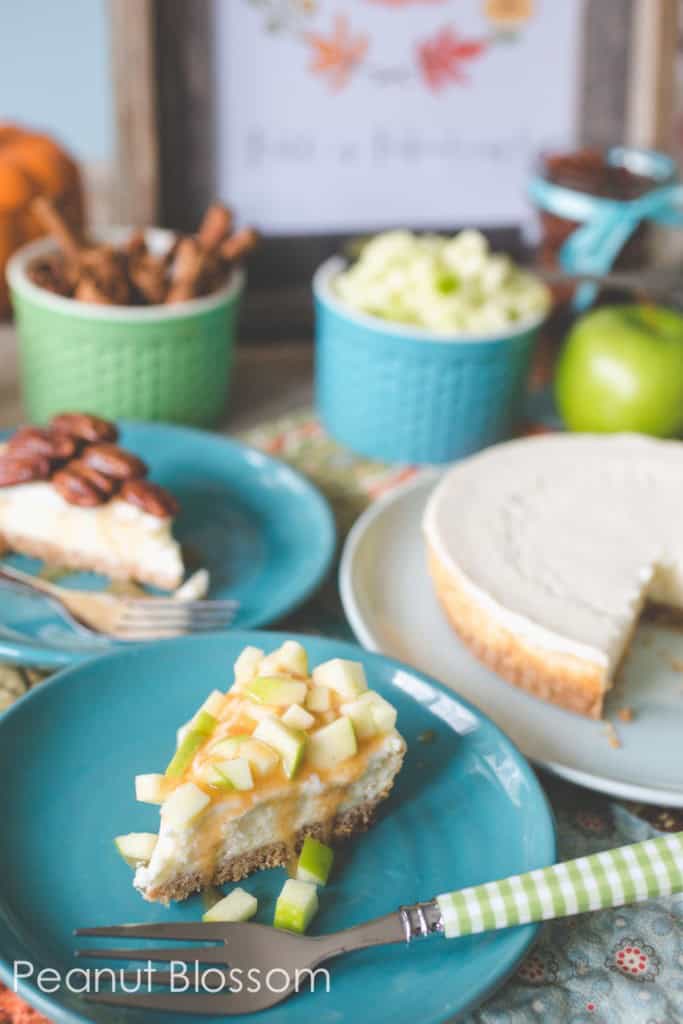 I love that with a little bit of prep work and planning, you could whip together an amazing dessert spread in the time it takes to dice a green apple. All the ingredients right down to the cheesecake are pantry staples in my home, so on a lazy weekend afternoon it would be so easy to surprise my own family with this treat!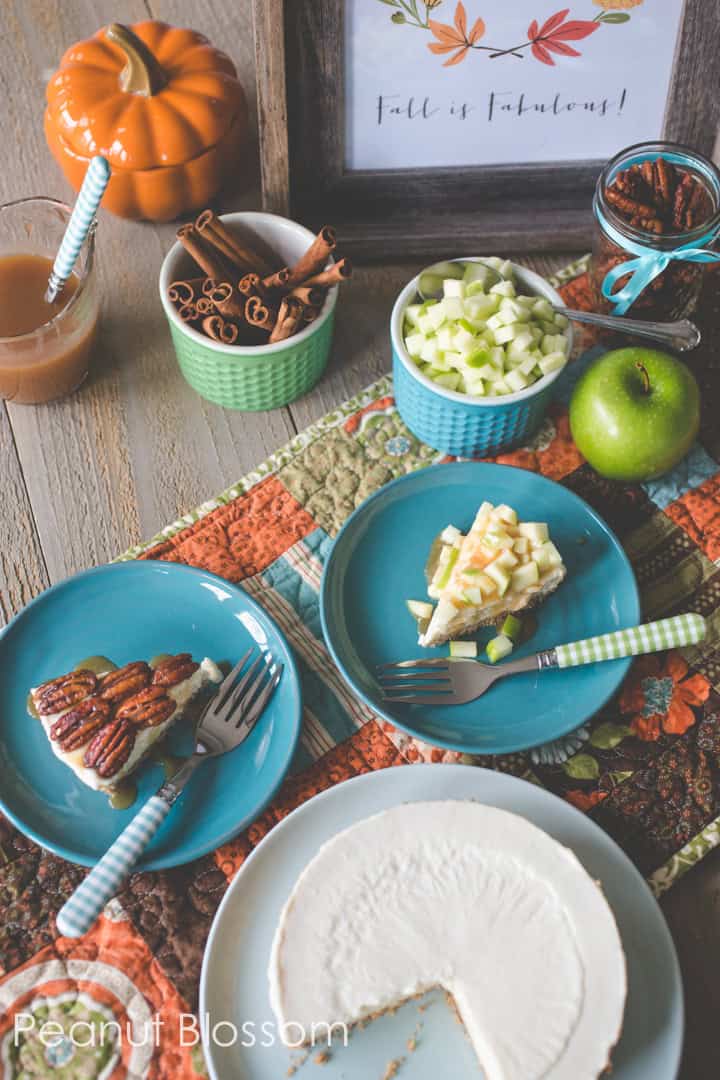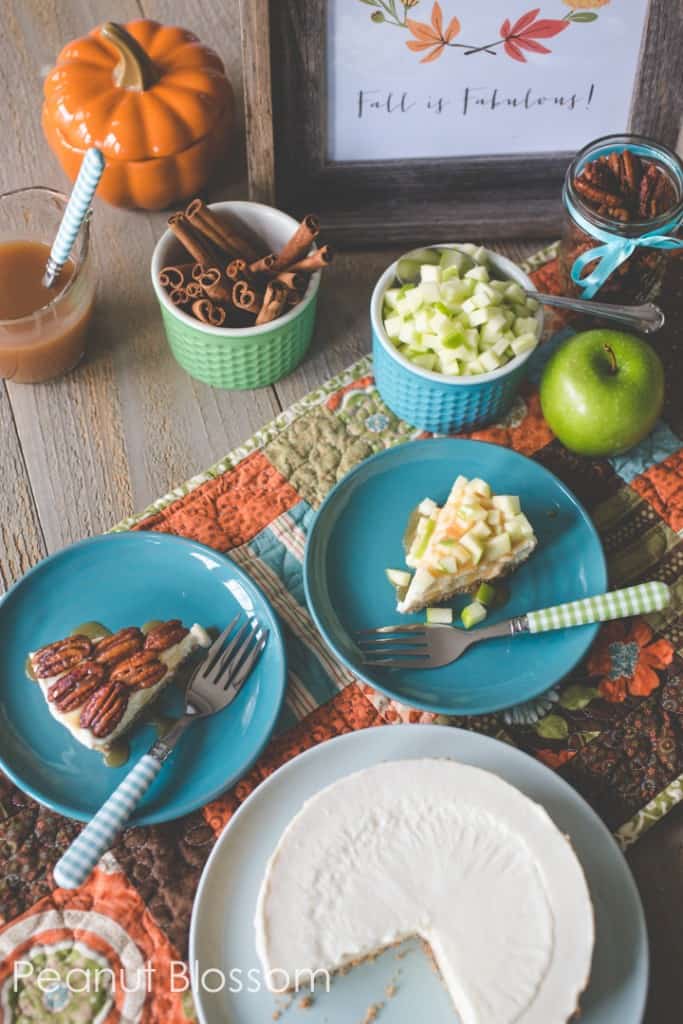 Which way would you go with this easy Thanksgiving dessert?? Pecan Pie or Caramel Apple Cheesecake?