Fall is the perfect time to make homemade apple chips. Learn how to make dried apples for using as a healthy snack or for mixing into snack mixes or salads.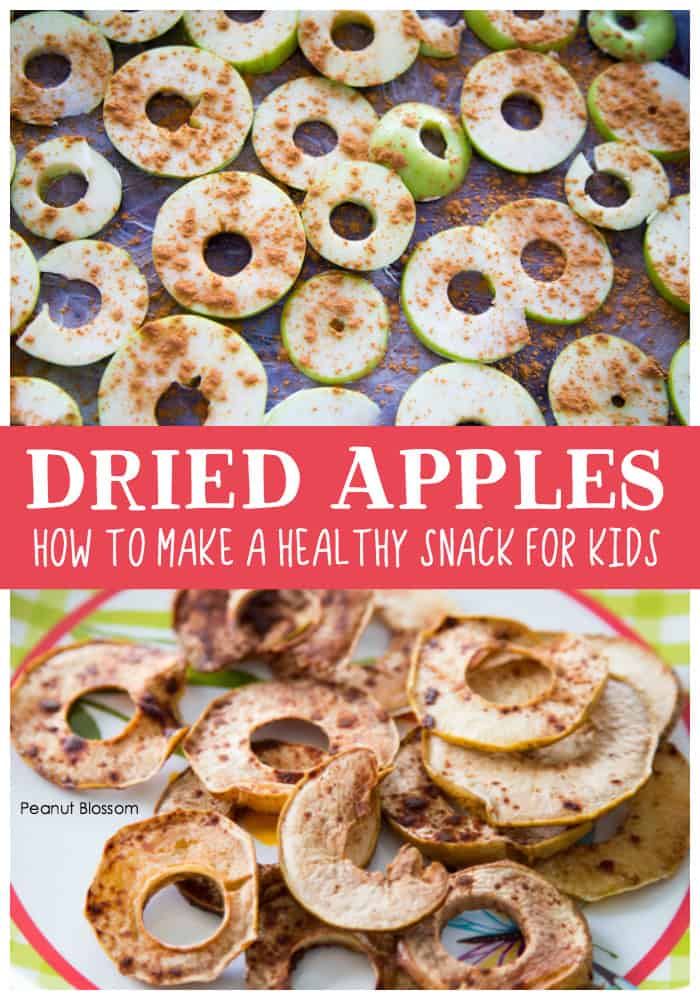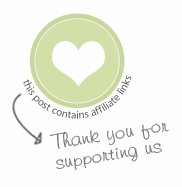 Looking for a fun an easy snack to make with the kids this fall? If you're swimming in a large batch of apples after a pick-your-own orchard trip, try making homemade apple chips by baking dried apples.
The dried apples are so delicious on their own but we have plenty of suggestions for things to do with your apple chips besides just eating them straight off the pan!

How to make dried apples for delicious apple chips:
Making homemade apple chips is crazy easy. You simply slice the apples super thinly and evenly.
Place the apple slices in a single layer on a buttered cookie sheet. Roast at a low temperature for an hour or so until they are nice and crispy.
We love our dried apples seasoned with cinnamon or pie spices, but you can enjoy them plain, too.
NOTE FOR PARENTS:
The recipe calls for slicing the apples really thinly, but if your kids want to help and you don't trust them with a knife yet, we highly recommend this awesome apple peeler/slicer tool. It cuts the apples into just the right thickness. Your chips will look more like half-moons, but they will taste even more delicious because your kiddo helped to make them.
What can you use dried apples for?
Dried apples are so delicious with their concentrated apple flavor. You can eat them just as-is but here are some other creative ideas for using homemade apple chips:
Hot apple pie Chex Mix: Mix them right into this snack mix, you can break them into smaller chunks if you prefer.
Top a salad with them for extra crunch
Serve them in a charcuterie board with ham and fresh cheeses
Mix them into homemade granola
Top your oatmeal with them
[tasty-recipe id="16884"]
Looking for more great apple recipes?
Don't miss some of our other favorite apple recipes: