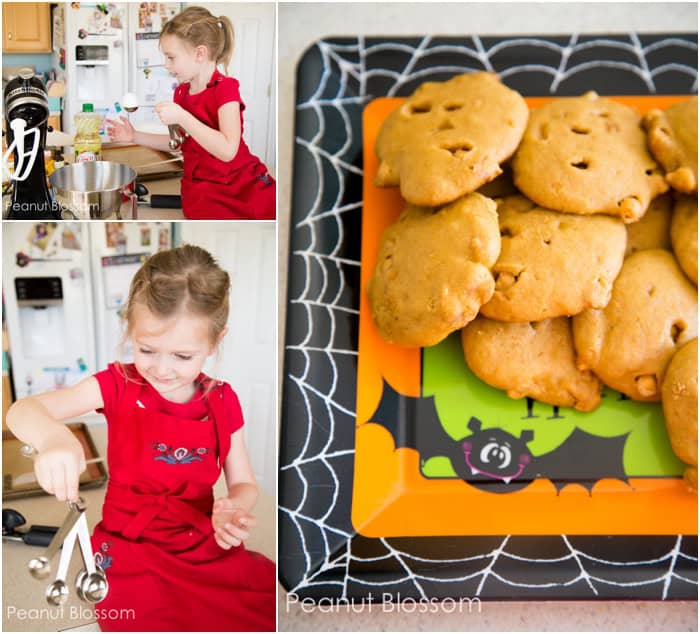 My girls have fallen in love with the easiest pumpkin cookies ever. When Little Pea came to me expressing her disappointment that we didn't "make together" on Sunday, I knew I had to schedule in some one-on-one baking time with my little buddy during our Procrastinator's Halloween Week. These cookies are the first thing that came to mind. (Be sure to check out Day 1 and Day 2 of our festive spooky week for more easy peasy ideas.)
This recipe for Insanely Easy Pumpkin Butterscotch Cookies is from Joy the Baker, whom I adore. We've made it several times over the years and I love how cake-like the texture is. My only tweak to the recipe is that Joy's version simply does not have enough butterscotch chips in it for our taste. We like our cookies chunky and filled with them! I say add the whole bag of chips in, don't just measure the one cup!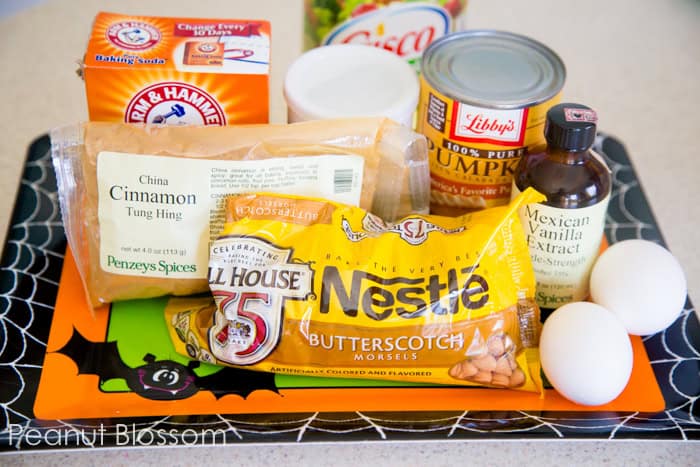 The ingredients are so easy to keep on hand for last-minute baking. It's almost a one bowl cookie recipe and it makes a smallish batch so you won't be drowning in dozens of cookies. These fly out of our pantry in no time at all.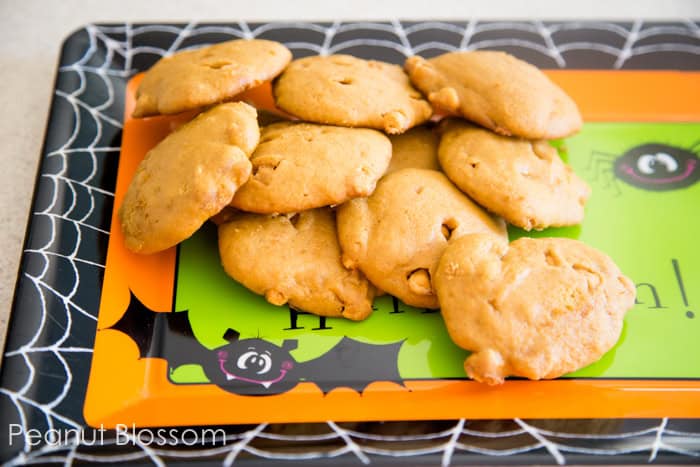 Though that cookie is our favorite, you might be interested in checking out these other easy family friendly recipes perfect for this week:

P.S. Be sure to follow along on Facebook this week as I share lots more last-minute ideas for squeezing some fun into Halloween: