These easy no-bake minted Oreo truffle cookies are the perfect addition to a holiday cookie tray.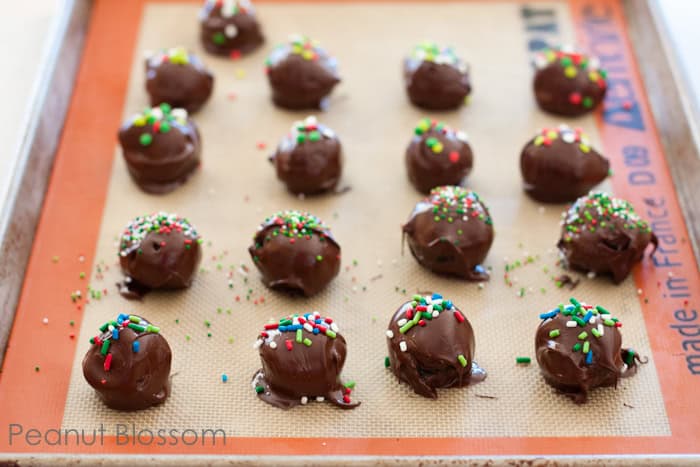 It's cookie swap time! Before we moved, one of my favorite annual holiday traditions was my playgroup's Christmas Cookie Swap. My friend Mary Beth would always bring her Oreo Truffles as contribution. Feeling a bit homesick nostalgic, I decided to whip up a batch of these decadent little treats for a Holiday Tea Party I had with the girls last weekend.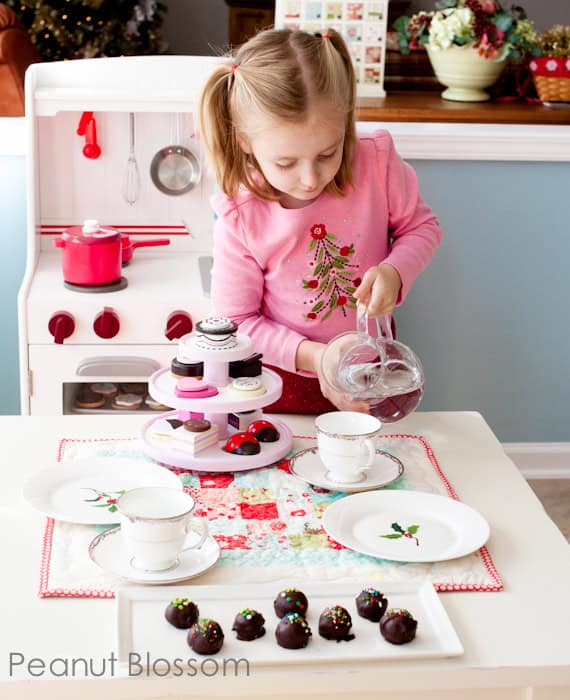 You can read about the tea party in my guest post over on Melissa & Doug's blog today, it is a totally fun way to celebrate with your little ones before the year-end festivities are in high gear. Since every tea party needs a treat, these were the perfect fancy morsels to whip up. They require 3 ingredients and were shockingly simple to prepare.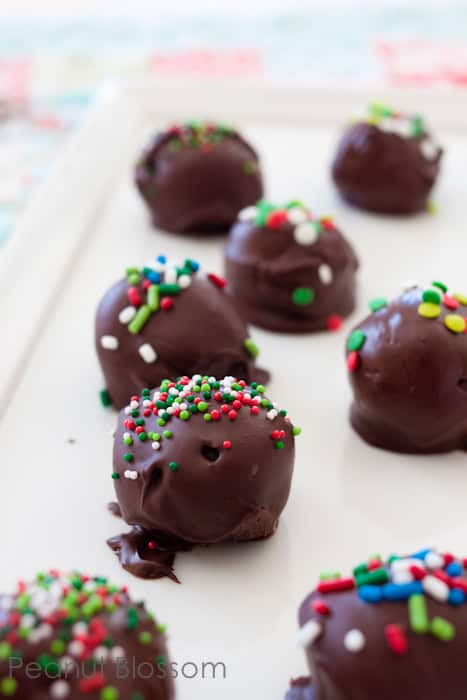 So thanks to Mary Beth for the walk down memory lane. I took your recipe and switched it up just a smidge but thought of you every bite of the way.