These 18 books to movies are perfect for enjoying with your girl before she turns 18! You'll find titles for all ages and stages between stories for young girls and light romances for the teen years.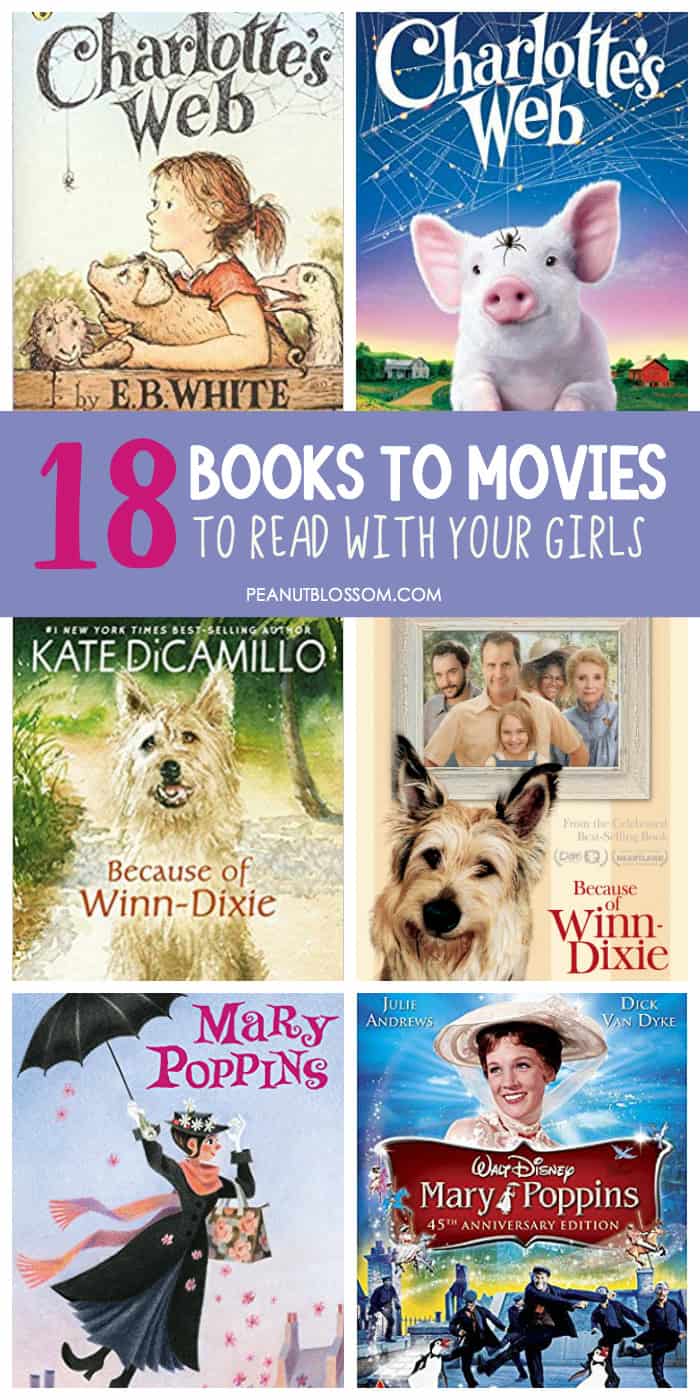 As our kids get older, finding ways (and time!) to connect becomes a bigger and bigger challenge. I miss the days when all it took was a 5-minute snuggle with a short and easy picture book to feel like I had a special moment with my girls on any given day.
Now they are off and running down the sidewalk to friends' houses, piling into the car for after-school activities, or hiding up in their rooms listening to their favorite Spotify playlists on their speakers. And we're not even at the teen years yet!
I'm really lucky, both of my girls still absolutely love to read with me. But, I've had to up my game quite a bit when it comes to finding great books we'll enjoy together. I also have to get more creative in order to MAKE the time to read together. It's definitely not as easy as it used to be. 
But it is so worth it.
Sharing a story together provides an opportunity for us to develop inside jokes and create memories they can enjoy with their own kids someday.
When I'm looking for a new book to read with my daughters, I've learned that if I can pick one that has a movie adaptation they are FAR more interested in reading it. They know at the end of the book is a fun family movie night with popcorn and treats. 
If you're in the same boat as me, I want to share a list of some of my favorite books that have been adapted into movies. Many of the books on this list are childhood classics I remember loving as a kid. The language can feel a bit dated for modern girls, so the movie becomes an even bigger carrot at the end. 
I've includes titles that will work all the way from ages 6 on up through 18. Even teenagers need special one-on-one time with mom. Meet her where she is at with some lighthearted romance. I cannot wait to share the last few titles on this list with my girls someday.
To help you find just the books you need for your own daughter, you can skip ahead to the different sections here:
18 books to movies to enjoy with your daughter before she turns 18
6 sweet books to movies to read with your young daughter:
I've sorted this list by maturity levels. If you've got a young daughter between the ages of 5 - 10, I recommend starting with these sweet titles: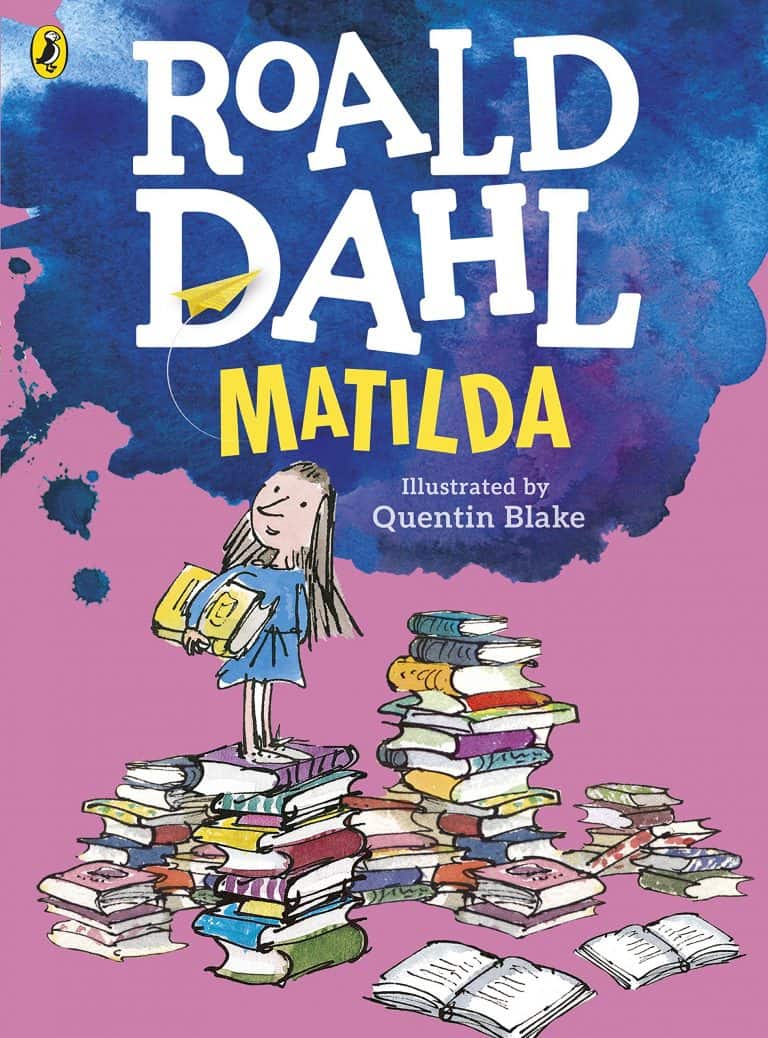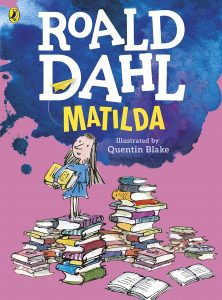 1. Matilda by Roald Dahl:
Well honestly, EVERYONE should read this book. If you've got a teen who hasn't, you should absolutely start here. I love all things Roald Dahl, but Matilda will forever be one of my top favorites. 
Get a copy of the book here. Then be sure to watch the hysterical Danny DeVito movie together. You can find the Matilda movie on Amazon here.
2. Charlotte's Web by E.B. White:
This is a fantastic read-aloud book for 2nd and 3rd graders, especially. I still remember our teacher reading it to me when I was little. Don't take the chance that your child's teacher is skipping it. Read it yourself!
Get a copy of the book here. Then watch the super sweet movie featuring Julia Robers & Dakota Fanning right here.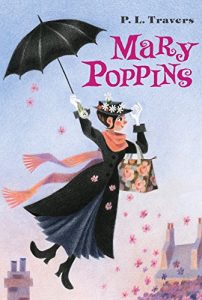 3. Mary Poppins by P.L. Travers: 
I am such a huge fan of the famous Disney movie featuring Julie Andrews. I remember my parents letting me stay up late to watch it when it was airing past my bedtime as a very little girl. I never realized in all that time that it is based on a book until I saw Saving Mr. Banks. I immediately grabbed a copy of the book and read it to my girls. It is very very different from the movie, but we all enjoyed the story tremendously.
Get a copy of the book here. Then rewatch Disney's masterpiece movie right here.
4. A Bear Called Paddington by Michael Bond:
My girls love all things animals but the Peanut especially is insanely fond of teddy bears. I gave her a copy of Paddington when she turned 8 or 9 for her birthday and she flew through it. We were SO excited for the movie adaptation but the first one was an enormous disappointment. Both girls left the theater in tears. We almost didn't watch the second movie, but friends encouraged us to give it a chance. It quickly became one of our favorite family movies ever. SKIP THE FIRST but do not miss the second movie!
Get a copy of the book here. Then click here to watch Paddington 2 featuring Hugh Grant and an amazing cast.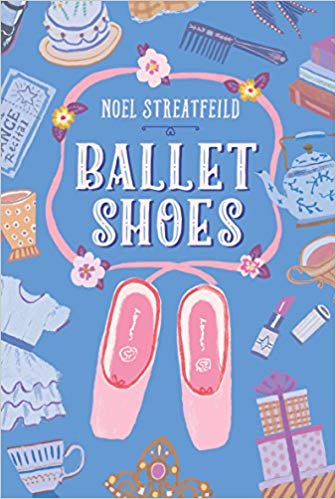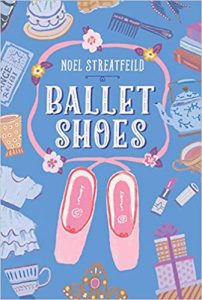 5. Ballet Shoes by Noel Streatfeild:
The classic "Shoes series" by Noel Streatfeild is older than I am. Ballet Shoes is the first book I remember being an absolute favorite of mine when I was a young girl. My Peanut is quite the tomboy and has had no interest in this book, much to my chagrin. But Little Pea has turned into a little dancer. I can't wait to share this with her. The movie features Emma Watson from the Harry Potter series and was a delightful adaptation of the movie. I watched it all on my own a few years ago because I was so excited about it. Ha!
Get a copy of the book here. Then you can find the Ballet Shoes movie here.
6. Because of Winn Dixie by Kate DiCamillo:
Oh my heart. Little Pea's teacher read this as a class story this year, I spotted the movie on Amazon Prime and decided to watch it with the girls over spring break. All three of us cried our eyes out, but for the very best reasons. It is such a wonderful heart-warming story. I can only imagine that the book is five million times better, but the movie was wonderful, too. Don't miss this combo.
Get a copy of the book here. Then watch the sweet movie here.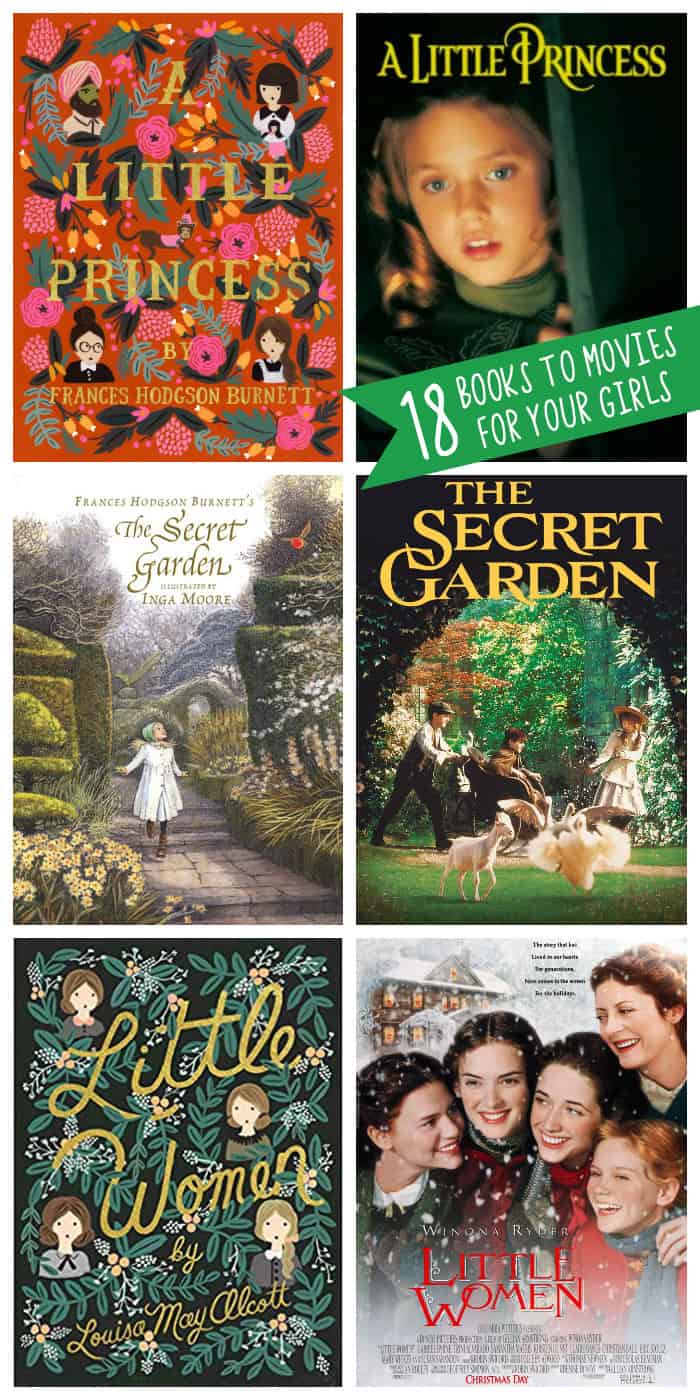 4 classic books to movies to read with your 10-year old:
These books are gorgeous classics and have been made into lovely movies but they would not likely keep the attention of younger girls. Once your daughter is 10 and up, these are perfect books to dig in on. They make great read-aloud books to enjoy together, or you can agree to read them at the same time but separately and then come together for a chat and a movie night.
1. Anne of Green Gables by L.M. Montgomery: 
I was first introduced to Anne in the mini-series at a friend's house when I was young. I instantly fell in love with her and begged my parents to get me the book at the bookstore. I devoured the entire series. I haven't introduced Anne to the girls yet, but I can't wait. She's been remade into a series for Netflix. It is so much darker than the original I don't feel great about recommending it for your kids. Honestly, I'd stick with the original mini-series which can be a little harder to find.
Get the GORGEOUS hard copy version of Anne here. And then you can find the original Anne of Green Gables mini series here.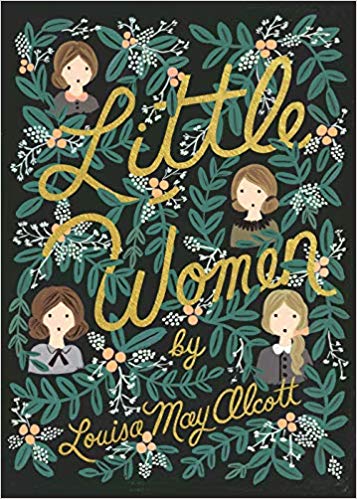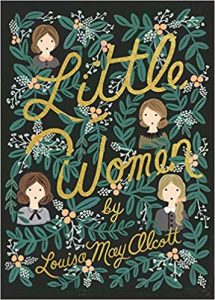 2. Little Women by Louisa May Alcott:
I was so in love with Alcott's Little Women that I chose her as the topic of a school report in 6th grade. It remains one of my most favorite books of all time. So much so, I'm nervous to share it with the girls because if they don't immediately love it as much as I do we're going to have a problem. Kidding. Kind of. Though it has been made into a number of tv series and movies, my favorite of all of them remains the Winona Ryder version from the 90s.
Get the pretty hard copy of Little Women here. Then go watch the fantastic movie adaption here.
3. The Little Princess by Frances Hodgson Burnett
This book probably has the most amount of controversy for me on the entire list. The book itself is one of my very favorites from childhood. It's the movie adaptation where I struggle. Personally, I adore the black and white Shirley Temple movie, but my good friend Zina over at Lasso the Moon INSISTS that the modern adaptation is the hands-down best. Maybe you and your daughter will just have to watch both and decide for yourself! 
Find the pretty hardcover copy of The Little Princess here. Then you can find the Shirley Temple movie here and the more modern version of the movie here.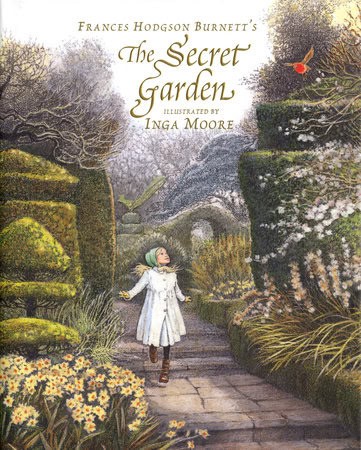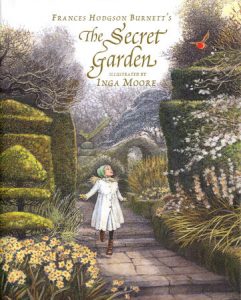 4. The Secret Garden by Frances Hodgson Burnett
Little Pea and I read The Secret Garden together last summer and she simply loved it. I was able to find a gorgeous illustrated copy that really drew her into the story. She's such a lover of animals, she was just smitten with the creatures of the garden. I love the movie adaptation so much, I actually own the soundtrack. I find the music so lovely and soothing!
Find our illustrated copy right here. Then watch the movie here.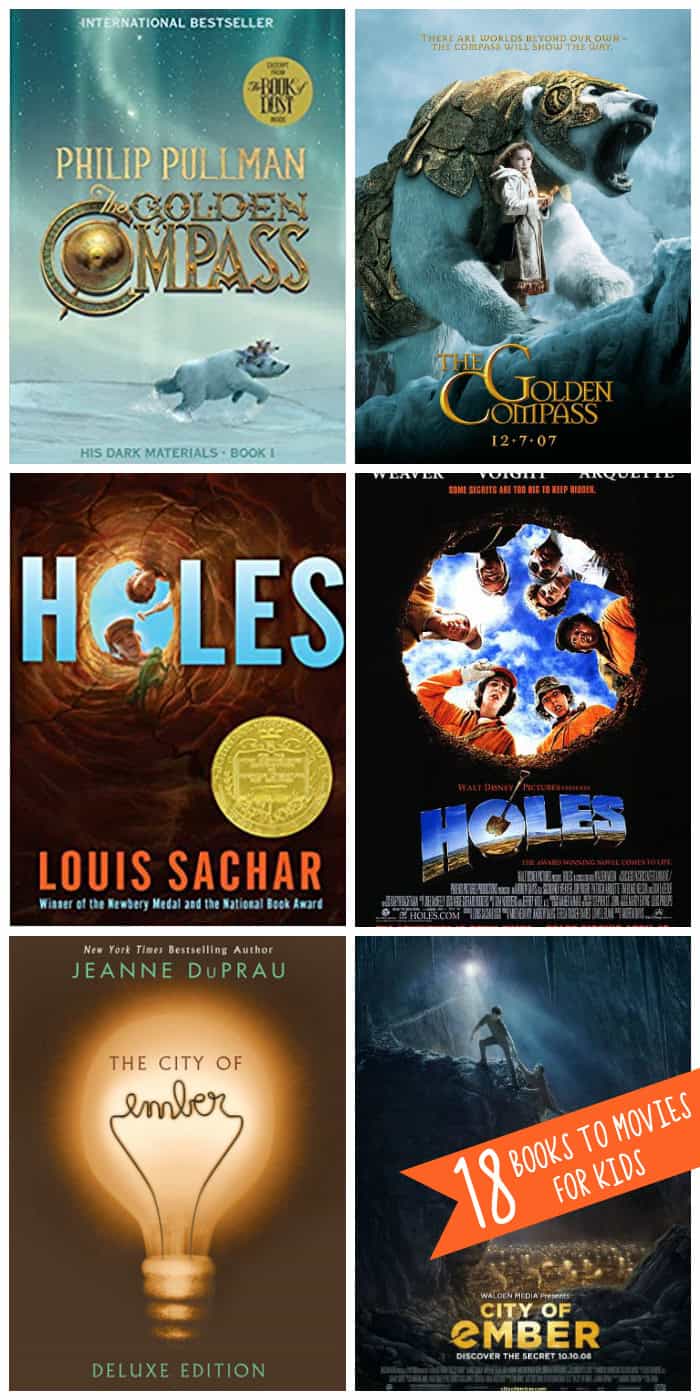 4 adventurous books to movies to read with your middle schooler:
The middle school years can be some of the hardest to find mutually-acceptable books for parents and their daughters. At least in our house, the Peanut has ZERO interest in romance and classic stories tend to bore her. This summer, she picked up the first of this list for her reading time.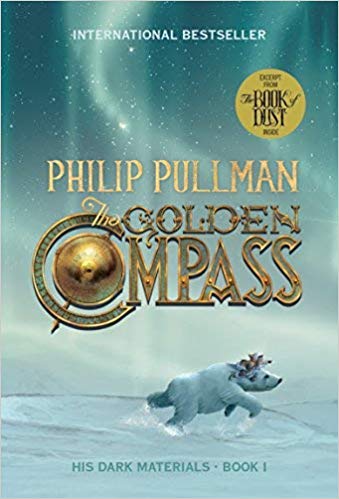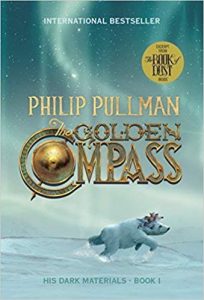 1. The Golden Compass by Phillip Pullman:
I picked this book up on a whim the first year Tim and I were married. It was sitting in the front window of a local indie book shop near our apartment. I didn't even realize it was a kids' book until I went hunting for the second in the series. I loved it so much and couldn't wait to watch the movie. While the movie is good, it just didn't "quite" reach my high expectations. HBO is releasing a mini-series of The Golden Compass later this year. I'm guessing it will not be kid-friendly at all, but the movie version is fine for middle schoolers.
Get a copy of the book here. Then watch the movie here.
2. Holes by Louis Sachar:
You might be a little surprised to see this on a list of books for girls, but it is one of our family's very favorites. Tim is especially enamored with the movie and shared it with the girls at the start of summer. We do a lot of digging in the yard doing summer planting and have decided it may be a new start-of-summer tradition to watch the movie again every year. The book is phenomal.
Get a copy of the book here. Then watch the movie here.
3. Wrinkle in Time by Madeleine L'Engle:
I just love that Disney brought this fantastic book some fresh attention. My girls were so eager to read the book before we went and saw the movie. They agreed the book was better, but isn't it always?? The movie was still super fun and worth a movie night.
Get a copy of the book here. See the movie here.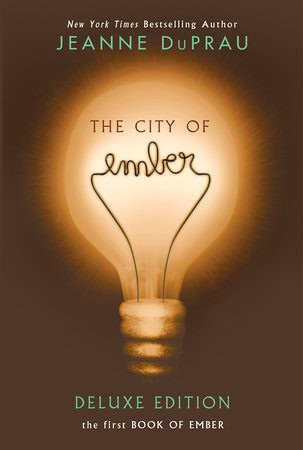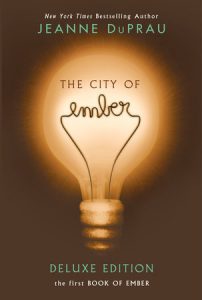 4. The City of Ember by Jeanne DuPrau: 
I didn't realize this was a book until after Tim and I watched the movie version together when it first came out. I've always had it on my list to share with the Peanut when she became ready. I plan to suggest it to her when she finishes her current to-read pile.
Get a copy of the book here. See the movie here.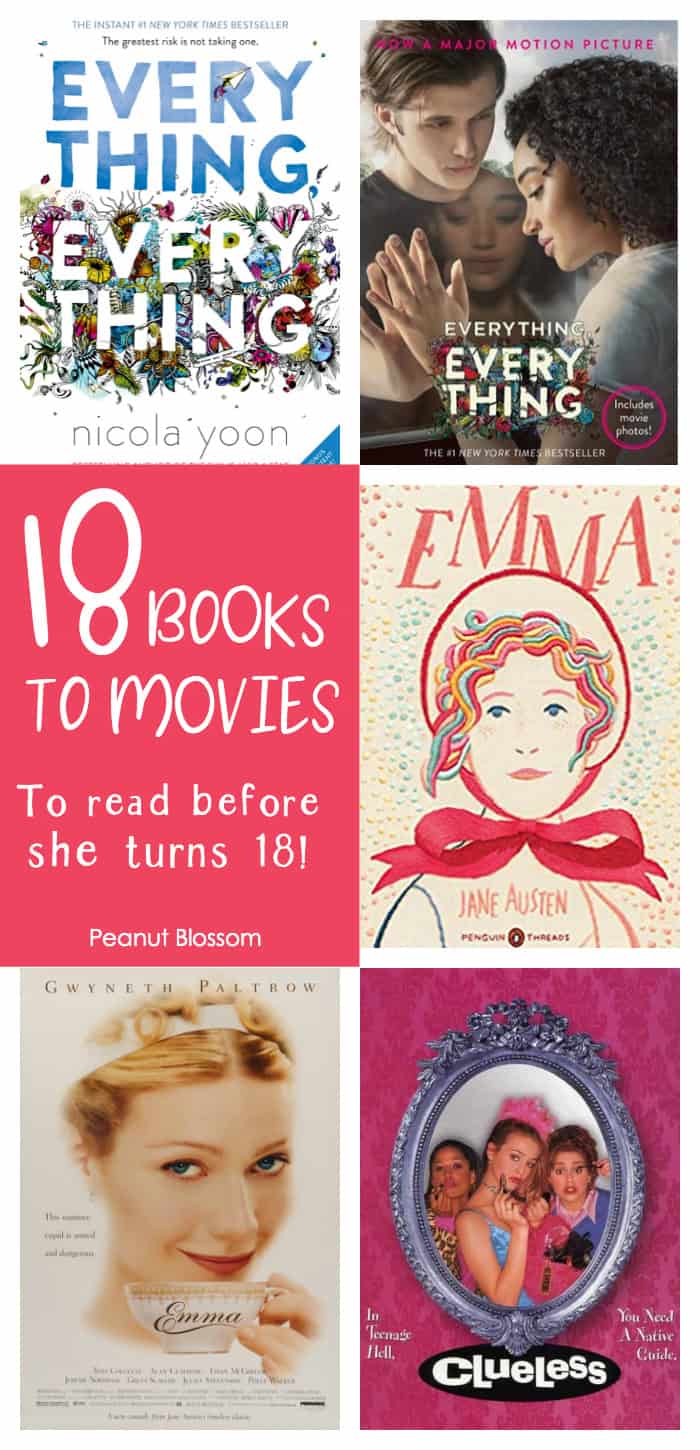 4 romantic books to movies to read with your teenage daughter:
Obviously, we haven't hit this stage yet, but I am looking forward to the day when I can share these stories with my girls. The high school years bring so much serious reading. This is a stage where it is really easy for girls to abandon reading as a hobby. They just do So Much of it for school. Now is the time to bring the light and fun books and help remind your girls that reading is something we are meant to do for fun, not just to further our grades.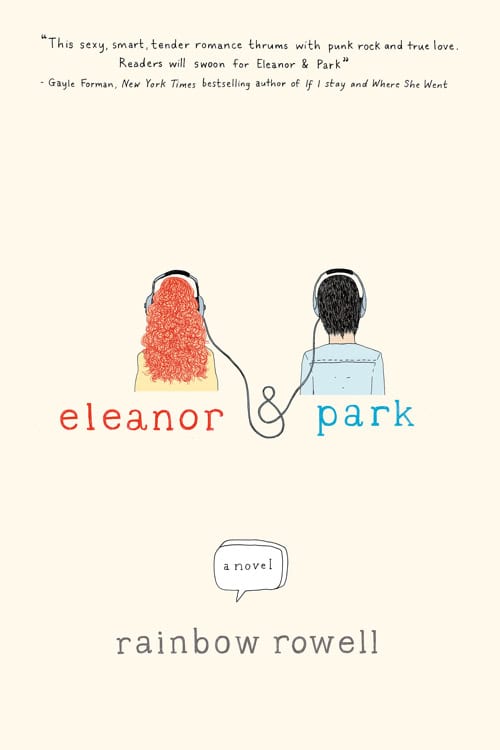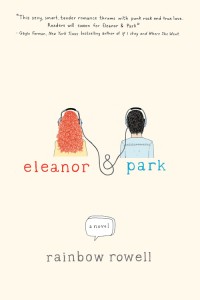 1. Eleanor & Park by Rainbow Rowell:
We read this during the first year of the Peanut Blossom Book Club and several members mentioned sharing the book with their teenagers. They said it made for great conversations together. It is now being made into a movie which should be super interesting! Movie night out at the theater with your girl! Better read the book first, though.
2. The Host by Stephanie Meyer:
Ok, don't make fun of me. I LOVED this book so much. I read it on my phone in the middle of the night when I was pregnant with Little Pea. Nausea would wake me up and I'd read to distract myself so I could get back to sleep but the book kept me up all night. This is a perfect pick for a girl that likes a little more sci-fi with her romance. I made Tim watch the movie with me back then. It was just silly fun.
Get the book here. Watch the movie here.
3. Everything, Everything by Nicola Yoon:
Without giving too much away, I think this is a book every mom-daughter pair should read together and discuss. I was so upset my girls were too little to talk to about it when I first read it. I can't wait for them to experience the plot twist so we can finally chat! The movie adaptation lived up to my hopes and was totally fun.
Get the book here. Watch the movie here. 
4. Emma by Jane Austen:
What did I just say about all the too-serious books in high school?? You absolutely need to make an exception for Emma. I am a huge Jane Austen fan. I took a course in college where we read through her entire collection of work. It was one of my all-time favorite classes. The professor ended the semester with a movie viewing of the 1995 movie Clueless. Did you know that is inspired by Emma?? It is one of his favorite movies. Our final paper was to compare the original book to the Gwenyth Paltrow classic movie and to Clueless. I got an A. It was the most-fun homework EVER.
Get the copy of the book here. Watch the Gwenyth Paltrow movie here. Find Clueless here.