These modern movie adaptations of classic novels tell the original story from both the classic perspective and a fun new modern retelling of the original narrative.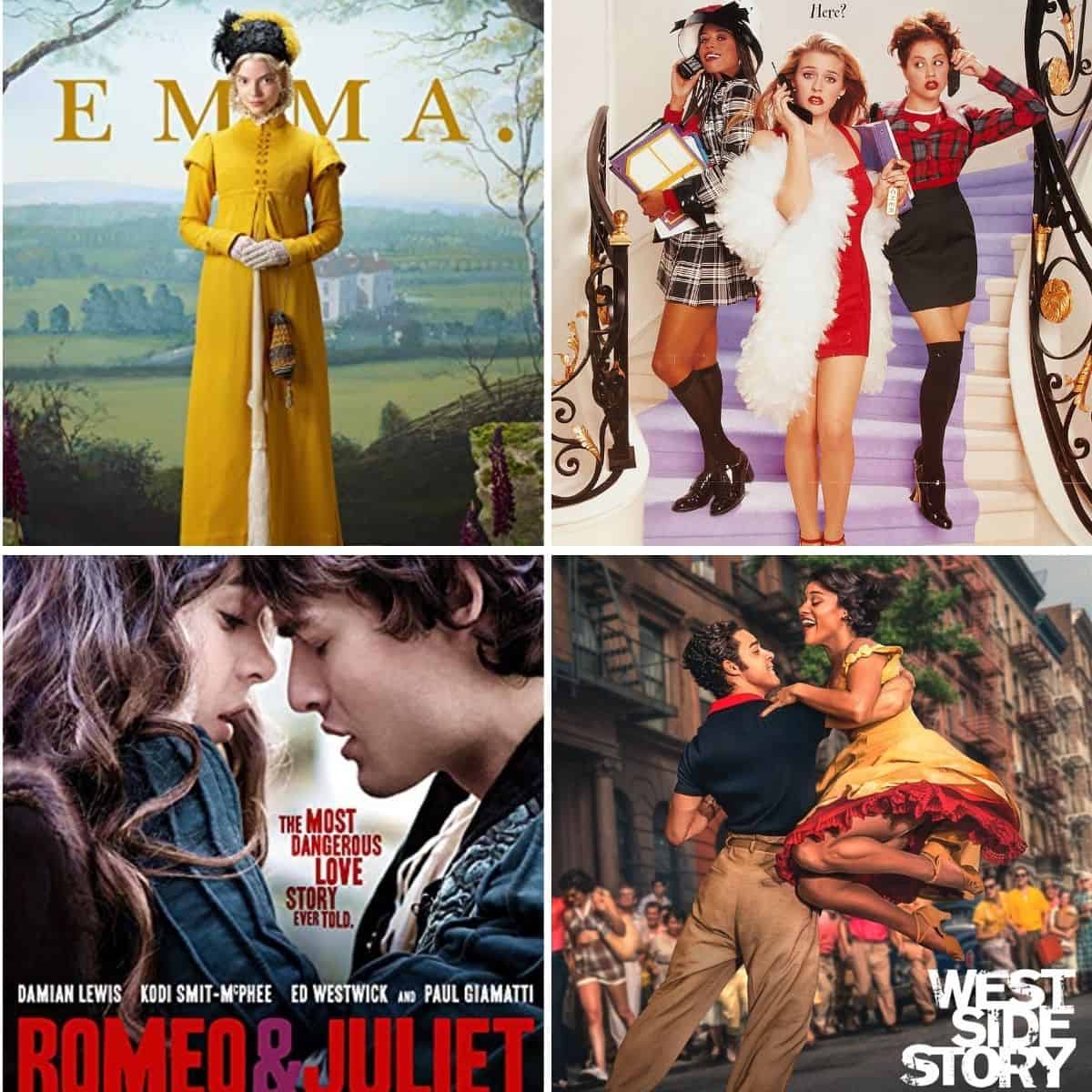 I believe that movies are a phenomenal way to bring a challenging classic text to life for modern readers.
My very favorite college professor insisted we watch both the classic movie Emma right alongside the modern retelling of Clueless. Comparing the two for my final paper was my favorite writing assignment of all time.
I couldn't resist picking Recipe for Persuasion as our book club pick because I just love modern retellings of classic novels.
If you want to have a little extra fun with your book club, choosing one of these classic novels and then planning a fun movie night for your book club party would be a great way to get the conversation flowing.
Pop the popcorn and chat about who told the story better!
More Movies Based on Books
Looking for more movies based on books for movie night? Or maybe you want to dig a little further into beloved classic novels. In either case, you'll love these: