This list of my favorite books of all time includes a wide variety of genres and authors. It is a sample of the best books I've ever read.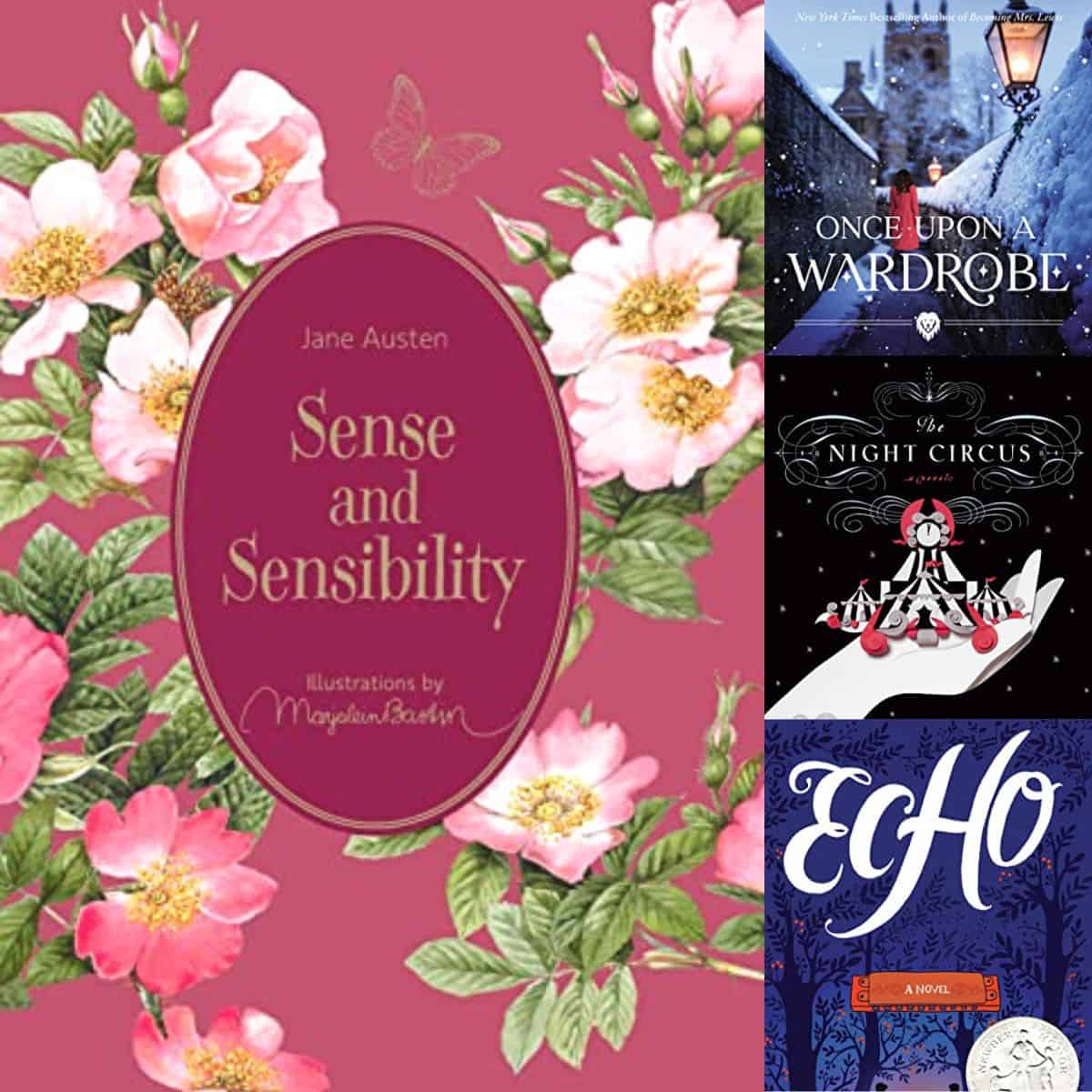 One of my favorite things about the Peanut Blossom Book Club is sharing amazing reads with the members of the group.
I love to see what everyone has enjoyed each month and find new fun things to read for myself.
But for once, I thought it might be fun to share with you the ULTIMATE list of my favorite all time reads.
In no particular order, I've made a list of my very favorite books from throughout my life.
You'll find childhood classics I've enjoyed reading over and over alongside books I just finished for the first time this year.
You'll find an eclectic mix of genres, authors, and publication eras.
I keep a folder called "Favorites" in my Kindle app and it is filled with a very long list of books, but this particular list is the cream of the crop.
These are the books that moved me, changed me, or entertained me in ways that were stronger than other books I've read and loved.
As I discover new favorites, I may add to this list but for now, here are the top 20 books I've ever read.