Eleanor and Park by Rainbow Rowell is the official February 2015 pick for the Peanut Blossom Book Club for Recovering Readers.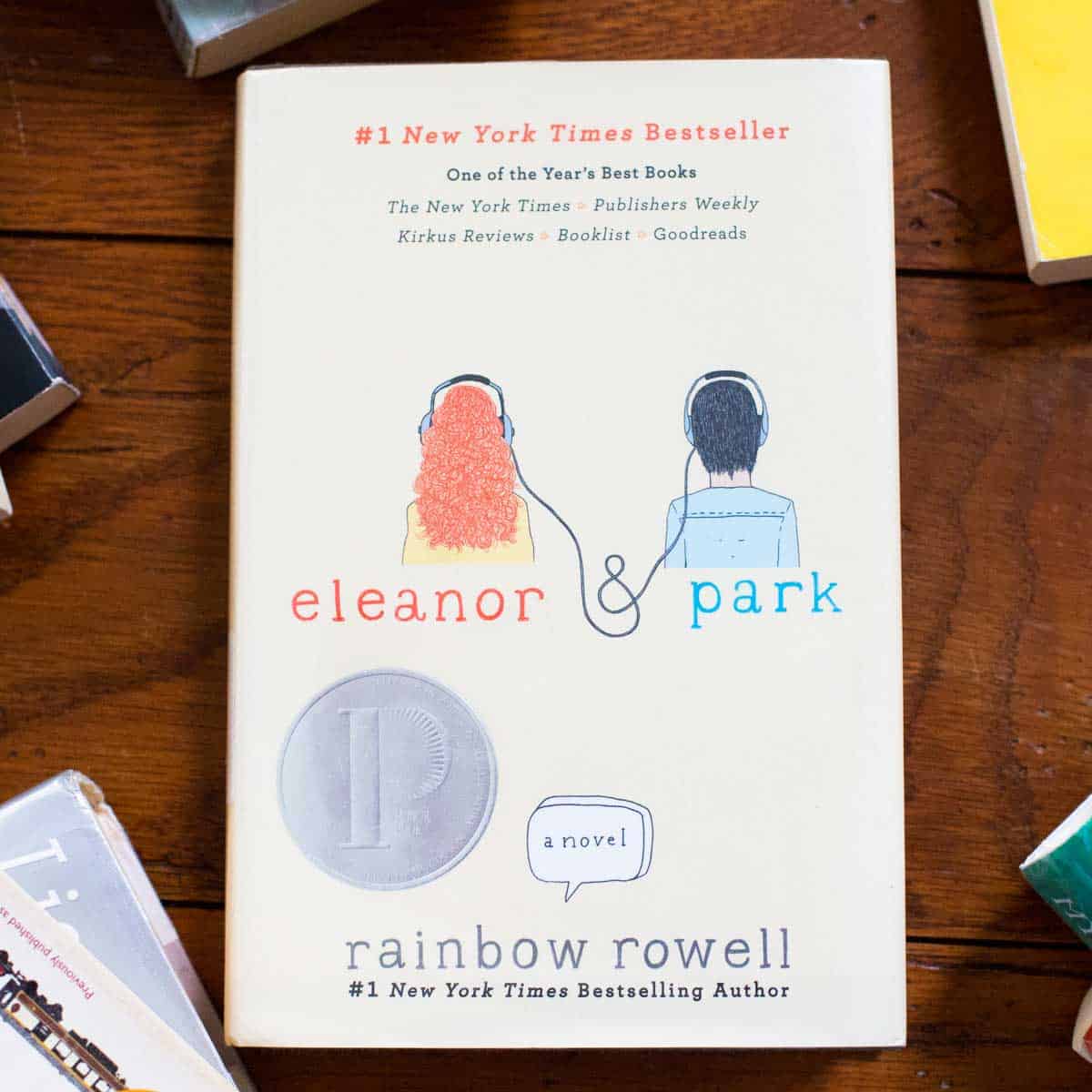 Welcome to our February Book Club discussion!
This month's pick was Eleanor and Park by Rainbow Rowell.
I selected this book for our group to discuss based on the recommendation of several friends who listed it as part of their top reads of last year.
I enjoy YA as a genre but had never heard of this one before. On the surface, it sounded like a cute lighthearted read about two kids in high school.
Little did I know how truly moving the story would be.
I've been married for nearly 14 years and didn't realize I had forgotten what new love feels like until I read this book.
I think Rainbow captured those early days of a new relationship perfectly but more importantly she made me feel those new love tingles all over again.
Thanks to the members of our group for suggesting some of the questions for our discussion.
Peanut Blossom Book Club
This book club pick is one of the awesome books from our first year of book club.
We're still going strong! Want to join us?
You can get all the details on the club here:
What Is Eleanor & Park About?
"Bono met his wife in high school, Park says.
So did Jerry Lee Lewis, Eleanor answers.
I'm not kidding, he says.
You should be, she says, we're 16.
What about Romeo and Juliet?
Shallow, confused, then dead.
I love you, Park says.
Wherefore art thou, Eleanor answers.
I'm not kidding, he says.
You should be.
Set over the course of one school year in 1986, this is the story of two star-crossed misfits-smart enough to know that first love almost never lasts, but brave and desperate enough to try.
When Eleanor meets Park, you'll remember your own first love-and just how hard it pulled you under."
Eleanor & Park Book Club Discussion Questions
Book Club Party Menu