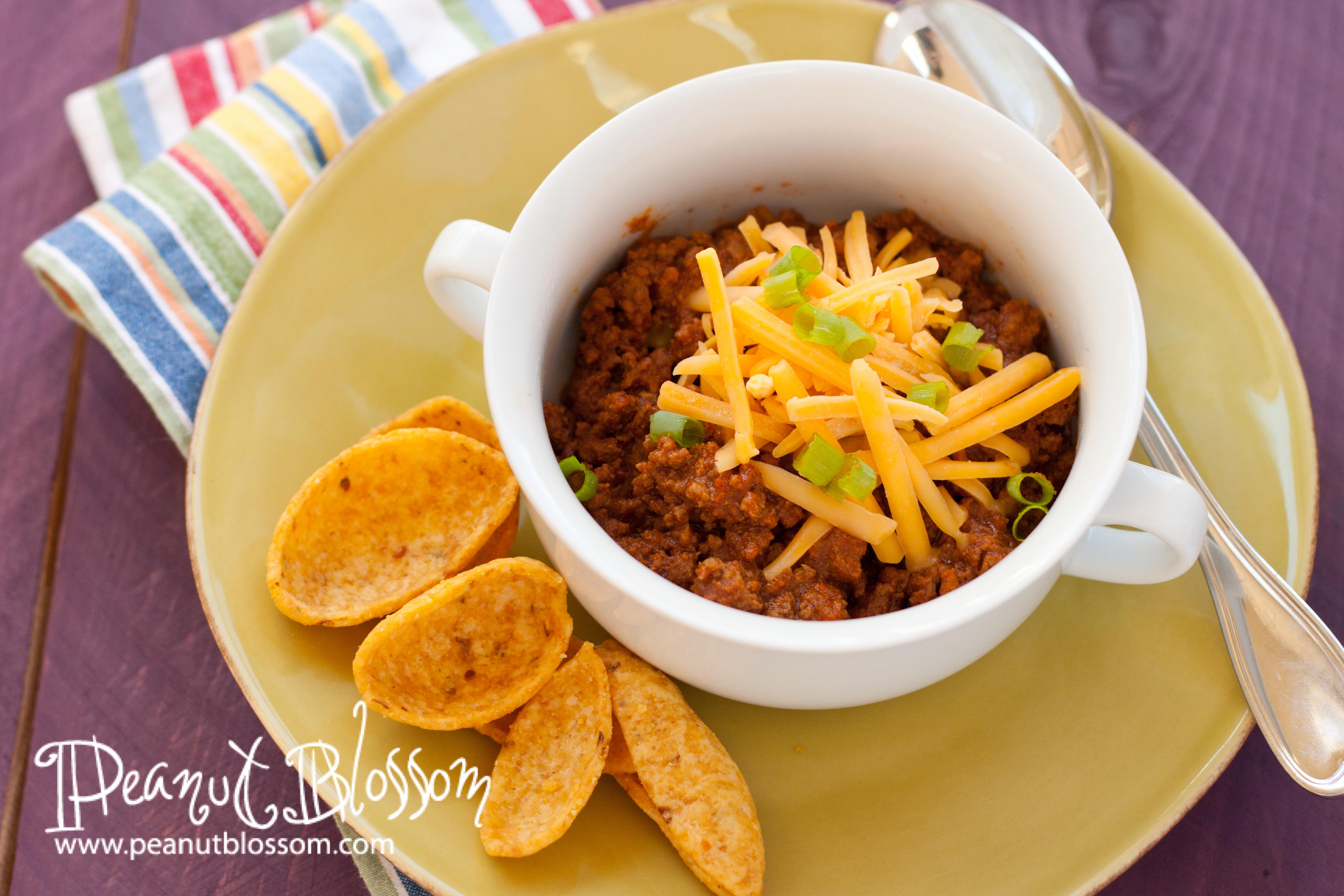 The glorious cooler weather has finally arrived! I've been so sick of heat and air conditioning and for the last few days I've been basking in the breezes from every single open window in our house. With Labor Day in the rear view mirror, I'm doing my own little happy dance as I can finally start using pumpkin, apples, and cooking up batches of stew.
First on the list? A batch of Pioneer Woman's Perfect Chili. I always double batch it and store it in containers for our freezer. I've used it eaten plain with chips, as a baked potato topper, chili fries base, and nacho enhancer. I love that you can make it as mild or spicy as you can handle. I've actually posted this recipe before, but it's good enough, I'm sharing again!
This is not the kind of chili you eat like a soup. This is thick, stick to your ribs, meaty goodness. On a Frito.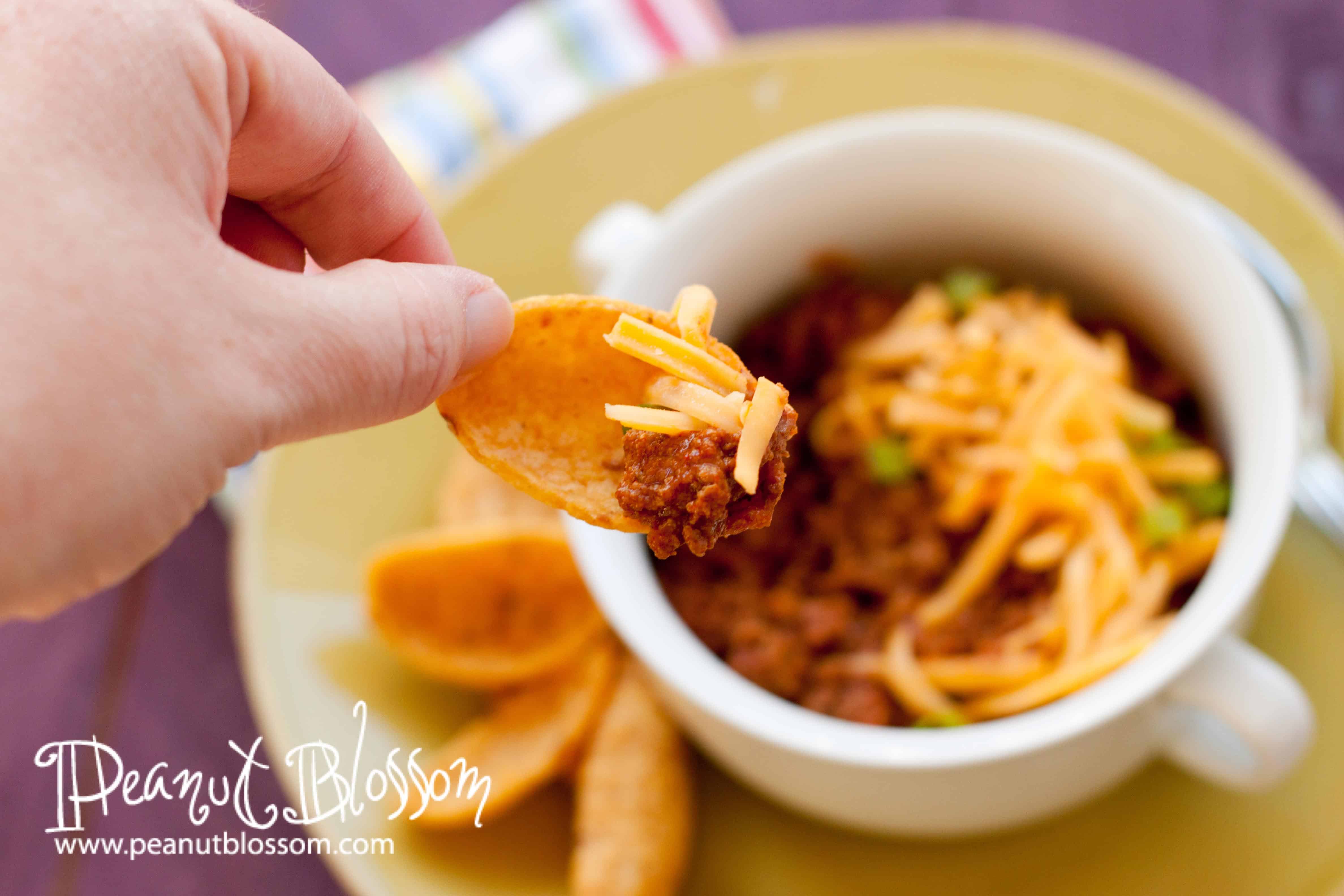 And it is good enough that the bowl may not have made it back to the kitchen after this session. Yum.
________________________________
Pioneer Woman's Perfect Chili
from The Pioneer Woman Cooks
Ingredients:
2 garlic cloves, chopped
1 teaspoon oregano
1 tablespoon cumin
¼ teaspoon cayenne pepper
2 tablespoon chili powder
2 pounds ground beef
1 8oz can tomato sauce
1 teaspoon salt
¼ cup masa (corn flour, I found it in the Mexican food section at my grocery store)
1 can Rotel diced tomatoes and chilies
Method:
Brown the ground beef and garlic in a large pot. Drain off the excess fat and then add in the tomato sauce, spices, salt, and ½ cup water. Stir together, cover, and reduce the heat to low. Cover the pot and simmer for 1 hour, stirring occasionally. Add additional ½ cups of water if it starts to dry out during simmering. Just keep in mind this is a THICK chili, not a soup.
After an hour, place the masa in a small bowl. Add ½ cup water and stir together with a fork to combine. Add the mixture to the chili. Stir to combine. Add the can of Rotel tomatoes & chilies and stir. At this point, PW suggests you taste the seasonings and add more masa or water as needed. Good luck to you on that. When I taste test, I always end up over seasoning. So at this point I just let a good thing be.
Let the chili cool and store in 1-2 cup containers in your freezer for easy dinners.