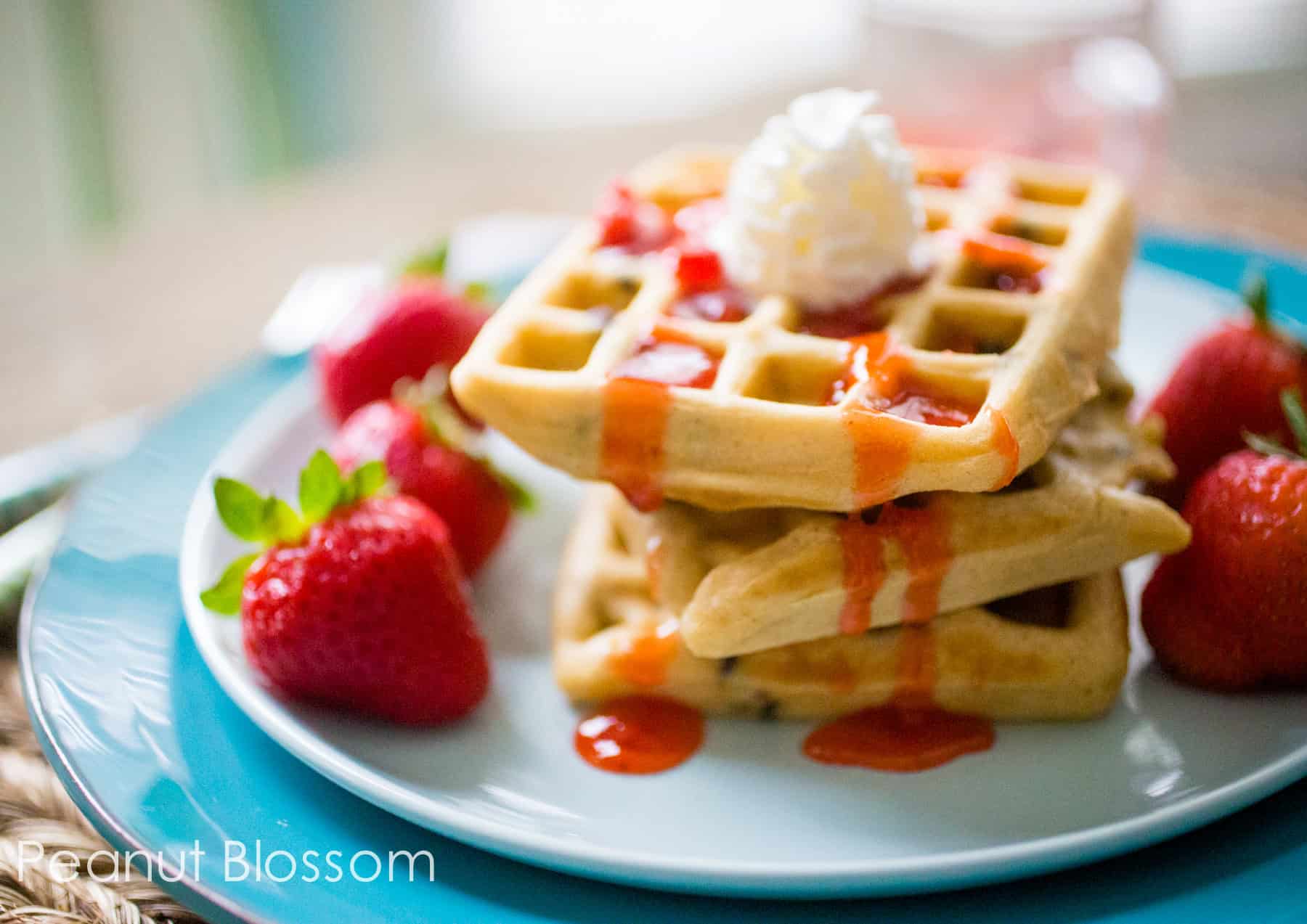 Handyman Tim has a hilarious family story about a waffle iron gift gone wrong between his dad and his mom many years ago. (Hint: He wanted the waffles. She got the iron as a gift. You imagine the ending to that tale.) It has been a long standing joke that Tim is not allowed to gift me a waffle iron.
But the thing is . . . I've always really wanted one!
I love waffles. I love getting them at restaurants when we go out. I'm a total waffle newbie so I wasn't sure how these were going to work out. I tested them over the weekend on the kids and they ate nearly the whole batch declaring them the BEST WAFFLES EVER MOM I NEED ANOTHER!!! I have to say, I think they are right.
I started with the Jif Peanut Powder which is really easy to whisk into the dry ingredients. I also decided to include a cup of mini chocolate chips just because.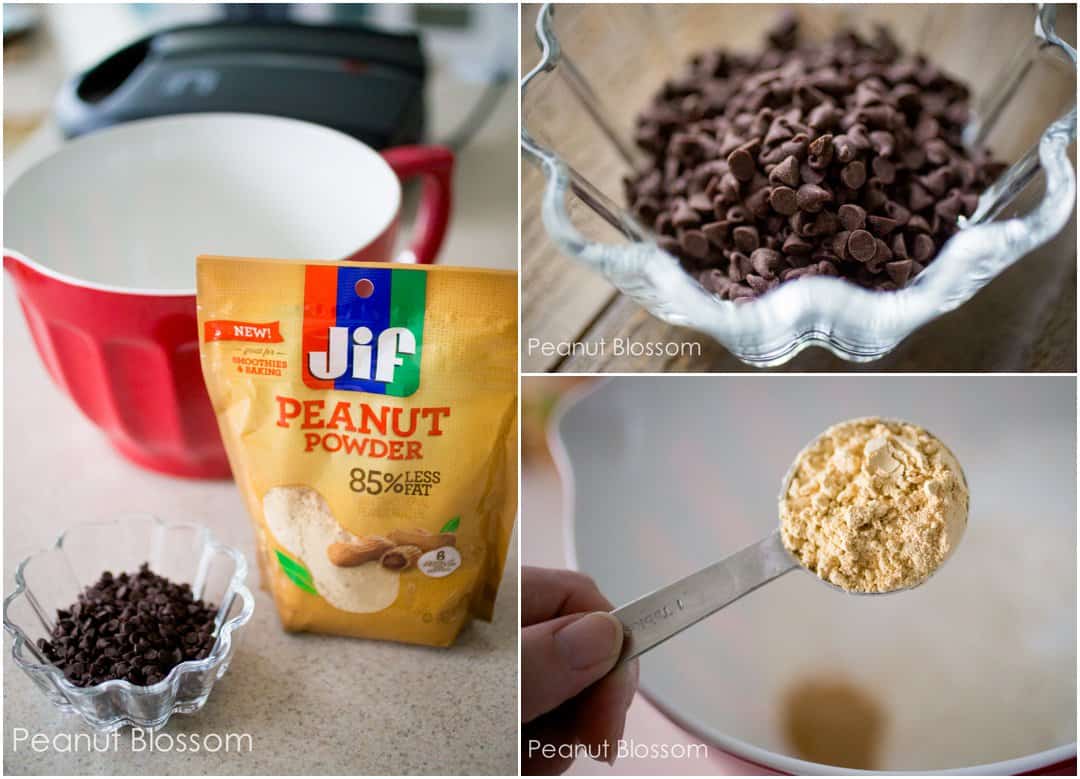 The waffle iron I picked out is NOT a Belgian waffle maker. The wells are shallower than that. It makes 4 square regular waffles and I think it is absolute perfection.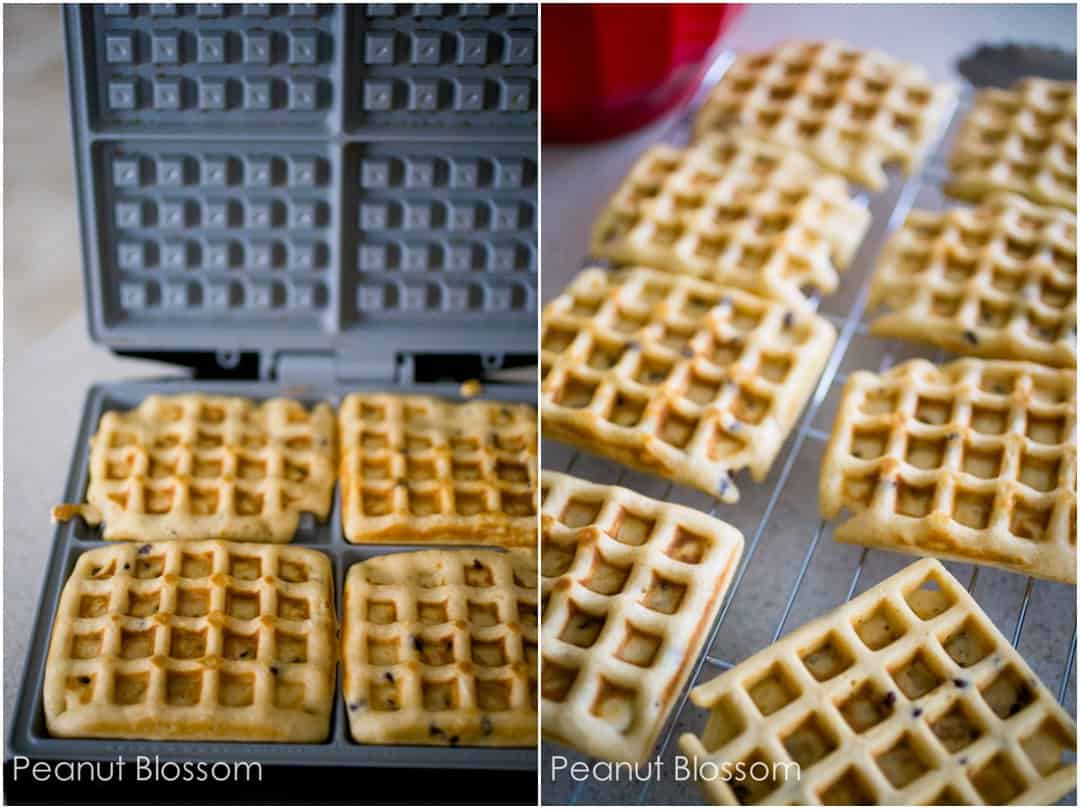 I topped these bits of deliciousness with a drizzle of my favorite homemade strawberry jam briefly warmed up in the microwave for a few seconds and a nice big dollop of whipped cream.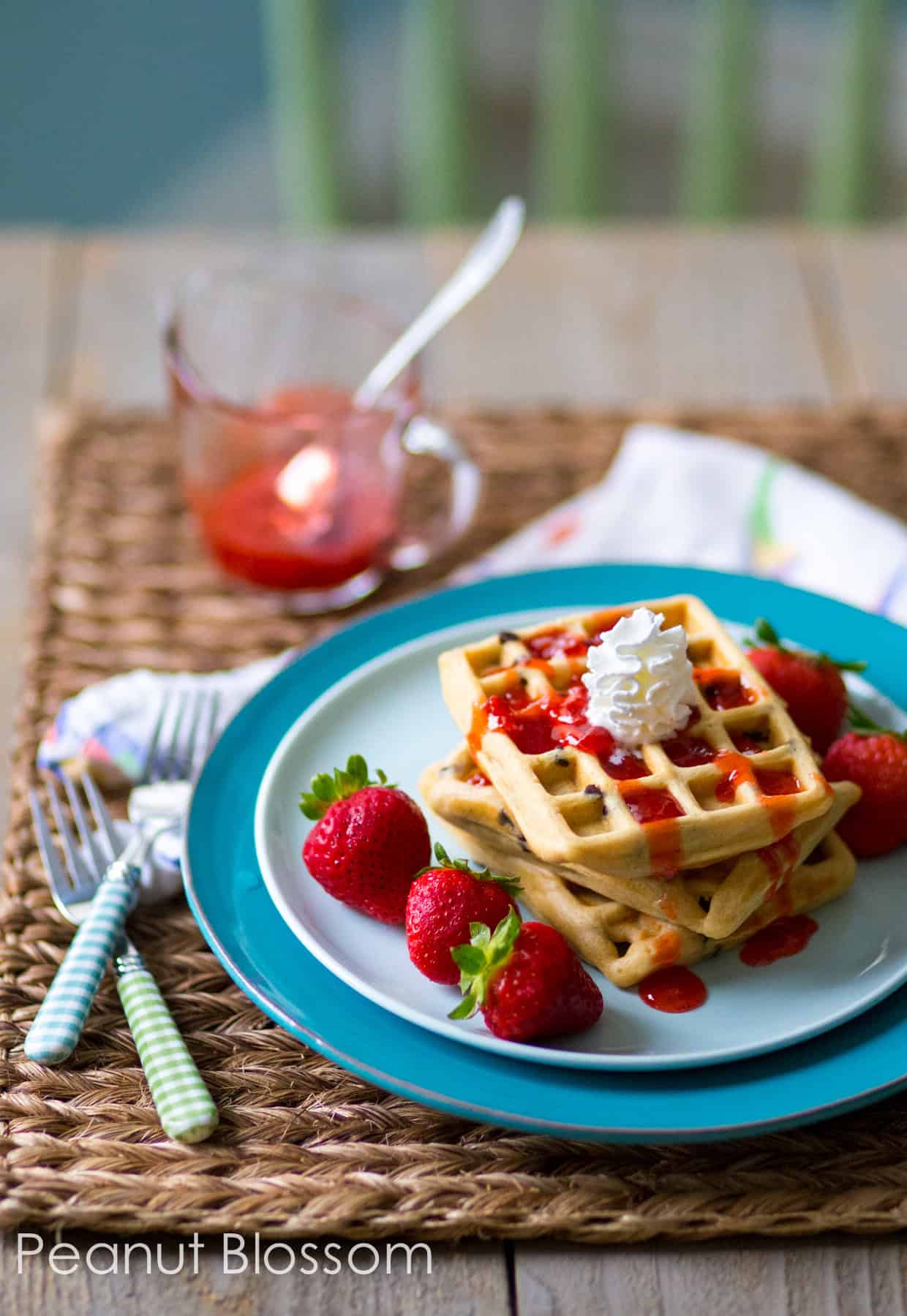 They ended up tasting like peanut butter and jelly waffles with tiny hints of chocolate. So Yum.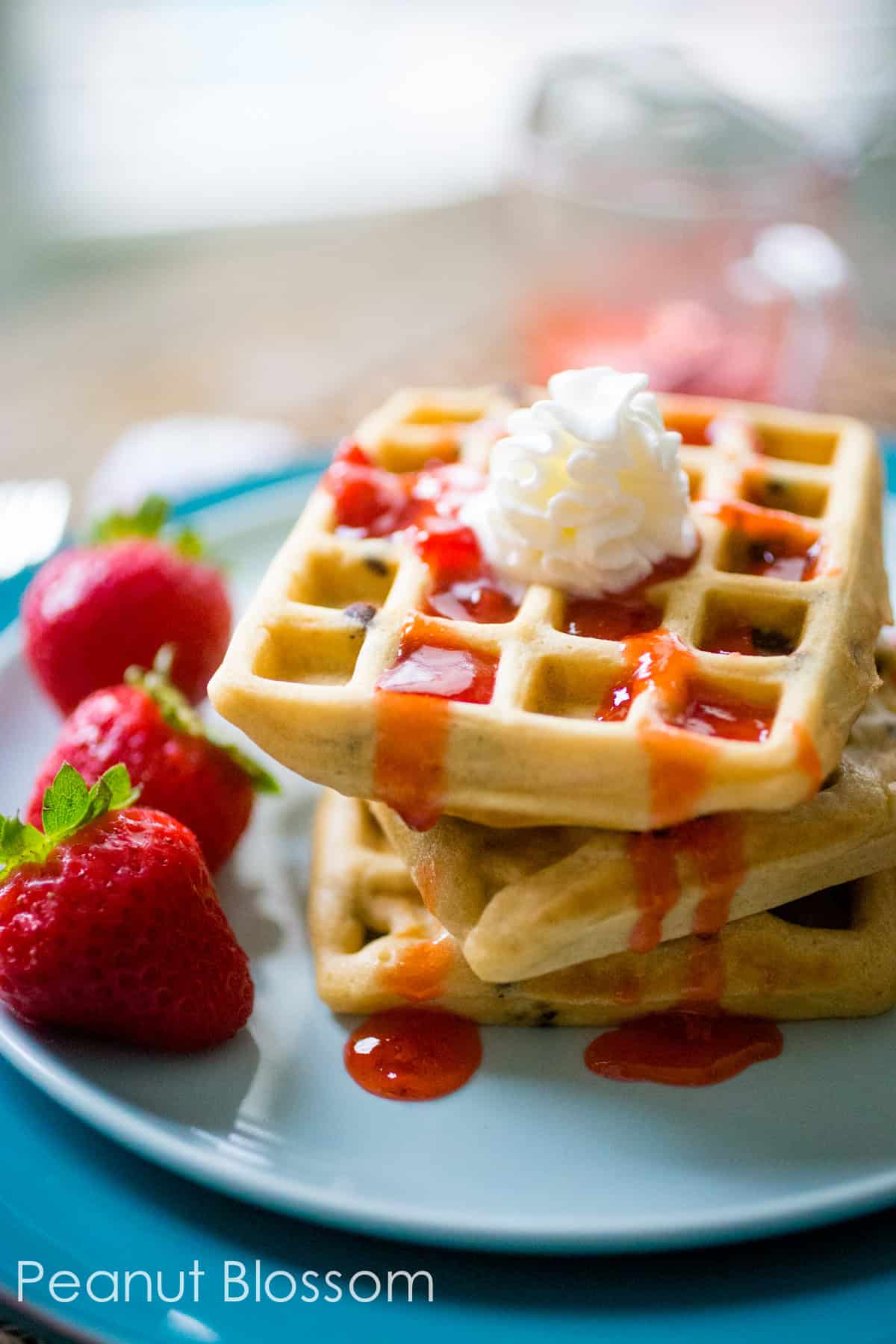 The Jif Peanut Powder's only ingredient is peanuts. I loved how easy it was to measure out what I needed without the sticky mess of regular peanut butter. It also comes in a chocolate peanut flavor that I can't wait to try in another batch of waffles sometime soon.