The holiday season is crazy busy, don't forget to capture priceless photos of your family during the rush! Give yourself the gift of slowing down to live in the moment and enjoy your kids during Christmas by capturing a fun photo a day Christmas photo challenge.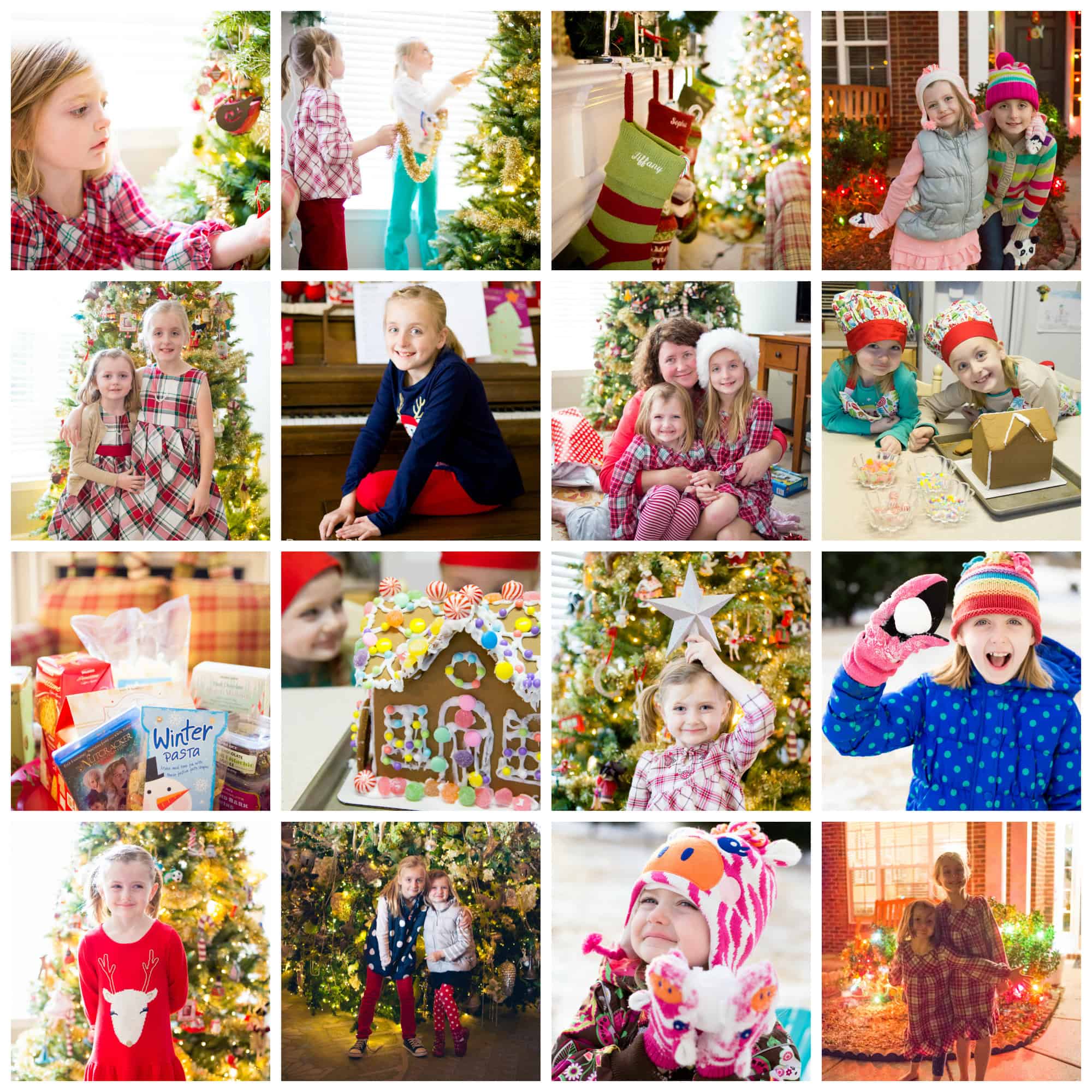 Here we are in the countdown to the final days of the year. While January may be a time of fresh starts and new beginnings and starting over with lofty goals, what about finishing off the year with a bang instead?!
I have a long and tortuous history with photo projects. I start them and have trouble finishing them. BUT, I keep trying because every time I do I capture priceless images I would not have bothered to catch without the project in mind.
Since today is December 1, I thought it would be fun to capture our family Christmas with a final little just-for-fun photo project for the year.
No rules, no pressure, just me and my camera looking for something sweet and simple every day of this season.
Would you like to join me? I'll share my favorites over on Instagram with the hashtag: #PB25DaysofJoy
All you have to do to play along with my holiday photo project is:
Follow me over on Facebook here or Instagram here.
Share photos wherever you're comfortable with the hashtag #PB25DaysofJoy
Looking for inspiration on what to capture? Don't miss my 25 Christmas photo prompts here.
Excited to see what we will capture!