Turn your photos into amazing musical video slideshows as a surprise gift idea for family this holiday season. These heartwarming photo video themes are the perfect gift for a grandparent who has everything!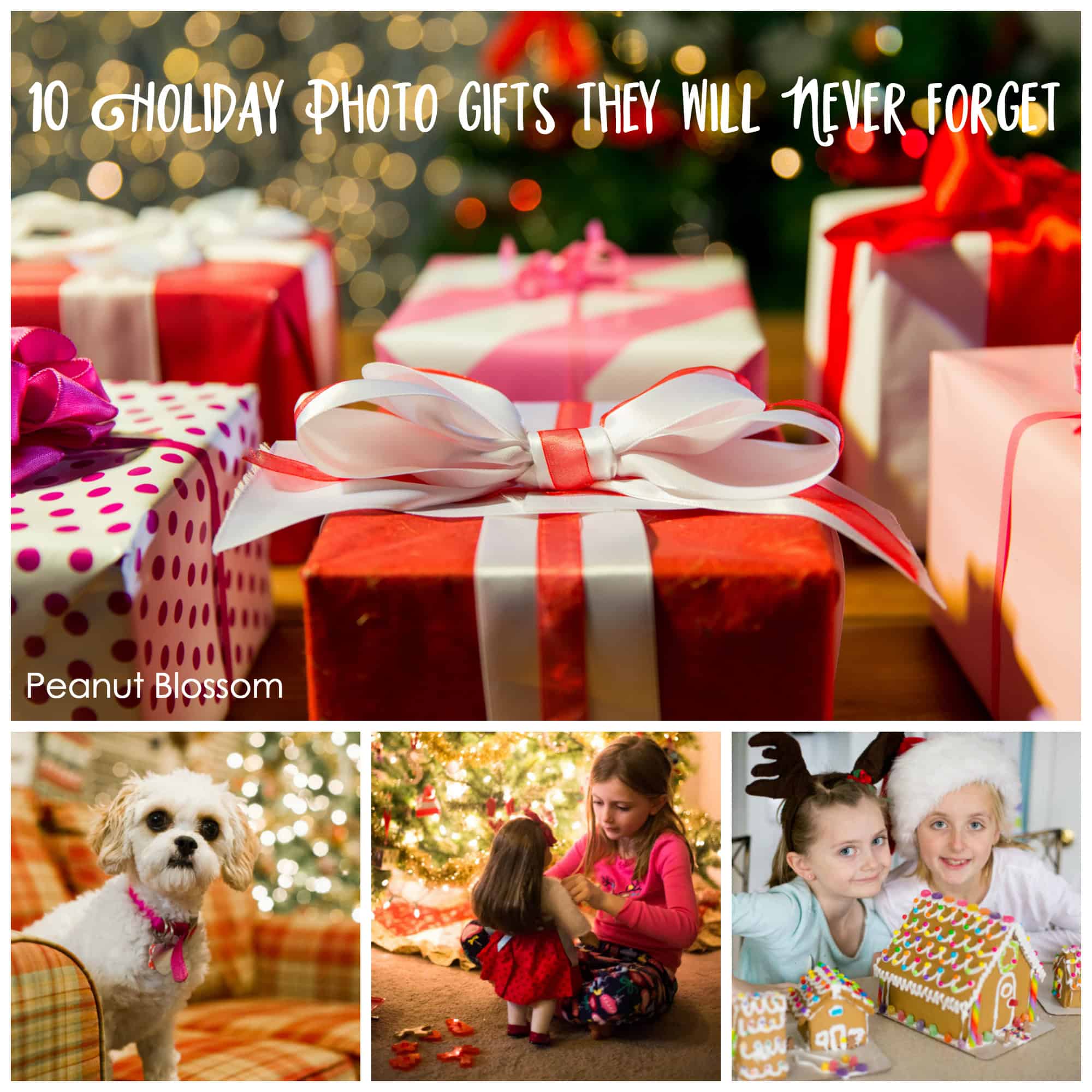 Everyone has at least one person on their list who is extra difficult to shop for during the holidays. Maybe it's a grandparent who has everything they need. Or a sister who lives several states away and can't visit often.
For us, it is an extended family that spreads to both coasts of the country and several hot spots in-between. We live far away from the majority of our family on both sides and I'm always looking for ways to keep us better connected.
After taking oodles of photos during a recent epic family reunion, I turned to Animoto to make a video that I could easily share into our private family Facebook group:
Years ago I did a similar video and in order to share it with the family I had to burn it to multiple DVDs and mail them out individually.
Being able to quickly create a video on Animoto and then grab a link to share on social media so they can see it NOW and download a copy for themselves is an absolute game changer. I can even make multiple versions highlighting the shorter, punchier cut and the extended version with ALL the various photos and combinations of family groups that we captured during the week.
It got me thinking of all the other ways you could use Animoto to create a treasured gift for the loved ones in your life. Taking your beautiful family memories and getting them off of your hard drive and into a format meant for sharing is one of the most memorable and personal gifts you can give this time of year.
10 Video Ideas for Photo Slideshows
Baby's First Year:
A recap of all the milestones from the first year for Grandma and Grandpa.
Memorial video:
The highlights and favorite memories from a family member who has passed this year.
Childhood memories:
Dig up all your oldest photos from your own childhood and make a video for your sibling.
Parenting inspiration:
Round up all the photos of you with your kids and write captions about how your parents inspired you to be a better parent yourself.
Holiday memories:
Create a video that combines a flashback to holidays past for your family.
Romantic recap:
Find old photos of you and your spouse when you were dating and before you were married.
Year in Review:
Give a gift to your immediate family and kids and capture the highlights from this year. What fun for a New Year's Eve viewing!
Sports & Hobby Highlights:
Have a child that is really into a specific activity? Make a video of all their sport photos from over the years.
25 Days of Joy:
If you participated in my holiday photography project, what a fun way to gather all your images and share with your family on Christmas Eve!
We Love Fido:
Make a highlight reel of all your favorite photos of the family's furry companion. I think I need to do this for Tim with all the pictures from Gino. When he passed last year, we were too sad to go through the photos. Now that time has passed, we'd love to have a place to enjoy all his memories!
Bonus Idea: Birthday Milestones
If you know someone celebrating a birthday this season, an excellent gift idea would be a birthday recap. Check out the one I made for myself when I turned 40 this summer!
You can sign up for your Animoto account and get started on making holiday gifts right here!