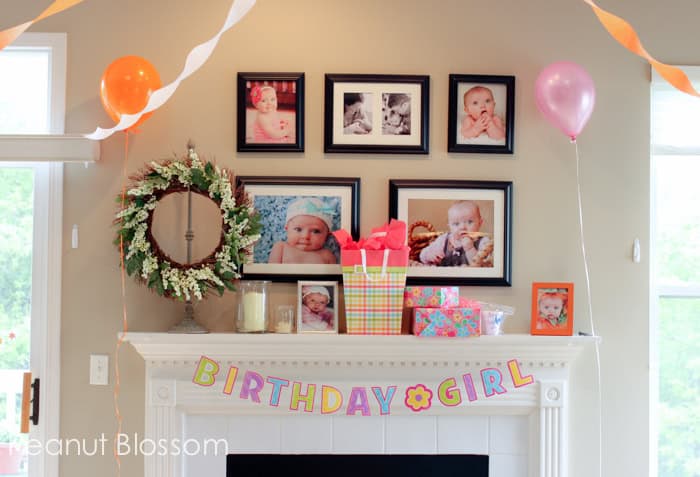 Oh how I love to celebrate my baby girls' birthdays. Every year so far we've had so much fun decorating the house and having a big family hoopla in their honor.
When Little Pea turned one, I decided to deck the house out with photos from her first year. I filled my very favorite wall gallery with my favorite images I'd captured that year and it was a wonderful way to personalize her party and to marvel at how far she'd come in such a short amount of time.
Our birthday wall gallery has become a favorite tradition since then. In the weeks leading up to the special day, I order new prints to add to my growing collection of favorites for my Change of Art frames. Because the frames have a pocket on the back, they store previous years' photos which makes it super easy to swap out and add to the display.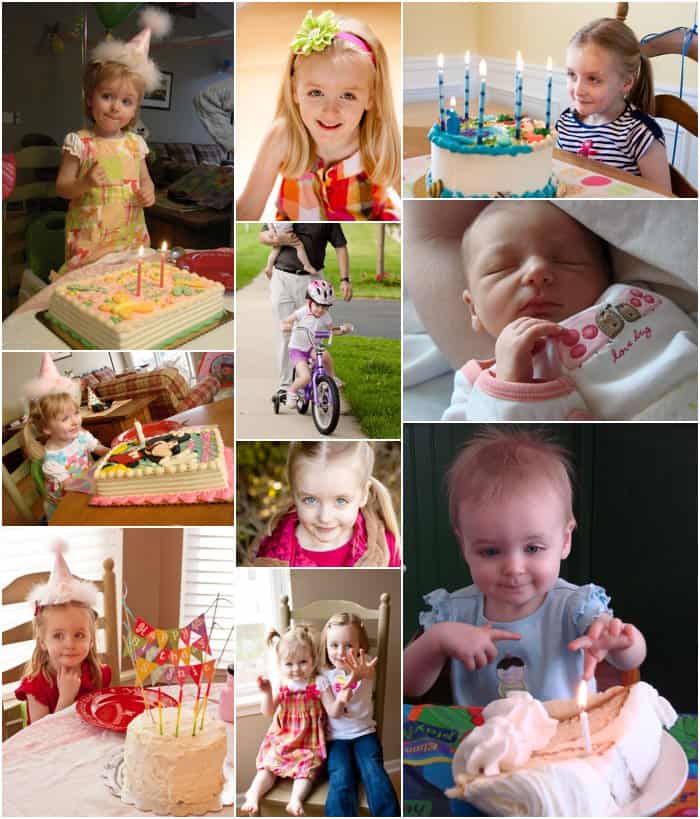 I love to mix in everyday snapshots with birthday party pictures from previous years. I love printing off these precious memories I've worked so hard to capture and having them out for us all to enjoy.
Now that the Peanut is turning 7 tomorrow, her wall gallery is filled with more than just first cake and crawling shots. I have first bike ride with daddy, a first grade first day of school shot, and a picture of the day she lost a front tooth all mixed in with those sweet infant shots. It is breathtaking to see this growing display and I love reminiscing as I plan for her party.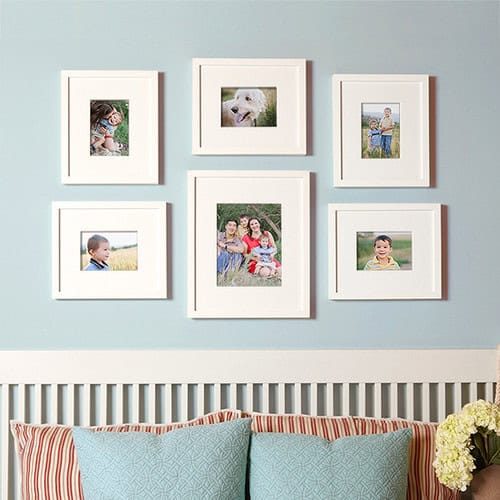 Because I love these frames so much, I am thrilled to be working with Change of Art to bring you today's exciting announcement:
Due to the positive feedback I received from readers after my last post about Change of Art, they have graciously agreed to give away one Starter wall gallery to one of my super lucky readers. (EDITED: Sorry, the giveaway has ended.)
The Starter kit comes in your choice of black, white, or brown frames and features 6 insanely easy to hang frames.
I love the white featured here but I personally own the black ones for my home. I love how classy they look on the walls.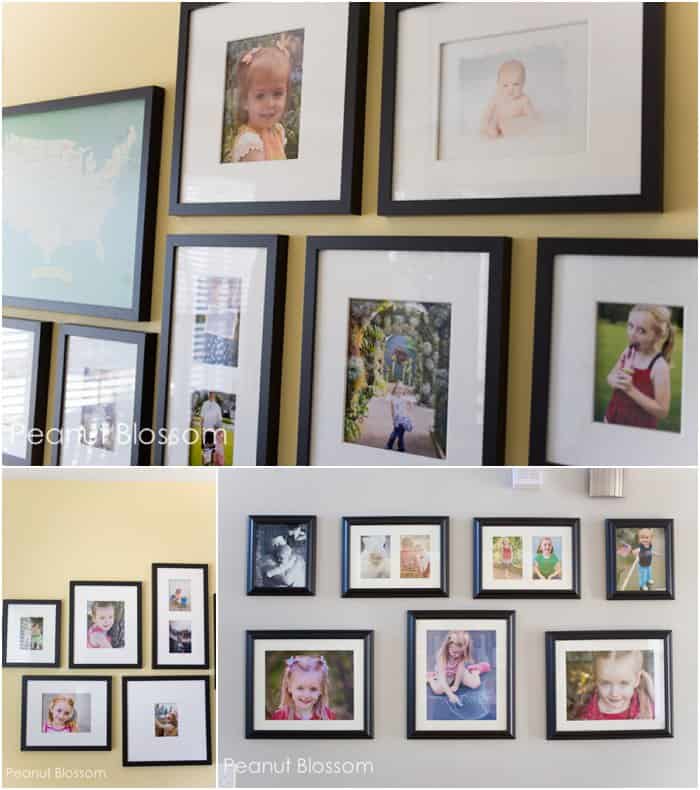 We keep our gallery right in the dining room as a conversation point over meals but how I would love to do a staircase gallery like one of these.  Which area of your home would you want to hang a gallery?