Capture your summer family photos from not just your summer vacation but also your everyday family moments while you're kids are home from school.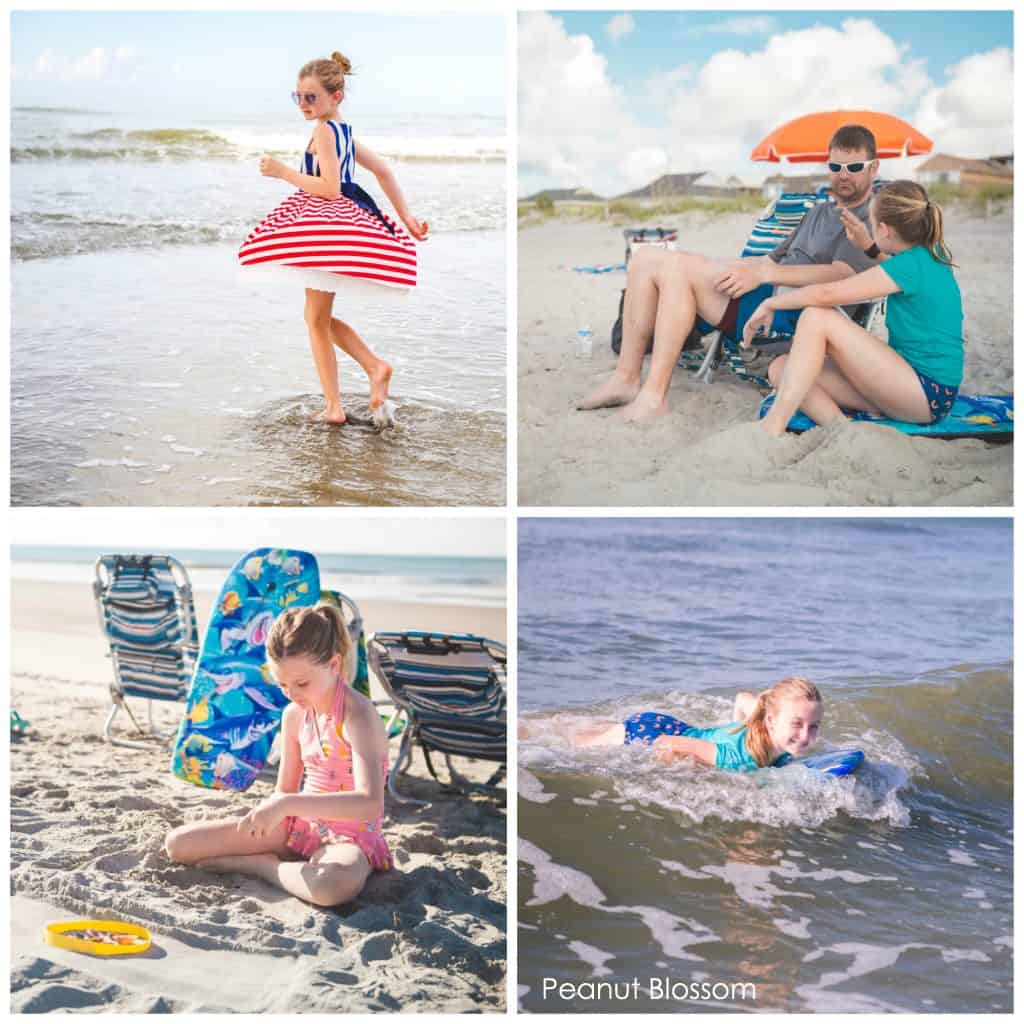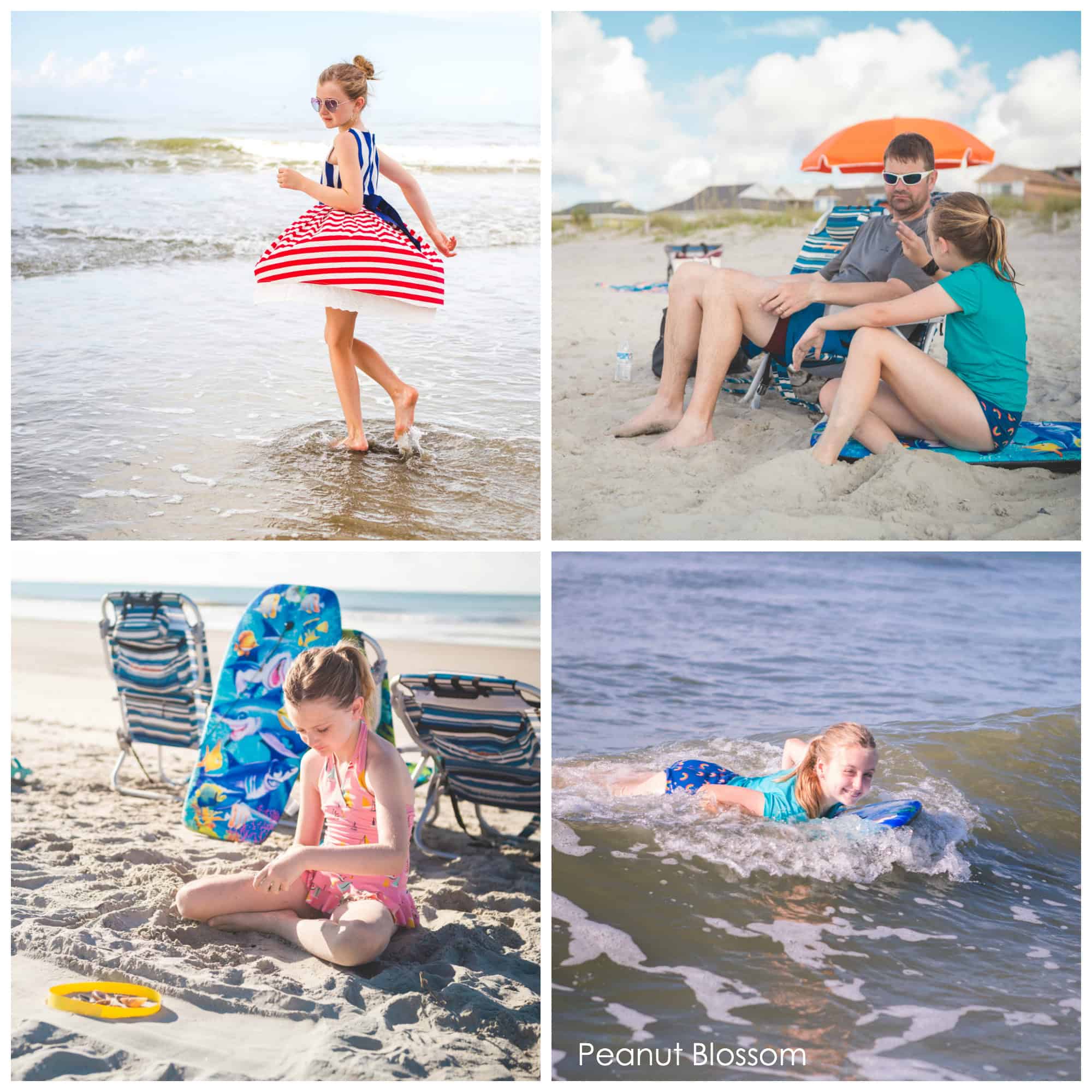 Do I see any Phineas and Ferb fans out there?
Their theme song is sung by every member of our family loud and proud every time we hear it:
"There are 104 days of summer vacation, then school comes along just to end it."
Last year I came up with a very last minute idea to take some inspiration from that catchy opening line and capture our family summer with a photo a day project.
I counted out how many days actually were in our summer vacation and found it fell sadly short of 104 so I tweaked the parameters to include Memorial Day through Labor Day instead.
The project was done partly on my phone, partly with my big girl camera. And sadly, I didn't actually complete it.
But I did capture dozens more photos of priceless everyday moments than I would have without this goal pushing me along.
Capture a Photo a Day
From family adventures to popsicles in the backyard to driveway chalk drawing to jumping in the pool, just think of all the fun memories to capture in the coming weeks!
Which moments do you want to remember?
The best part about the 100 Days of Summer photo challenge is that even if you don't make it all 100 days, you are absolutely certain to capture priceless photos you wouldn't have caught if your camera wasn't handy and on your mind.
100 Summer Family Photos to Capture
If you don't like one of the ideas? SKIP IT. This is a list of fun family photos to inspire you, not a rule book.
This project is YOURS.
These prompts are just to help you if you get in a total rut. They are one part image prompt, one part super fun summer bucket list.
Some of my photos are posed, some are candid. I totally mix things up.
Don't be shy about intentionally arranging a situation just for a picture, some of my all-time favorites came from intentional photo sessions complete with planned outfits on family trips.
The pictures are all for you to remember this special time with your family.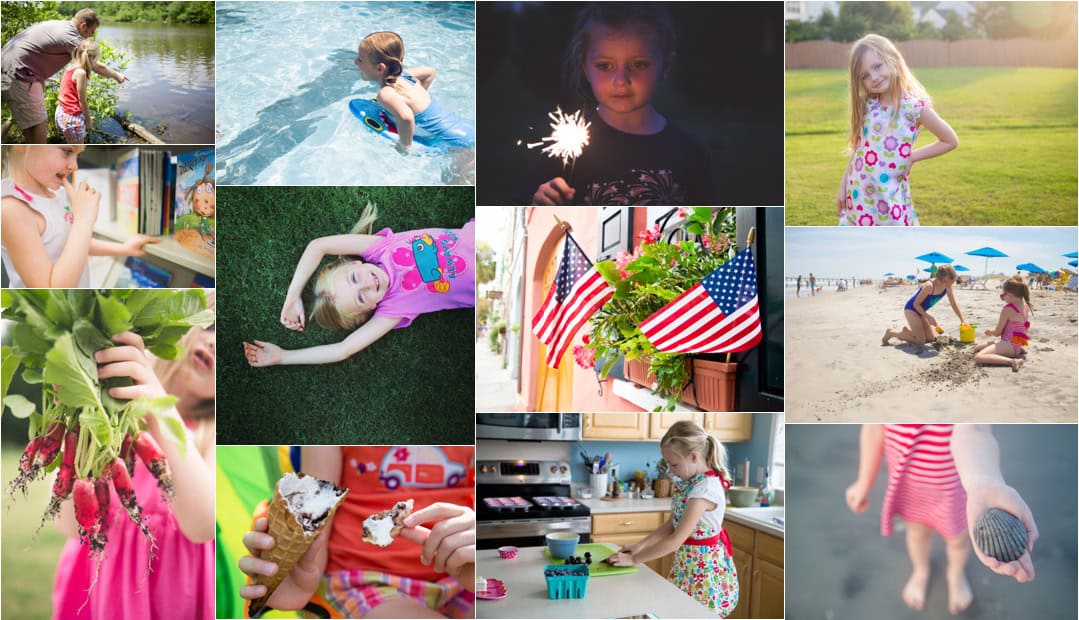 Coming off the bus (or arriving home) on the last day of school
Kids snuggled up in jammies being summertime lazy
Pooltime fun in swimsuits
Reading a book
Laying in the grass
Blowing bubbles
Running an errand
Trip to the library
Coloring or crafting time
Time capsule shot of their favorite toys
Eating a popsicle or ice cream cone
What's blooming in your yard?
Buckled into the car for a trip
The trunk of your car packed for a trip (or coming home!)
A landmark sign in your town or on a trip
Jumping into water
Helping in the kitchen
Holding a sparkler
A message written in the sand
Your partner relaxing
A selfie of you with the kids
Your partner working (in the yard, in the kitchen, doing a chore)
Your kids doing a chore
Your kids in their bed
A close up of a favorite article of clothing
Jumping BIG jumps with arms in the air
Riding a bike
Bouncing a ball
Writing a message in chalk (on driveway or chalkboard)
Close up of hands holding a found object from nature (shell, pinecone, leaf, flowers)
Eating a treat that is special to your area
Your view when you exercise
Pile of sandals by the door
Kids cuddled up for movie night
Close up of the snack or treat for movie night
Kids by movie poster at the movie theater
Hands holding the most favorite books read this summer
Pillow fort building
What does nap time look like? (Works for teens, too! Ha!)
Playing with friends
Running through a sprinkler
Flying a kite
Holding a basket of veggies from the farmer's market
Playing a video or computer game
A connection -- a hug, a wrestle, or a tug-o-war--between siblings
A goofy pose (Superman, strong-armed hero, crazy monster pose.)
Playing in the backyard
Doing a summersault or cartwheel
A snapshot of a typical summertime dinner
Posing outside of church or Sunday school
Summer camp drop-off
Summer camp pick-up
The backpack or swim bag that is packed for the day out
A snapshot of summer lunch
Holding a sparkler
A flying flag
Getting ready to watch fireworks
A picnic
Watching a parade
Jumping rope
Baking something
Time with grandparents or extended family
Snapshot of handwriting -- a postcard or journal entry
Your favorite furry friend
Swimsuits lined up to dry
Favorite pool toys
Catching up with doc/dentist appointments
Posing with summer accessories: sunglasses, sunhat, etc.
A chilly beverage
A selfie of how you relax when summer is getting long
Your favorite family tv show
School supply shopping
Before/after hair cuts
Modeling back to school clothes
Capture a local fountain
Visit your nearest "downtown" area
A local landmark
A local park
A lemonade stand
A sand castle
Twirling
Find a statue and everyone poses just like it
Something on the grill
Something you eat on a stick
Jumping in a puddle
One big drink, multiple long straws, kids sharing
Family game night
Your favorite coffee stop
Piles of laundry with summer clothes
How many cups are on your counter by the sink?
Kids eating breakfast
Dancing
Playing on their favorite screen (or your phone)
What do you do when they are in bed?
What's blooming in your yard now?
The big pile of books that everyone read over the summer
School orientation day
Playing on sports team or other extracurricular
Packing backpacks on the last day of summer
The first day of school
What to Do with the Photos
Once you have all these awesome photos, why not print a few for a photo album or use them in a photo slideshow?
Why You Should Do a Daily Photo Project Even if You Fail
The best post I've ever read about why you should start creative projects you suspect you will fail at completing was written by Courtney over at Click It Up a Notch.
She explains:
"Because, you're not failing. You still have images you would have never taken if not having challenged yourself to pick up your camera everyday.
There is something magical about those ordinary images you capture because you "had" to take a photo for the day. Whether is it the toys left on the floor because you forgot to take the photo until after the kids went to bed or maybe the sleepy photo of your little one sleeping because you know the only time you have to capture a photo was during nap time.
It doesn't matter how far you make it, you will be thankful for the images you take."
- Courtney Slazinik, Click It Up a Notch
You absolutely need to take a peek and read the whole piece:
"Why I'm starting a photography project I know I won't finish."
More Family Photo Challenges