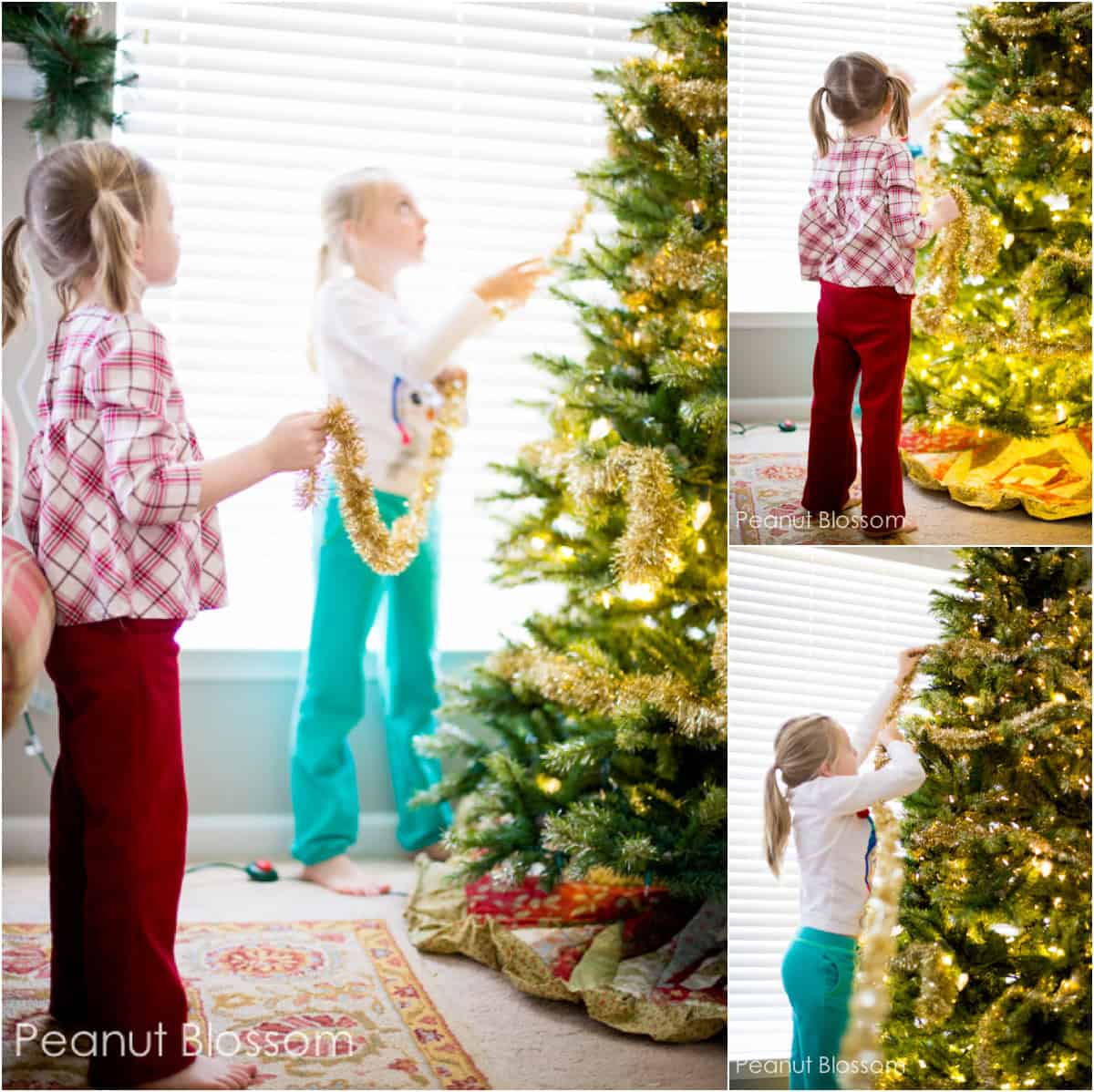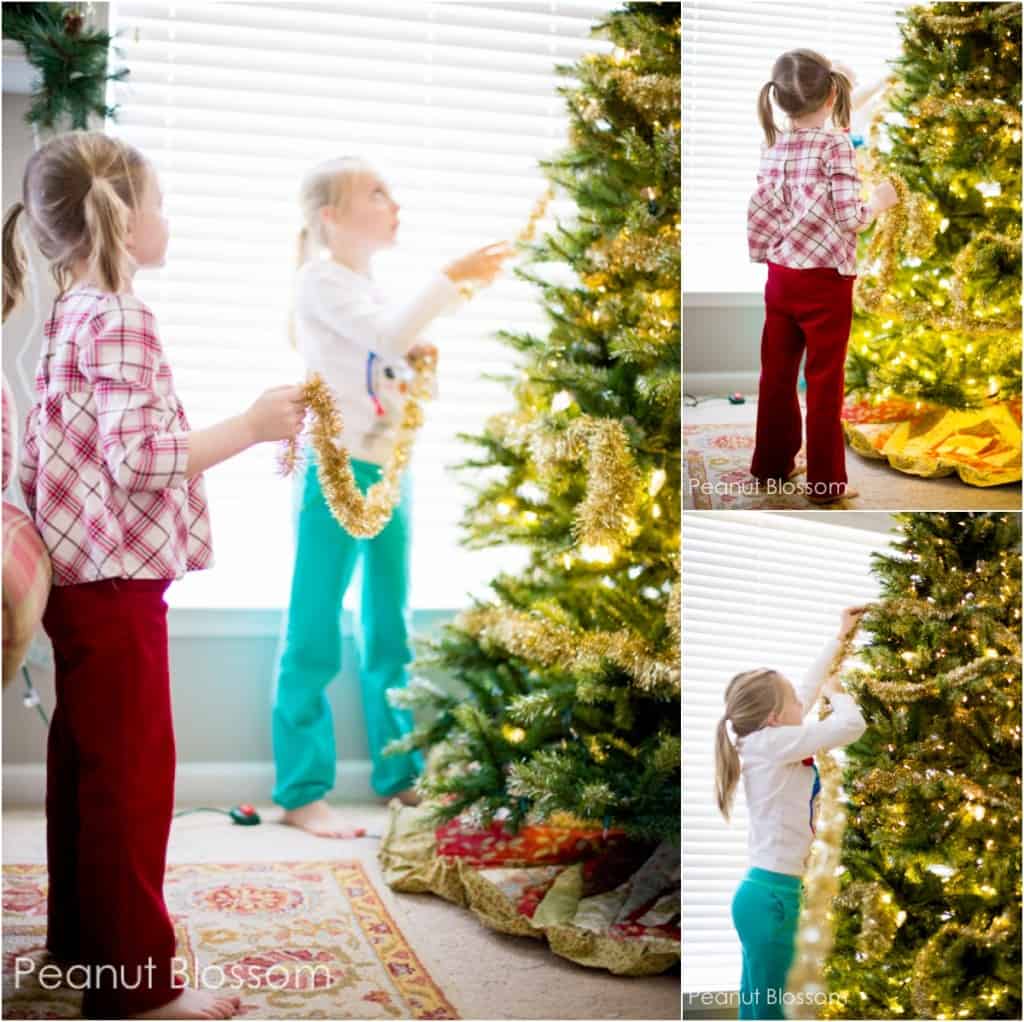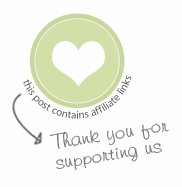 The day after Thanksgiving has been dedicated to decorating our home for Christmas every year since I was an itty bitty. It is one of those simple days filled with family memories and traditions but is still really low key. Since I decorated most of the house early this year, the only major task of the day was to put up the tree and decorate it.
We made a big event of it by turning on some Christmas music and taking things nice and slow. I made time to take more pictures than usual and learned some great new tricks to mix in with my old standbys.
I hope you'll find some inspiration for your own family photos below. I've included tips for both point & shoot and DSLR fans, there should be a little something for everyone!

P.S. If you have a minute to leave me a comment, I'd love to know what you find most helpful from this post so I know how to direct future posts on photography!
_____________________________________
Capturing Christmas: 6+ Tips for Tree Decorating Day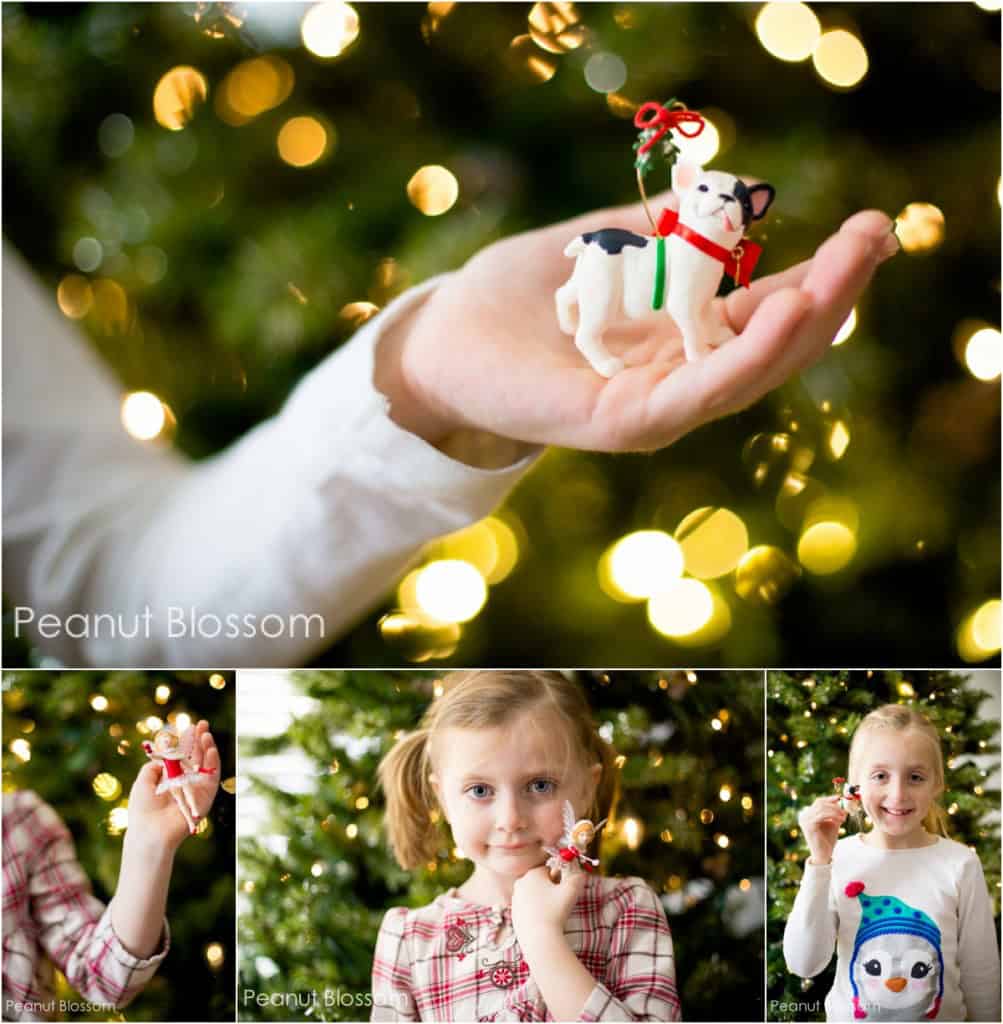 1. Capturing ornaments: This is one of my very favorite Christmas traditions, you can read more about it here. Because the ornaments are so meaningful to us, the new ones are always the first to be added to the tree and I try to capture a portrait of each girl with that year's ornament. Remember to capture both shots: the full one with their sweet faces and a second close up of the ornament itself in their little hand.
Point & Shoot Tip: If your camera has a macro setting, turn it on for the close-up shot. It will help with the focus on the tiny details.
DSLR Tip: I used my 50mm f/1.4 lens with my aperture set to f/1.8 for these shots. This is a perfect opportunity for capturing some twinkle bokeh! (If the f/1.4 is out of your budget range, be sure to check out the 50mm f/1.8 which would do the same!)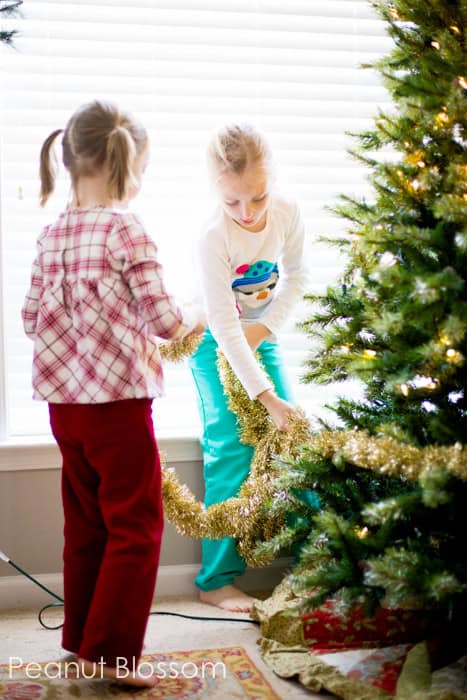 2. Give them a job: I am a Type A Holiday Decorator. Our tree gets decorated in a very specific way. I get prickles just thinking about it being done "wrong." This does not make for fun photos. This year I took a deep breath and gave the girls free rein for decorating. We started with the garland and I had the most fun capturing this!
I assigned them the task and set them free. Their methods were hysterical but I love the sweet shots of their teamwork. (And yes, I may have readjusted the garland when they weren't looking before we moved onto the next step. . . )
Point and Shoot Tip: Be sure you are attempting this in the middle of the day when your room has enough light so you can keep your flash turned OFF. Sit far enough back to capture the kids at work--it gives them sense of ownership and you'll get better action.
DSLR Tip: Keep your shutter speed fast enough here even if it means losing some of your aperture. I regretted some of the blur I got when they started jumping!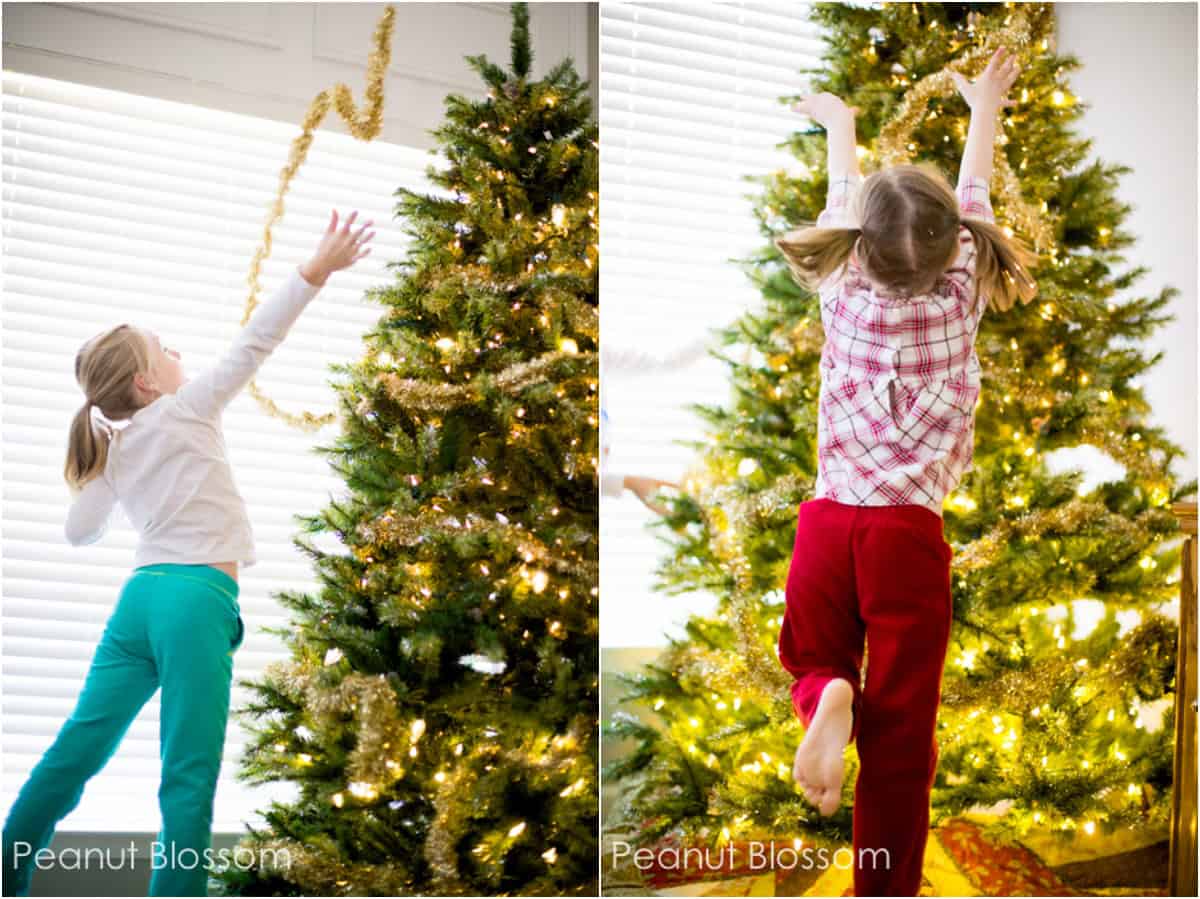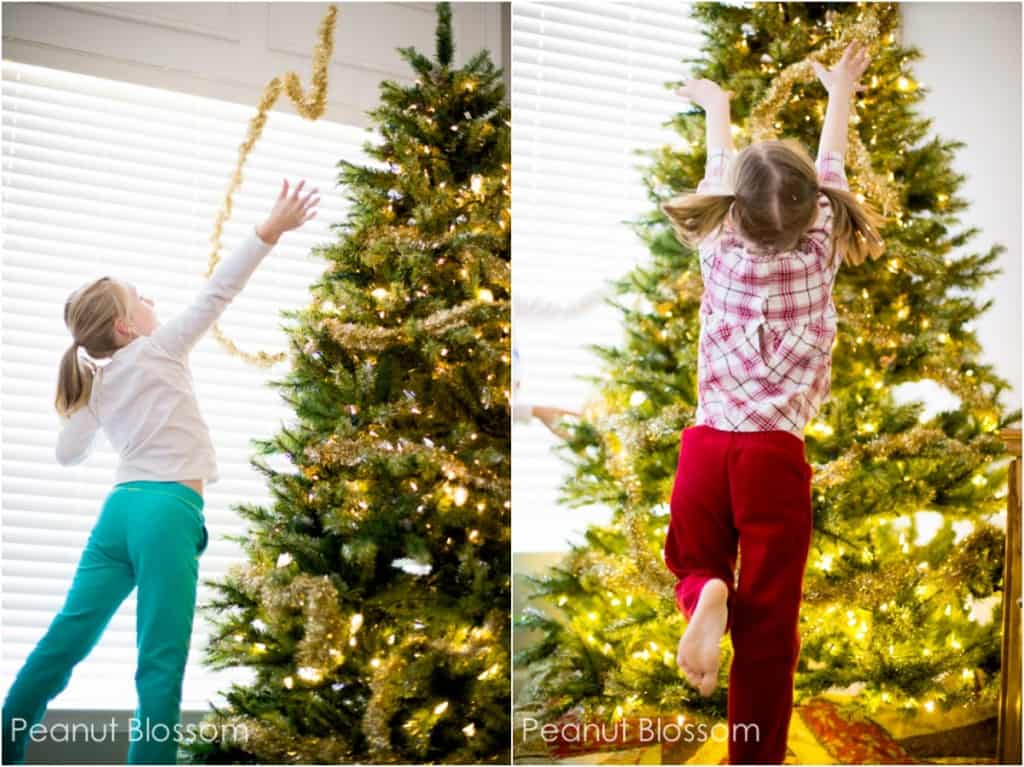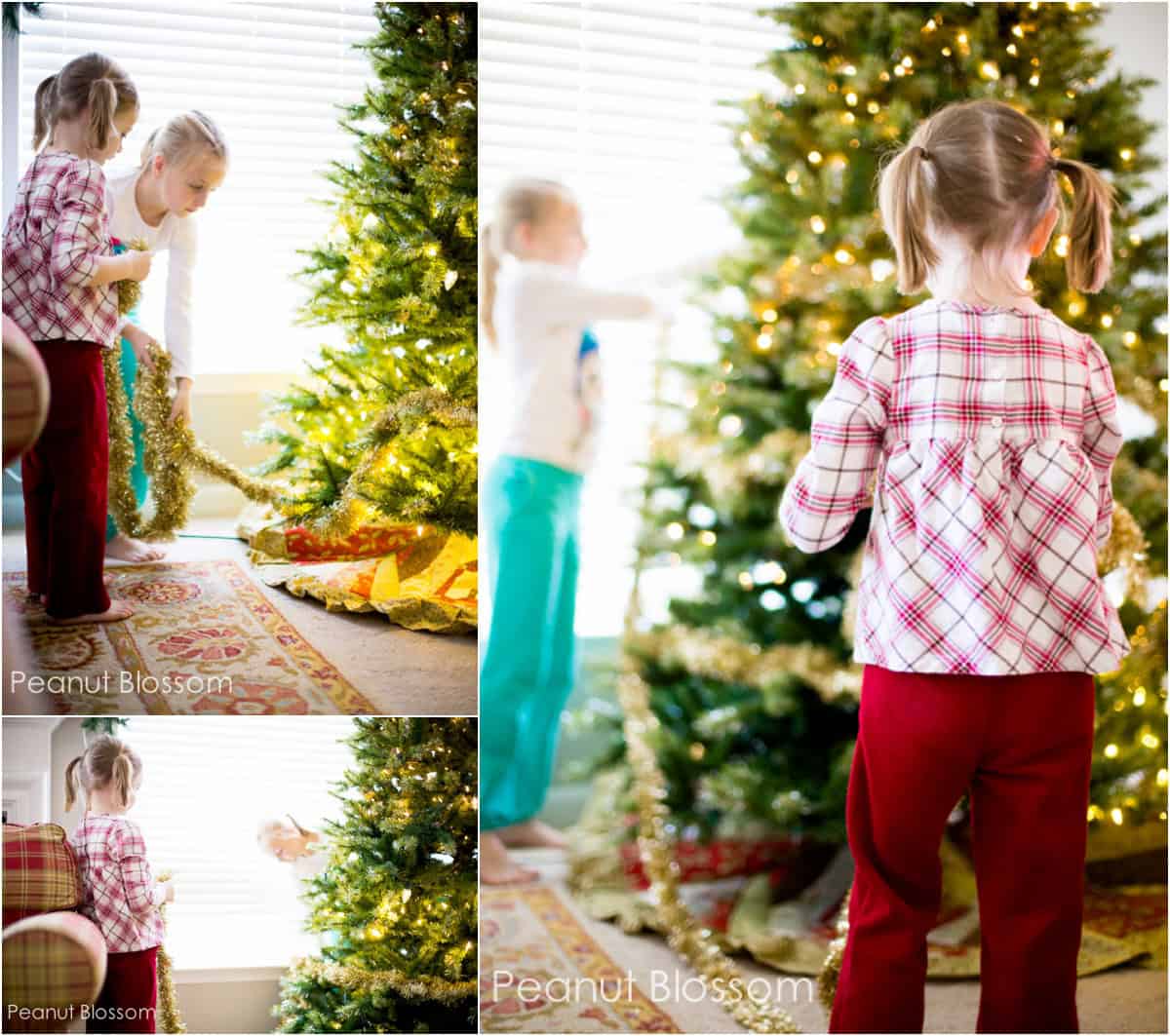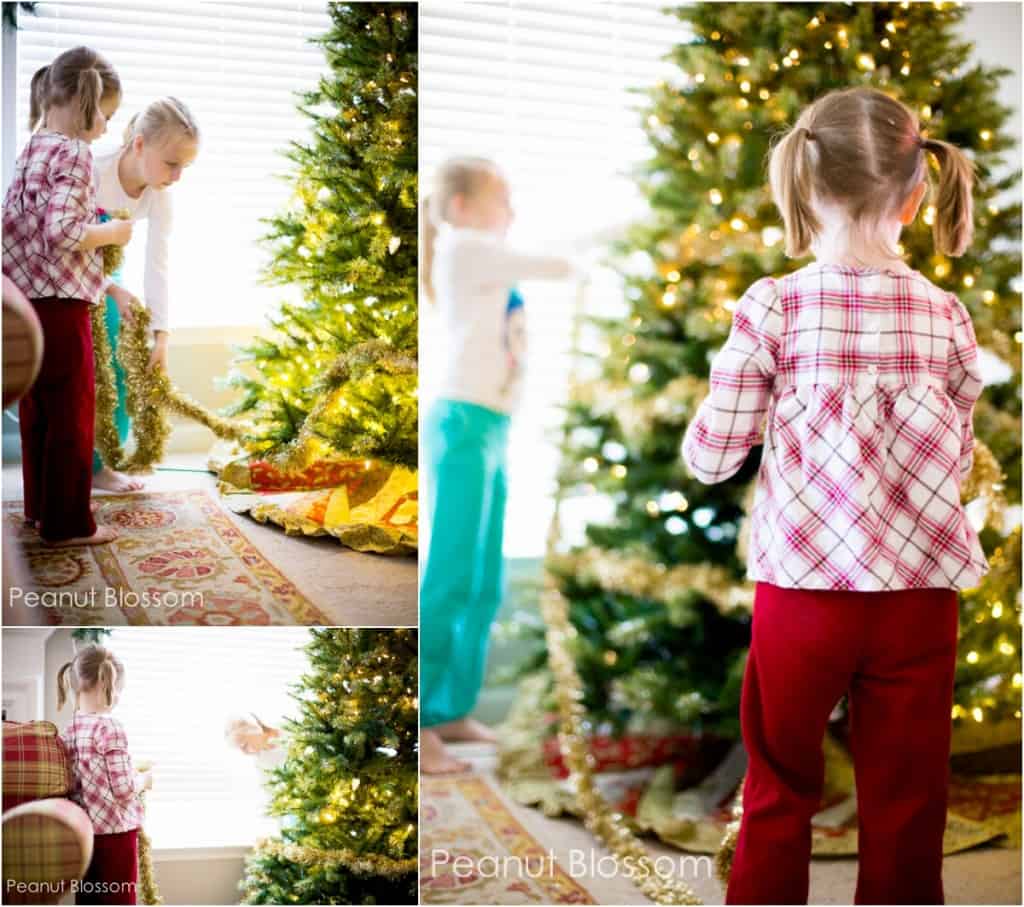 3. Invent silly traditions: These are the kind of things your kids will do with their kids someday. There's a classic photo of my sister and I at roughly ages 2 and 8 with garland wrapped around our heads like hats. We jokingly recreated the image when we were in our 20s and still laugh about it. I knew this was something I wanted to do with the girls and now it has taken on a life of it's own.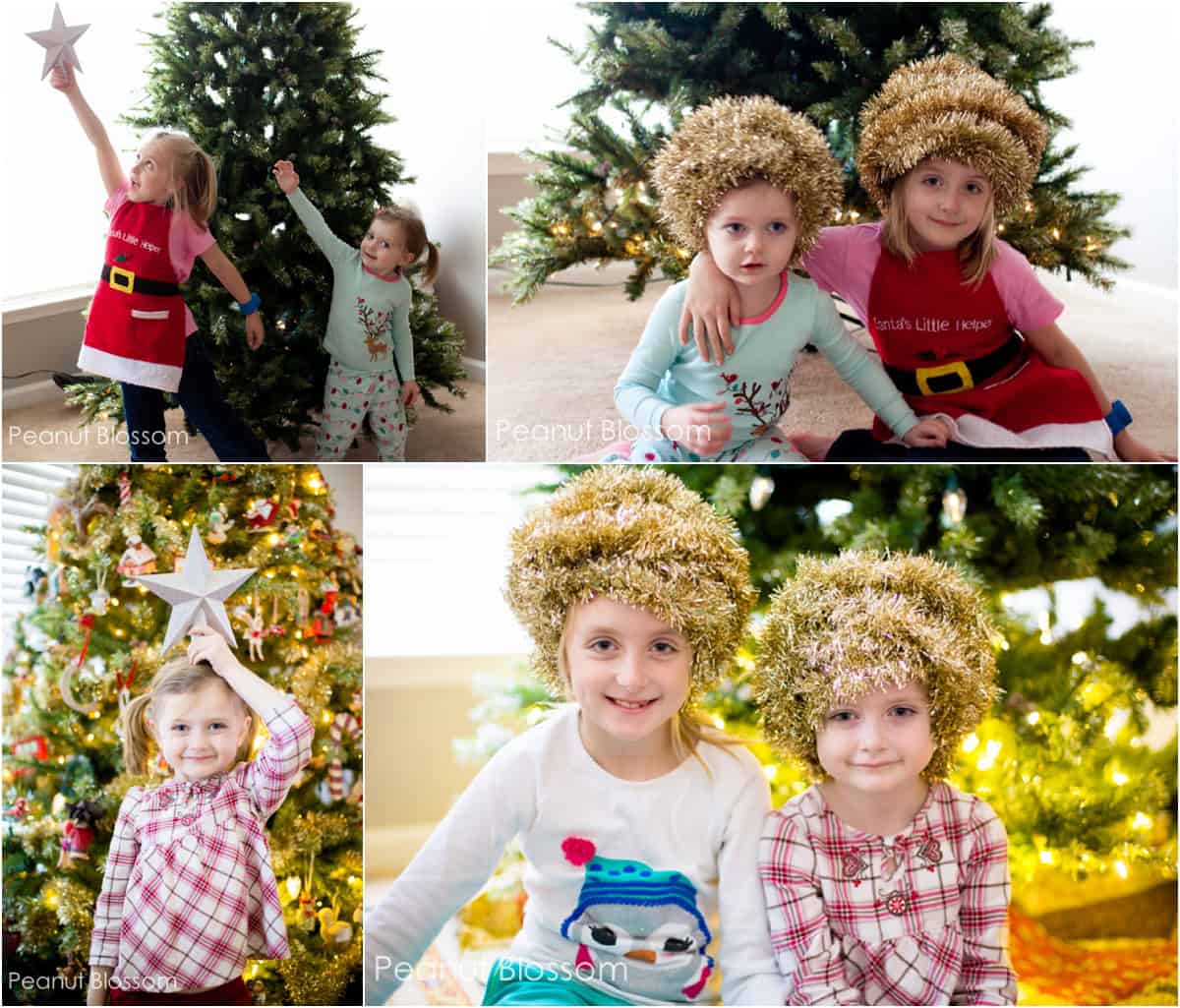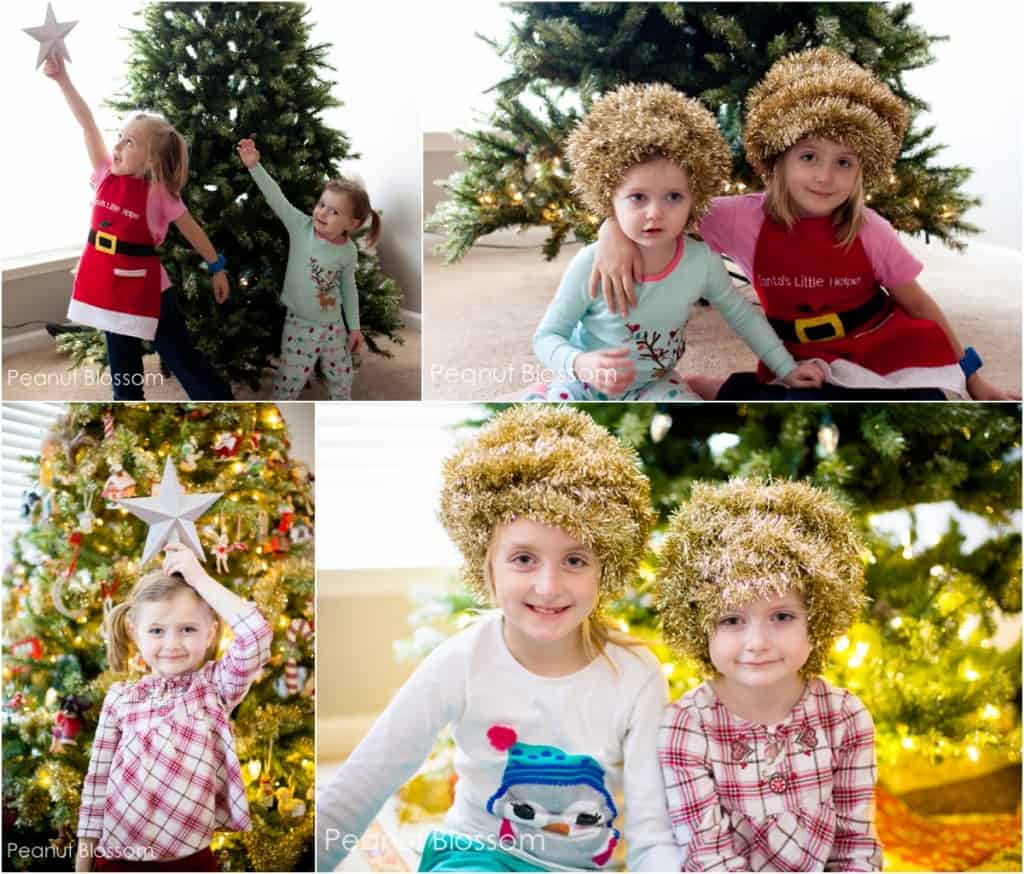 With my girls, we also get playful with the star before it goes up on top of the tree. I have pictures of each of them at age 4 with them holding it above their heads like THEY are the tree. There's usually some silly pose done with the star before daddy puts it in place.
Point and Shoot Tip: Fill your frame with your subject as much as possible. Put your kids in front of the tree and see if you can get close enough that the pine touches all the edges of the image.
DSLR Tip: Turn the lights on the tree to warm up the image but be sure to expose your shot from your children's faces. The tree is a large dark object, even with the lights and can throw your exposure off.
Curious about the gear I used to capture these images? You can peek in my bag here: