Throwing a Beatles themed birthday party for your teen or super fan? These great Beatles gifts ideas and party supplies will help you throw together an amazing event in a pinch.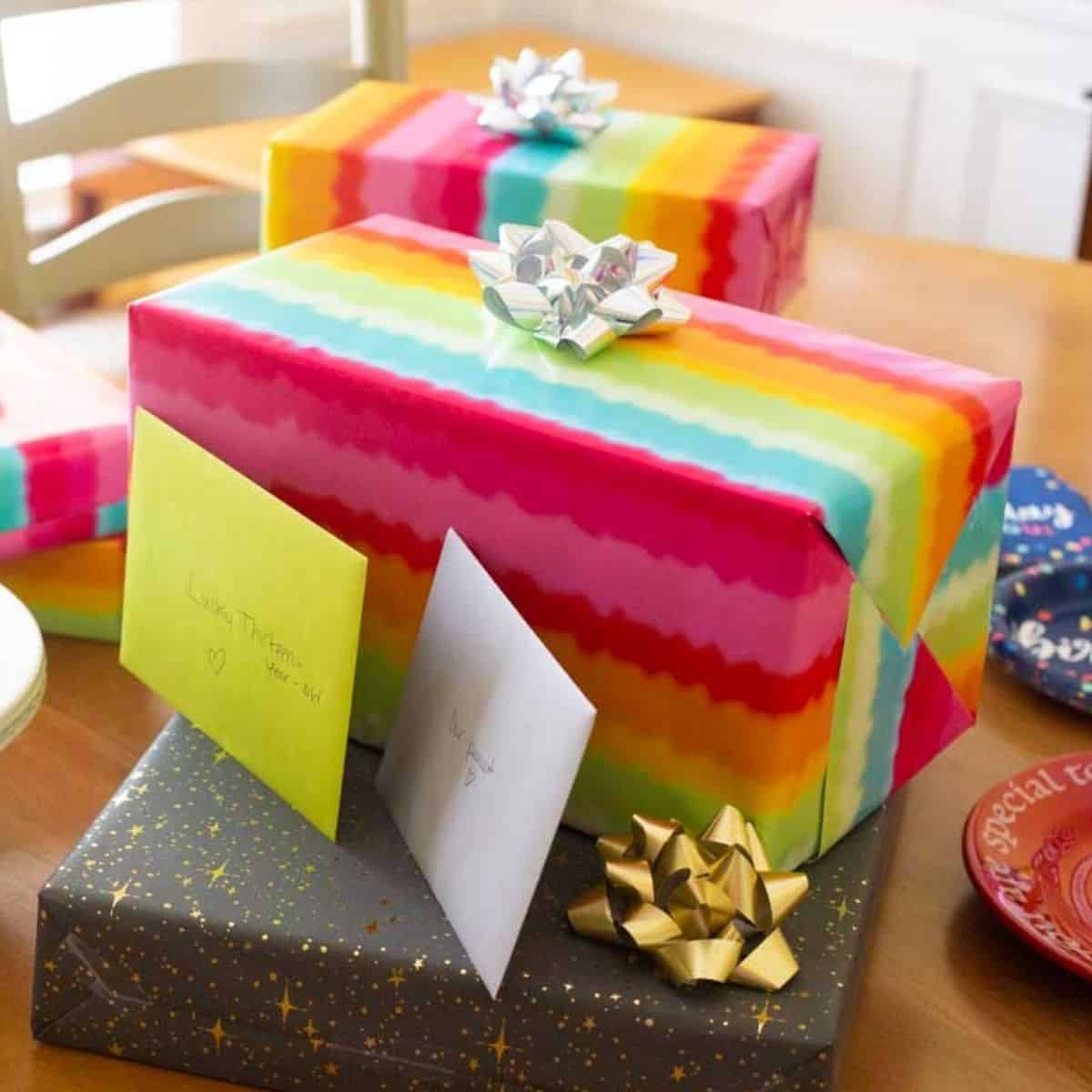 We have the coolest thirteen-year-old ever. My sweet Peanut turned the corner into her teenage years during the crazy 2020 quarantine.
Her special day fell right at the start of the world shutting down. I was desperate to make sure that her birthday felt special and memorable for happy reasons, so I went out of my way to make our family celebration feel just as party-like as possible.
Even though she's getting older, she always looks forward to requesting a birthday party theme and I love doing what I can to make it happen.
This year's request: A Beatles party.
Yep, coolest teenager ever. She is currently obsessed with John, Paul, George, and Ringo. She listens to her Beatles playlist all the time and has had so much fun learning all the lyrics to sing along.
I had a blast adding touches of groovy Beatles magic to her birthday. Here are a few easy things you can do for your Beatles fan for their next special day!
Jump to:
Fun Beatles Gift Ideas
In addition to the few items on her wish list, I wanted to include a few Beatles gifts as a special surprise.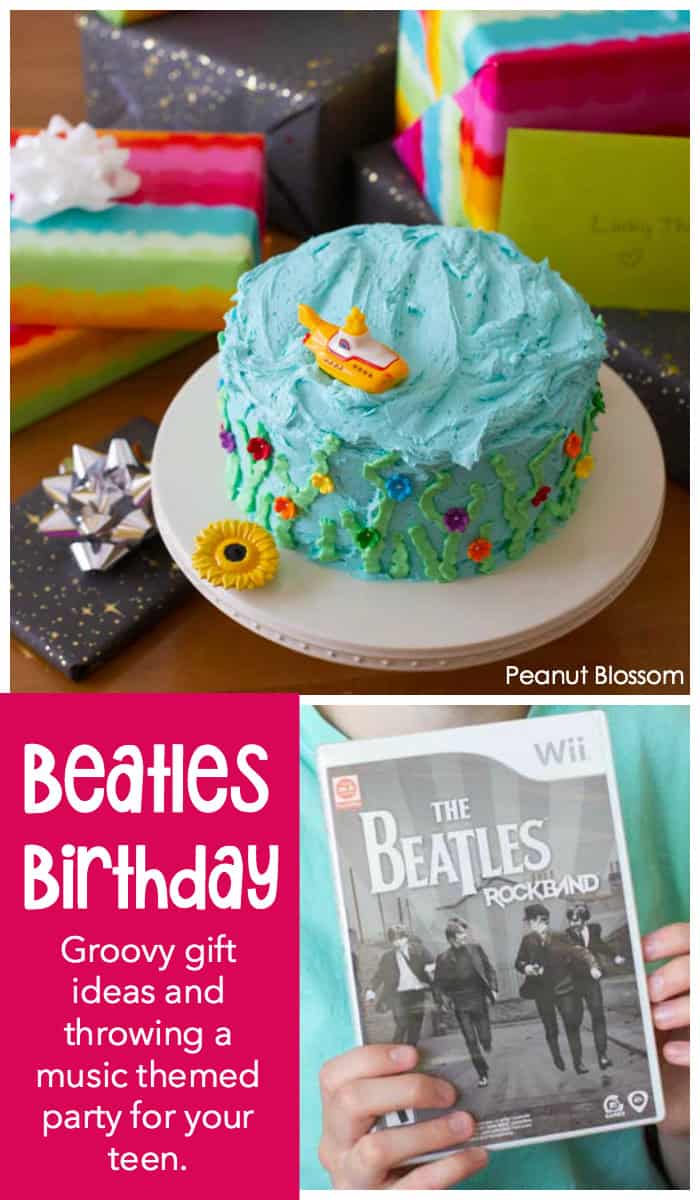 Beatles Rock Band for Wii:
This was a HUGE hit. She didn't even know it existed, so it was such a fun surprise. I got the Wii game and a guitar controller. The kids have loved playing with it the last several weeks.
Visualizing the Beatles Graphic Book:
This is a gorgeous and brilliantly written graphic design book that covers the entire history of the Beatles. You can read more about it here.
Beatles Yellow Submarine LEGO set:
This was out of our budget but would make an amazing gift for an adult Beatles fan. Check out the Beatles LEGO set here. Instead, I just added this yellow submarine to the top of her birthday cake as a special keepsake.
Easy Beatles Party Ideas
Adding fun Beatles details to your party is easier than you think. Here are the items I found in very short notice.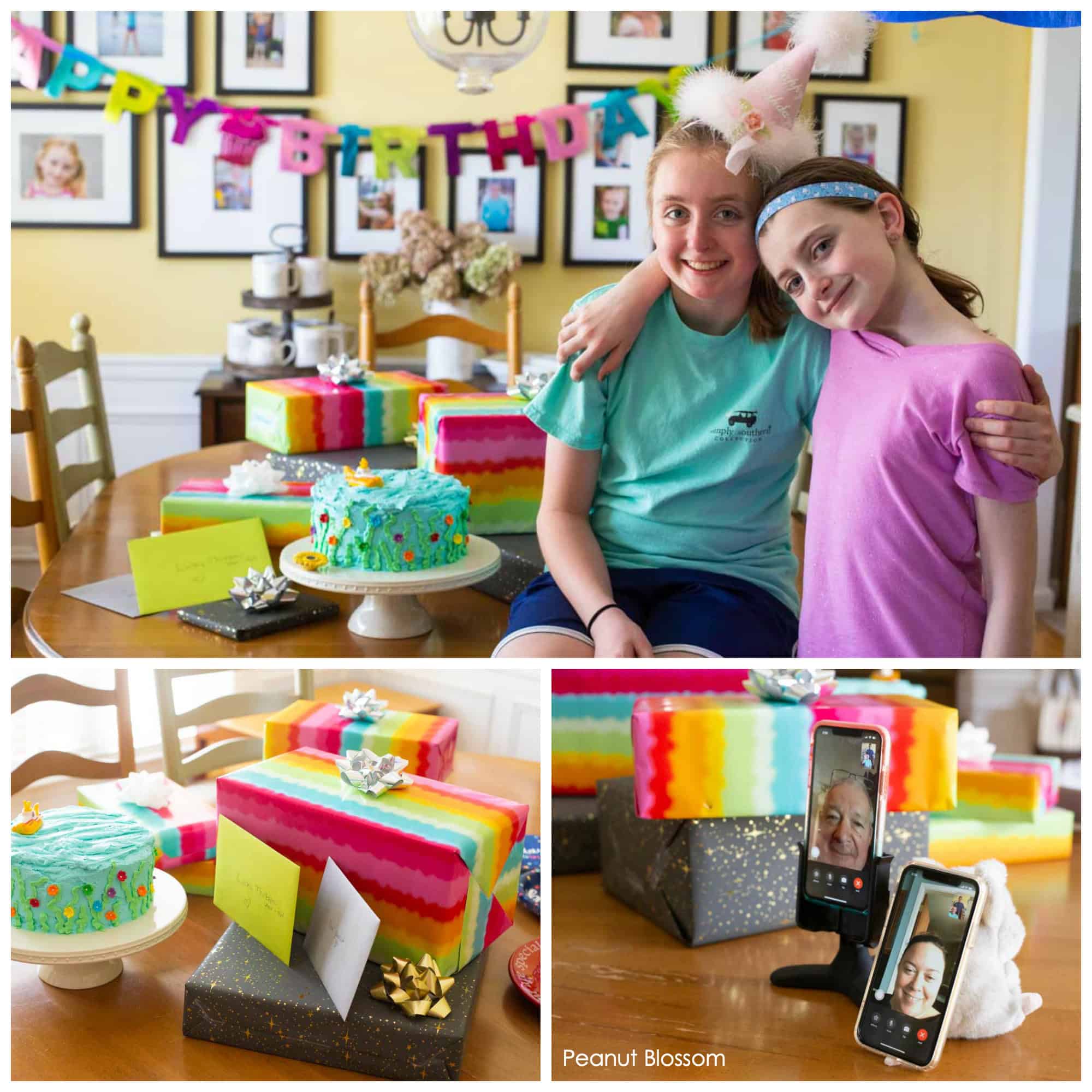 Since our birthday party had to be small due to the quarantine, we used our cell phones to Facetime family during the gift opening and cake. We just propped them up on the table with full view of the birthday girl. It was the next best thing to having them right at our party!
Beatles themed birthday party supplies
Groovy Beatles wrapping paper:
I bought a tie-die looking rainbow paper and a dark grey with silver metallic stars that I told her was "Lucy in the Sky with Diamonds" paper. I topped each gift with a simple silver or white sparkly bow.
Beatles streamers:
We hung her favorite colors of crepe paper around the dining room. I figured that everything about the Beatles screams bright, happy colors.
Tie dye party plates:
Keep with the retro 60s vibe and serve up the birthday meal and cake on tie dye plates with matching napkins. Get this set here.
The Best Beatles Birthday Cake Ever
We had SO much fun making her birthday cake this year.
I wrote an entire post with everything you need to recreate it:
Be sure to top it with extra-tall candles so you can sing and take plenty of pictures before the candles burn down! We loved this sparkly set.
More Fun Gift Ideas for Fans