Need some Harry Potter gift ideas for teens or older fans on your wish list?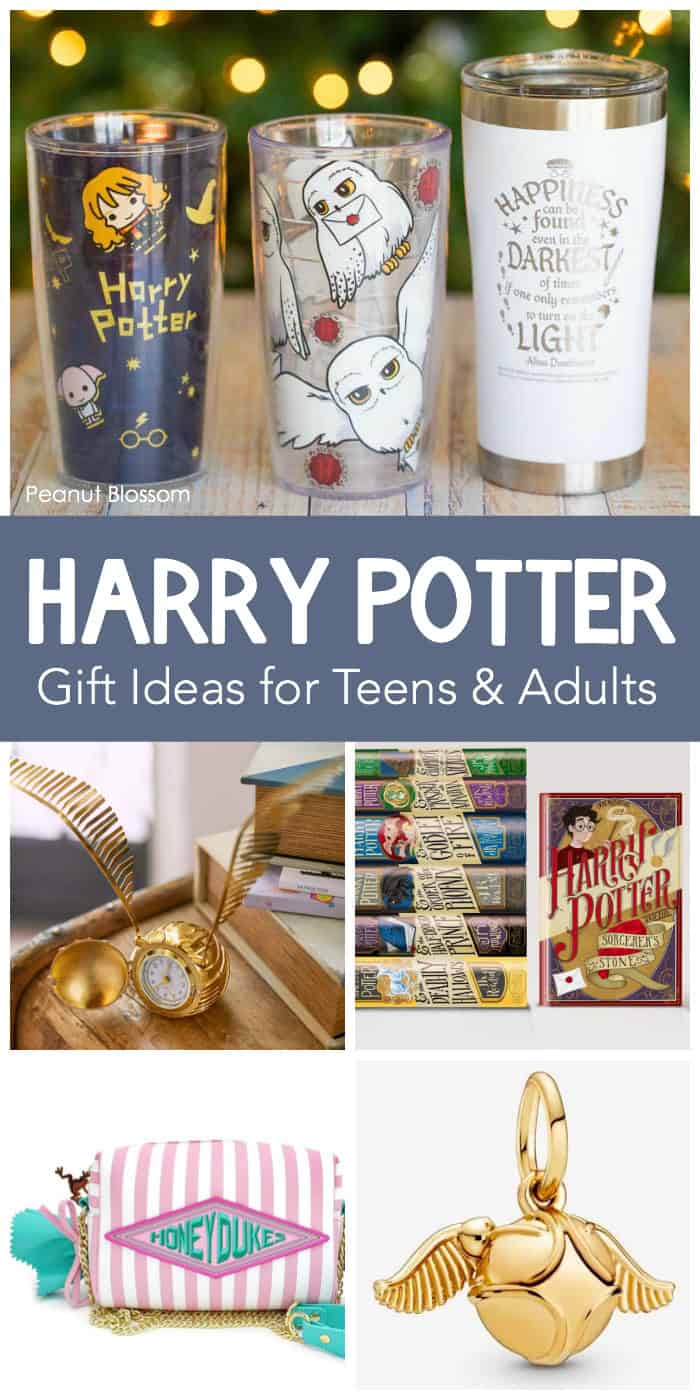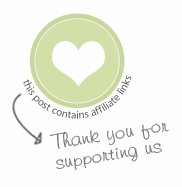 Our family has been working through books 4 - 6 of the Harry Potter series this year. We've had so much fun sharing them with the kids and enjoying an epic movie party as we finish each book.
This experience has renewed my own love of these magical books. Reading them now as a parent instead of a young adult closer to Harry's age, I find myself connecting with the older characters in a whole new way.
It's no wonder there are so many awesome Harry Potter gift ideas popping up all over the internet. A new generation of kids meets Harry & Co. each year but now the first generation of Potterheads are rereading them with their kids for the first time.
Chances are, you've got a big kid, tween or teen, or maybe even an adult Harry Potter lover on your gift list this year.
I love that there are so many clever gift ideas for older Harry Potter fans available now. Teens and adults adore Harry Potter but don't need a pile of toys to celebrate their fandom. These practical but fun Harry Potter-inspired gifts are just perfect for older Potter fans.

15 Harry Potter gift ideas for a magical holiday
Capture the magic and whimsy of a Hogwarts Christmas and delight your Harry Potter fan with these amazing gift ideas.
You're sure to find the just-right gift for older kids, teens and tweens, or adult Harry Potter lovers here.
"Happiness can be found even in the darkest of times if one only remembers to turn on the light." - Albus Dumbledore
Could there be a more-perfect coffee cup for this crazy year? This gorgeously simple insulated tumbler features a lovely silver-on-white design that is perfect for any Harry Potter fan.
This adorable strategy game from Funko POP! features a starter set of Harry Potter characters including Harry, Hermione, Voldemort, and Bellatrix Lestrange.
You can add on sets with Ron and Malfoy or the brand-new foursome featuring Dumbledore, Snape, Hagrid, and Prof. Umbridge.
The game is for older players, ages 10+.
We've long believed that the Illustrated Harry Potter books are the perfect editions for read-aloud time with kids. But, even grown-up Harry Potter fans will love the gorgeous illustrations featured throughout the series. Each one is more beautiful than the last.
For a full peek inside, you can read our review of the first in the illustrated Harry Potter series here.
Be sure to also look for the illustrated copies of Fantastic Beasts and Where to Find Them along with Quidditch Through The Ages.
The original Harry Potter books are classics that belong on any home library shelf. But, for fans of the supporting cast in the books, these beautiful dust jackets are a wonderful surprise. Each one features a different character from the series on the cover, including Hermione, Ron, Dobby, and more.
Wrap the dust jackets around your copies of books and display them proudly on your shelf.
Photo Credit: www.alexandani.com
For the busy mom who says all she wants is more time in the day, this breathtaking version of Hermione's Time Turner necklace is the perfect solution. Hmmm. Santa are you listening??
This would make a fun and whimsical gift for the busy student on your list, too.
This shiny golden snitch charm is perfect for dangling on a chain around her neck or on a simple bracelet as a reminder for chasing after your goals and keeping your eye on the prize!
Charm bracelets are a classic gift because they can be built over time. Start her off with the bracelet and a charm for Christmas and you can add on just one more charm at a time for birthdays and other special occasions.
One part gilded decor, one part useful piggy bank! Who wouldn't want their very own Hedwig resting on their shelf? Turn their bedroom into an owlrey.
Finally, a Hogwarts robe you can actually use! Put away that Halloween costume, and don this luxurious house robe. All four Hogwarts houses have their own version, but you know you want the Gryffindor one. . .
Don't miss the train, keep your ticket to the Hogwarts Express right at your desk with this lovely desk pad.
This elegant golden snitch clock is the perfect bedside stand accessory. The wings are easily positioned to fit your space just so.
Photo Credit: www.alexandani.com
This beautiful flying key necklace is the perfect wink and nod piece of jewelry for a Harry Potter fan that prefers a bit of subtlety.
Photo Credit: www.loungefly.com
Most Harry Potter items feature a darker color palette. How fun is this bubblegum pink Honeydukes Candy Wrapper bag?? For the lighthearted Harry Potter fan that wants something a little sweet, tuck a chocolate frog inside for a special surprise!
Photo Credit: www.loungefly.com
I Solemnly Swear I Am Up To No Good. Whether they're tucking in pens & pencils or a small makeup stash, their mishief is managed with this sweet little pouch.