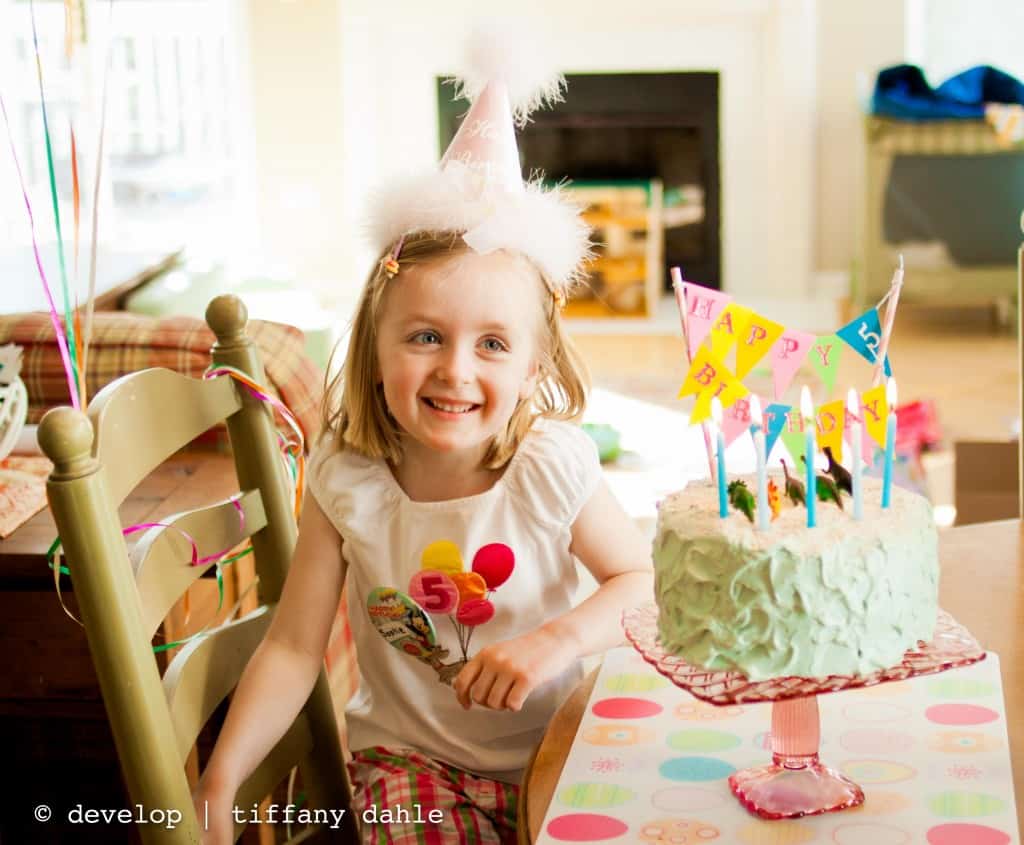 My little girl is 5 years old. She is finally old enough that she remembers every last piece of our birthday traditions: how we decorate, the need for flowers, the appropriate balloons, our red plate. She made sure we were on track for every element of her special day right down to her cake.
Her very favorite color is blue. Blue. Blue. Blue. And yet, she wanted a strawberry cake. So we decided on a pink and aqua party + dinosaurs. Typical 5 year old fashion, right? A little of this, a little of that. All that matters is she loved it.
I looked high and low for the right kind of recipe for her cake and finally found the perfect pink cake. I decided to double batch it and pair it with our favorite Vanilla Swiss Meringue Buttercream from last year. Though the photos don't show it well, the frosting was tinted aqua as dark as I could make it without spoiling the fluffiness.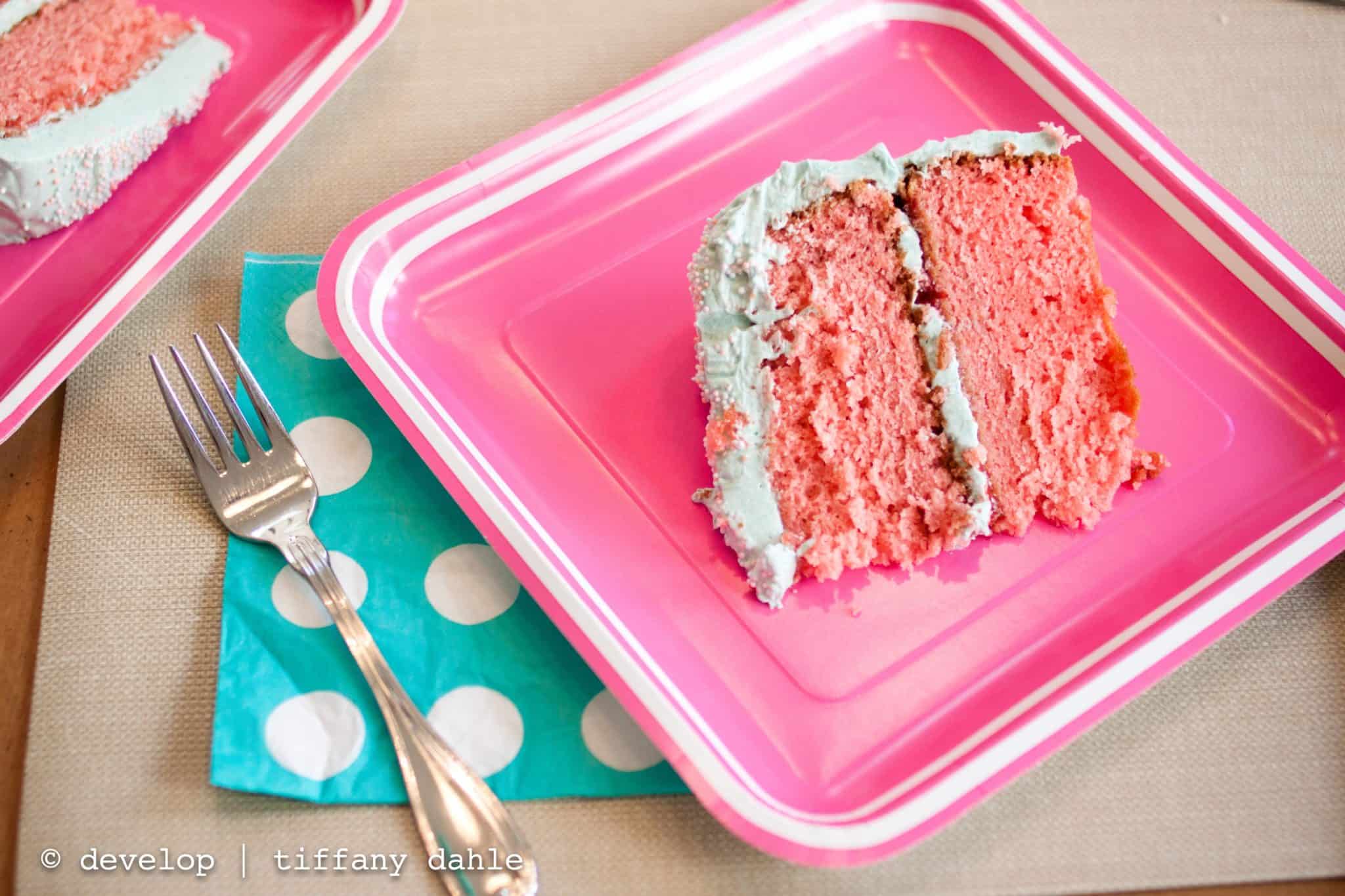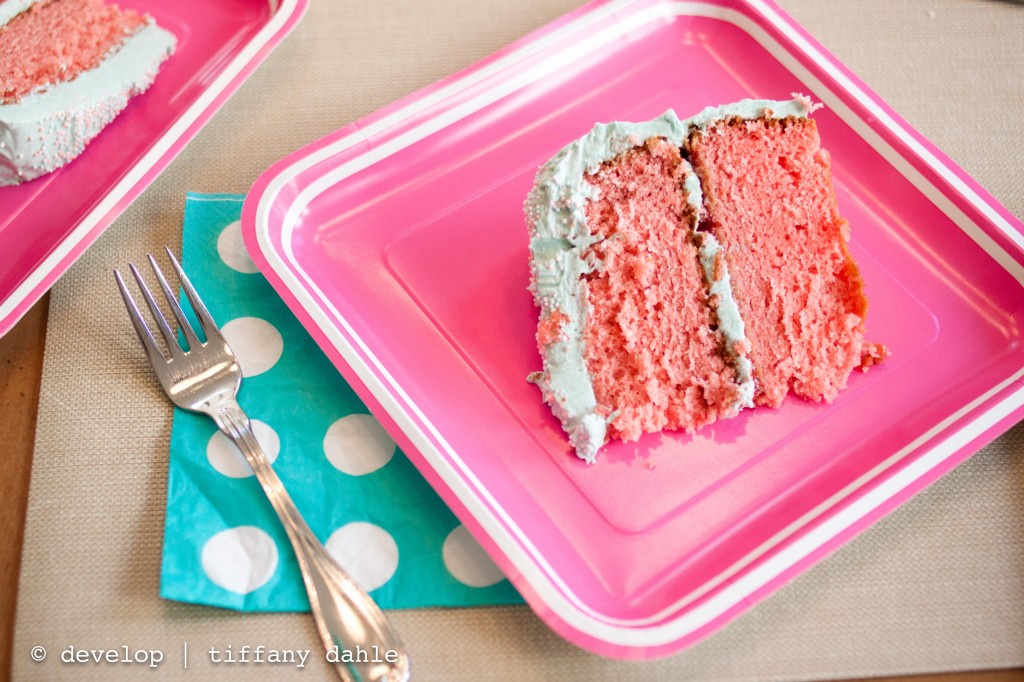 I used the last jar of our homemade strawberry freezer jam inbetween the layers. The cake is dense, very strawberry-ish, and the frosting is light and airy and just the right amount of sweet. We decided to serve it with Neapolitan ice cream and the Peanut thought that was just incredible: "Three Flavors in One?!"
If you're looking for a strawberry cake with vibrant color, look no further. The gelatin in the recipe is what really turns it vivid pink. It really was pretty in person and a huge hit with the party goers.
Strawberry Birthday Cake