Kids will love this super easy slow cooker acorn squash recipe with apples, cranberries, butter, and brown sugar. It's the perfect easy Thanksgiving side dish.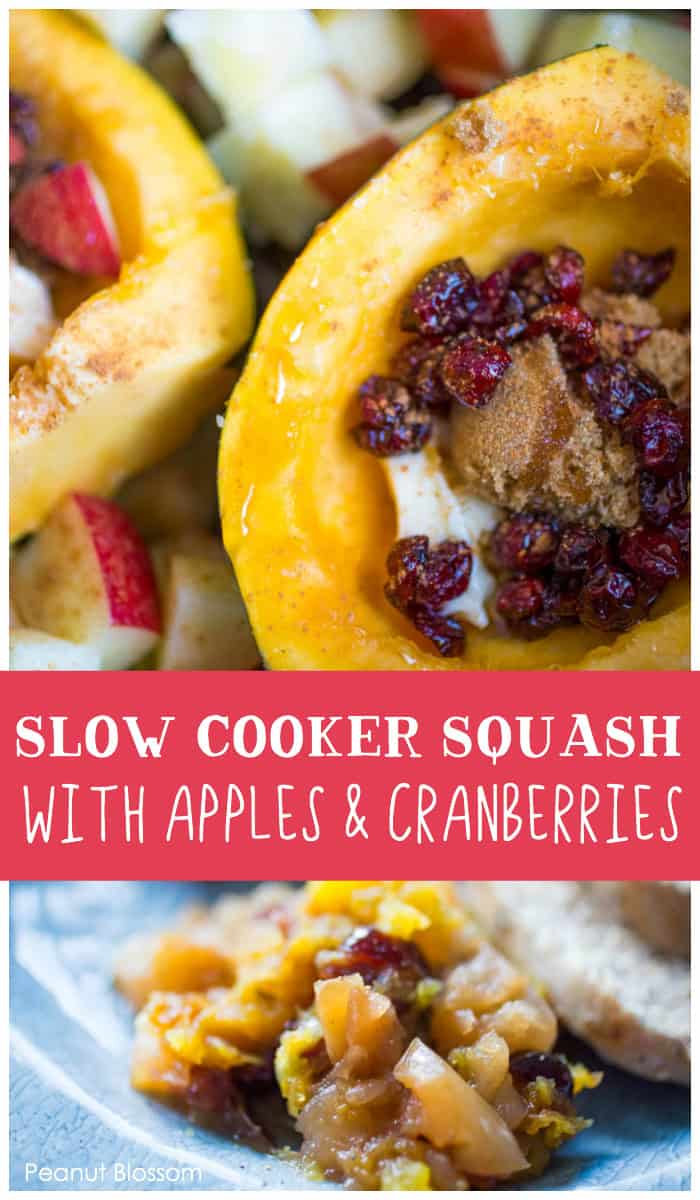 I never do well with traditional meat & potatoes type dinners because I am always fumbling with what can be cooked together for the right amount of time and temperature. I am always stressed when picking side dishes to go with something simple like pork tenderloin.
Last fall, I started to experiment with using my slow cooker for side dishes instead. I LOVE how easy it is to pop something like sweet potatoes into the slow cooker so I don't have to worry about them later.
We sampled slow cooker acorn squash with apples and for the very first time in his adult life, my husband was not only willing to eat it but requested seconds. This was our favorite veggie side dish last fall so I couldn't wait to bring it out again this year.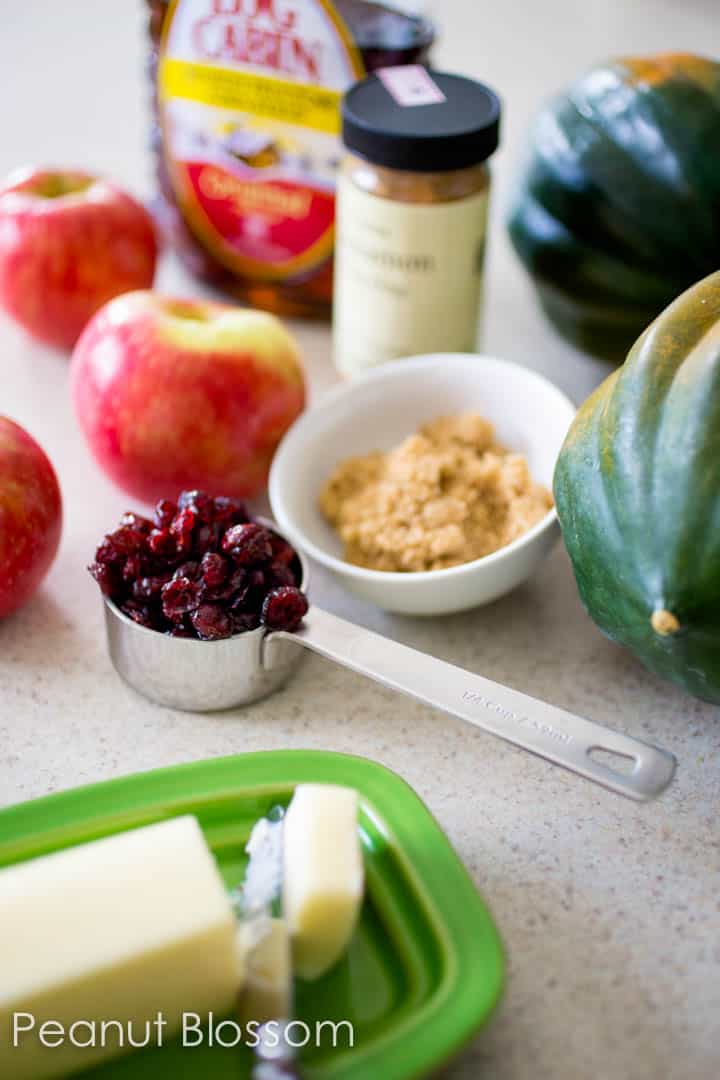 What toppings can I add to a slowcooker acorn squash recipe?
The ingredients are really simple. You can mix and match the toppings to your taste. I would love to add chopped toasted pecans but my kids might revolt.
I used honeycrisp apples this time, but we also love the tart Granny Smiths in this dish, too. You can use whatever apples you have on hand or can find at the grocery store but I think this is a perfect way to use up apples you got from an apple-picking expedition with the kids.
RELATED: Our favorite place to go apple picking in North Carolina.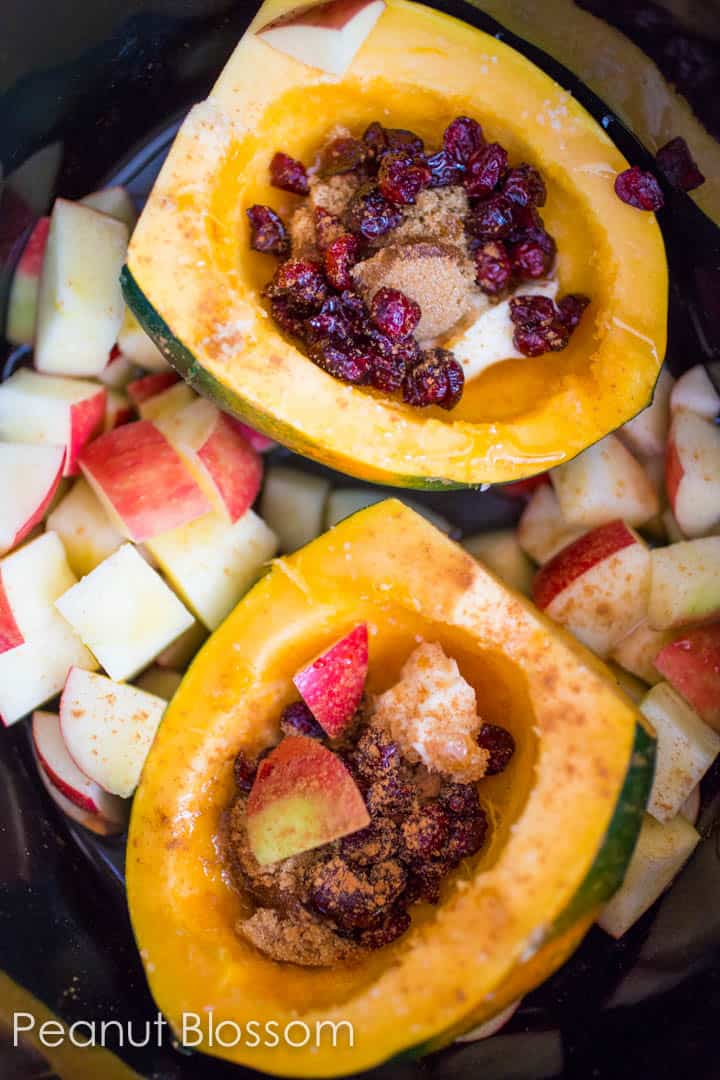 Once the slow cooker acorn squash side dish is all cooked up, the apples practically turn into applesauce, they are so soft.
How to serve slow cooker acorn squash for each serving:
I fluff up the flesh of the acorn squash with a fork within each squash shell to mix in the melted butter, craisins, and sugar. I serve up the squash onto the dinner plate and then top with the cooked apples.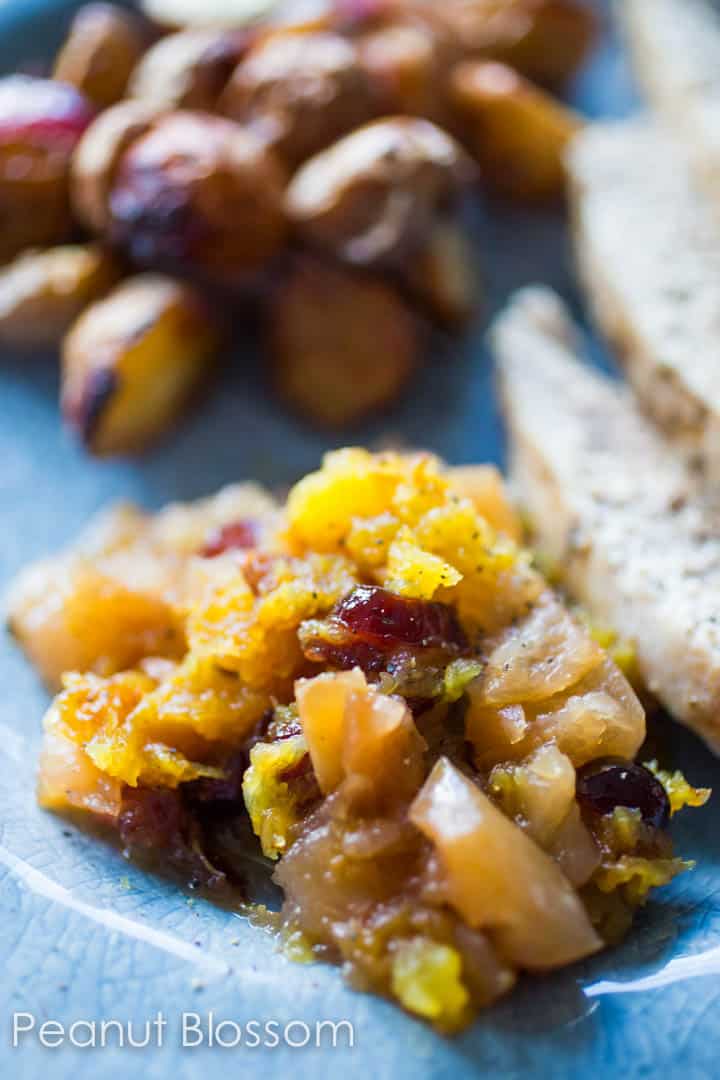 Why this slow cooker acorn squash recipe is perfect for Thanksgiving:
This is one of our go-to weeknight meal ideas but it would be an amazing Thanksgiving side dish. It's perfect for your Thanksgiving menu because all the cooking happens in the slow cooker far away from your oven. It won't dirty up another casserole dish, either!
What can I serve with acorn squash?
To round out the rest of our menu, I made our favorite mustard roasted potatoes and a roasted pork tenderloin. You can get the full recipe here. I rubbed 2 pork tenderloins with a bit of olive oil and seasonings and put them right on the pan with the potatoes for a one-pan supper.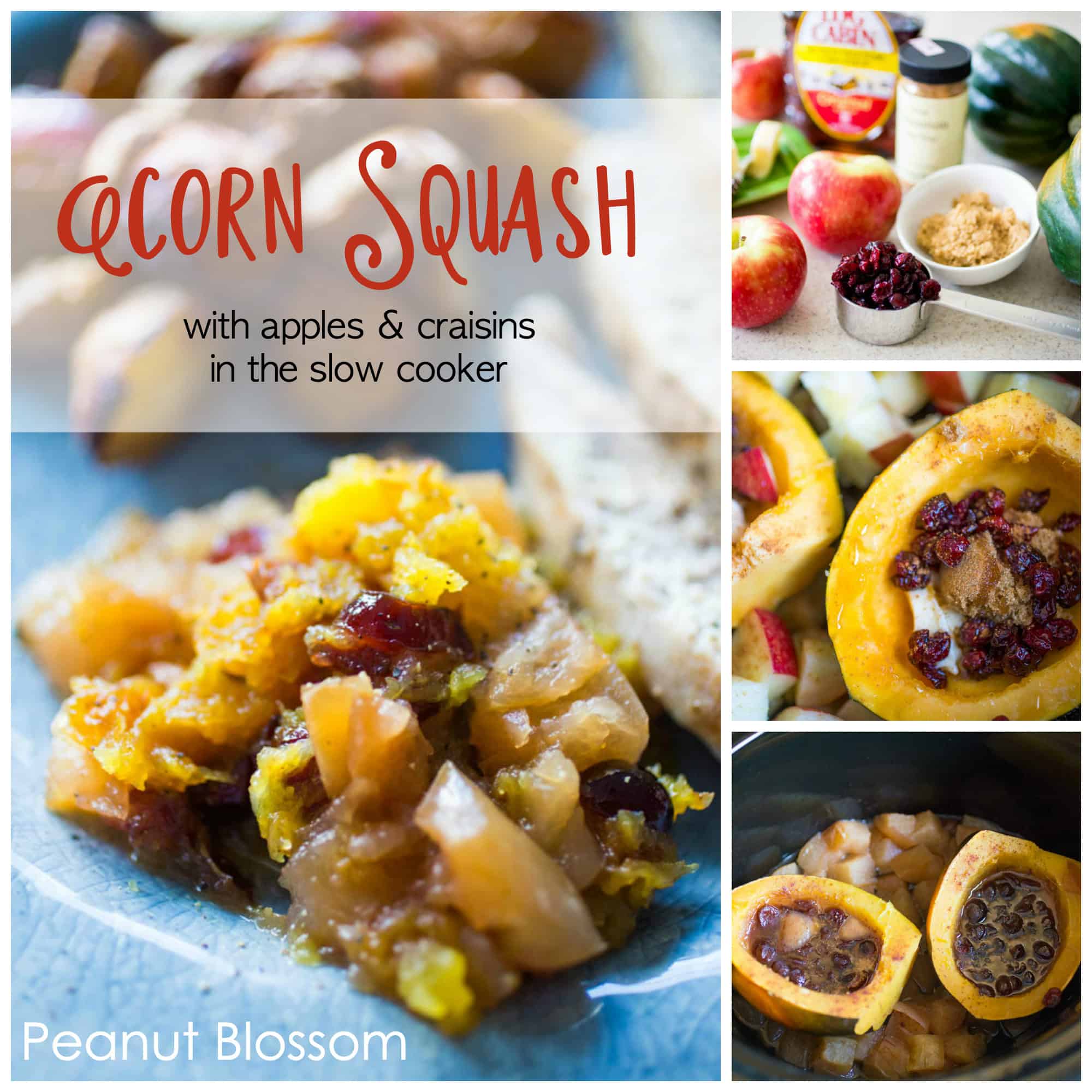 How to make slow cooker acorn squash with apples & craisins: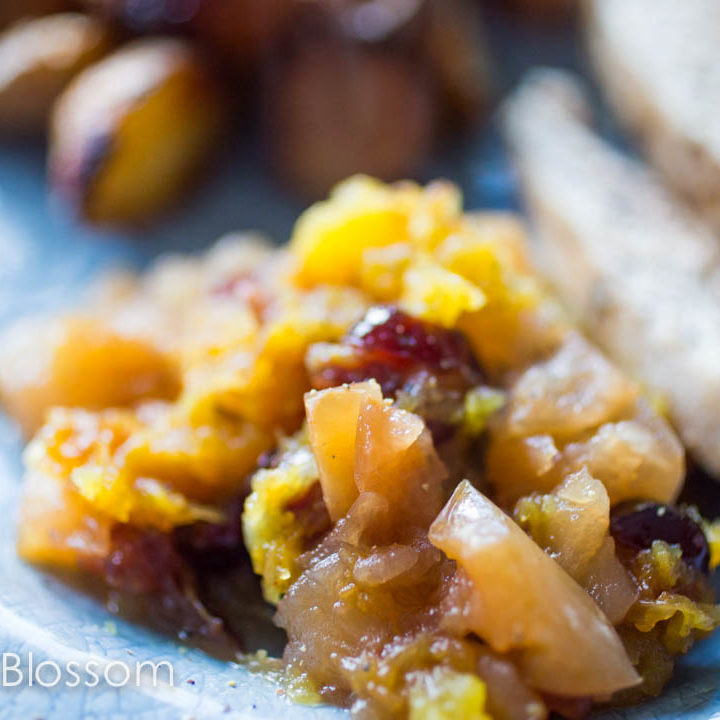 Slow Cooker Acorn Squash with Apples and Raisins
Total Time:
5 hours
10 minutes
This easy side dish is perfect for Thanksgiving or other fall dinners. Pop the acorn squash and apples into the crockpot and enjoy a sweet side dish with turkey or pork.
Ingredients
½ cup apple cider
1 large acorn squash cut in half, seeds removed
1 tbsp butter
2 tbsp brown sugar
¼ dried cranberries
3 small apples, diced
1 tsp cinnamon
Drizzle of maple syrup
Instructions
Pour the apple cider into the bottom of the slow cooker. Place the squash cut side up in the bottom.
Place ½ of the pat of butter on each acorn squash bowl. Sprinkle the brown sugar and raisins over the top. Pour the apples over the top and around the bottoms of the squash. Sprinkle the cinnamon and drizzle the syrup over the top of it all.
Cover and cook on low for 5-6 hours or high for 3-4 hours.
Looking for more easy slow cooker or Instant Pot recipes?