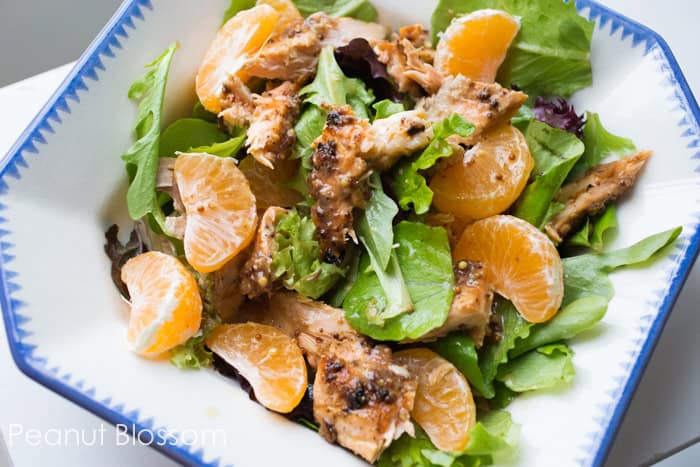 Is there anything that tastes as awesome after weeks of indulgence over the holiday season than a bright fresh clementine?? Whether or not you're embarking on an official plan to lighten your footsteps, it doesn't hurt to have a little palette cleansing run of healthier items in the menu rotation.
For New Year's Day, I made our favorite mustard roasted salmon dish. For the side salad, rather than get all fussy with paring down navel oranges a la Martha Stewart, I kept things super easy and substituted the clementines that were sitting on our counter. I peeled one per person at the table and tossed them in with the greens.
The next day I couldn't stop thinking about the combo so I took the leftovers and made a jumbo salad for my lunch. I think the salmon is delicious cold out of the fridge, but you could so easily heat it up in the microwave before chunking it up as your topping.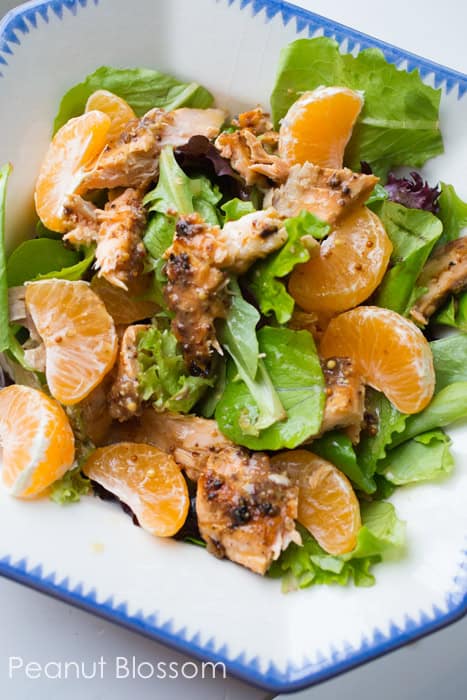 So Day 1: Make this recipe for the mustard glazed salmon for dinner. We pair it with a simple couscous and salad greens tossed with this dressing.
Then on Day 2: Turn the leftovers into a cold salmon and citrus salad.
YUM.