These easy chocolate peanut butter chip cookies are the perfect crisp-chewy cookie. They freeze perfectly if you manage to have any leftovers!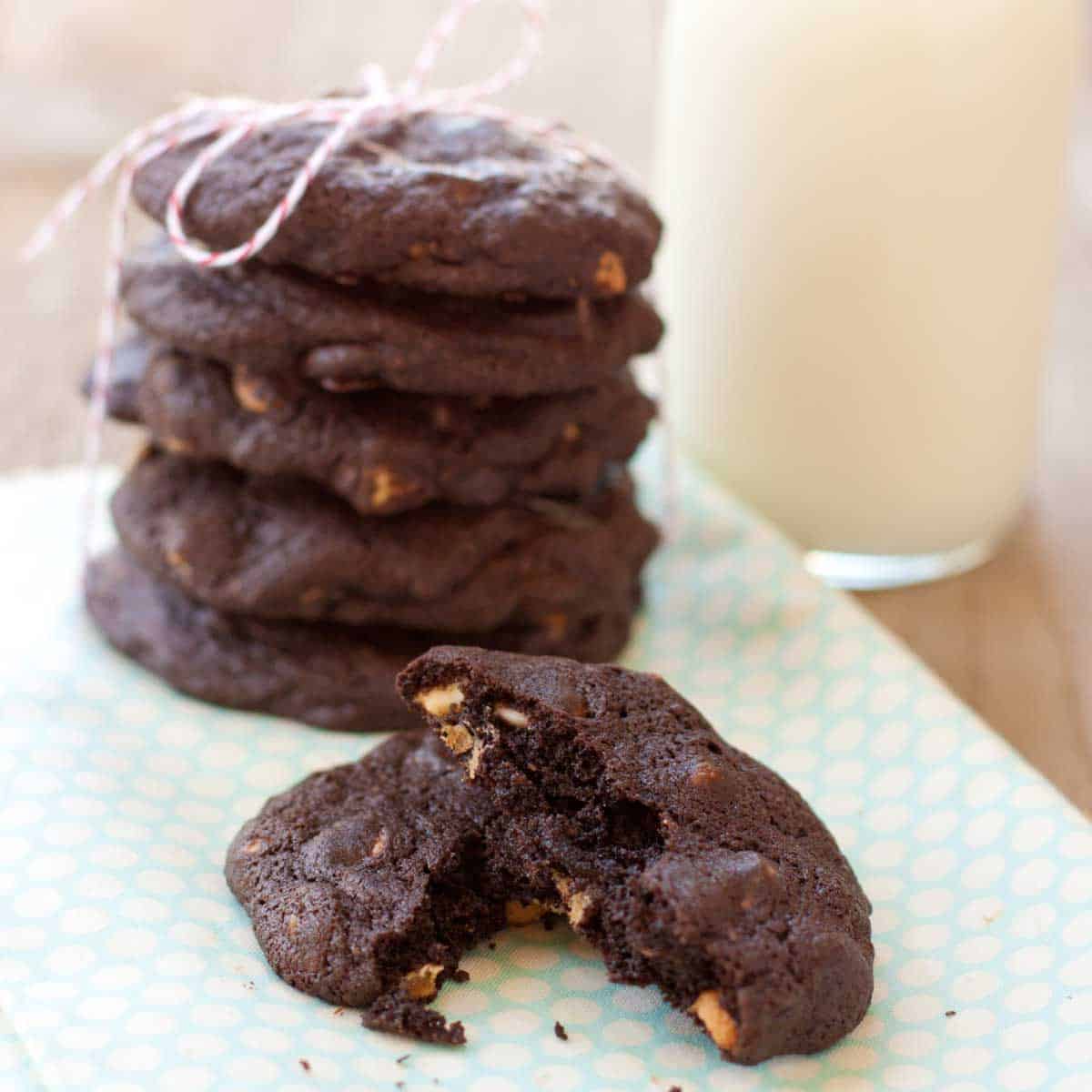 I have a secret recipe I've been keeping from you. I've made these cookies more than any other treat in my repertoire. Of all the baked goods I make, this is the only one where I have the recipe nearly memorized. So why haven't I shared it before now? Because of the photo!
Handyman Tim's all time favorite cookie that I make is a chocolate peanut butter chip cookie from Barefoot Contessa. Chip not chunk. I've made that mistake a few times, it's so counterintuitive for me. Just seems like he'd prefer the chunks, but I digress. These cookies are dark as night. They look like tiny black discs when they come out of the oven. Do you have any idea how hard it is to make a chocolate crispy cookie look appetizing??
I did show you a pile of ingredients once. But what's a recipe post without a picture of the final product?? Especially when it comes to baked goods. When I decided I needed to add chocolate to my food portfolio, I couldn't believe I didn't immediately think of this recipe. Thanks to those of you who gave me suggestions over on Facebook for other treats, you can bet they'll be appearing over time here as well. But since Tim was headed home after a week away for work, this was the obvious choice.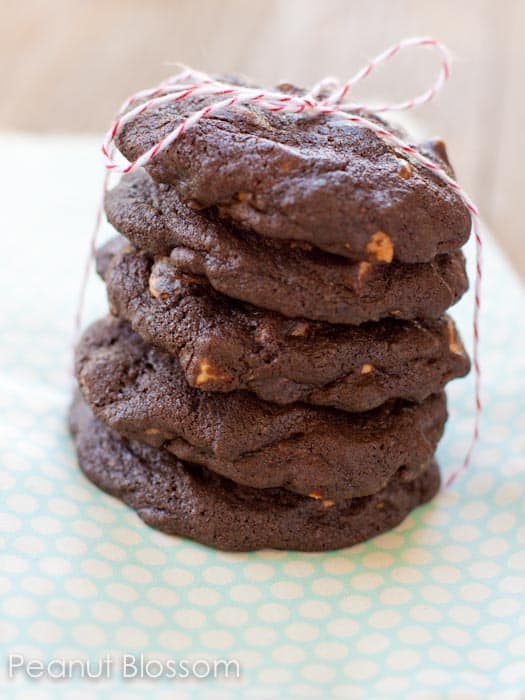 These cookies have been a standard "mommy meal" dessert staple for me as well. I've had recipients tell me they are the best cookies they've ever had. They freeze awesomely (which is why I like to give them.) It's easy to package them up and enjoy them slowly over time. Tim eats them straight from the freezer, they are excellent cold.
At Christmas time, I swap the pb chips for chopped Andes Candies. They end up being flatter and chewier but are perfect for that time of year. I've always meant to try chopped Heath Bar candies. Someone will have to try it and let me know how it goes.
This is definitely a dry-ish, crispy cookie. I'm a huge fan of softer and chewier but for some reason it really works in this recipe. Goes great with a tall glass of milk for sure! Just be absolutely sure to set your oven time for 15 minutes exactly and take them out! They really do look underdone and raw but will firm up fast on the baking sheet.