These fun summer reading programs for kids will help prevent summer slide. Keep your kids motivated to read all summer long with these simple reading challenges. Need book ideas? Don't miss our summer reading challenge books for kids.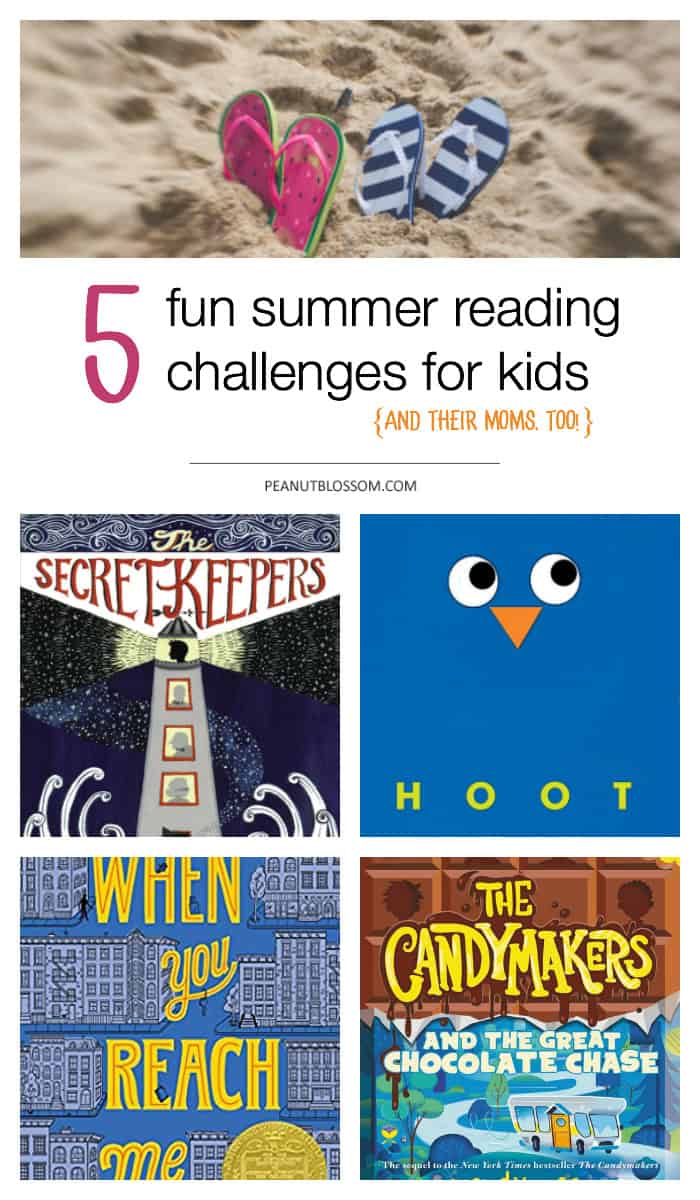 For the last several years, my girls and I have participated in our local library's summer reading program for kids. They earn simple rewards and it gave us an excuse for a weekly trip to the library to freshen our stash of picture books and early chapter books for kids.
If you haven't tried a summer reading challenge with your kids, I thought this list of reading programs might help inspire you and your family to read a little more this season. Don't miss some of our favorite book lists and recommendations below, too!

Where to find awesome summer reading programs for kids:
1. Your local library: We've done our library program every year. We're lucky to have one that features a web site dashboard for logging the books and simple rewards like Wendy's coupons and free books. Be sure to check out your library system to see what they offer. For friends in Charlotte, the Charlotte-Mecklenburg Library system has their own challenge. (And don't miss the other fun things to do in Charlotte with kids here!)
2. Barnes & Noble: For kids in grades 1 - 6, Barnes & Noble offers an in-store reading challenge where your kids can earn a free book. Get the details and printable reading log here.
3. Scholastic Summer Reading Challenge: Unfortunately, I don't think any student can sign up for this one but it looks like it could be a great program if your school has signed up to participate. Double check with your teachers to see if your school is participating and then you can sign up here.
4. Create your own: Even if you've signed the kids up for one of the other challenges on this list, why not make it a little more fun at home? You can set up your own Mom's Summer Reading Challenge for your kids. Check out this adorable free printable book log idea here.
5. Little Kid Book + Activity Challenge: For the younger kids, Melissa & Doug partnered with Brightly to create a fun printable reading challenge that features activity ideas based on books for you to do with the kids. Get the printable here.
Summer book lists for kids:
Summer book lists for moms:
You should have some fun this summer, too! Check out some of my favorite reading lists for moms here:
How to find more time for your own summer reading program:
Most moms assume they won't have any time to get any reading done for themselves with the kids home for summer. Check out some of my great tips for balancing some me-time this summer: