Are your kids participating in a summer reading challenge? Here's a great list of books to keep them reading all summer long, I dare you to not steal them from your kids!
If you need inspiration for where to find a reading challenge, don't miss our favorite summer reading programs here.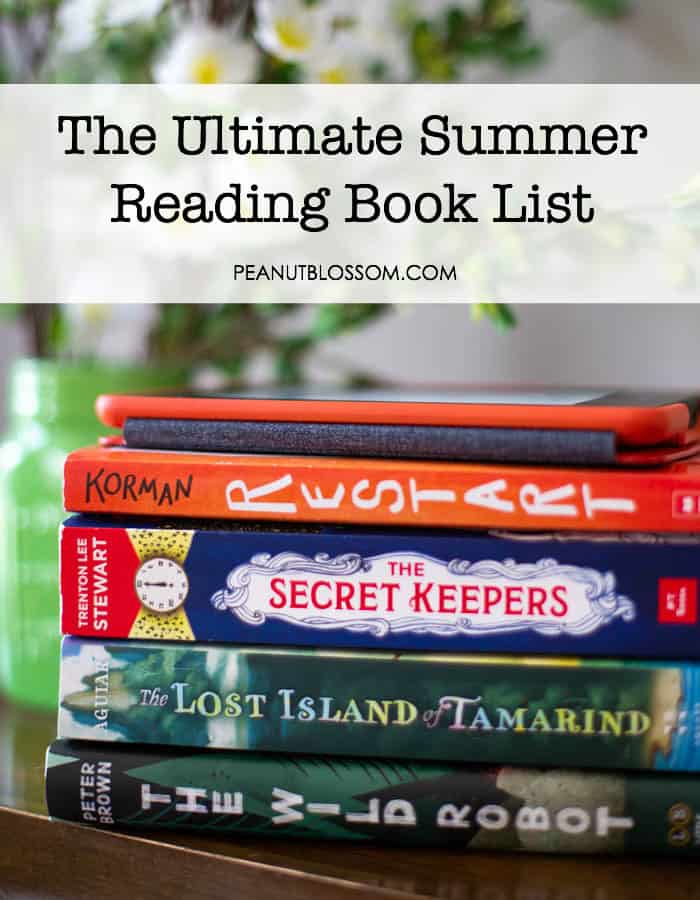 My Peanut graduated from 5th grade on Thursday, where did the time go?? I can't believe we're already moving on to middle school this fall.
The 5th graders ended their classes a day before the rest of the school. So, to help us not spiral down into tears and sentimentality, we distracted ourselves after the graduation ceremony in the best way possible . . . by having a mommy-daughter date to Barnes & Noble on a school day afternoon.
While Little Pea was finishing up 2nd grade, the Peanut and I were busy scouring the shelves of the children's book section for awesome picks for a summer reading list for you and your kids. Our finds are so good, I wanted to fill my own To Read list with them!
Some of these recommendations come directly from her just-finished reading shelf: books she has loved so much she'll come into our bedroom late at night because she just has to tell us all about what she just read.
Some of these are books we found together and thought looked interesting. I'll mark the ones we haven't actually read yet so you can make up your own mind!

16 summer reading challenge books for independent readers:
I worked together with my 11 year old daughter to create this list for you. Below you'll find recommendations she wanted to put on the list, books we found together at the store, and a few recommendations I've found on my own by stalking Amazon book lists and recommendations from friends.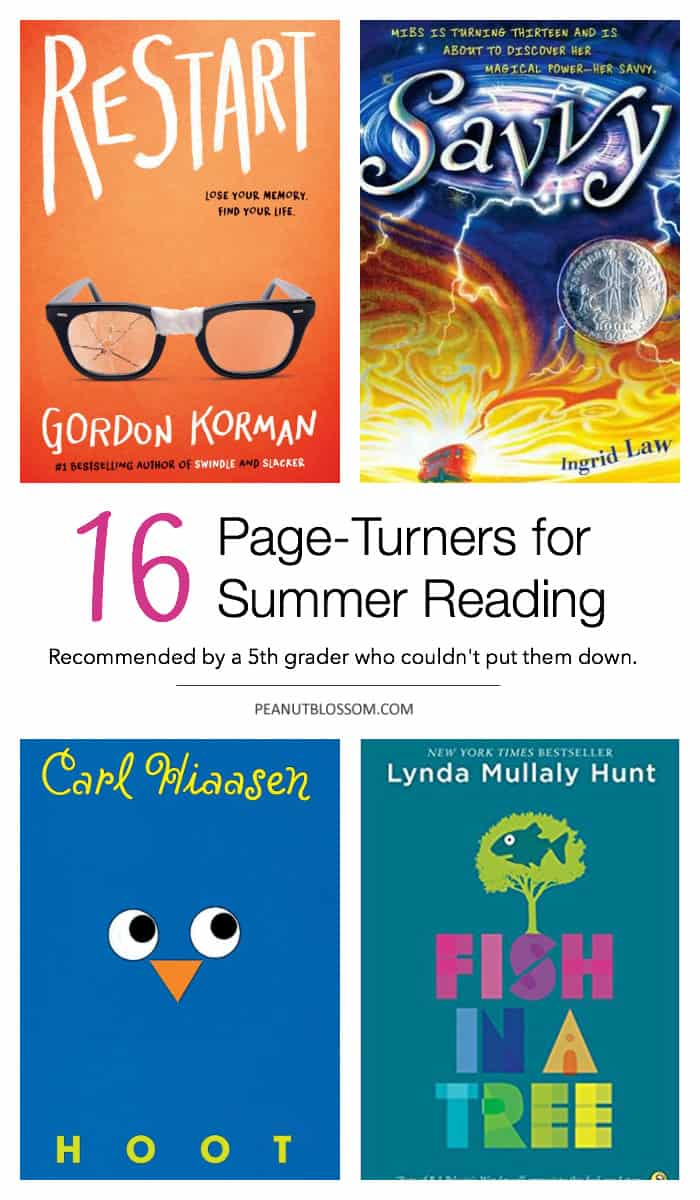 These summer books come recommended by my 11 year old and are perfect for kids with a 4th grade or higher reading level:

These books we found together on our mom-daughter date to the bookstore:

Books I've found by stalking summer reading lists: