These adorable hurricane cookies are the perfect rainy day baking recipe to make with kids. For the full list of tips and tricks for making these pretty sugar cookies, be sure to read How to make sugar cookies with kids (without losing your mind!)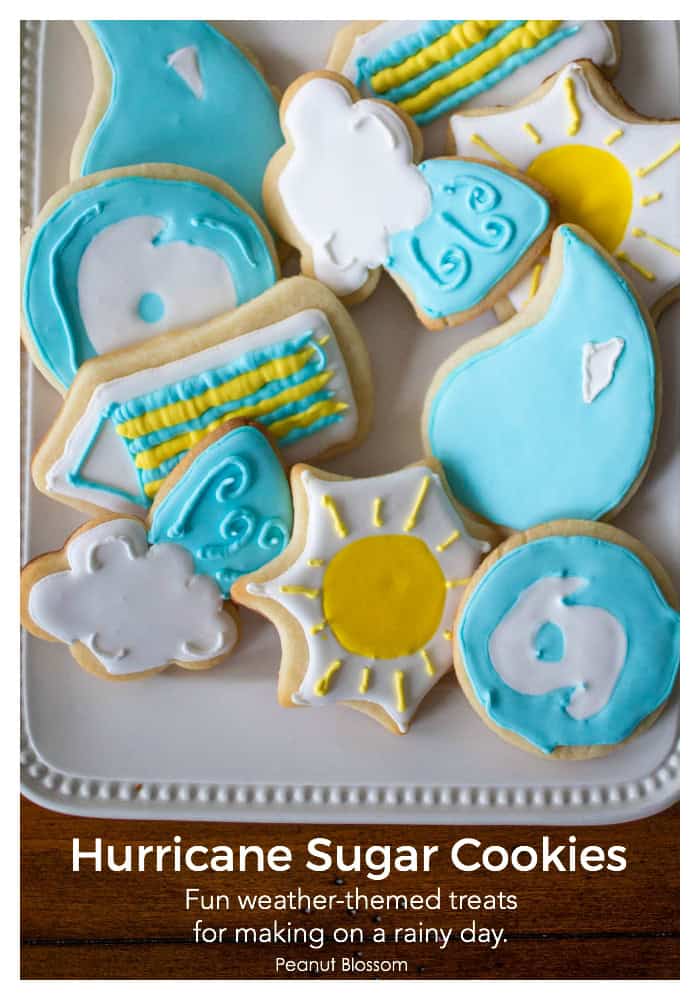 The girls and I had so much fun with our rainy day baking adventure when Hurricane Florence passed through last month. Here in Charlotte, we were lucky to just have a lot of rain. Knowing we'd be stuck inside for days, I prepared all the supplies we needed for decorating these hurricane cookies while we were home.
You can read more about how I prepped our cookie decorating session for the kids here, but if you want to bake these cute hurricane sugar cookies with your kids, I thought you'd find it helpful to know the supplies we used!
Did I miss a question you have? Leave a note in the comments and I'll see if I can help!

How to make hurricane cookies: The perfect rainy day baking project
The sugar cookie cutters:
We LOVE the cookie cutters from Sweet Sugarbelle. For this hurricane cookie set, we used the following shapes:
I love to stalk the sales at Michael's and use my coupons to grab these awesome cookie cutters at deep discounts. We love how flexible the shapes are for creating unique cookie designs. The kids love that they can't bend and are bright and colorful.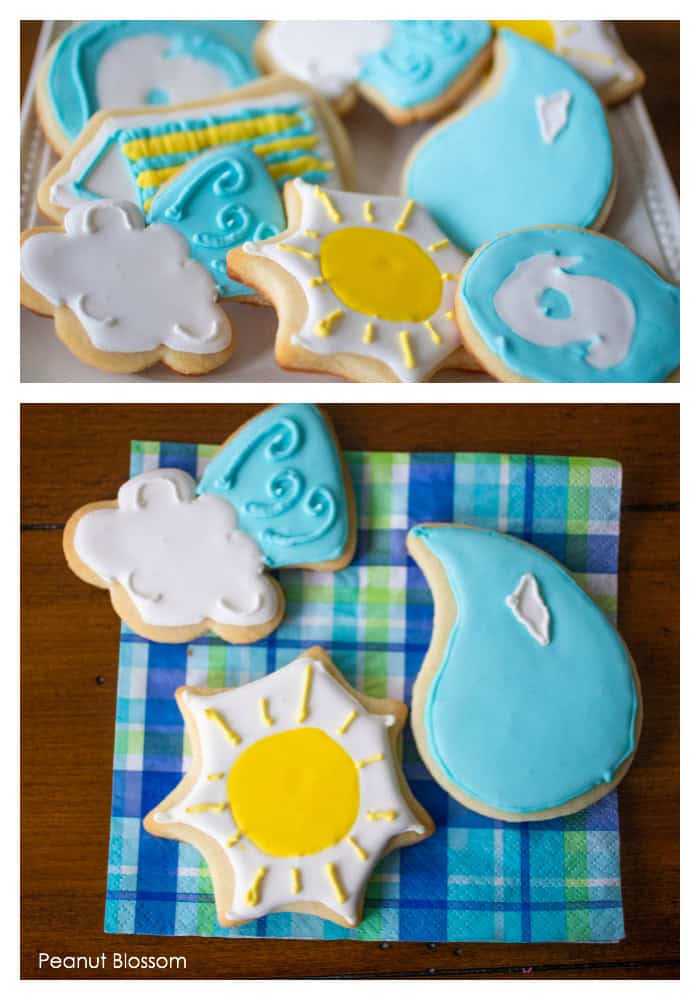 The royal icing:
To color our hurricane cookies, I started out with this basic set of food gels from AmeriColor. It has all the main colors you'd need to make most food decorating projects. BUT, I was recently introduced to the power of Egg Yellow food gel.
To make the sunshine not so neon and bright, we mixed 1 part Lemon Yellow from my beginner set with 1 part Egg Yellow to make the mellow and sweet sunshiny color.
The blue is just the Sky Blue straight out of the bottle from the beginner set.
The decorating tips:
My girls and I are very basic beginners to the cookie decorating world. We used simple #2 icing tips with pastry bags for the piping icing as well as on these awesome icing bottles for the flooding.