Cozy bread pudding recipes are perfect for a festive holiday brunch or a comforting warm dessert on a chilly evening. Delicious flavors can include fresh fruit, chocolate, and crunchy nuts and assorted fillings. Perfect for using up a bit of leftover homemade bread for an easy Easter brunch or Christmas dessert.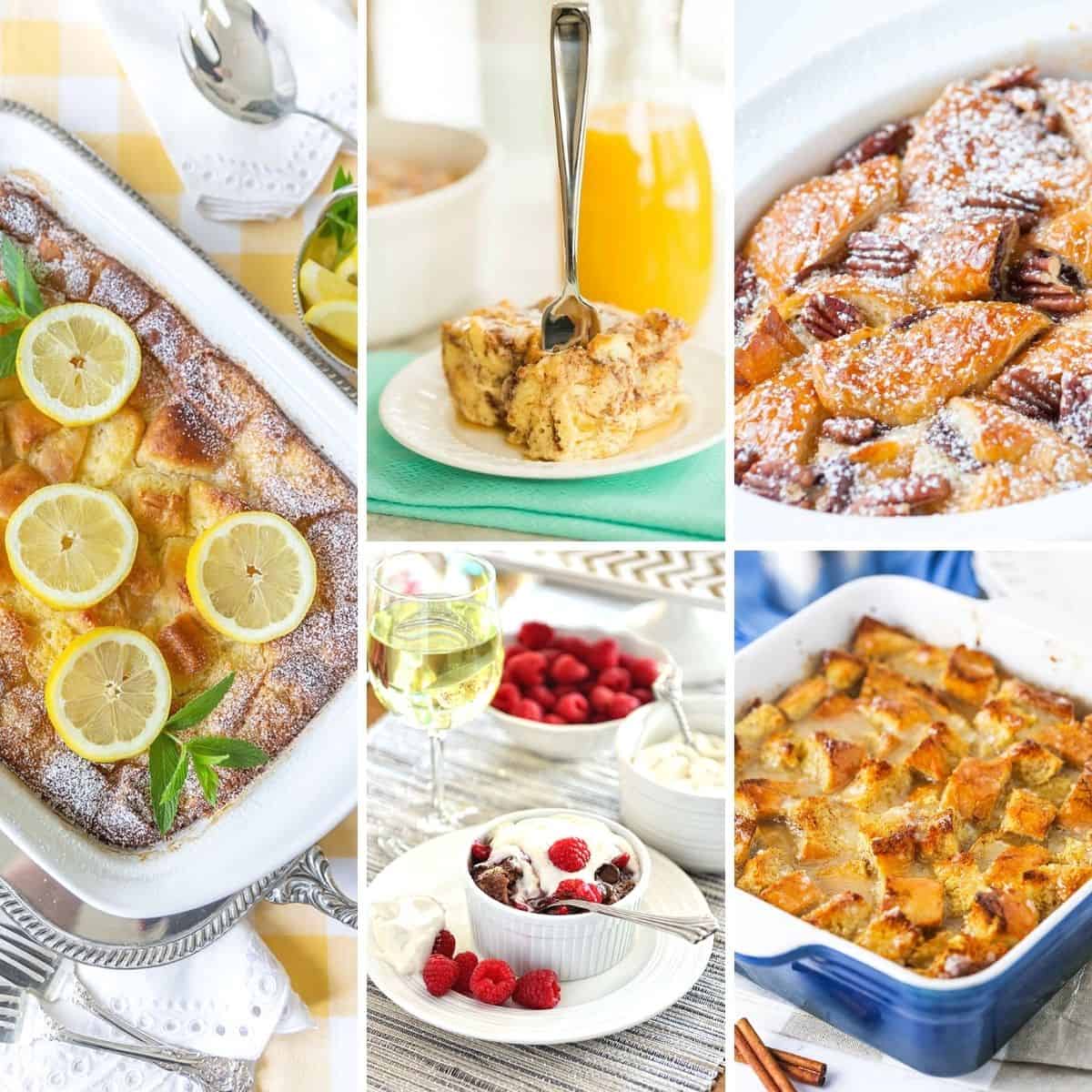 Bread pudding just might be one of my husband's very favorite desserts. There's something just so comforting about a crispy topped bread pudding with rich custard filling.
If you're looking for a new way to use up some of your leftover bread machine bread, it's a great idea to keep these easy bread pudding recipes in your pocket.
Don't miss my super easy challah bread recipe. It would be the perfect base for just about any bread pudding recipe on this list and it only takes a few minutes to pop the ingredients into your bread machine.
Bread Pudding Recipes
Bread pudding is such an amazing dish: it can have pretty much any flavor on Earth and it's the perfect way to use stale bread as well as brioche, donuts, croissants, and other bread products. Especially now in this period of uncertainty when trips to the store are often kept at a minimum it's truly wonderful when we adapt and learn to make do with very little.
Here are some amazing bread pudding recipes to help you avoid throwing away old bread. Instead you can turn it into a decadent dessert without too much effort. Nevertheless, I don't think anyone will hold it against you if end up intentionally aging your bread just to make some scrumptious pudding.
Keep in mind that bread pudding can be easily customized so feel free to give it a new spin with the ingredients you have on hand. If you find a new and delicious flavor combination I would love to hear it!