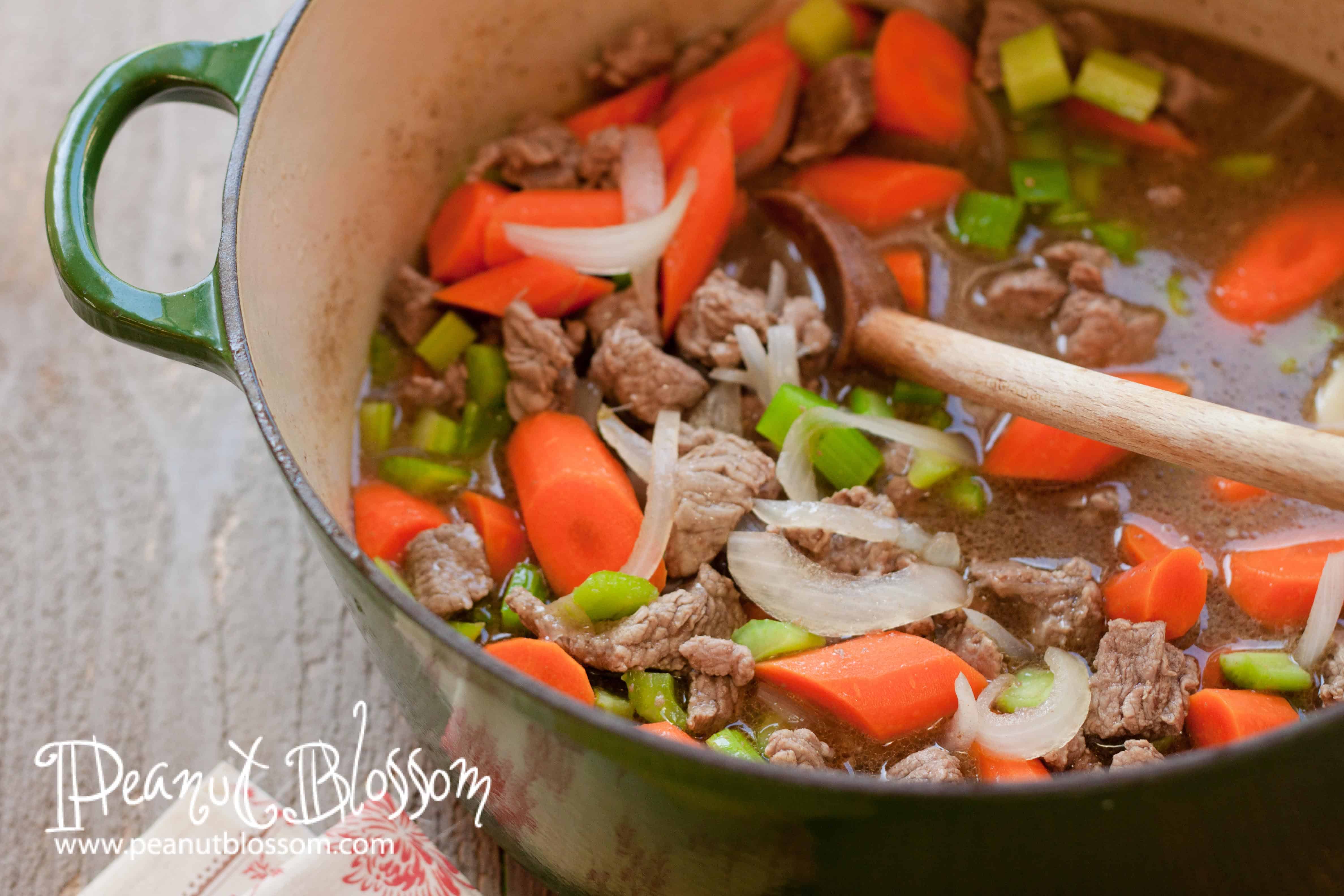 Today I'd like to welcome Carrie from Diet and Ridicule! When Carrie announced she was starting up a new blog, I jumped for joy. I've missed her absence from the blogging world while she took a creative hiatus and I'm so glad she's back in action. When she asked if she could post my beef stew recipe on her blog I knew she'd be perfect guest writing here for a day.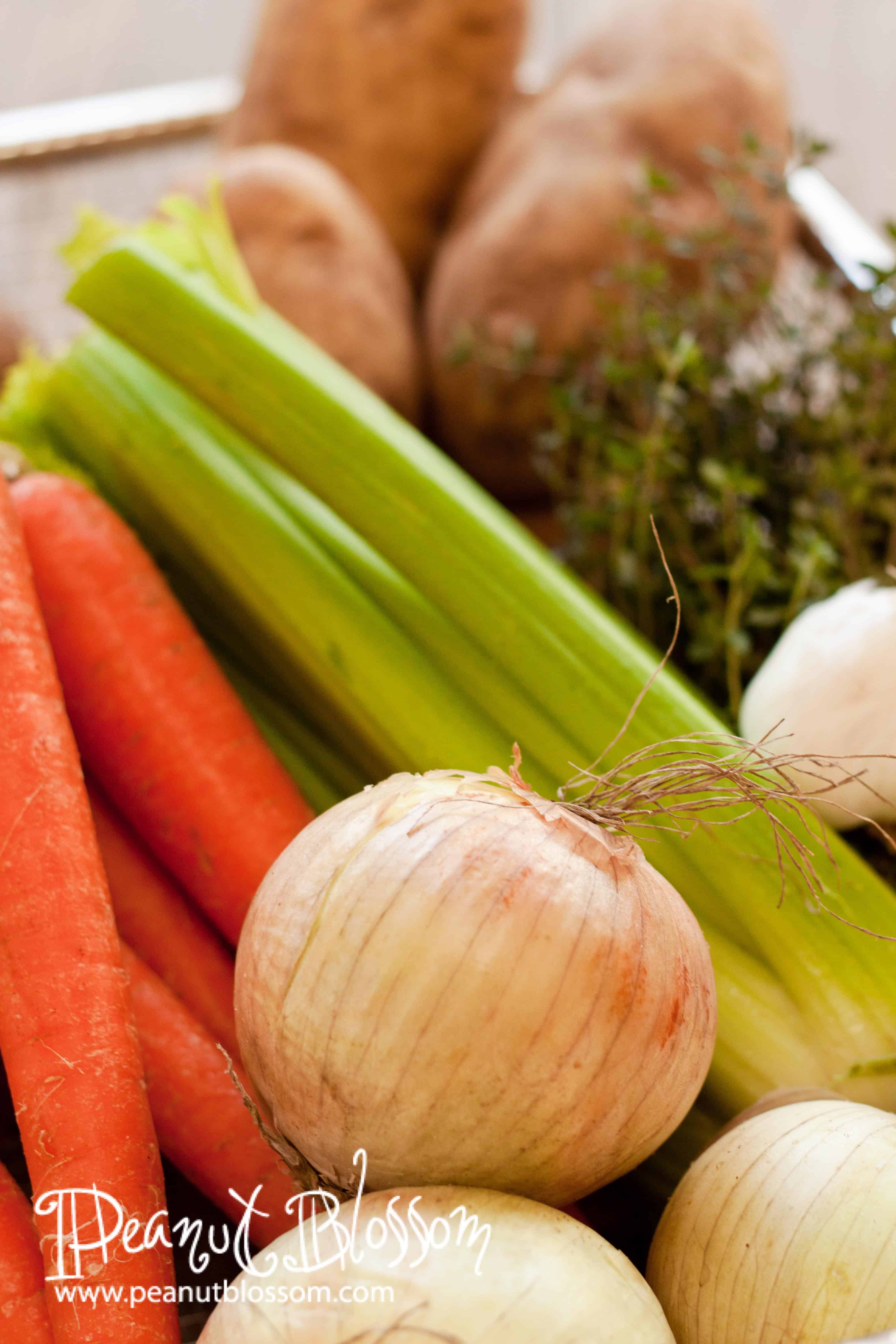 I grew up in the 80s, which meant more processed and quick foods (at least it was that way for a lot of families I knew) than I currently eat now. Kraft Mac 'n' Cheese was always my favorite--and I'd make it almost daily as my summer lunch. But second to the Mac was Dinty Moore Beef Stew. It was Alpo-like in appearance, but served over noodles, it quickly became a favorite meal of mine. I still eat the DM ocassionally on my own, but it's never a dinner meal since my husband is grossed out by it.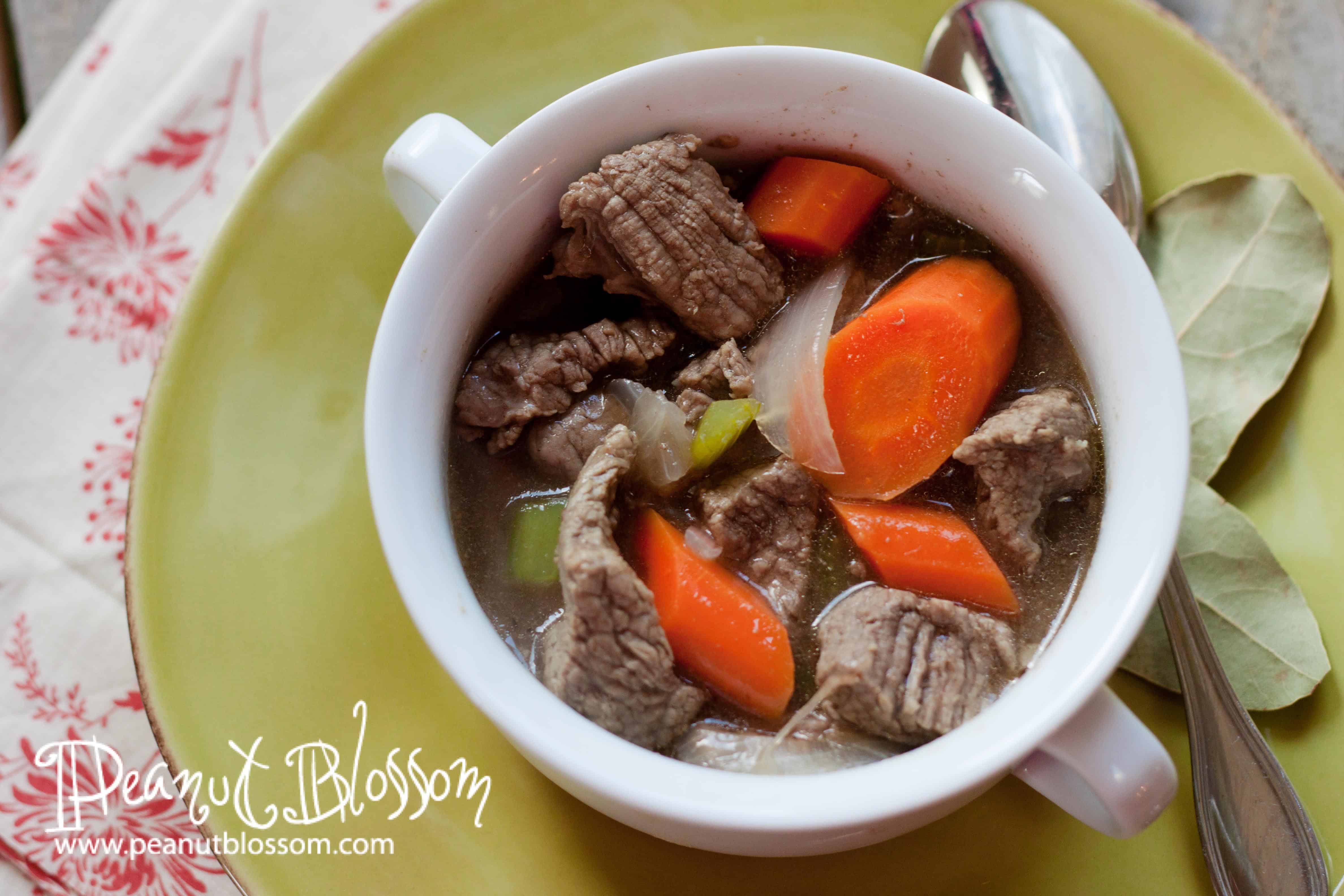 Still, needing beef stew from time to time to soothe my cold winter soul, Tiffany introduced me to Paula Deen's wonderful Old Time Beef Stew (and surprisingly no butter!). It was loved instantly in our home the first time I made it, and the suggestion of serving it over mashed potatoes (instead of my beloved noodles) transformed it into a huge hit in our gluten-free household!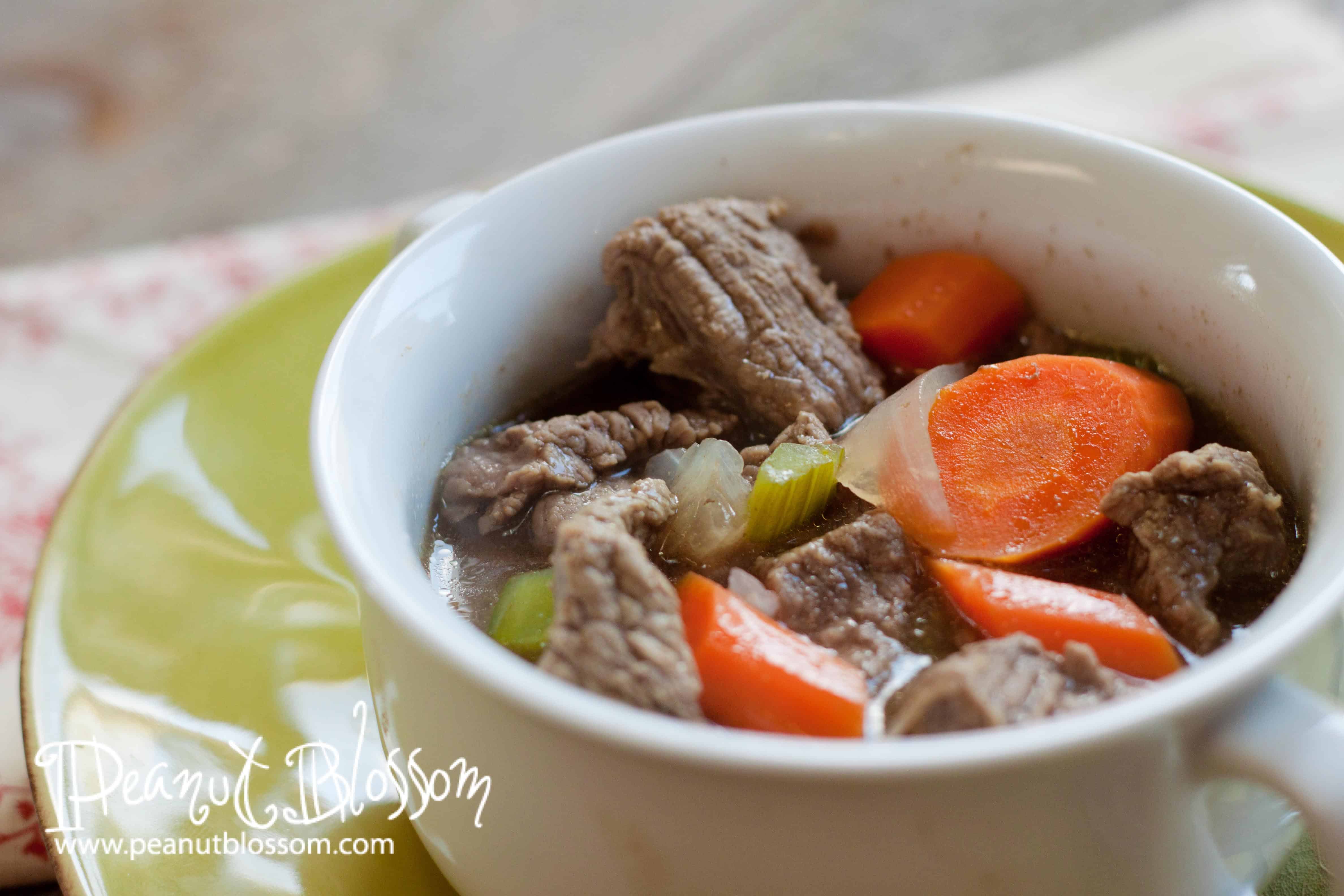 Old Time Beef Stew
courtesy Paula Deen
Ingredients:
 2 lb. stew beef
 2 tbsp. vegetable oil
 2 cups water
 1 tbsp. Worcestershire sauce
 1 clove garlic, peeled
 1 or 2 bay leaves
 1 medium onion, sliced
 1 tsp. salt
 1 tsp. sugar
 ½ tsp. pepper
 ½ tsp. paprika
 Dash ground allspice or ground cloves
 3 large carrots, sliced
 3 ribs celery, chopped
 2 tbsp. cornstarch
Method:
Brown meat in hot oil. Add water, Worcestershire sauce, garlic, bay leaves, onion, salt, sugar, pepper, paprika, and allspice. Cover and simmer 1 ½ hours. Remove bay leaves and garlic clove. Add carrots and celery. Cover and cook 30 to 40 minutes longer.
To thicken gravy, remove 2 cups hot liquid. Using a separate bowl, combine ¼ cup water and cornstarch until smooth. Mix with a little hot liquid and return mixture to pot. Stir and cook until bubbly. (Or be lazy like me and just toss that cornstarch in and hope for the best! Whichever works for you.)
Best served over mashed potatoes and freezes fantastically! This is one of Peanut Blossom's original "Stock your Freezer" recipes.