These New Year's Resolution books will help you make the next year happier, more productive, and give you the tools you need to manage your stress.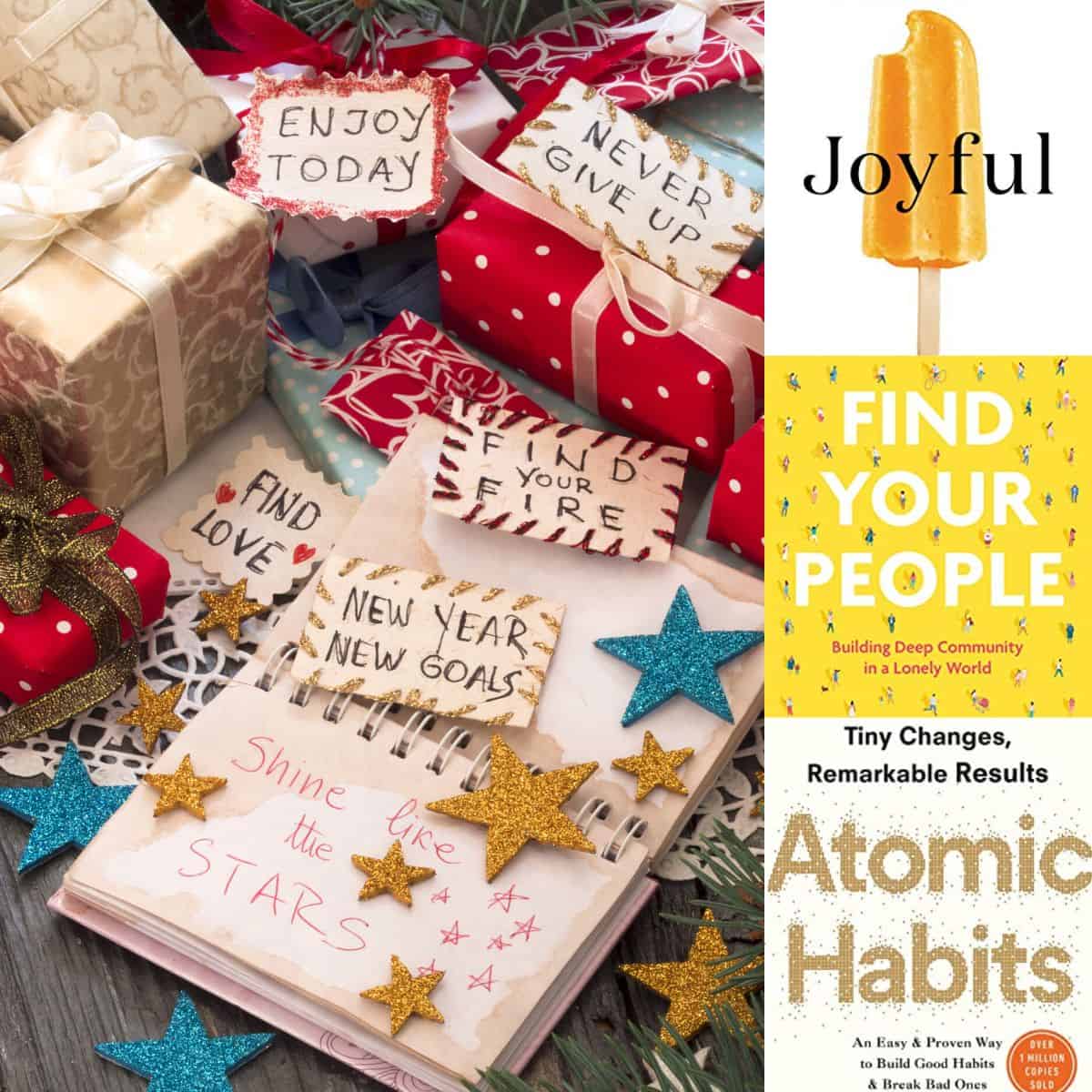 I love the snippet of time between Christmas and New Year's Eve.
The busyness of the holiday is behind us and there is a quiet lull before the launch of the next year.
I love to set unique new year resolutions designed to make me a better, happier person.
I believe that the best New Year's resolutions include goals that help us to:
Be more joyful
Connect with friends and family in meaningful ways
Reduce stress
In essence? Live life and enjoy what we're given to the fullest.
So I wanted to take a moment now to share with you the list of books that I believe will make the greatest impact on your new year.
I hope you enjoy them and find something that inspires you to start your new year off on the right foot.
More New Year's Eve Ideas