Take time to read because if you wait for a quiet moment in your busy day, it may not happen! Make reading more books a priority and sneak them into these easy pockets of time even on your busiest days.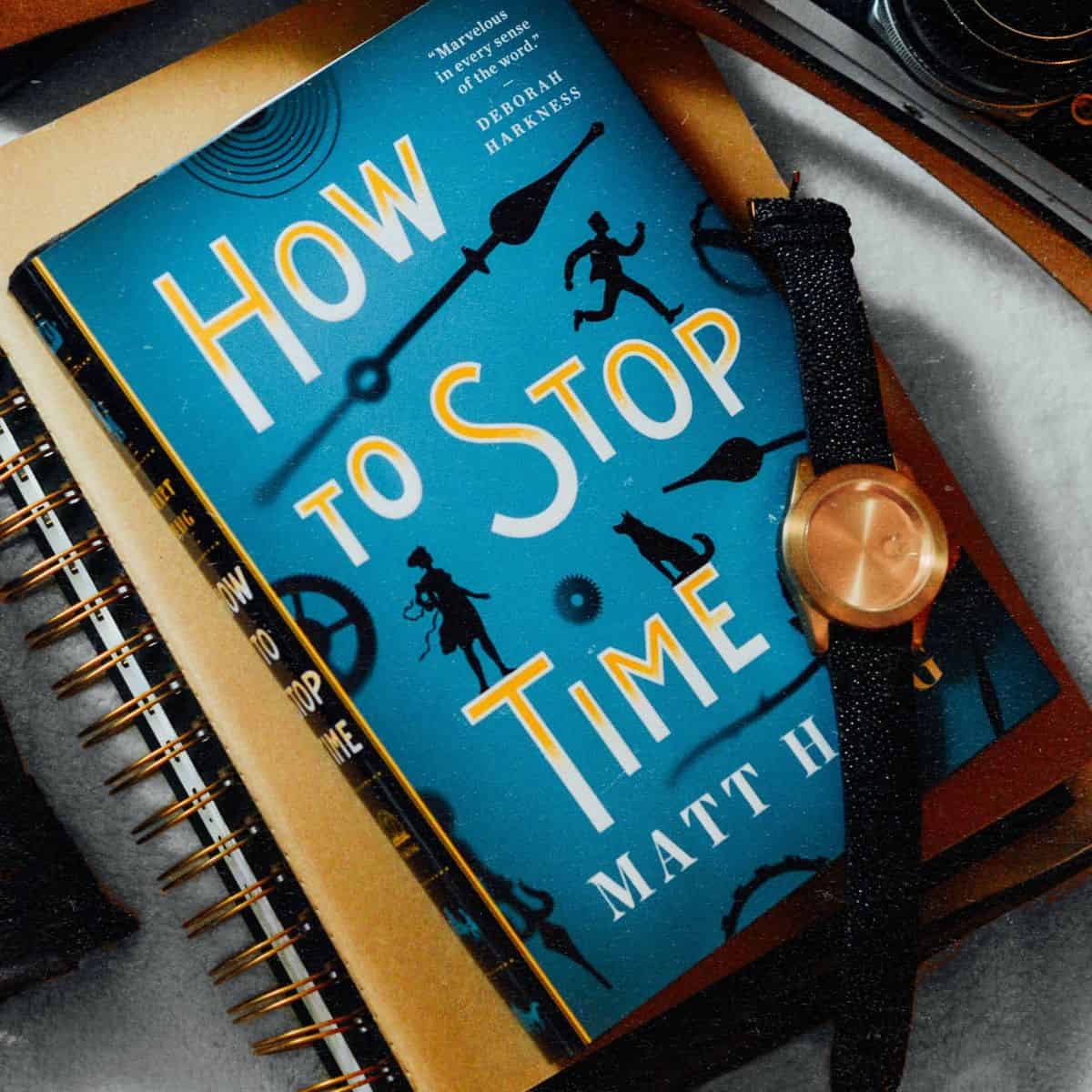 When life gets busy, it is easy to convince yourself that you are not in control of your calendar.
The long list of grown-up demands feels just too much:
busy work schedule
raising kids
hectic family life
being a good partner to your spouse
finding time to eat right
work out every day
follow your own intellectual pursuits
Most adults look at that list of priorities and the first thing they cut? Reading books.
In fact, 1 in 4 adults reported reading no books at all in the last year.
I wrote about the tips you need if your goal is to read more books, but at the end of the day I'm guessing your real challenge is how to find the time to read at all!
Once you accept all the reasons why reading is important, it becomes much easier to justify the time spent.
Jump to:
Don't Find it, TAKE It
The first step to finding more time to read is to acknowledge that you have to actively take time to read.
The time will not be given to you. It will not magically appear on your calendar or busy day to do list.
The only one in control of your reading habits is you.
We're not in school anymore. You don't have a teacher assigning you something to read by a deadline.
It is up to you to decide that reading is important and that it matters.
Make It a Mini Habit
First, just give yourself forgiveness for not having a solid hour or two to read.
I know, we all dream of a big fluffy chair, a snuggly blanket, and an endless amount of time to enjoy our book.
If you're an average adult, that is not something easy to make time for on the daily.
Instead, embrace the mini habits that helped me to double the number of books I read last year.
12 Ways to Take Time to Read Every Day
Now that you are looking for ways to take time to read and you've accepted that reading can happen in shorter chunks more frequently, it is time to look at your daily schedule and find ways throughout your day to take time to read.
Break down your expectations and look for 5 - 10 minute windows throughout your day.
Here are some great pockets of time I've found to read more books:
1. Before You Get Out of Bed
Most adults reach for their phones before they even step foot on the floor in the morning.
Tomorrow morning, instead of checking your email or surfing social media, why not start your day with a good book?
Keep the Kindle app and a good book on your phone and start your morning reading a few pages before you even leave the comfort of your cozy bed.
2. While You Eat Breakfast
If you enjoy breakfast on your own, you could read a paper book or Kindle book.
If your breakfast involves the whole family or just the kids before school, you could listen to an audiobook while everyone eats.
Check out our favorite 12 audiobooks for families here.
BONUS: Start a morning basket routine and read your book each day then!
3. While You Shower
One of my favorite gifts from my family is this waterproof speaker for the shower.
I stream an audiobook from my phone on my shower speaker while I shower in the morning and let the book play while I get dressed and do my hair and makeup.
Looking for more ways to waterproof books for reading? Don't miss this fun post:
4. During Morning Commute
Whether you're driving to work in the morning or running the kids everywhere they need to be, it feels like we spend half our lives in the car each day, doesn't it??
Use that time for good and stream an audiobook while you drive.
New to audiobooks? Don't miss the 15 best audiobooks for your first listen.
Just in the 20 minutes drive I have after dropping my daughter off at school every day, I was able to listen to 7 whole audiobooks during one school year.
Those daily drives add up!
5. After the Kids Left for School
Once you've bundled up your cuties and put them on the bus, don't jump right in on your to do list.
Take even just 5 - 10 minutes of time for yourself and read a few pages or a chapter of your book.
Heat up your coffee and sip it slowly. Guaranteed you'll feel a lot better about your day!
6. During Lunch
If you work at home like I do, you're probably tempted to skip your lunch break.
Instead of eating in front of your laptop and pushing through, get up from your desk and enjoy your lunch somewhere else with a good book.
The best part is that a page turner will help entice you away from that computer every day!
7. While Working Out
While many people use a television show to entice them to work out on a treadmill or stationary bike, use that time to listen to an audiobook or read on a Kindle if you can.
I love listening to an audiobook while I take a daily walk or while I was doing my training for my runDisney races.
8. While Waiting in the Carpool Line
Are you an early arriver to carpool so you can swoop out of the parking lot quickly?
Bring along a good book and arrive at school 5 - 10 minutes early to enjoy it! Put your car in park and instead of scrolling social media, dig in on a few pages of your read.
Here's a list of my favorite books for reading in carpool lines.
9. While Cooking Dinner
Whether or not you enjoy cooking dinner, that time can be way more fun if you spend it with a good book.
I like to keep my book handy for the downtimes while I'm waiting for stages of our dinner to finish up.
Alternatively, skip the evening cooking altogether and plan an Instant Pot or Crock Pot dinner and take that time to read a book instead!
10. During Kids Homework Time
I firmly believe that one of the best ways to raise a reader is to model that behavior as an adult.
If you're struggling to justify taking time to read in your day, know that your kids are watching and learning by your example.
Use their homework time to sit with them and read your book.
You're there if they have questions but modeling great lifelong learning that will inspire them.
11. While Watching Kids' Sports Practice
Busy active families are going to require you spend some time on the sidelines on many sporting fields.
I love to bring my book along but my daughter complained that I wasn't actually watching her at swim class because my nose was buried in a book.
So, I switched to an audiobook so I could keep my eyes on her while listening to my book on headphones at the same time. Win-Win!
12. Before Sleeping
Even a few pages here and there before bed will help you relax and take your mind off the troubles of the day.
This is where my deep love for my Kindle comes into play.
I can read in the dark with the Kindle light turned down low while my husband goes to sleep early.
BONUS: I take full advantage of Amazon's Whispersync feature. When you own both the audiobook and Kindle versions of the same book, your devices will pick up wherever you left off.
This means I can listen to my book while cooking or driving but then pick up where I left off on my Kindle in bed at night.
That one trick has helped me speed read through more books in a year!