Learn how to make a paper bunting cake topper for an easy personalized way to decorate a birthday cake.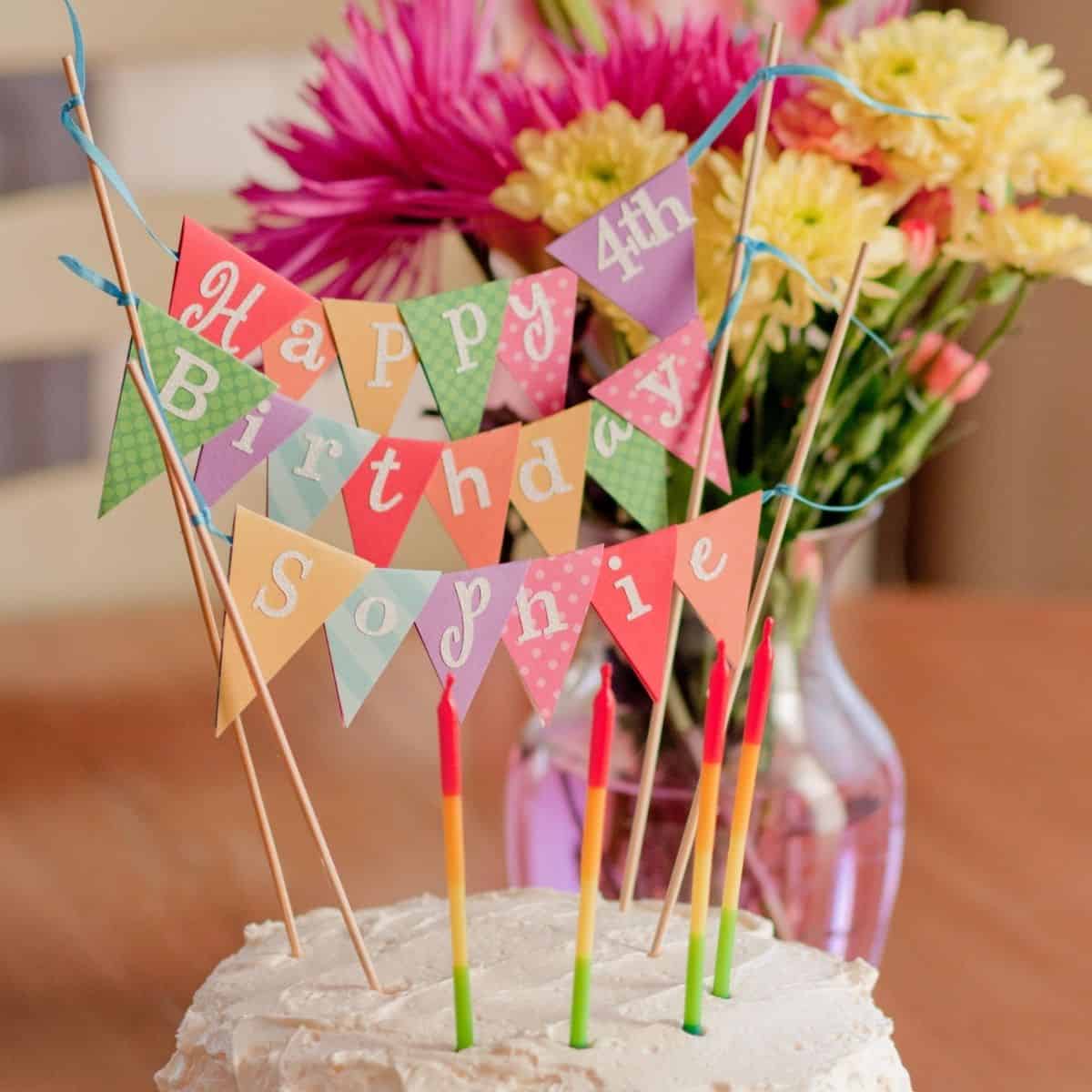 When I decided to make the Peanut's birthday cake, the only thing standing in my way was how to decorate the outside. I just do NOT decorate with frosting. I can't write a cake message without it looking like a 2 year old did it. If I was going to go through all the effort to make a six layer rainbow cake, the darn thing better look good on the outside as well!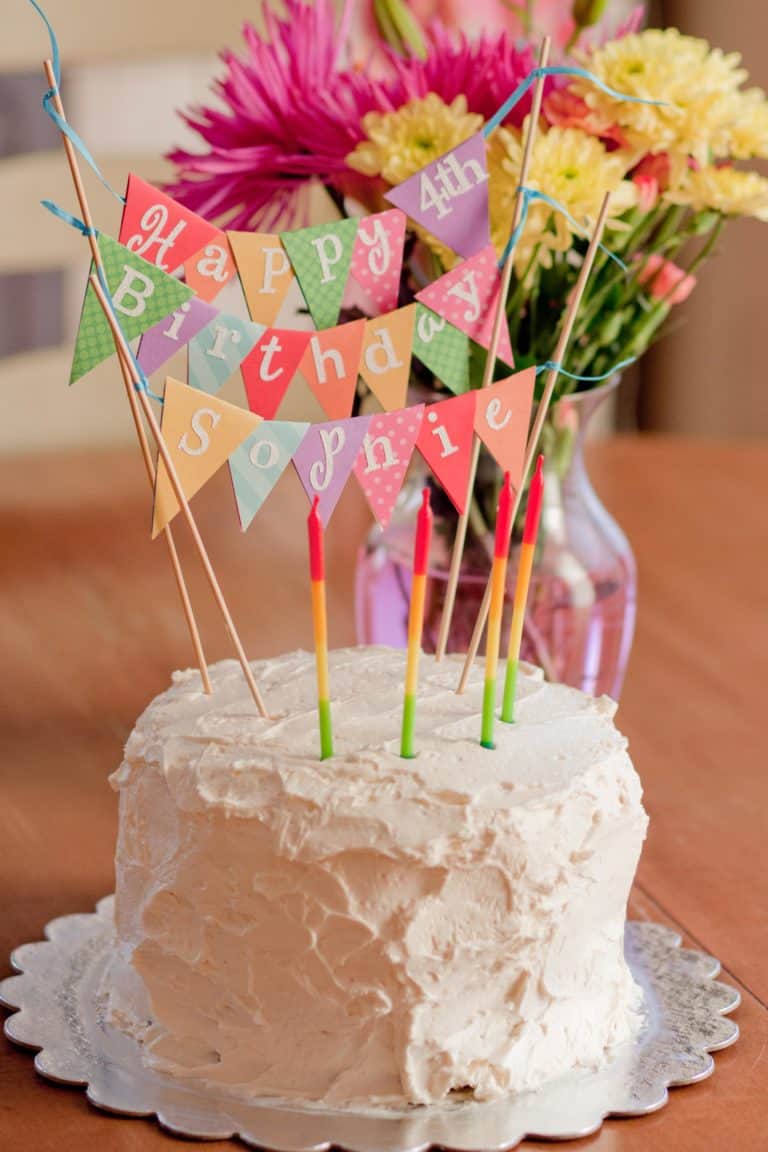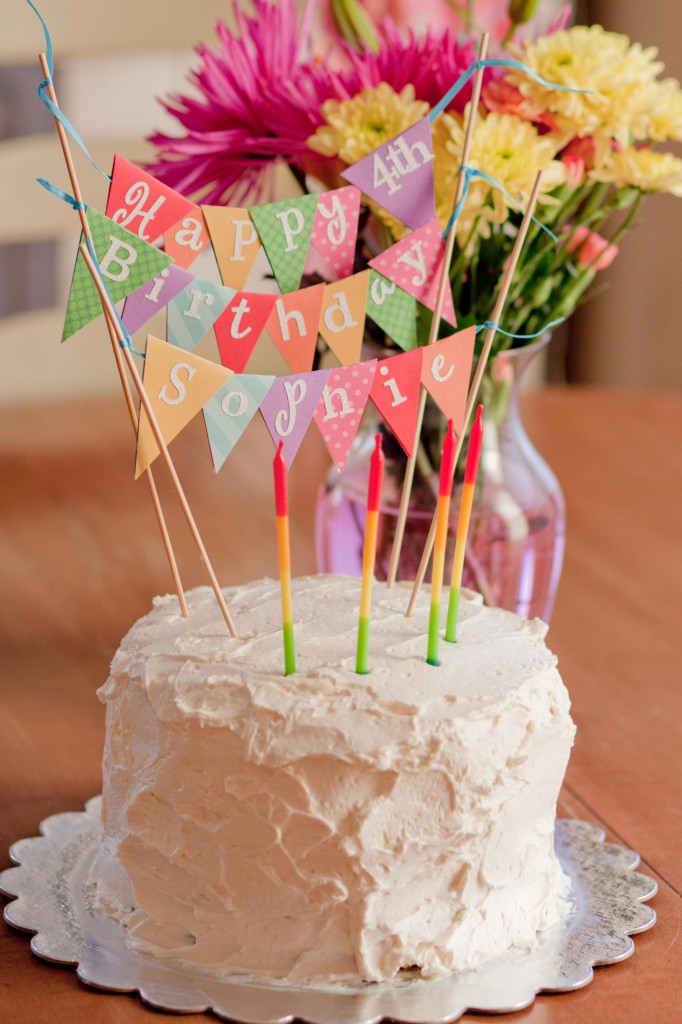 Thank goodness for Pinterest. I hunted around for birthday inspiration on that site and found several photos of cakes with little flag banners/buntings that appeared to be hung on skewer sticks. It never occurred to me to decorate a cake with a paper topper, but that is exactly the kind of thing I knew I was capable of pulling together.
Just in case you are an instruction follower like I am, I'm including the simple how-to on the mini cake bunting here. It is ridiculously easy for how awesome it really looks in person.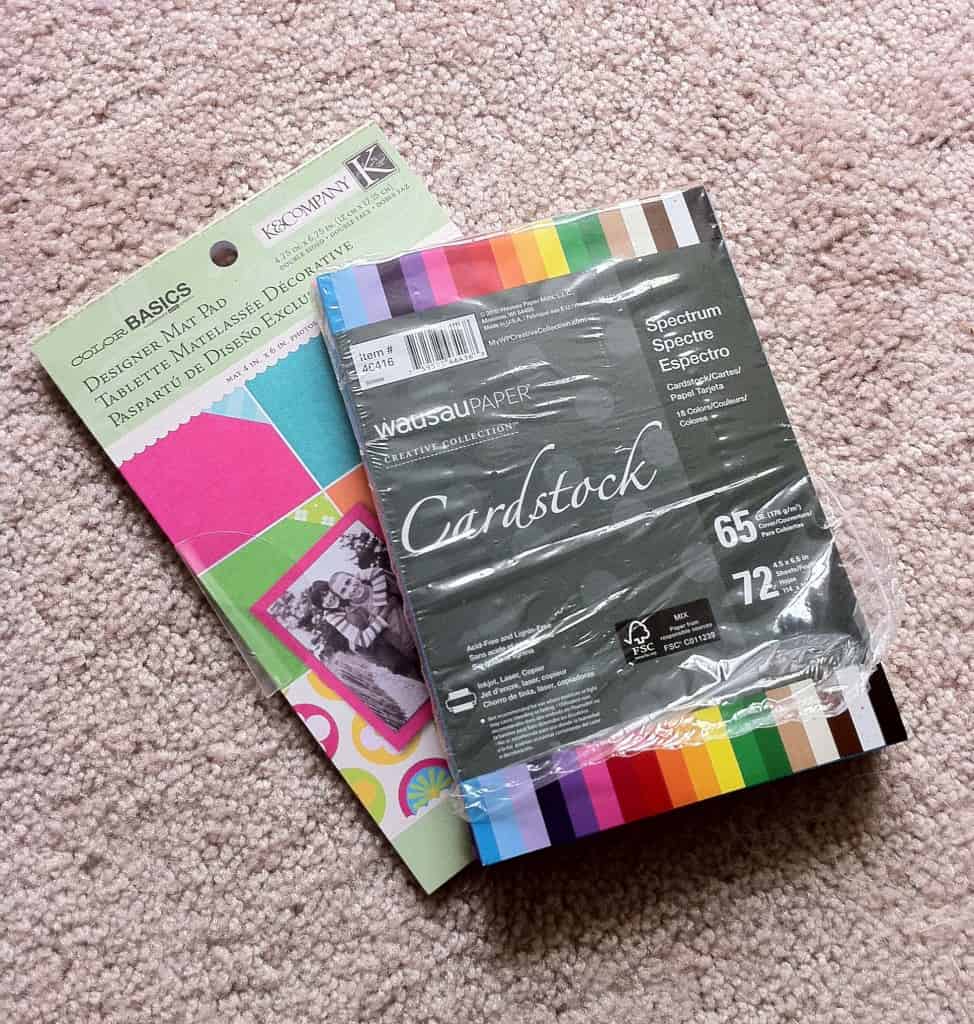 Note: I used pre-cut 4x6 scrapbook cardstock that just happened to be in the color palette I was looking for. You could honestly use whatever you have on hand but it should be a decent weight. Wrapping paper, for instance, would likely be too thin and would tear/curl.
Materials:
- Colorful paper
- ABC stickers
- tape of any kind, I used Scotch
- thin ribbon or baker's twine
- skewer sticks
- scissors
Fold your paper of choice in half. For my 4x6 sheet of cardstock, I folded it lengthwise.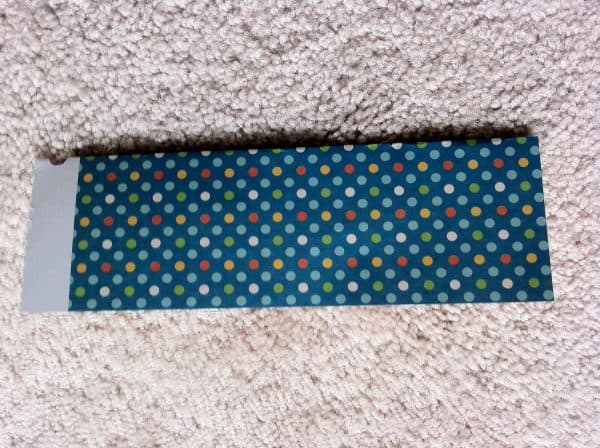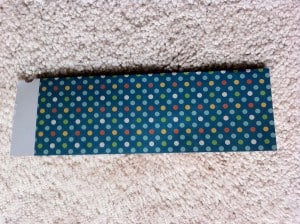 Cut little flag shapes so that the top edge of the flag falls on the folded line of paper.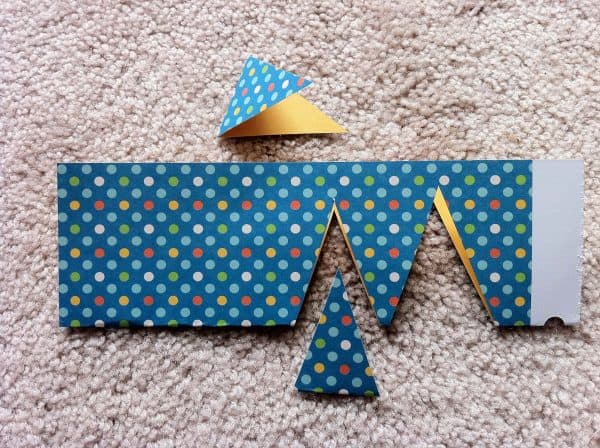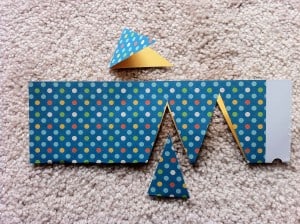 I'm usually crazy anal retentive about something like this but I honestly just started cutting. My flags were all different sizes and I actually think it turned out nicer, less overly uniform. Just be sure you're cutting flags that are large enough for your ABC stickers.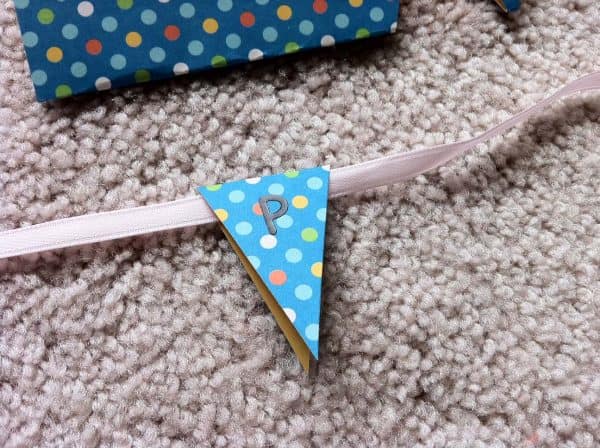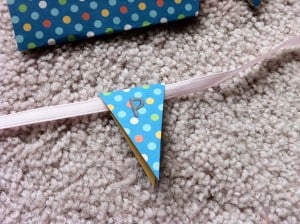 Lay your ribbon or twine out. Line up your little flags in the order you want them to be and apply the stickers to spell out your message. Place each flag over the ribbon and tape shut. I used a tiny rolled up piece of Scotch tape but whatever adhesive you've got on hand would work just fine.
I spelled out my entire message on one long length of ribbon. I left lots of room in between the words and waited until it was time to decorate the cake to cut them apart. I also found it helpful to slightly tuck in the corners of the each flag to it's neighbors. It helped the words "stick" together rather than slide around on the ribbon.
I just eyeballed the spacing by holding up my skewer sticks to see how far apart I could have them on the cake. I used 2 sets of skewers to make the 3 rows of the Peanut's birthday message. ("Happy 4th" & "Birthday" are two rows on the same set of skewers with her name on it's own set in front.)
And although it is tricky to tell from my first photo, I assure you the candles are a good distance from the paper toppers. I wasn't even a little worried about lighting them or having her blow them out. Just maybe keep that in mind if your cake is a little smaller. We don't need any birthdays ruined by fire hazards!