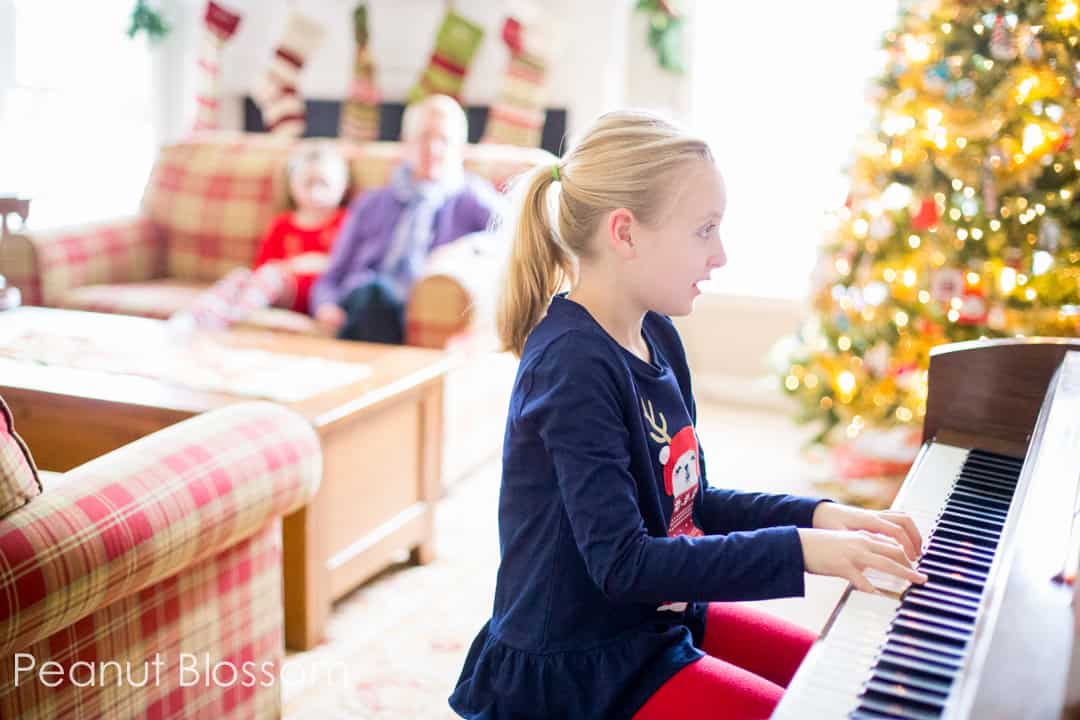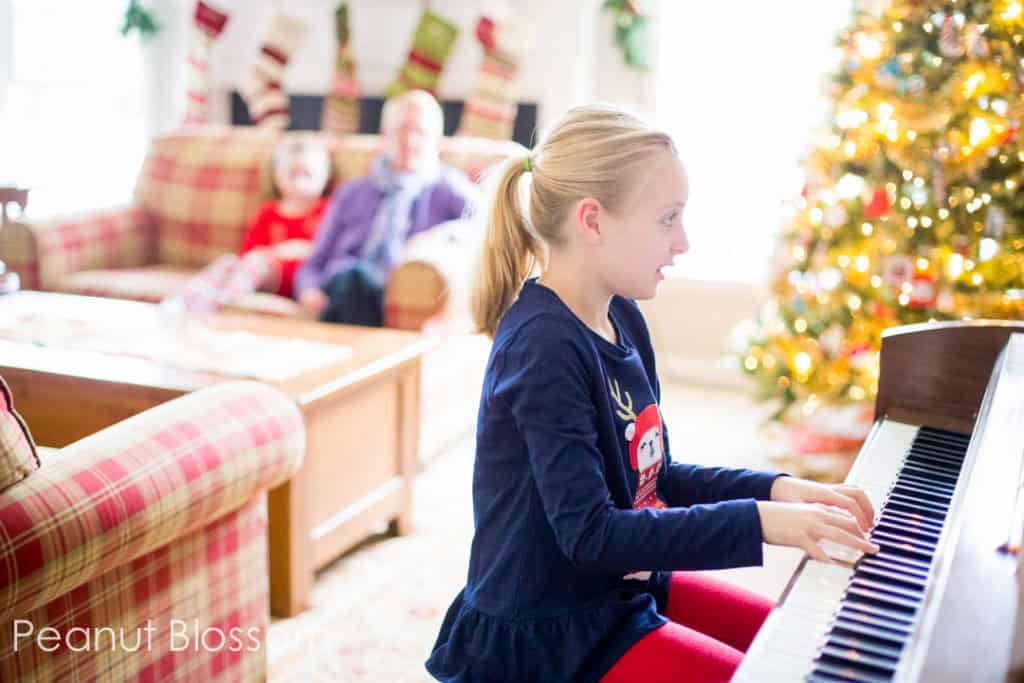 After a long and crazy year, our family is heading into the holiday season with the plan to intentionally make small moments special. I want my girls to know that Christmas is more than the moment they open the presents, I want them to experience the joy of spreading cheer over the course of the whole season.
A big portion of that for us is spending special time with my mom who recently moved to our area earlier this fall. Having a grandparent so close by has been a wonderful opportunity for the girls to focus on brightening someone else's holiday.
The Peanut has been working hard on a few new Christmas songs on the piano. So we invited Grandma over for an impromptu concert to show off her newest talents.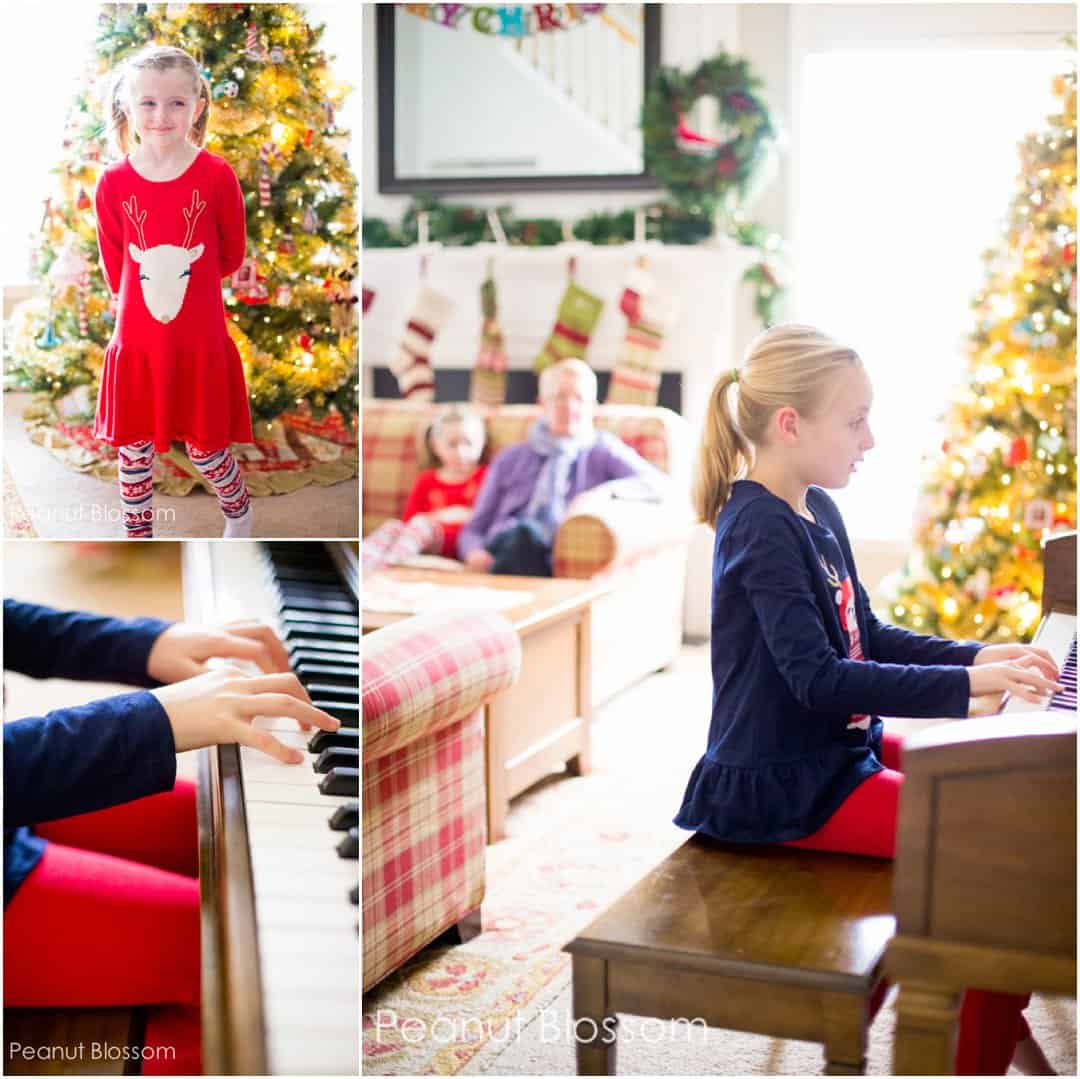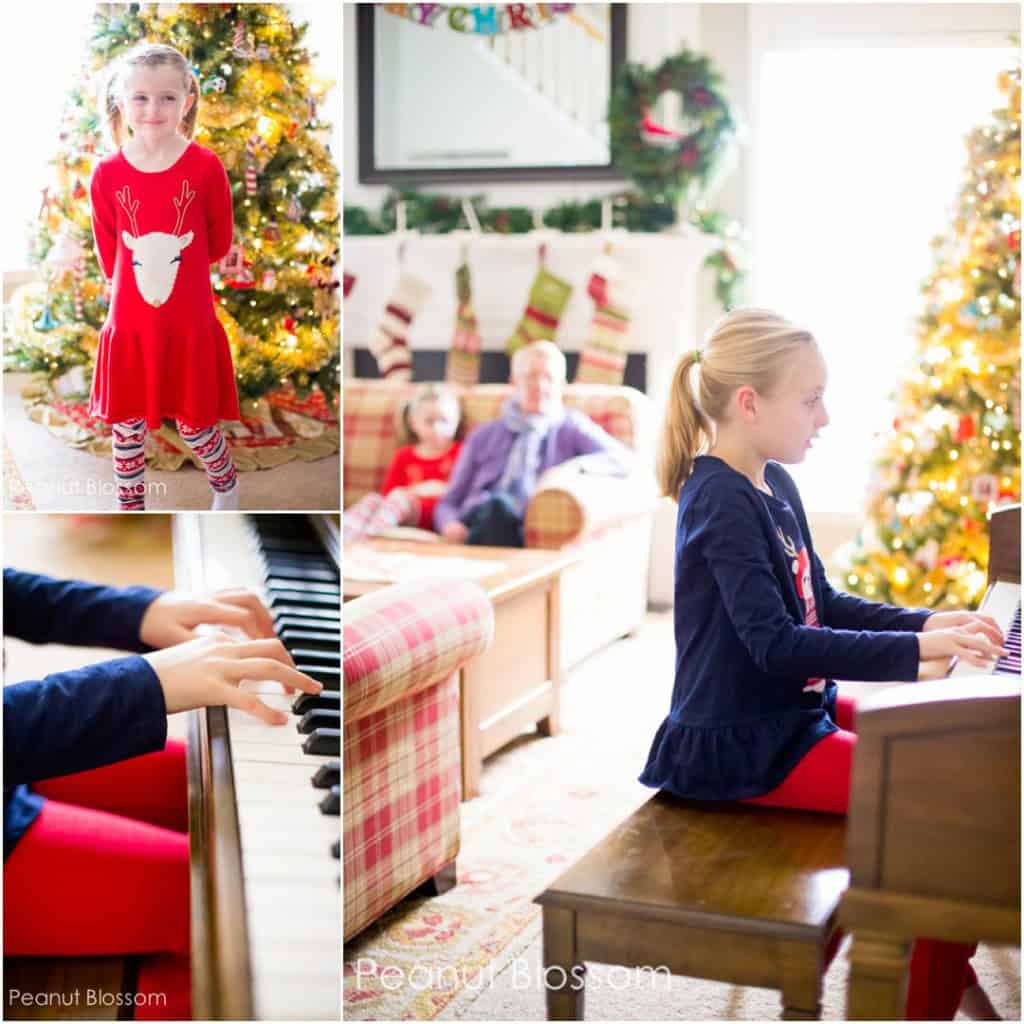 We turned on our newly decorated Christmas tree lights and everyone got dressed up in festive outfits for church on Sunday so that we could come home to our little living room performance.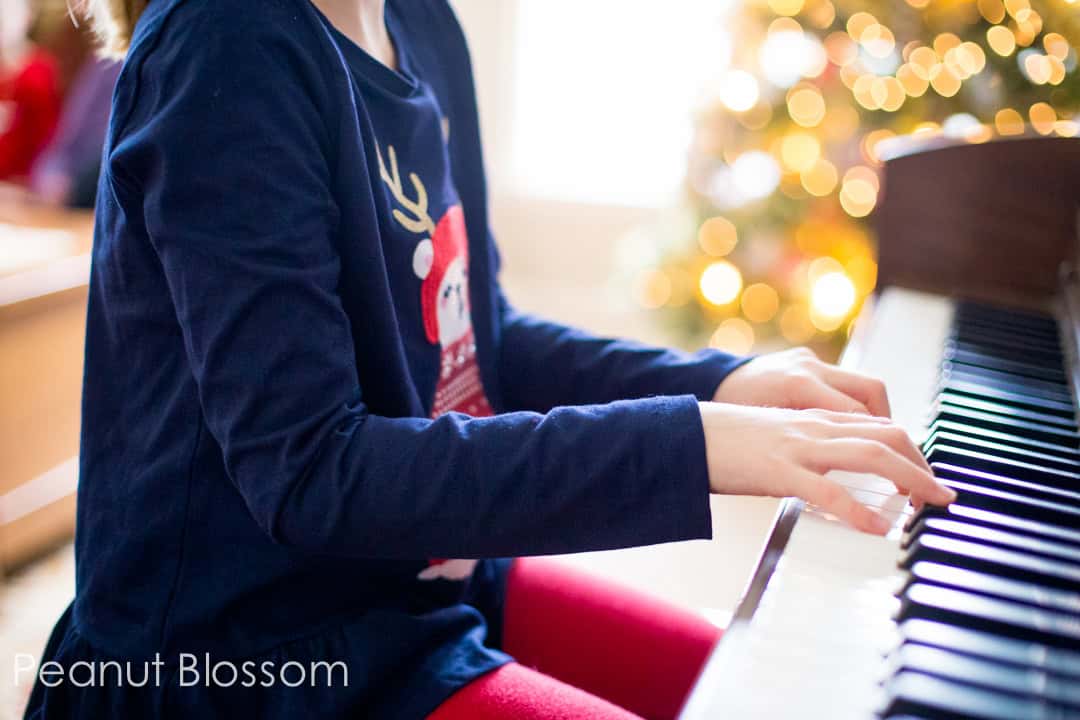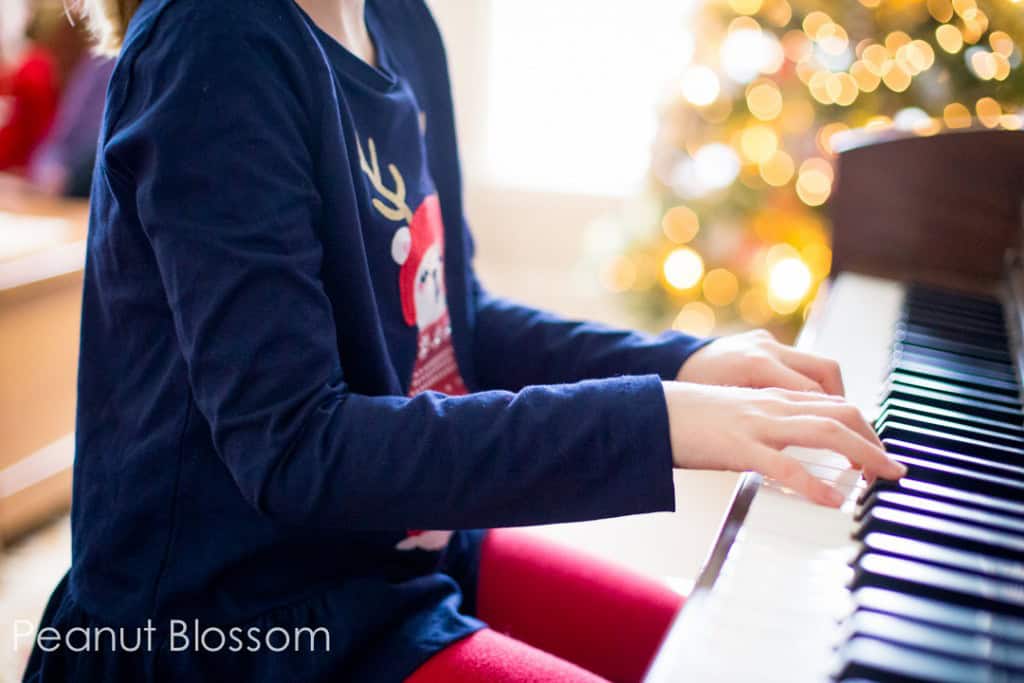 While the Peanut played, Little Pea showed off her favorite ornaments to Grandma and twirled to the music.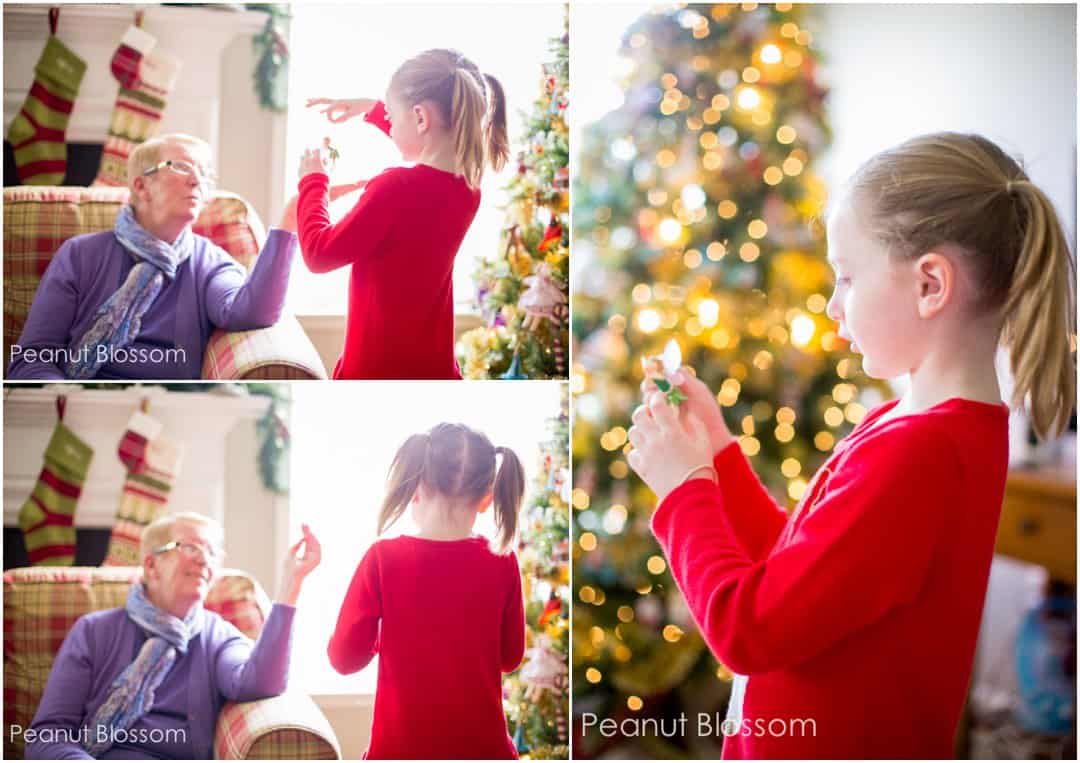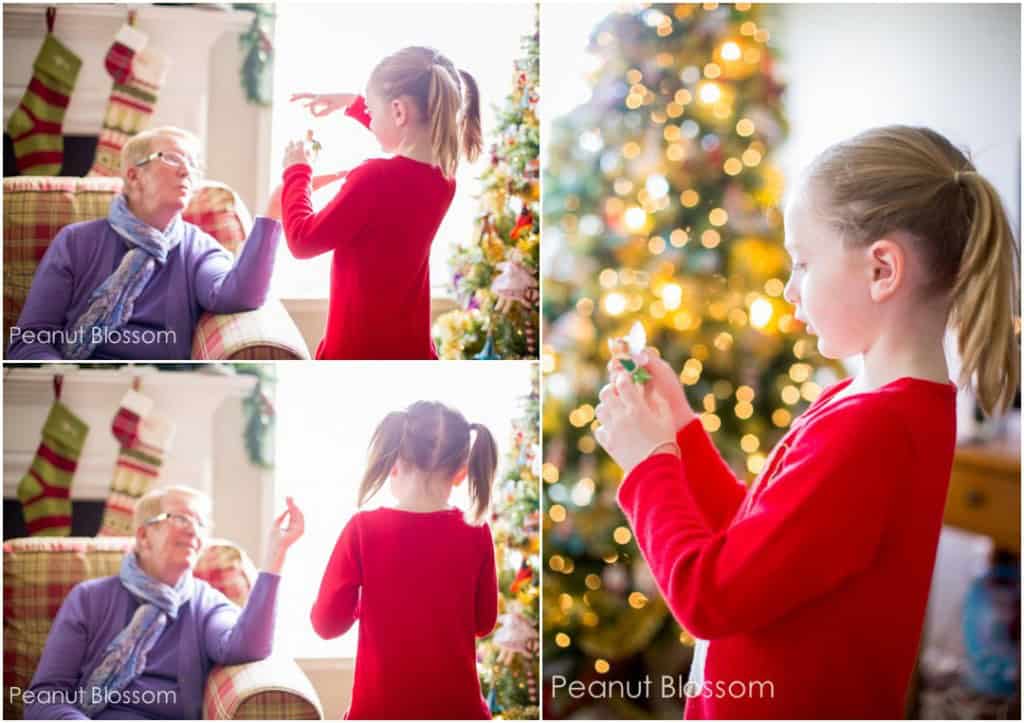 It's been one of our big happy moments for the last couple years to have the Peanut play a concert on Christmas morning before we open any of our gifts. She is so proud of her moment in the spotlight on that special day and works hard all month long to perfect some new tunes.
She loved being able to share a preview with Grandma so early in the month. It is such a treat to have her live in our town and be able to join us for such a simple thing.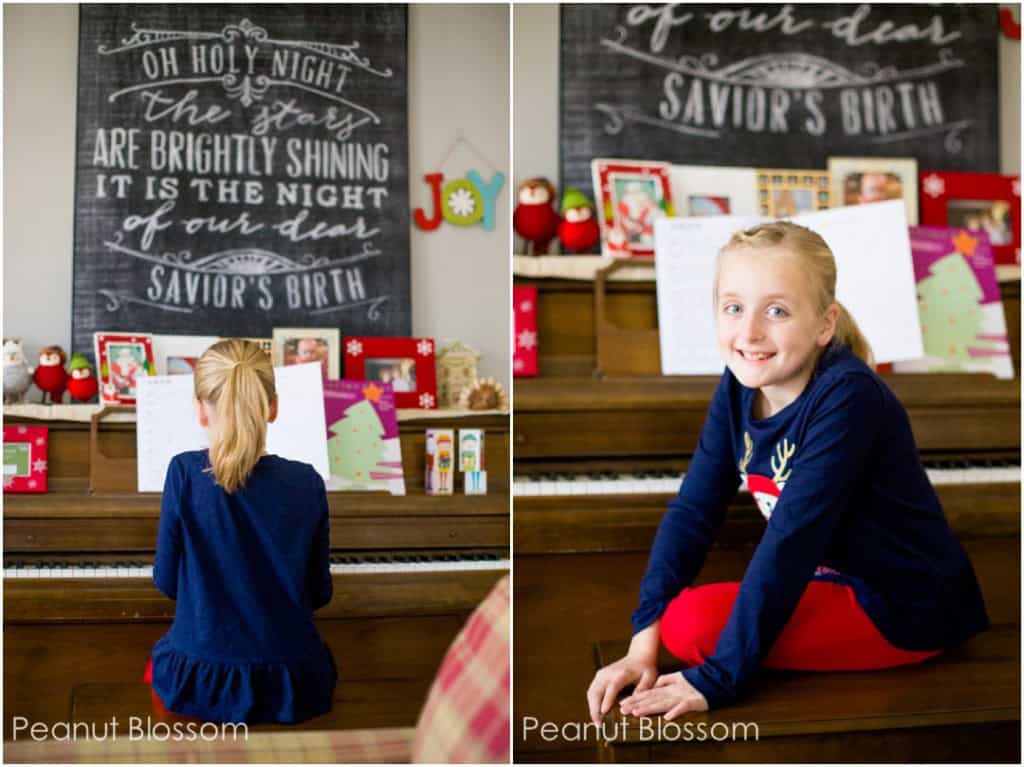 But the girls know firsthand, not everyone is lucky enough to have a grandparent live nearby. It's been several years for them since they've had this luxury. As a particularly vivid reminder, Grandma lives in an apartment where there are several grandparents living far away from their own grandkids.
We make it a point to get dressed up cute and festive in our favorite Gymboree outfits before joining Grandma for Sunday brunches at her apartment's restaurant. The sight of our cheery Christmas girls brings the biggest smiles to these lovely older folks' faces. The girls get stopped for compliments and cooing by grandparents missing their own family and it warms my heart to know we can spread joy with such a simple thing as Little Pea twirling in her Rudolph sweater dress down the halls of the apartment.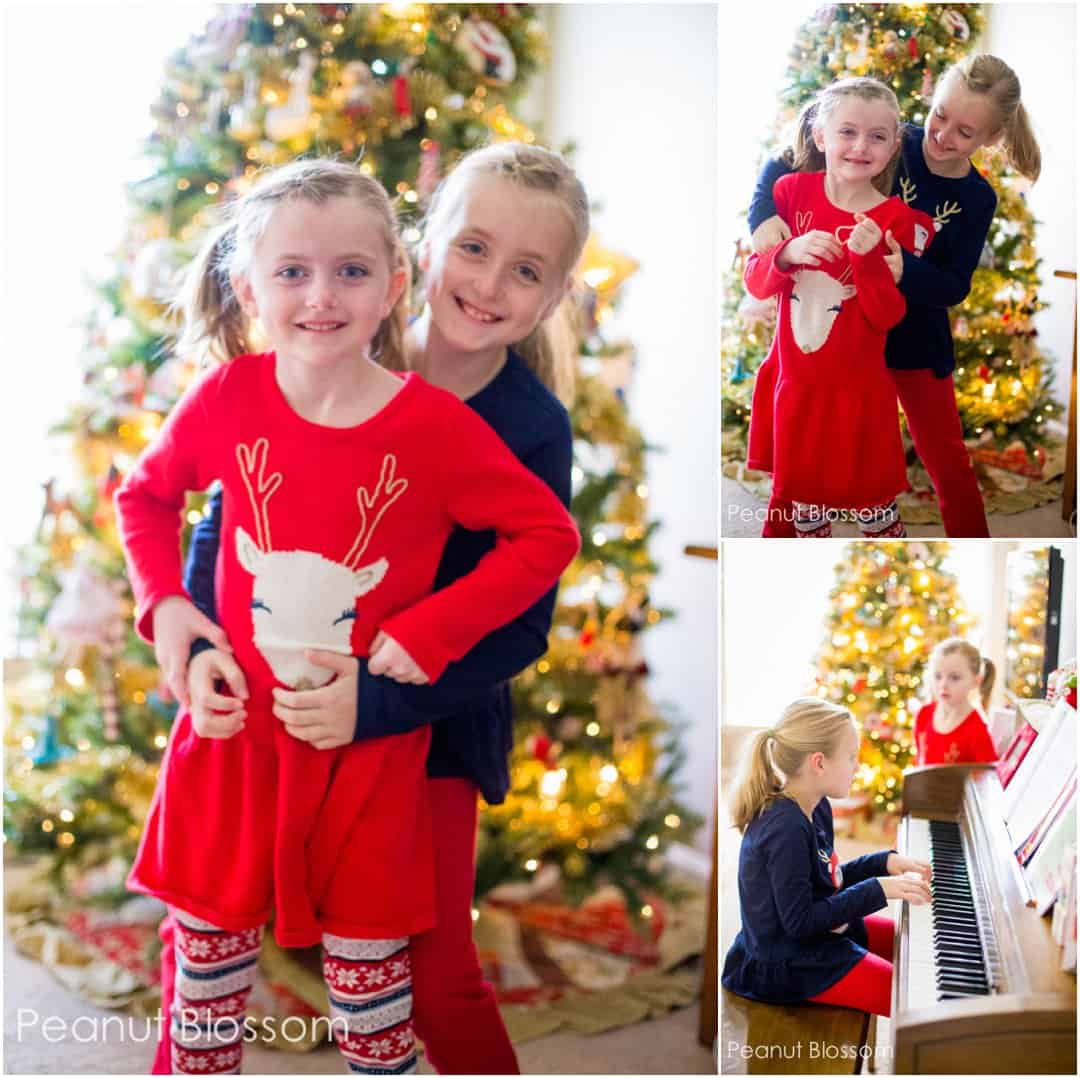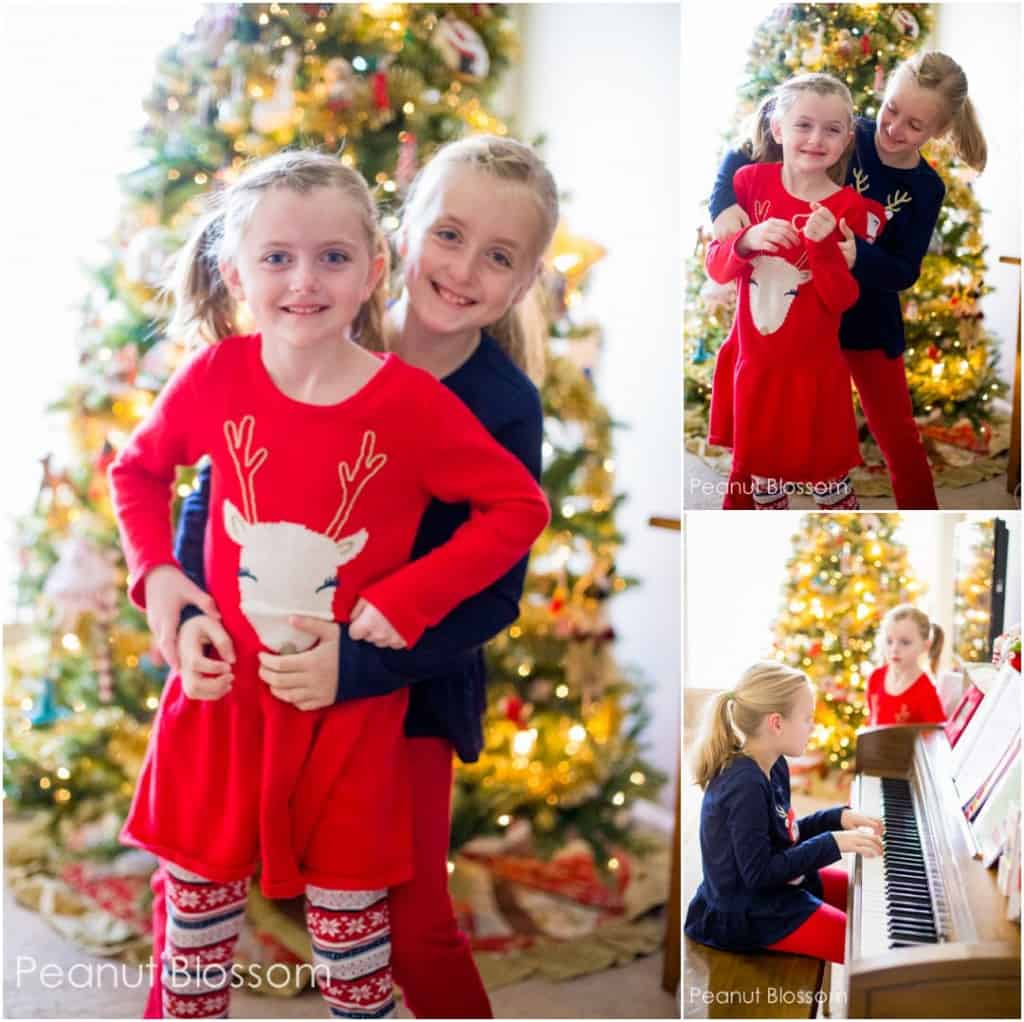 Every year I stock up on cozy and cute Christmas Gymboree pieces and the girls wear them all month long. They're happy because they're comfy and I'm happy because it makes our holiday photos look fantastic no matter what simple thing we're up to.
While you're waiting to hear if you won, you and the kids can get started with one of our 10 tips for including grandparents in your holiday traditions. Check out the full list below!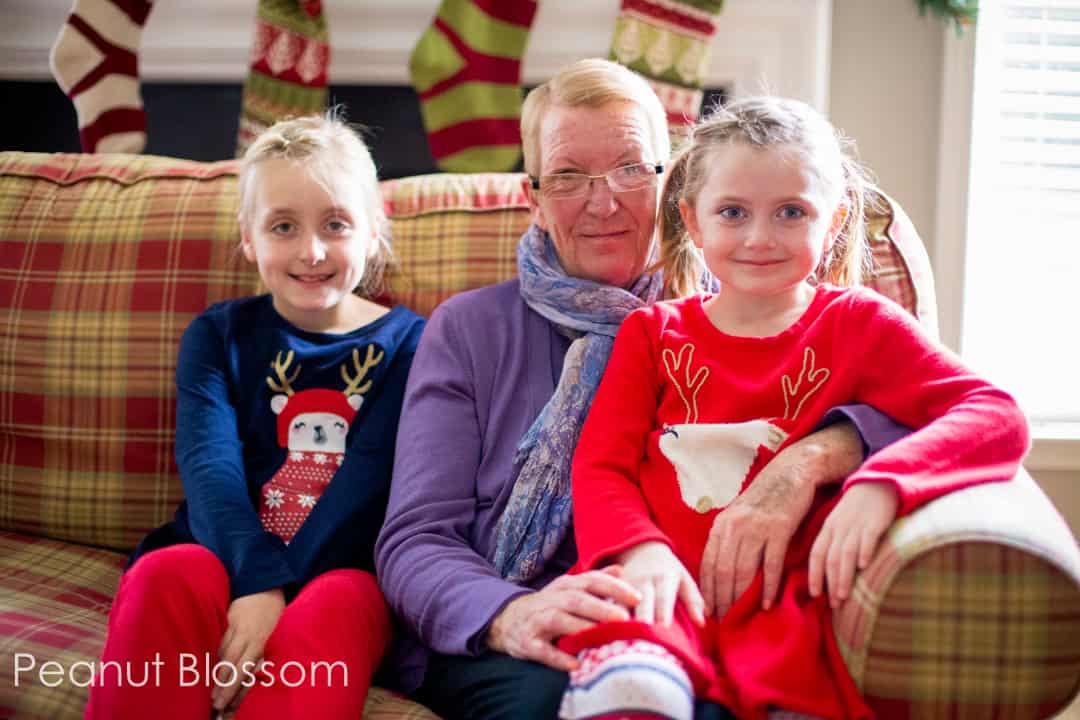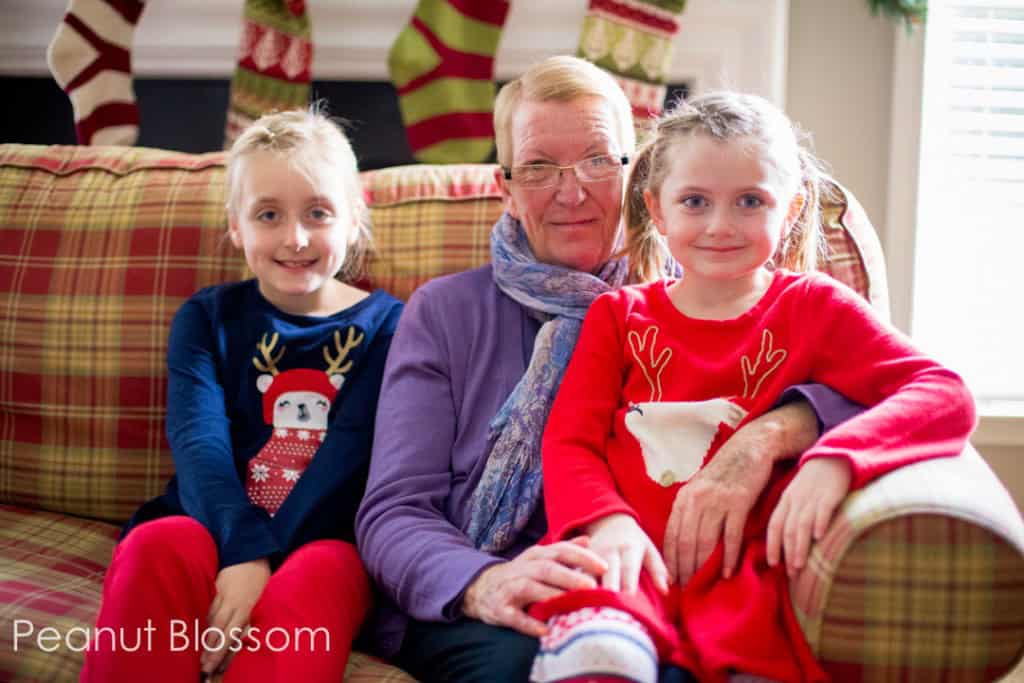 If you're lucky enough to have a grandparent living close by, here are 5 of our favorite traditions to do with Grandma:
Have an annual tree ornament shopping day with lunch out at a restaurant
Help grandma bake your favorite holiday treats
Host a holiday music concert for Grandma: the kids can sing, dance, lip sync, or play an instrument!
Pop a big bowl of popcorn and watch Grandma's favorite classic Christmas movie
Make homemade ornaments as a special surprise gift for Grandma's tree
If you're not lucky enough to have a grandparent living close by, try one of these 5 ideas instead:
Find a local independent living center that might host holiday events for residents. Grandma's apartment has local piano students come play concerts. The residents there are less intimidating to small kids than nursing homes because everyone is in relatively excellent health making it a better option for young families.
Have the kids draw special pictures for grandparents that live out of town and mail them with your holiday cards.
Call grandparents and have a virtual caroling session with the kids over the phone.
Make homemade photo ornaments of the kids for your grandparents' tree.
Call grandma and ask her to tell the kids her favorite memory of Christmas from when she was their age in lieu of a bedtime story.