These creative Christian coloring books and devotionals are perfect for both teens and adults who want to express their faith through hand lettering, doodling, painting, and other artistic expressions of joy.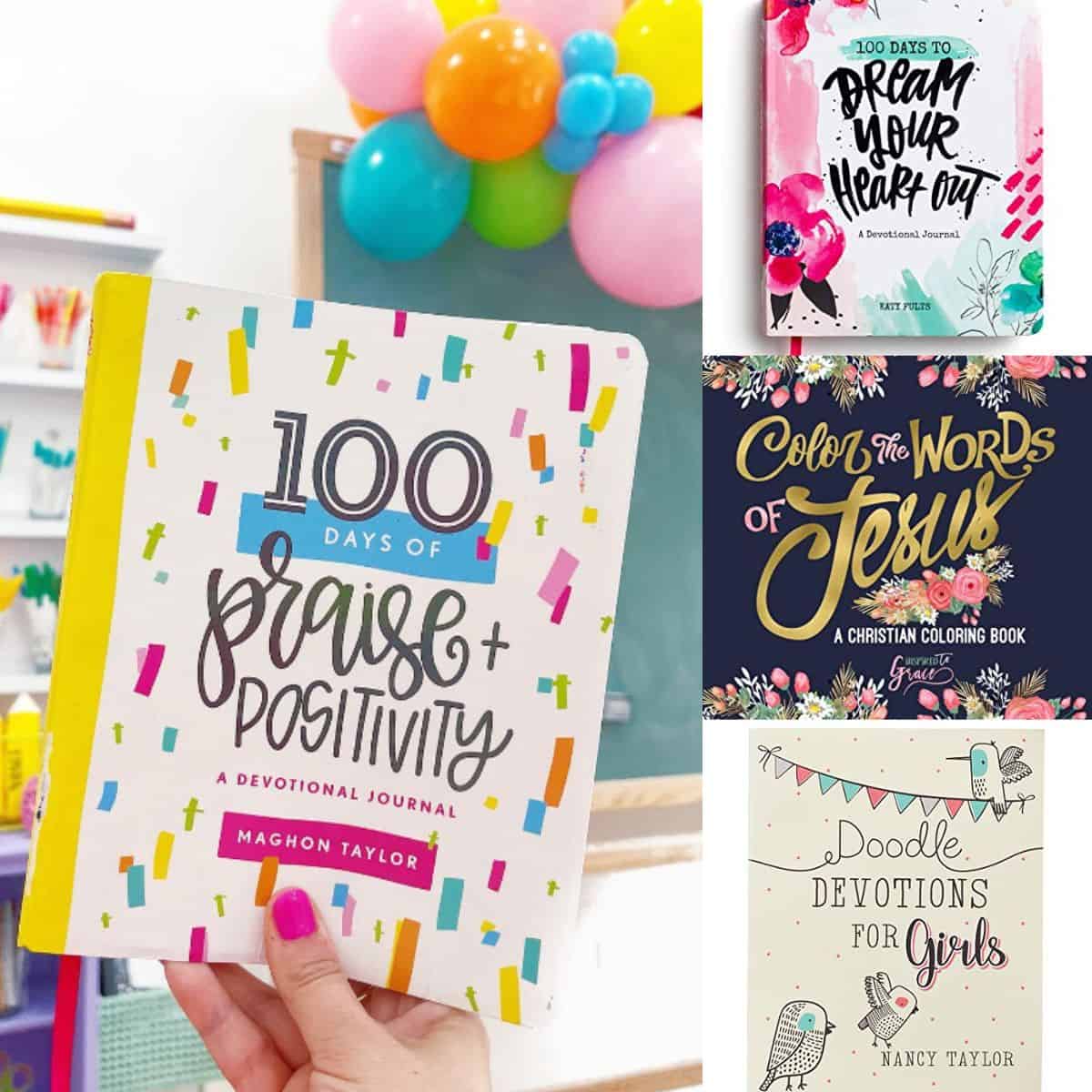 I believe that creativity is a gift from our loving God who wants us to be happy.
Expressing yourself with colorful markers, paints, pencils, is a way to spread joy not only for yourself but for those who you share your projects with.
I was thrilled to stumble upon this set of creative devotionals and be introduced to the concept of bible journaling and handlettering.
While I'm more of a reader, I have a very artistic daughter and I love that the authors of these Christian coloring books and devotionals have created something that would help her connect with her Maker in way that encourages her gifts.
If you're looking for a special way to spend your prayer time or need a creative gift for the artistic person in your life, these books would be a very thoughtful gift.
What is a Bible Journaling?
Bible journaling is an interactive way to explore God's Word through coloring, doodling, and creative expression.
You can choose to illustrate a bible directly in the margins and white spaces, use a creative devotional as a journal, or your own sketch book with blank pages if you prefer.
Is This a Good Fit for You?
Do you love to do handlettering projects? Do you love to doodle and draw? Do you just love using colorful markers and paints?
Do you want your creative time to have meaningful purpose?
I think that bible journaling and creative Christian coloring books and devotionals could be a wonderful way to spend a few minutes each day.
The books on this list would also make an amazingly thoughtful gift for the creative girl in your life.
How to Use These Christian Coloring Books
The best part about these coloring books is that they could be used as an official part of your bible study or morning prayer time.
They could also simply be used as a way to relax and give yourself a few moments each day to do something fun and relaxing that soothes your soul.
If you have never done a bible study before, you might want to start with my tips for a DIY bible study. It is perfect for absolute beginners who have never done this before.
You can read about my morning basket habit which how I make time each day for reading or coloring in my devotional.
And if the coloring books don't feel like the just-right fit for you, perhaps you'd enjoy one of these joyful devotionals for moms instead. They're more appropriate for someone who just wants to read and not necessarily color with fun pens and markers.