These chapter books for boys are perfect for any home library and will be enjoyed by any young reader.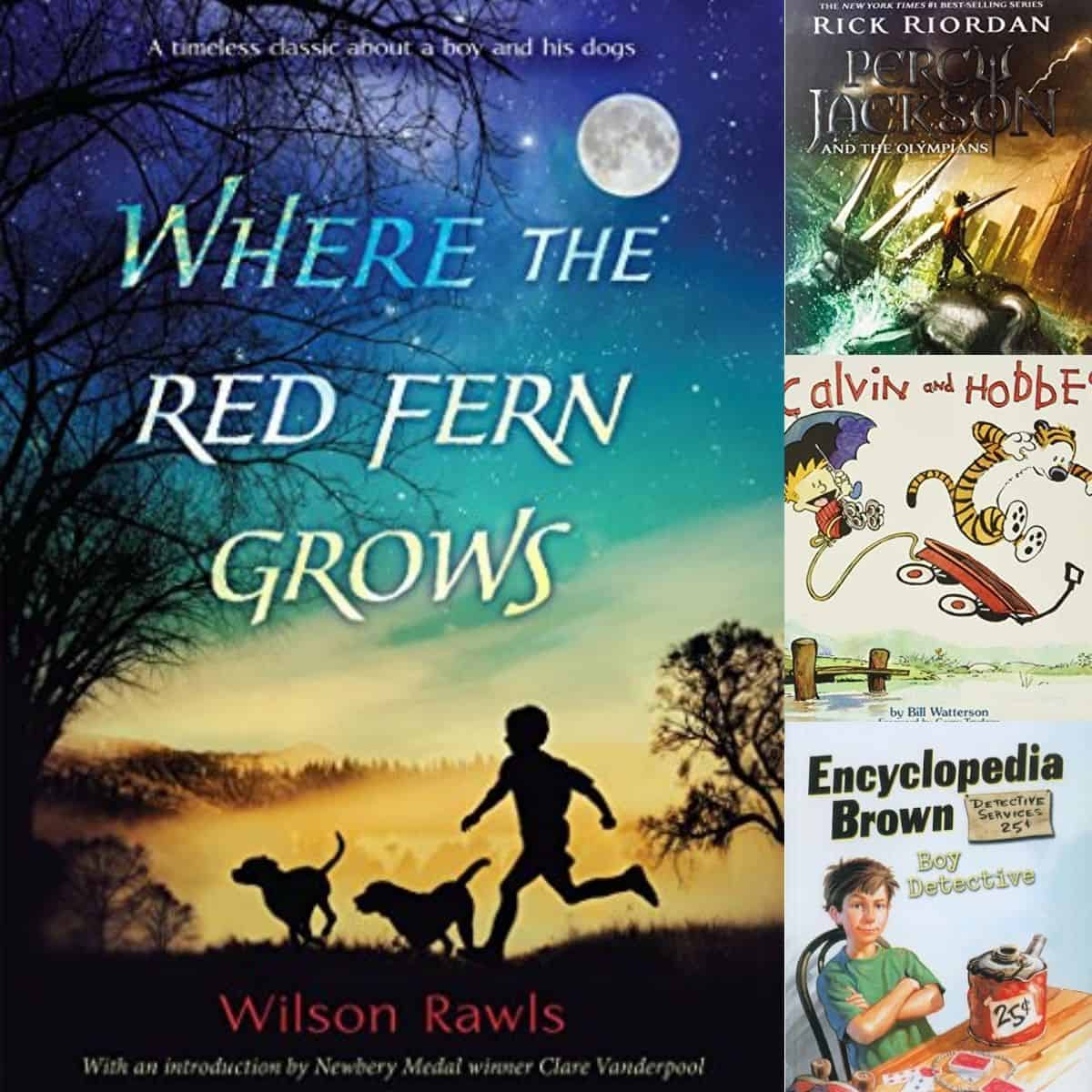 When I was still pregnant with my youngest daughter, my book club gave me the best baby shower gift EVER.
While other family and friends ensured my baby would have all the clothing and gear a newborn needs, my beloved book soul mates pulled together a baby shower gift basket of the essential chapter books that inspired their own love of reading.
As they handed the amazing gift over, they told me:
"These books turned us into readers, our hope is that they'll do the same for your sweet little pea, too."
Queue all the tears.
You can read about the other fun goodies they tucked into that precious gift here and see the specific list of books they included here, but I wanted to share a list of fantastic chapter books for boys that would make excellent additions to a gift basket.
How I Chose the Books
Since I don't have sons of my own, I reached out to the real experts I know.
These boys' chapter books came recommended by my favorite boy mom friends.
These are the books they've reported that their sons simply couldn't put down and several on the list were recommended that my daughter would love, too.
What Makes These "Essential?"
While some book lists will suggest children's books because they are classic literature or because they are filled with excellent life lessons or have some level of "intelligence-meter" quality to them, this list is a bit different.
These books did the most important job a book can do:
They captured the imagination of a young boy who read it and turned him into A Reader for Life.
Would Girls Like These, Too?
A good book is a good book!
I strongly believe that girls can and should read stories about boy characters just as boys should read amazing stories featuring girl characters.
Books are a very personal preference.
As a general rule these chapter books may appeal more to boys than girls but the themes are quite general and could easily apply to any child who wants to read.
Only you know your child the best!
If you're looking for a list of chapter books for your daughter or if you have a son who prefers stories about family, dancing, and horses or enjoys female protagonists, you may also enjoy this list of books for girls.
Essential Chapter Books for a Boy's Home Library
More Books to Give as Gifts