These wonderful books for First Communion are a great way to help your child prepare for this blessed sacrament. They also make a wonderful gift idea for the special day.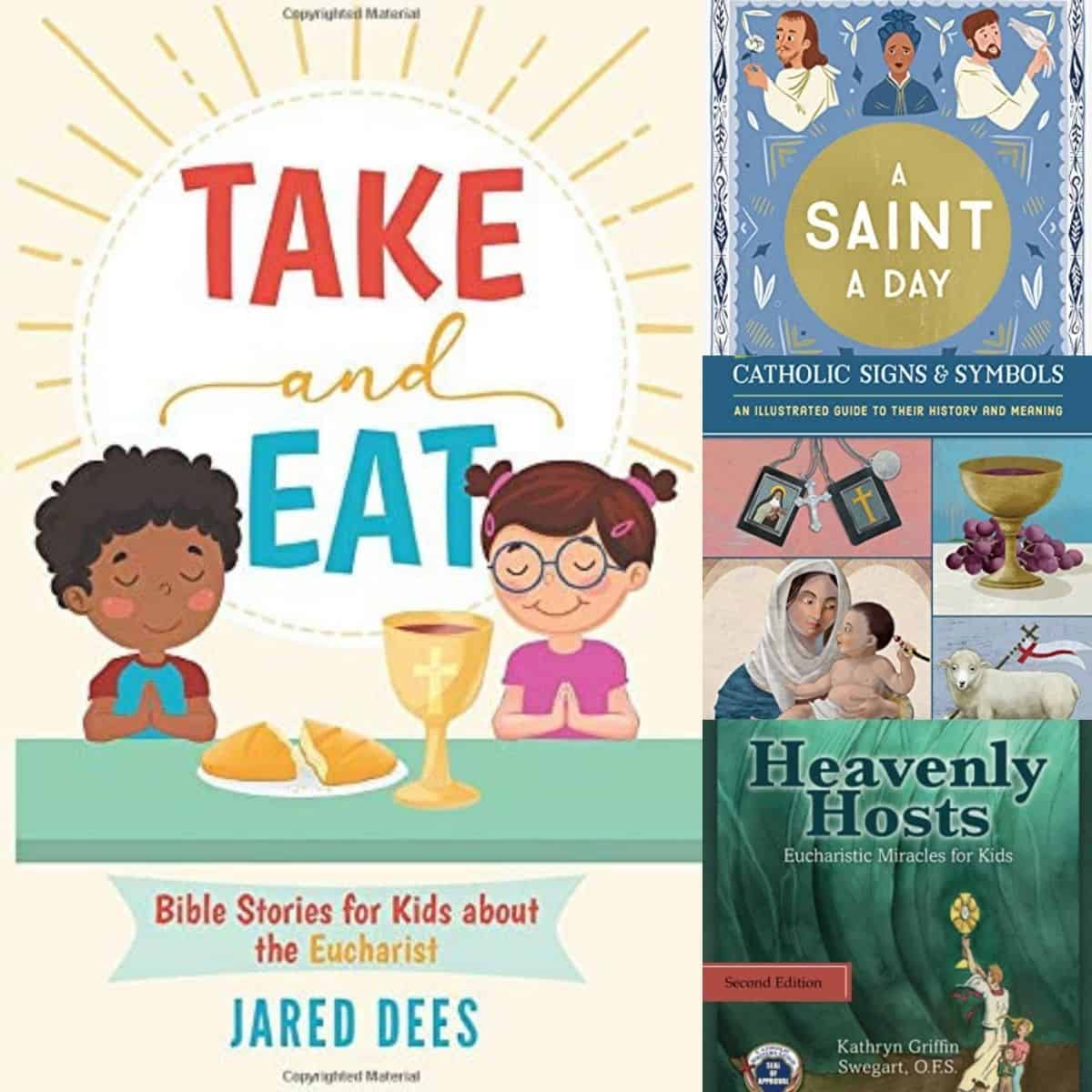 One of my very favorite gift ideas for kids is to find a special book that matches the occasion.
If you have a child preparing for First Communion this spring, you may want to consider giving one of these lovely picture books to them early so they can enjoy it while they look forward to that special sacrament.
Or if you're the Godparent looking for something unique, these books would also make a lovely gift idea.
Not quite what you're looking for? Don't miss my creative list of 20 First Communion gift ideas that you'd never think to give.
While some of these books for kids cover the meaning behind the Eucharist and holy communion, others reflect on the lives of the saints and would be really helpful as your child grows towards confirmation when they'll choose a patron saint to take for their own confirmation name.
More First Communion Ideas
Celebrating your child's Holy First Communion is a special celebration you'll both remember forever. Here are a few more ideas to make the moment extra special: