A full review of Dear Pope Francis: a book the pope wrote for young Catholic children around the world. Kids ask the hard questions and the Pope gives his answers.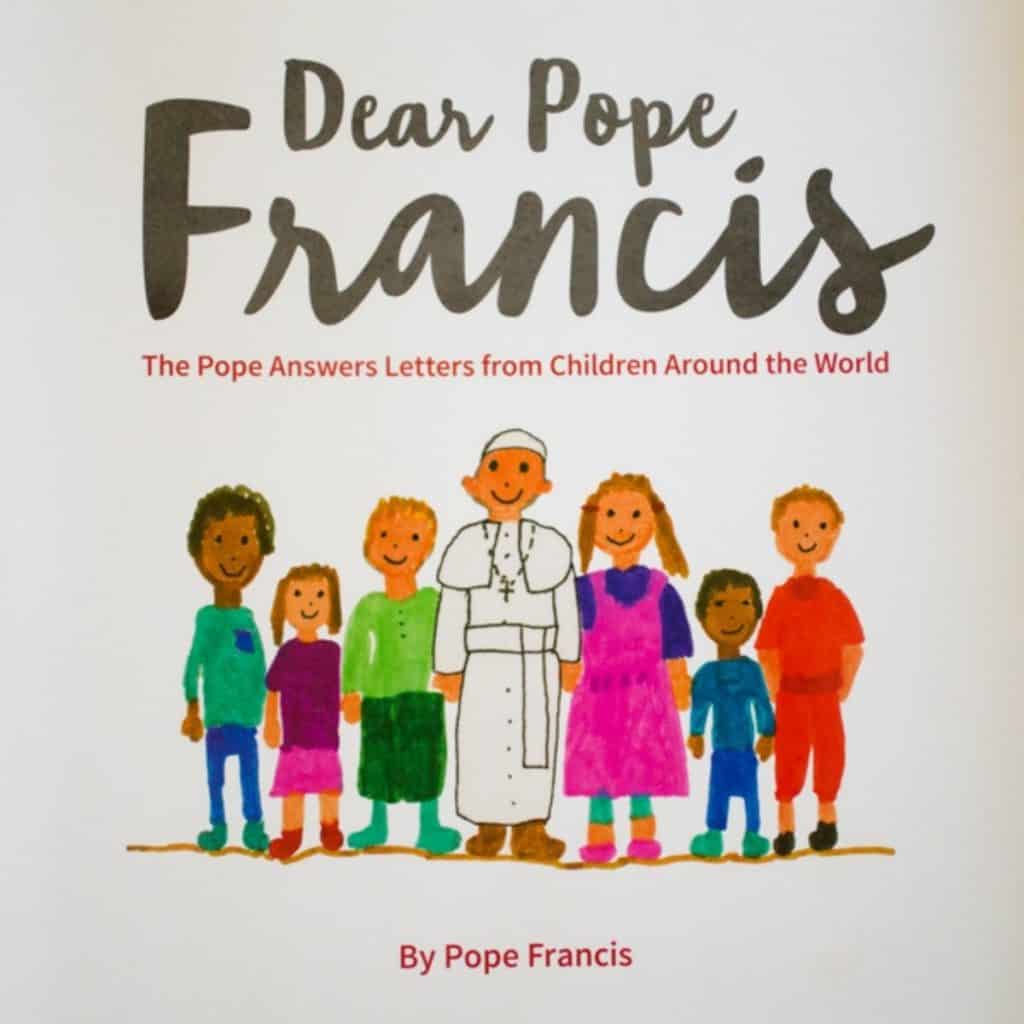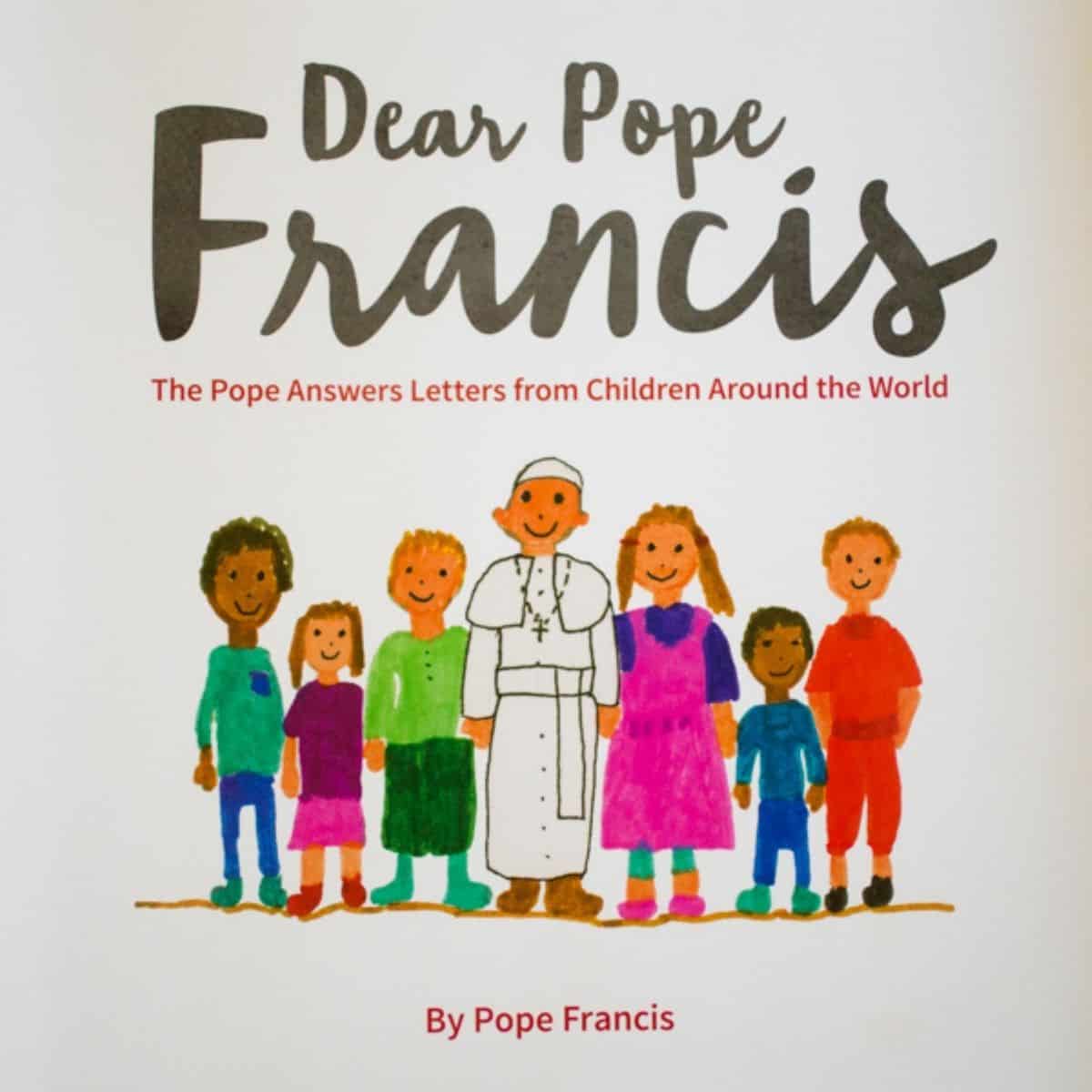 I like to stroll through Barnes & Noble as stress relief. That may sound quirky but finding random treasures during my strolls through their aisles makes me feel like I won a prize.
I enter the store not knowing what I'm looking for and am always surprised by what I find.
As I circled around the children's department during a recent visit, Dear Pope Francis was sitting there waiting for me.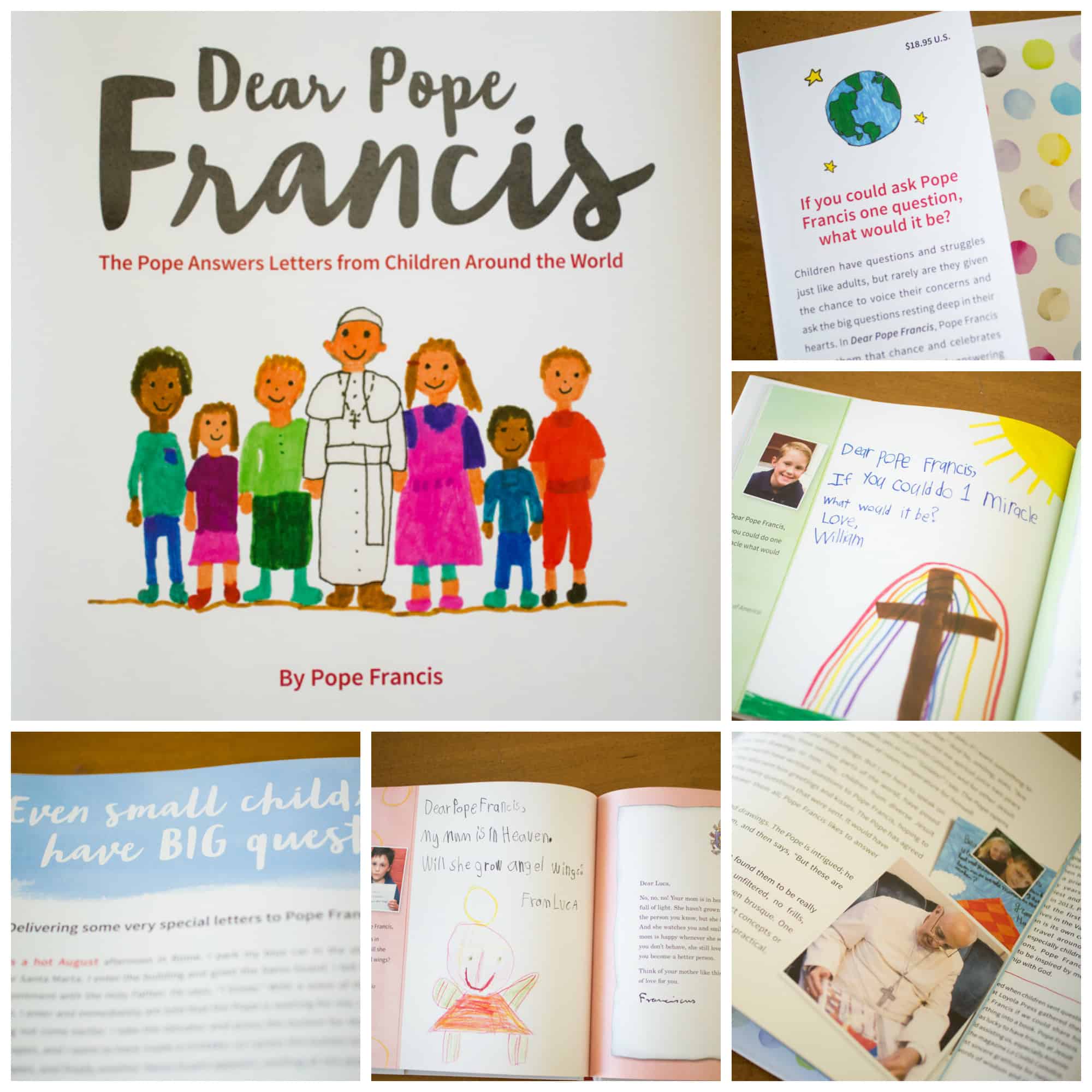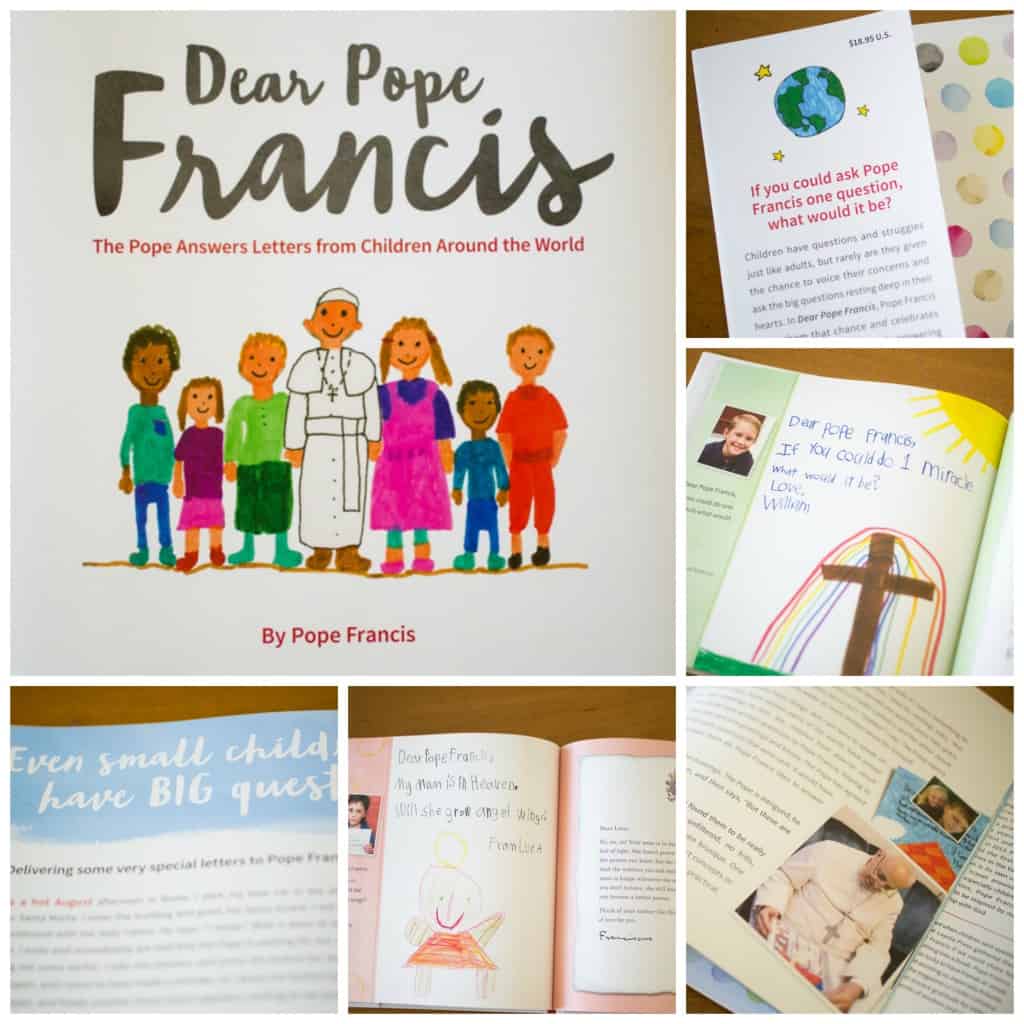 "If you could ask Pope Francis one question, what would it be?"
Now what if that question was asked by a child?! And the Pope took the time to actually answer it!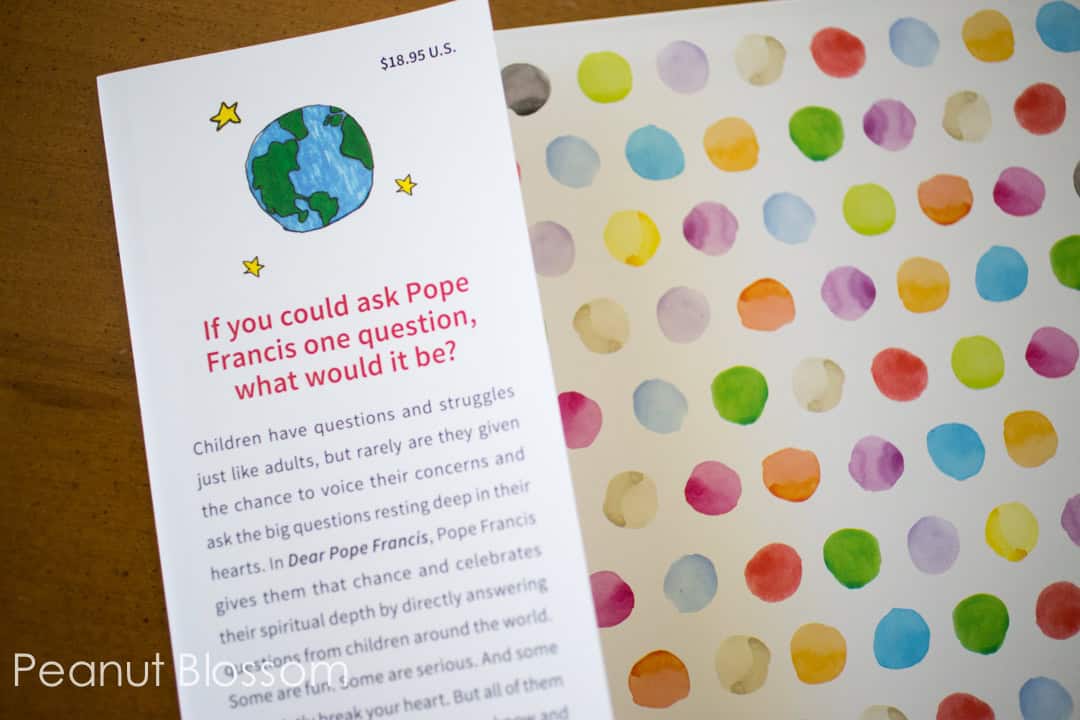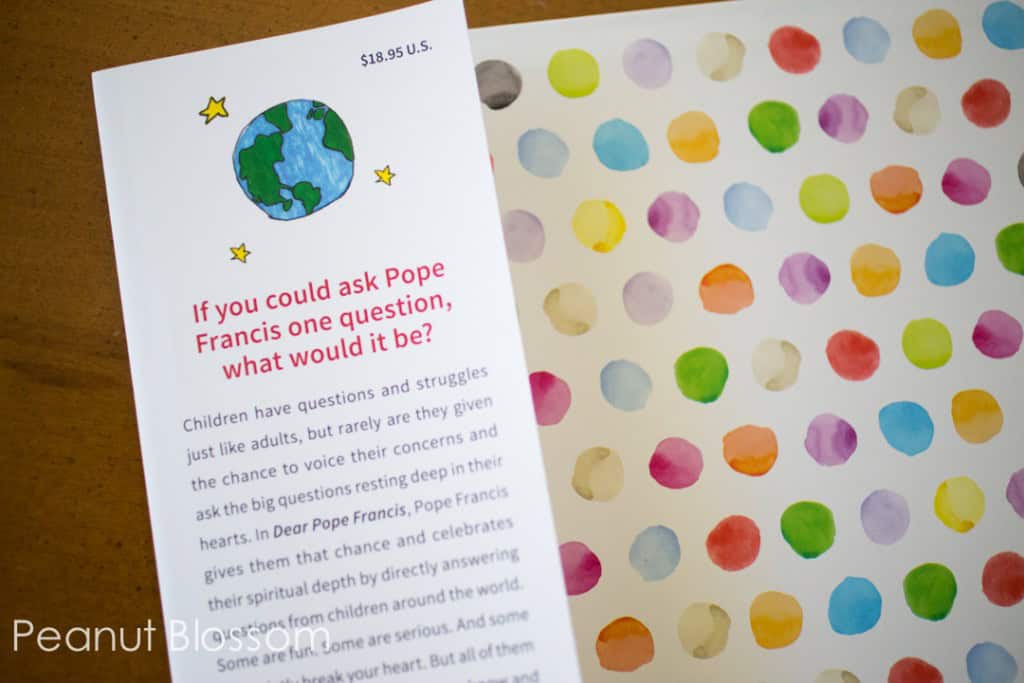 This heartwarming picture book is a collection of real letters from children all around the world that Pope Francis was given to answer.
The first letter I flipped to and read brought tears to my eyes but his answer is what had me reaching for my wallet so that I could bring this home to share with my girls.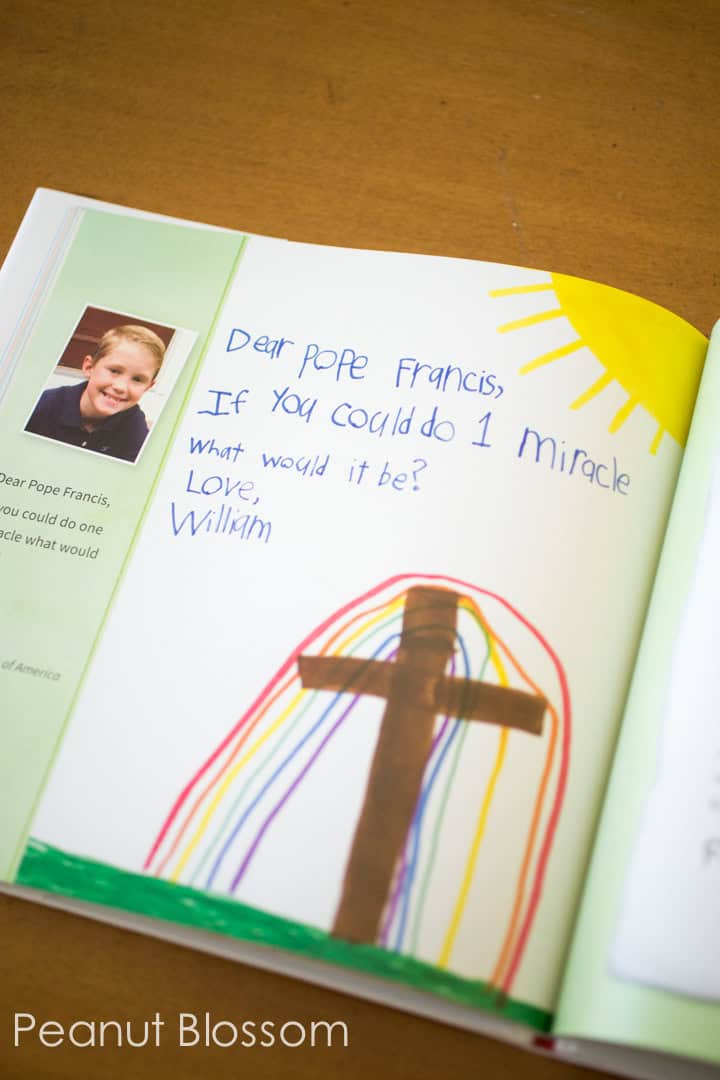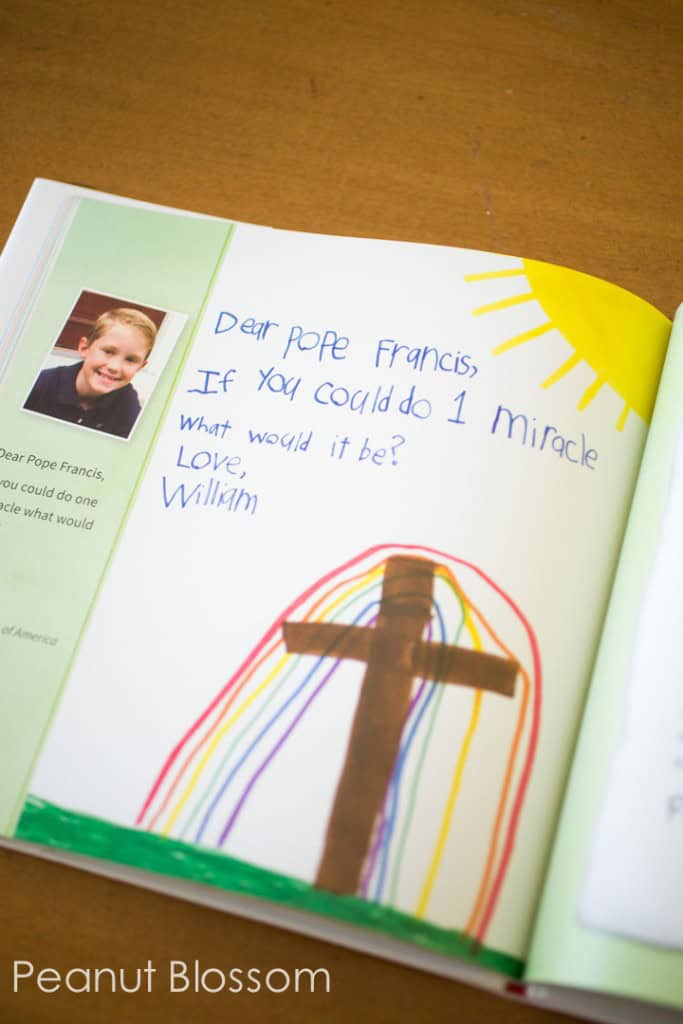 Each two page spread features a photo of the child along with a picture of their drawings.
Thankfully, they've translated each of the letters into English but I love that you can see the original language as it is written by the questioner.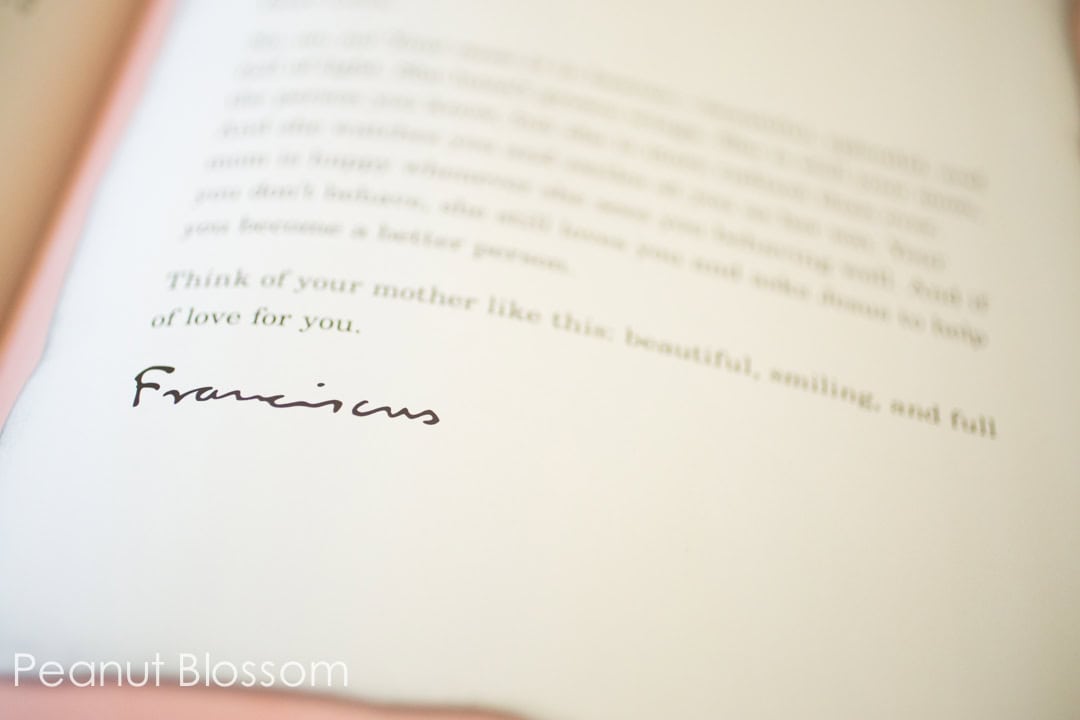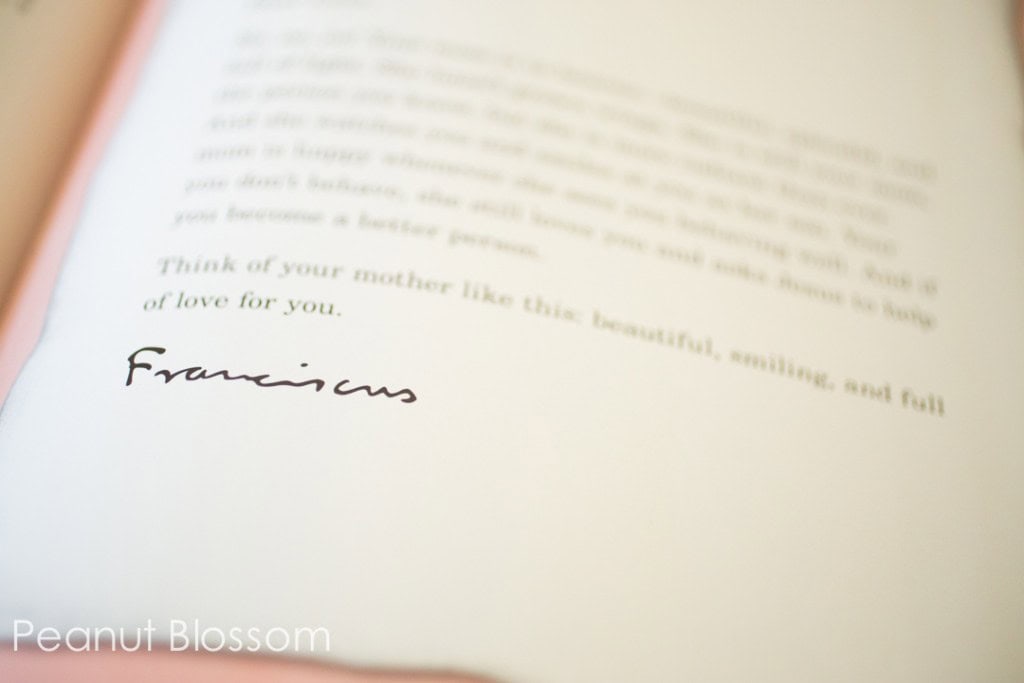 Next to the child's letter is the response from Francis.
He addresses specific details from their drawings and responds with such love and attention you feel as though they must have been in the same room having a chat.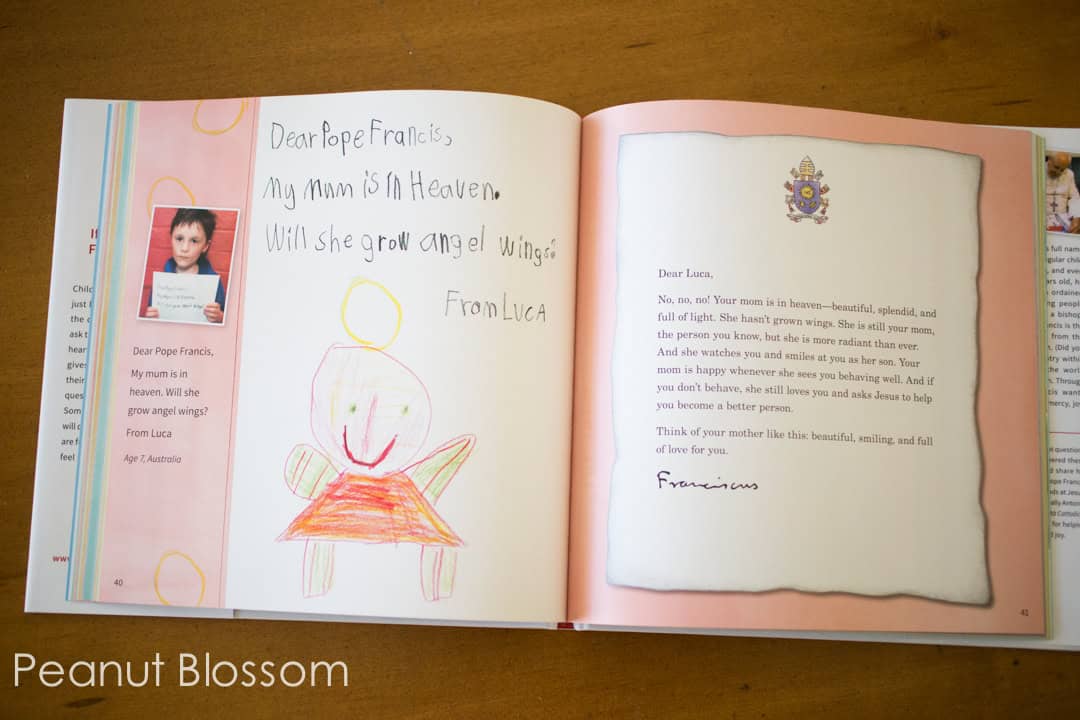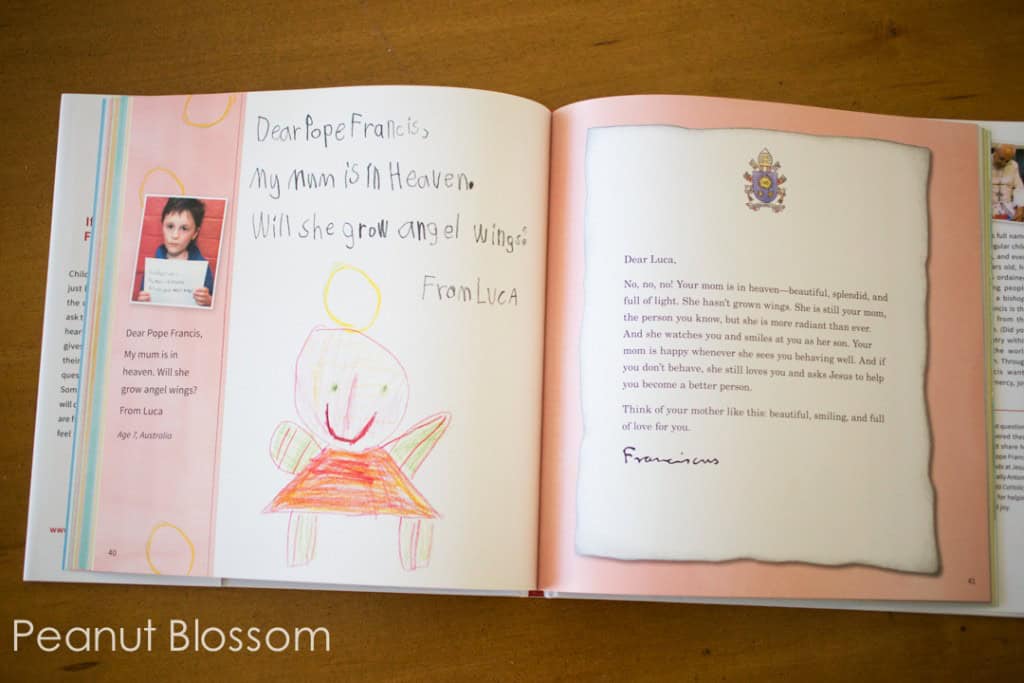 The children ask extremely difficult and pointed questions and Pope Francis replies with candid honesty and direct answers that are perfectly age appropriate without avoiding hard truths.
Death, war, violence, and questions of faith are interspersed with sweet inquiries about his hobbies and personal interests.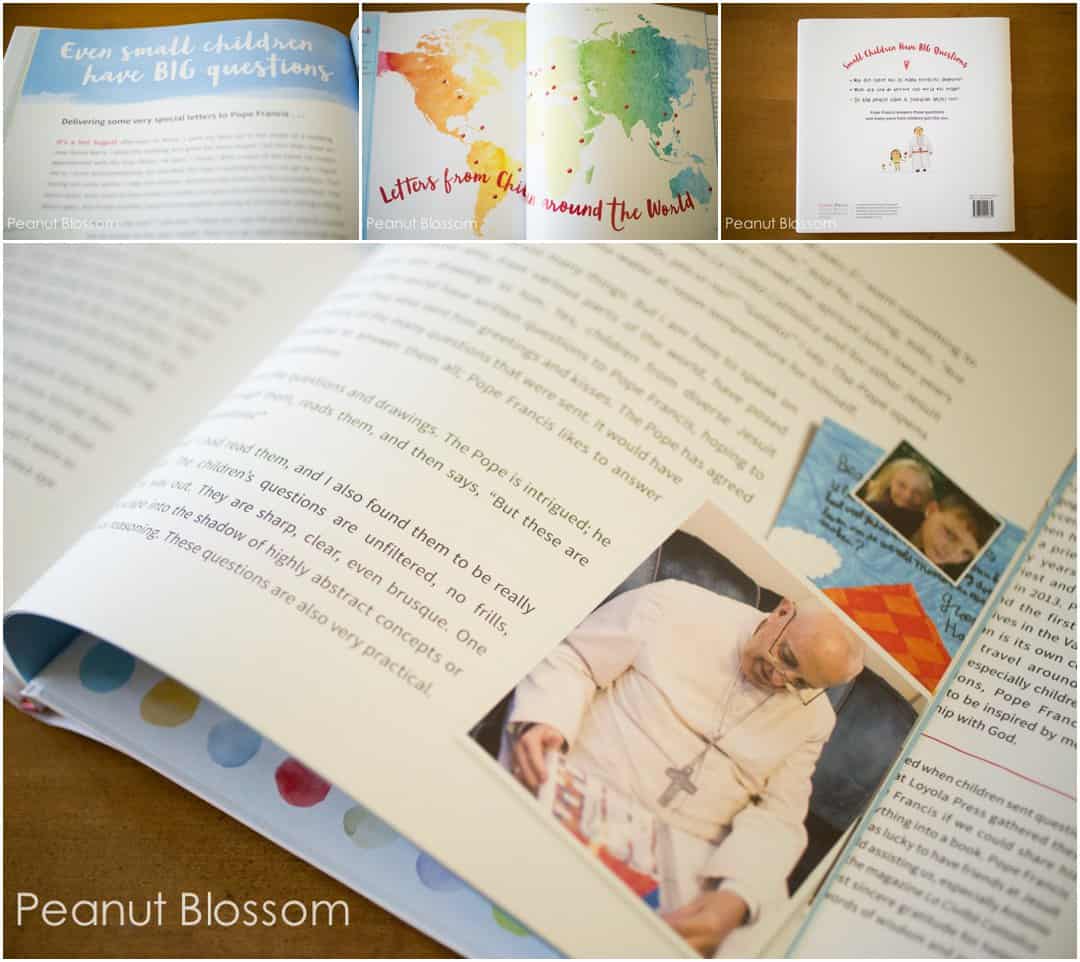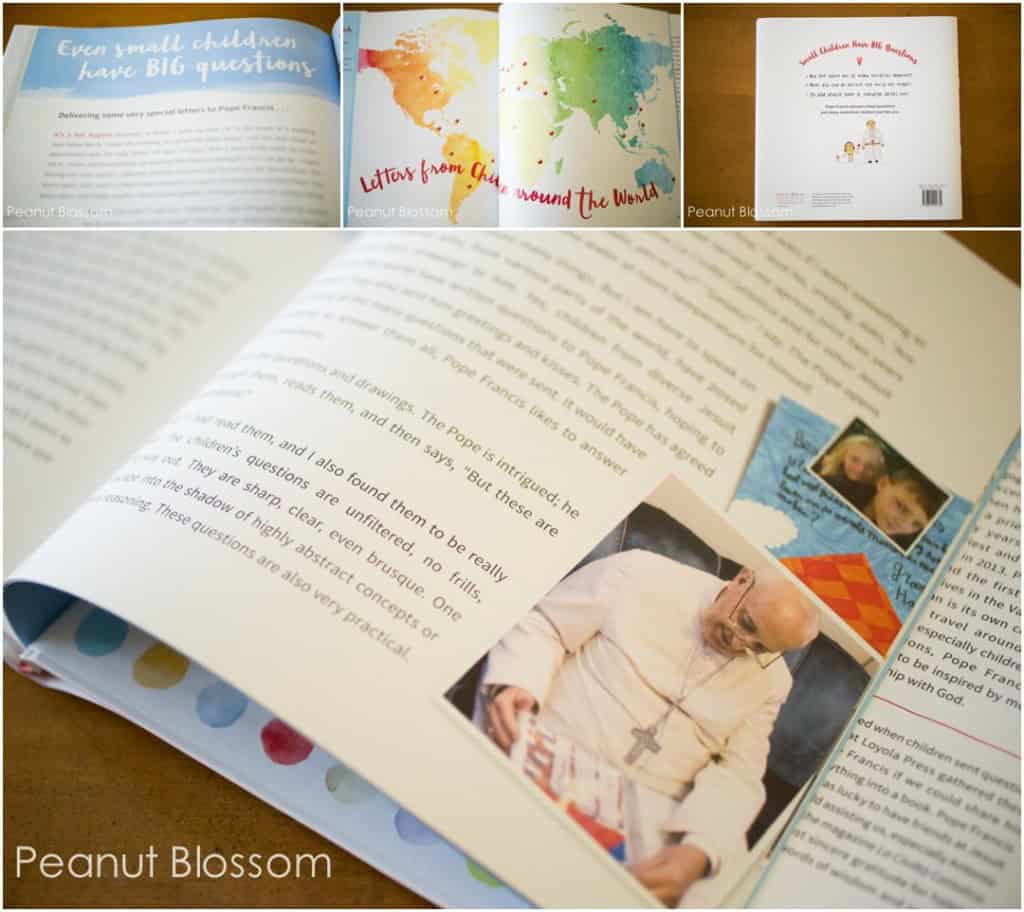 My stresses of that day felt lifted after reading through this lovely book. Pope Francis has a way of instilling hope into even the darkest of the questions.
The Catholic faith is represented at it's very best but you need not be Catholic to appreciate his lessons on love, forgiveness, and the importance of our individual role in making the world a better place.
I've been reading Dear Pope Francis one or two letters at a time to my girls and they've connected with the colorful drawings from the children and Pope Francis' clever answers.
I bought it as a "just because" book but it would make a lovely First Communion, baptism, or confirmation gift this spring.
Or as a "just because" book for your own family library!
You can find a copy of Dear Pope Francis here.
More Tips for Catholic Kids