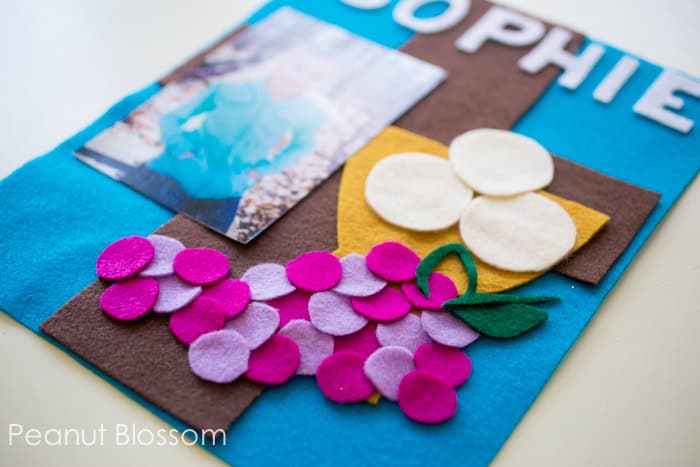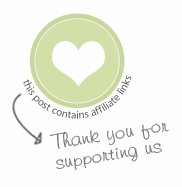 We are just a few weeks out from the Peanut's First Communion at church. One of the many traditions for this event is making a felt banner for display for all the parish to see. I don't remember making my own banner, I think at my childhood church the ladies of the parish made them. Here in our new family parish, it is a project for the parents to complete with the communicant.
We had very strict instructions to follow in the making of our banner. It had to be 9 x 12 inches (the standard size of the felt sold at Michael's, so convenient!), feature the child's photo and name, and could NOT have a dowel for hanging.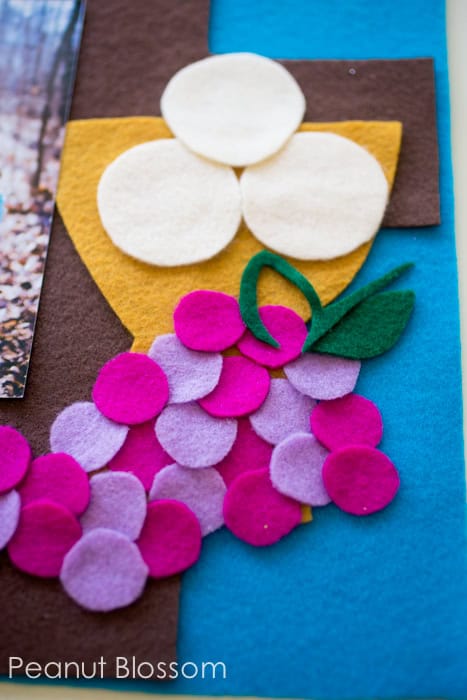 In the end, I was really pleased with how ours turned out and thought I'd share the template and instructions for our design to help inspire you with your project. Obviously, please follow any instructions from your church but perhaps this will kickstart some ideas. . .
To make a First Communion banner, you will need:
1 background piece of felt (we used blue)
1 piece of dark brown felt for the cross
1 piece of light tan/cream felt for the hosts
2 coordinating pieces of purple felt for the grapes (we used a dark and a light)
1 piece of dark green for the grape vine
1 pieces of gold felt for the chalice
Optional: 1 piece of felt for the letters of your child's name. There will be plenty of extra from the other felt pieces, so you could repeat a color if you prefer.
A bottle of Tacky Glue
A fabric scissors: Every home should have a sharp scissors used only for fabric. It helps keep you're edges neat and clean and makes trimming those letters easy peasy. I bought a floral handled one years ago and it sits in it's own sheath, similar to this one here. My family knows NEVER to touch mommy's special scissors and the unique design means it doesn't get mistaken for a normal pair of craft scissors. If you're on a budget, you can get a plain handled one for much less. Just tie a ribbon on the handle and keep it tucked away from the kids!
A printed photo of your child. Be sure to check out where I get my prints made here!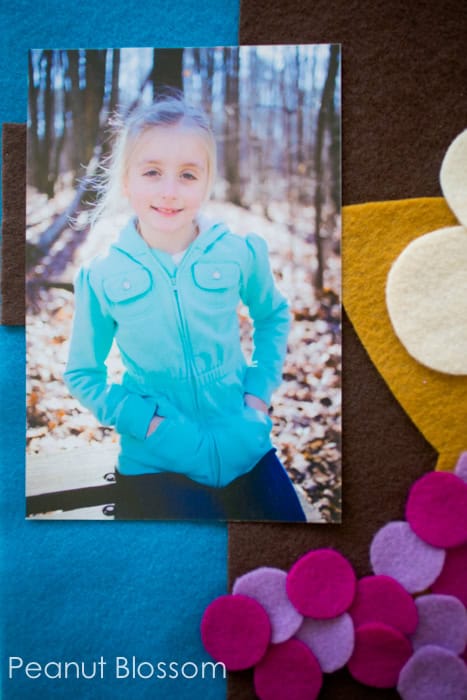 I'm so glad I've made a habit of getting photo prints once every couple months or so. I started with the photo we wanted to use, grabbed right out of my print stash. I was able to give the Peanut a few options, and she liked this one best.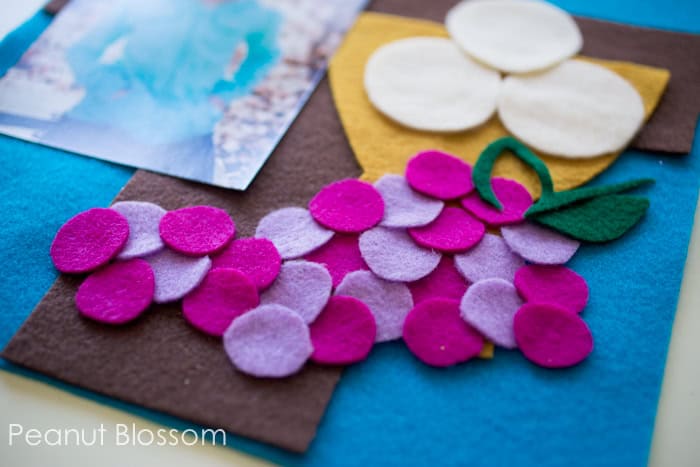 My favorite part of the design is the cluster of grapes. I laughed when the Peanut didn't understand the reference to wine right away. She didn't realize that grapes are the source of wine.
The part that worried me the most was how to cut her name out of felt. In the end, I found it easiest to gently freehand the letters with a pencil and to smooth out the shape as I cut. It's much easier to trim with the scissors than it is to draw on the felt with a pen or pencil.
To make the letters, I needed to ensure they were the proper size to fit in the space. I typed her name using the font Helvetica in all caps. I increased the font size till her name spread across the top of a 8.5 x 11 piece of paper and printed it out to use as a visual guide when drawing her letters. I didn't trace them, but seeing the general size each letter should be to fit across really helped.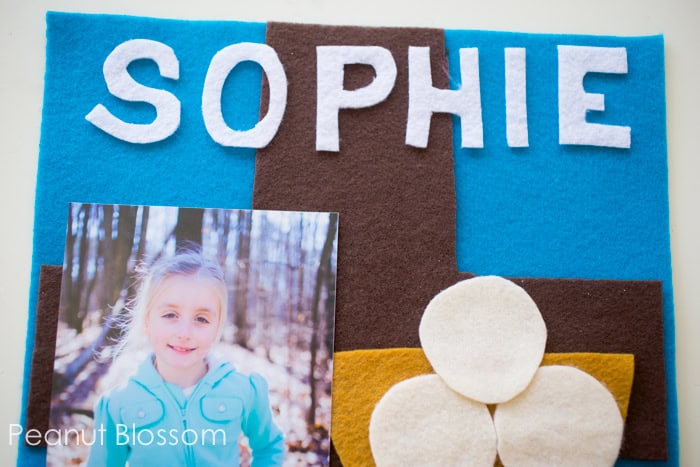 To make the hosts, I traced the bottom of our Fiesta Ware salt & pepper shakers. They are 1 ¾ inches wide.
To make the grapes, I used two different colors of purple and traced a nickel several times over. The leaf was hand cut out of the corner piece of green felt. The stem and vine were cut by tracing the space where the leaf had been cut.
To make the cross, I used an entire piece of 9x12 brown felt gently folded in half so as not to crease the material, and cut rectangle notches out for the top and the bottom spaces. This kept it even on each side. Just be sure that the top cut is approximately 4.5 inches tall and the bottom cut is approximately 5.5 inches tall, leaving 2 inches for the cross beam in-between. This way the bottom stem is longer than the top.
To make the chalice, I freehand drew the chalice. It wasn't perfect, but I knew the hosts and grapes would cover most of it.
I secured everything into place using Tacky Glue which is an excellent choice for these mixed materials. I was careful to dab just what we needed but the little bit of excess that spilled out dried clear by morning. It also didn't ripple the photo print, but I was careful to just use a smidge around the edges just in case.
Everything held tight and secure and the overall banner is not too heavy for hanging by the church team.
Are you planning a party for this big event? You might also be interested in my other First Communion post where I shared my favorites sources for gorgeous invitations and where I found the Peanut's dress and accessories. Check it out here!