Welcome your kids back to the new school year with this adorable back to school dinner.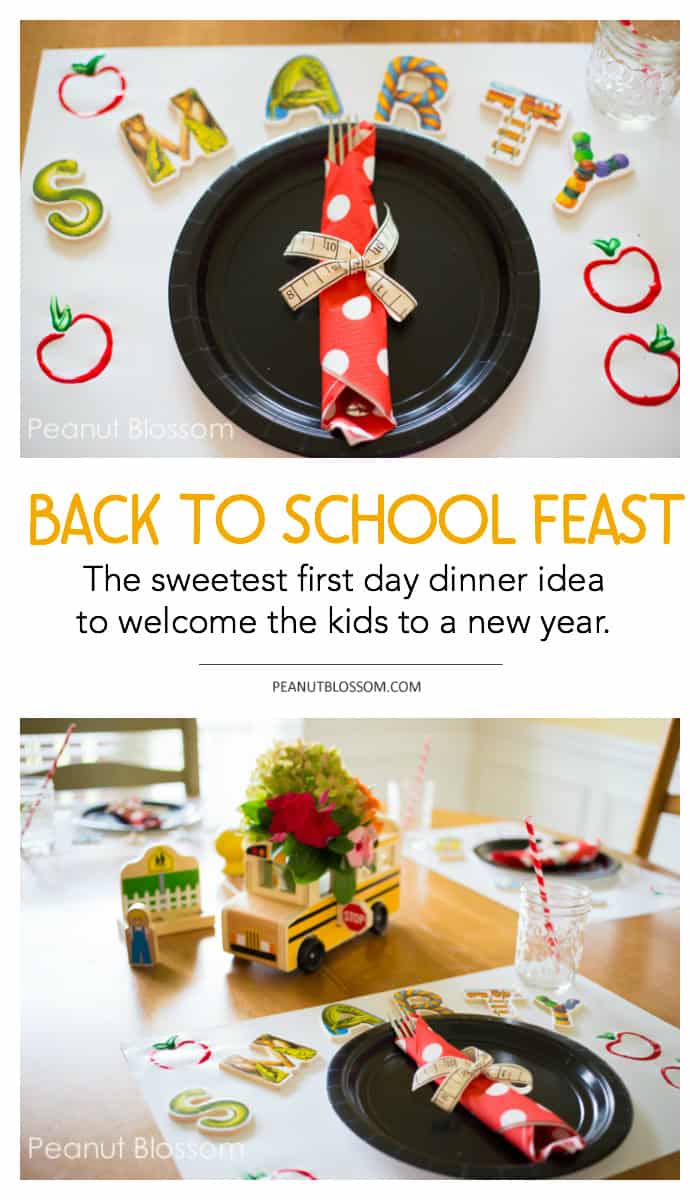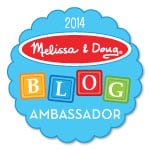 Back to School is the perfect time for setting some simple family traditions. Everyone has their own set of must-do's: special photo ops, first day clothing shopping trips, and interviews for the scrapbook but I've always especially loved the idea of holding a family feast to honor the new year.
Years ago when I first read "The Family Dinner," I was enamored by the simple table settings Laurie David shared as part of her family's everyday routine. It's amazing to me how powerful a little extra effort towards the table really is.
The only fancy things required are some simple table sprucings. In this instance it truly doesn't matter what's on your menu–even hot dogs or chicken nuggets are elevated by some ambiance.
I pulled this back to school dinner table together with materials found around my house in just a few minutes and it made all the difference in turning a weeknight dinner into a party. A quick raiding of the kids' toy box and art supply stash along with two minutes in my backyard garden provided everything I needed. No special scissors or printables required!
3 simple table decorations for the cutest back to school dinner ever:
1. Spell it out: I used two sets of ABC puzzles from Melissa & Doug to spell out cute messages at each setting. We love the Alphabet Art puzzle here and the See-inside Peg Puzzle here.
Words I played with include: smarty, grow, learn, teach, ABC123, study, know, friends, love. How many more can you think of?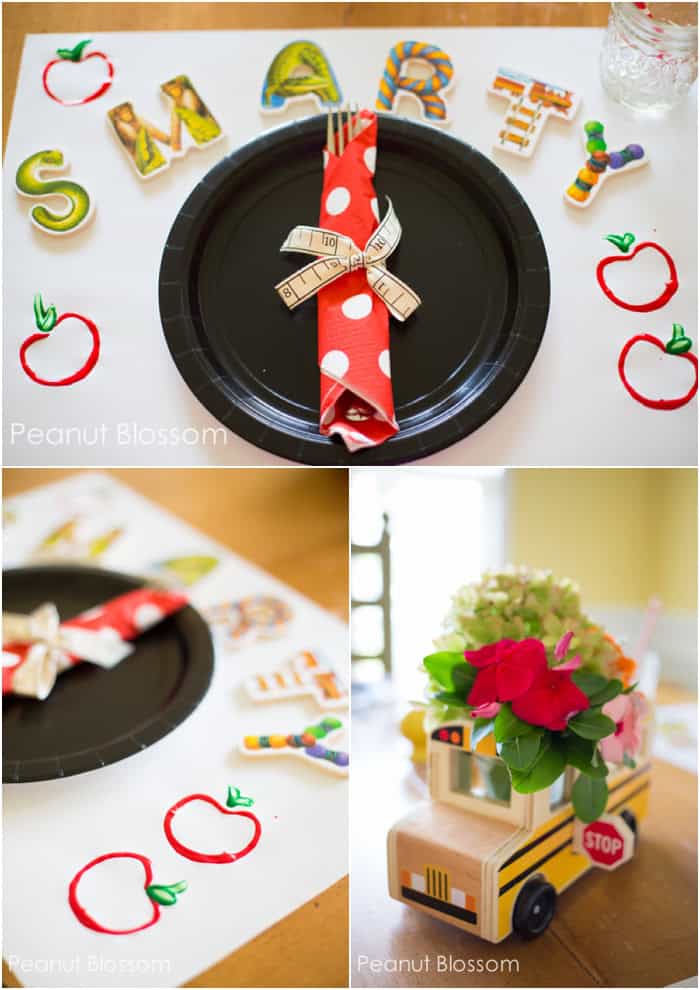 2. Clever containers: The sweet yellow school bus from the Whittle World School Bus Set is a fall classic and made the perfect unique container for some flowers snipped from my garden. I found a clear plastic disposable cup, gently squeezed the sides together and set it in the open space towards the front of the bus. I popped the flowers in and done.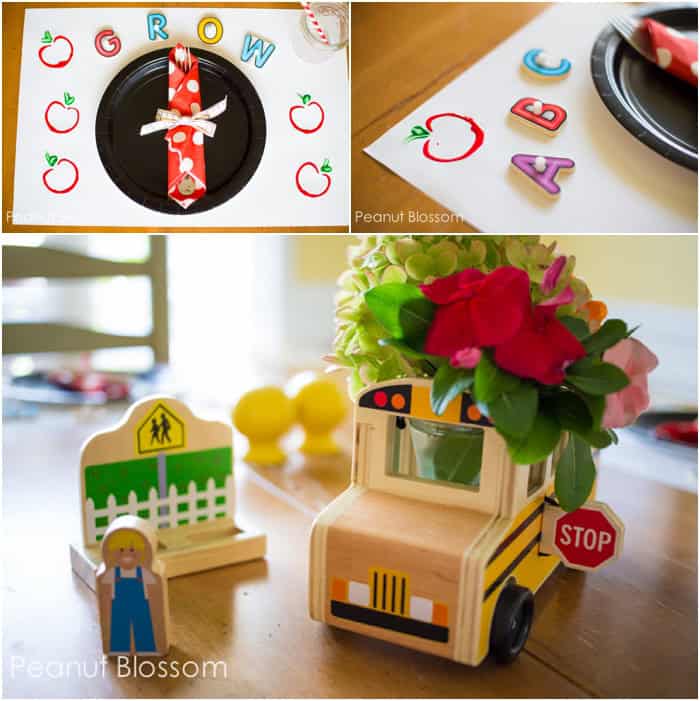 3. Sweet little apples: To give the placemats a more festive feel, I hand painted some sweet little apples using the easiest trick you'll ever see: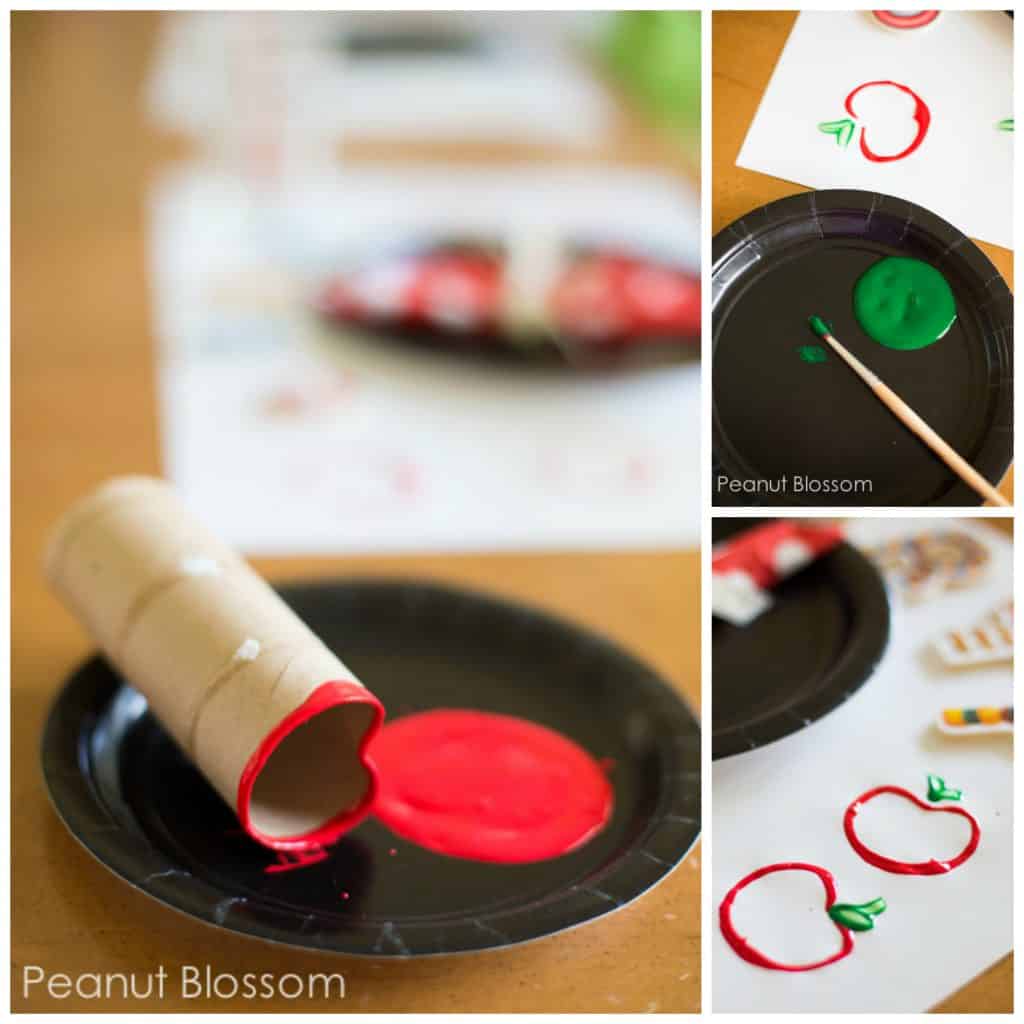 What is your favorite Back to School tradition?


Peanut Blossom is proud to be a Melissa & Doug Blog Ambassador. We were compensated for our time to bring you this post but all thoughts and opinions are our own. You may view our full disclosure here.