Looking for great kindergarten lunch ideas to pack for your little one heading off to school?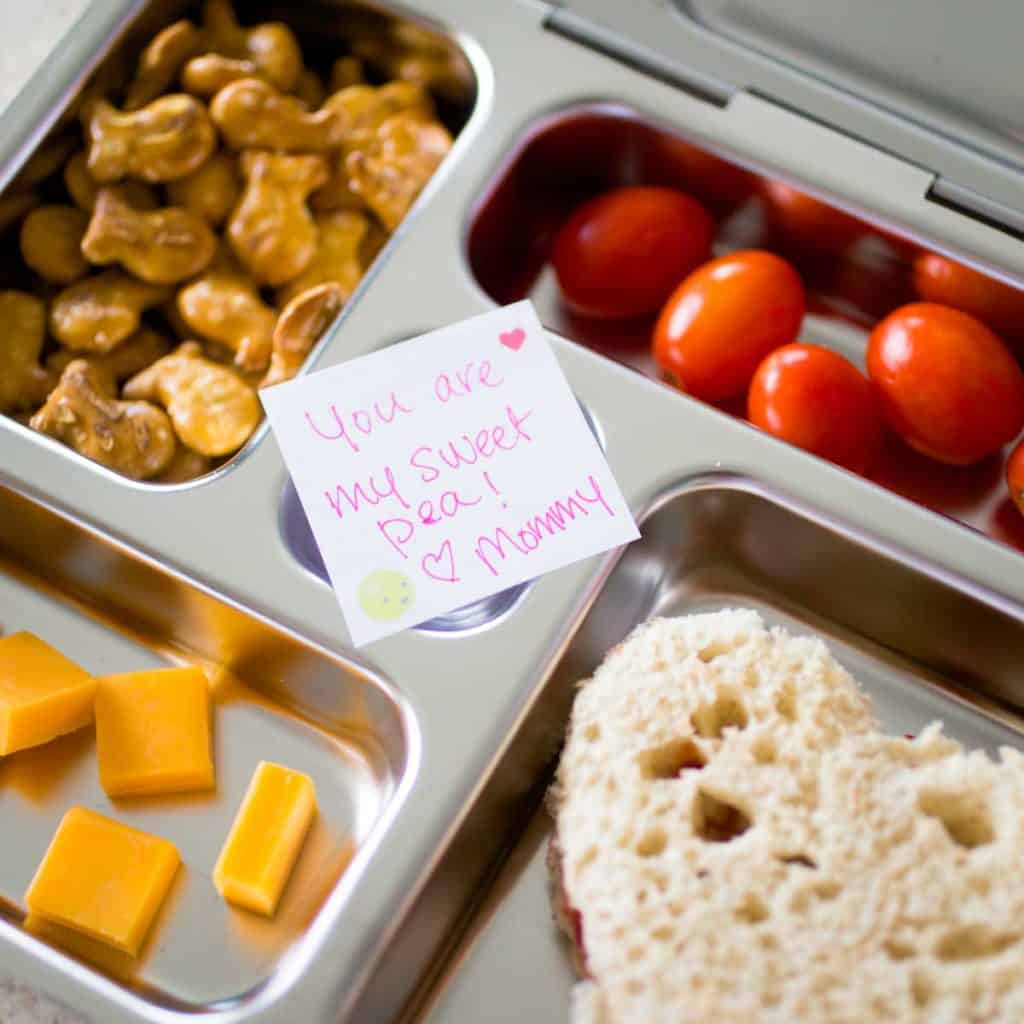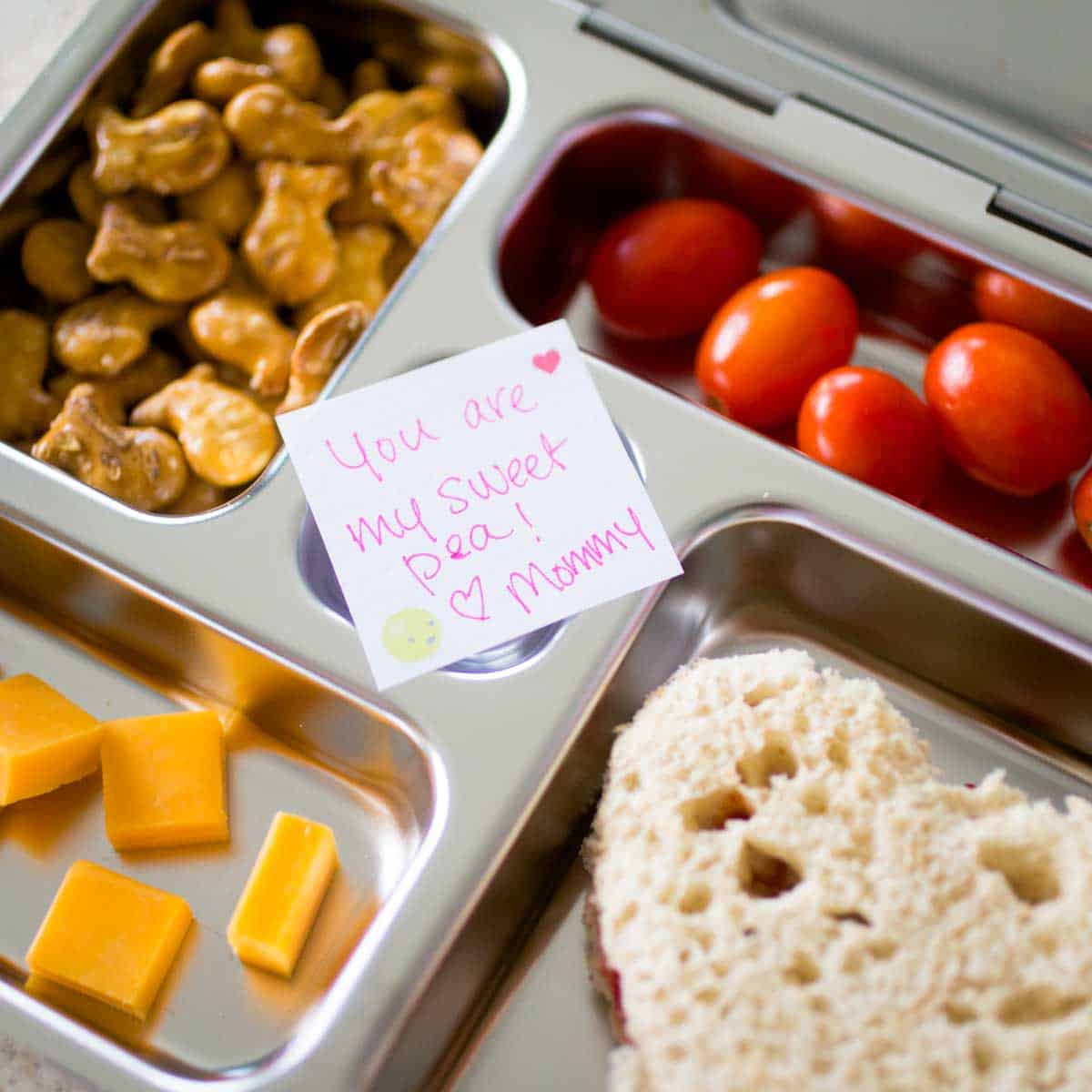 My sweet Little Pea is finally off to Kindergarten in just a few more weeks. I can hardly believe it.
Despite the popularity of my 30 Days of School Lunches post, I confess I fell deep into the hot lunch rotation with the Peanut last year.
Though it helped our crazy mornings, I've seen firsthand the horrible choices kids have at their disposal: an endless stream of pizza, hamburgers, and chicken nuggets.
This year, I'm resolving to get back into my routine and pack both lunches for the girls.
My lunch motto is SIMPLE. Though you see a cute heart-shaped sandwich in these photos, that would be considered a "fancy" item in my repertoire and is about the full extent of creative food play in my kitchen.
Instead, I look for other ways to make my girls smile with their lunches.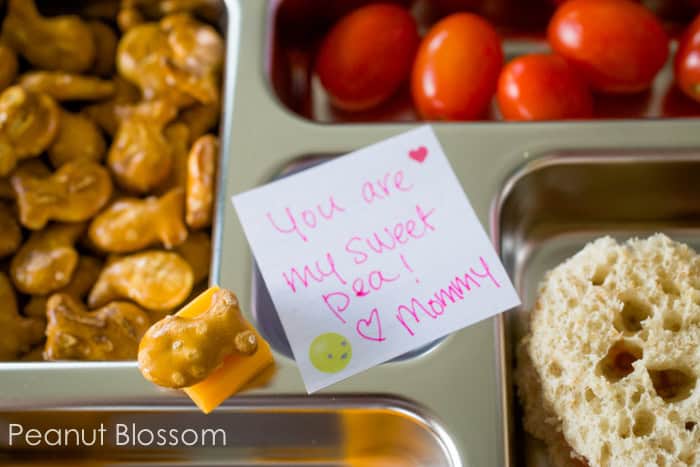 As we head into the Back to School season, I wanted to pull together some fresh kindergarten lunch ideas tips packed with love.
Kindergarten Lunch Ideas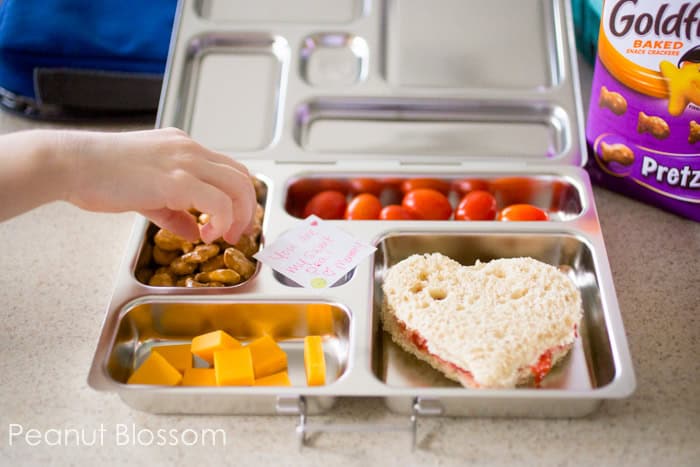 1. Healthy Finger Foods: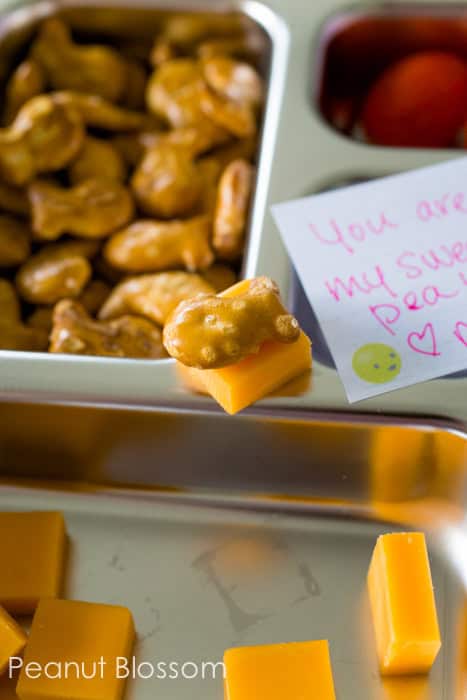 Little Pea still loves little foods she can pick up with her pinchers.
I gravitate towards smaller side items to fill her lunch cups.
I cut her cheese into cubes, add some small grapes or berries, and she loves when I add Goldfish crackers for her crunchy snack.
The pretzel variety of Goldfish is just right for pairing with those cheese cubes!
2. Streamline Production: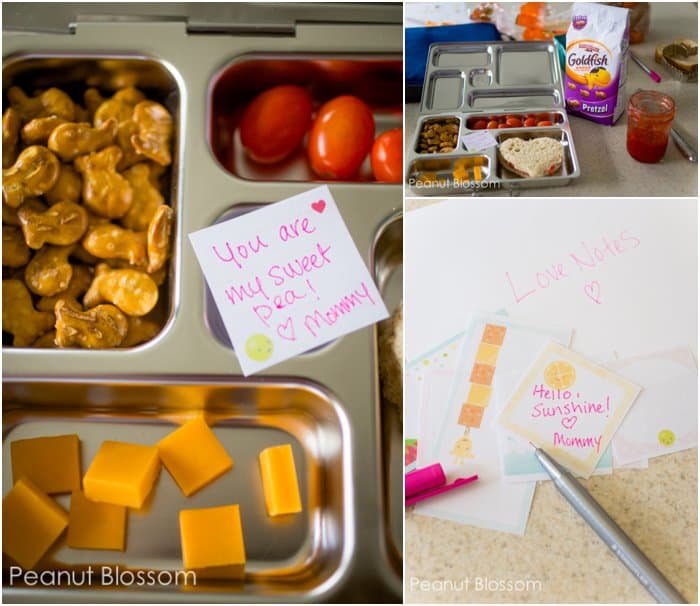 Anything that lets me get those lunches packed faster is a keeper.
I make sure the fridge and pantry are stocked with:
produce I've pre-washed
single-serving cheese sticks
grab & go bags of crunchy things like the Goldfish pretzels that I can just dump a small handful portion into their containers
3. Add Lunch Notes: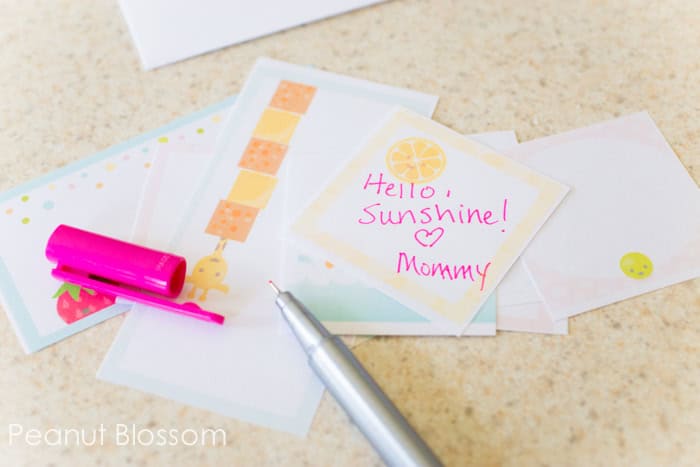 I take a few minutes before school starts and mass produce a secret stash of little love notes for the girls.
I trim them up and keep them in an envelope in the kitchen.
I don't dole them out every single day, but when I'm in the mood or I feel like they need a little extra loving, our crazy morning routine doesn't have to get in the way of a cute note.
I also keep a few blanks in there for custom messages as needed.
You can find some free lunchbox note printables here:
What's your little one's favorite lunchbox snack? Is there a go-to item that must appear in that box every day? I know that Little Pea will love the familiarity of having her Goldfish in her lunchbox. They've been an afternoon staple for ages.