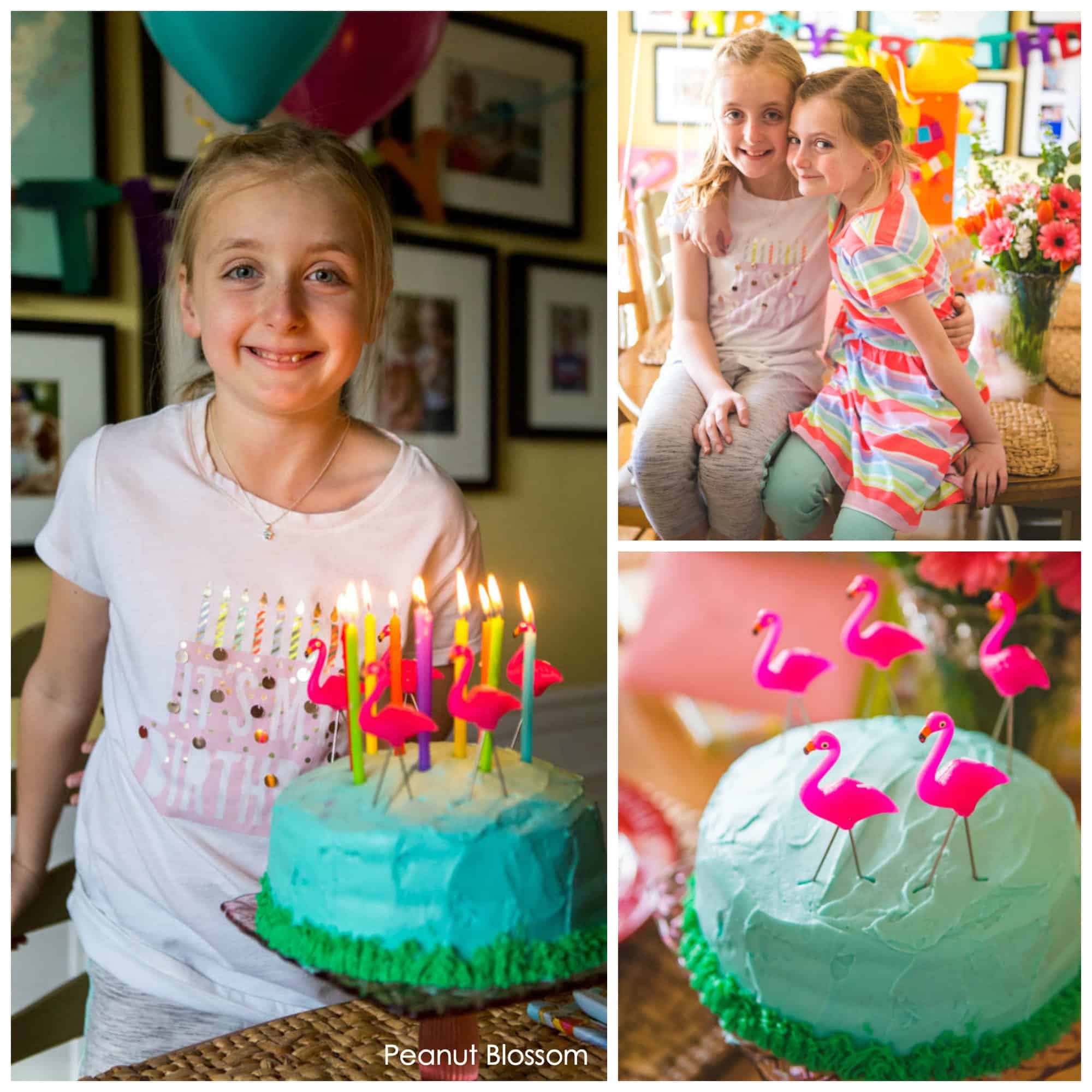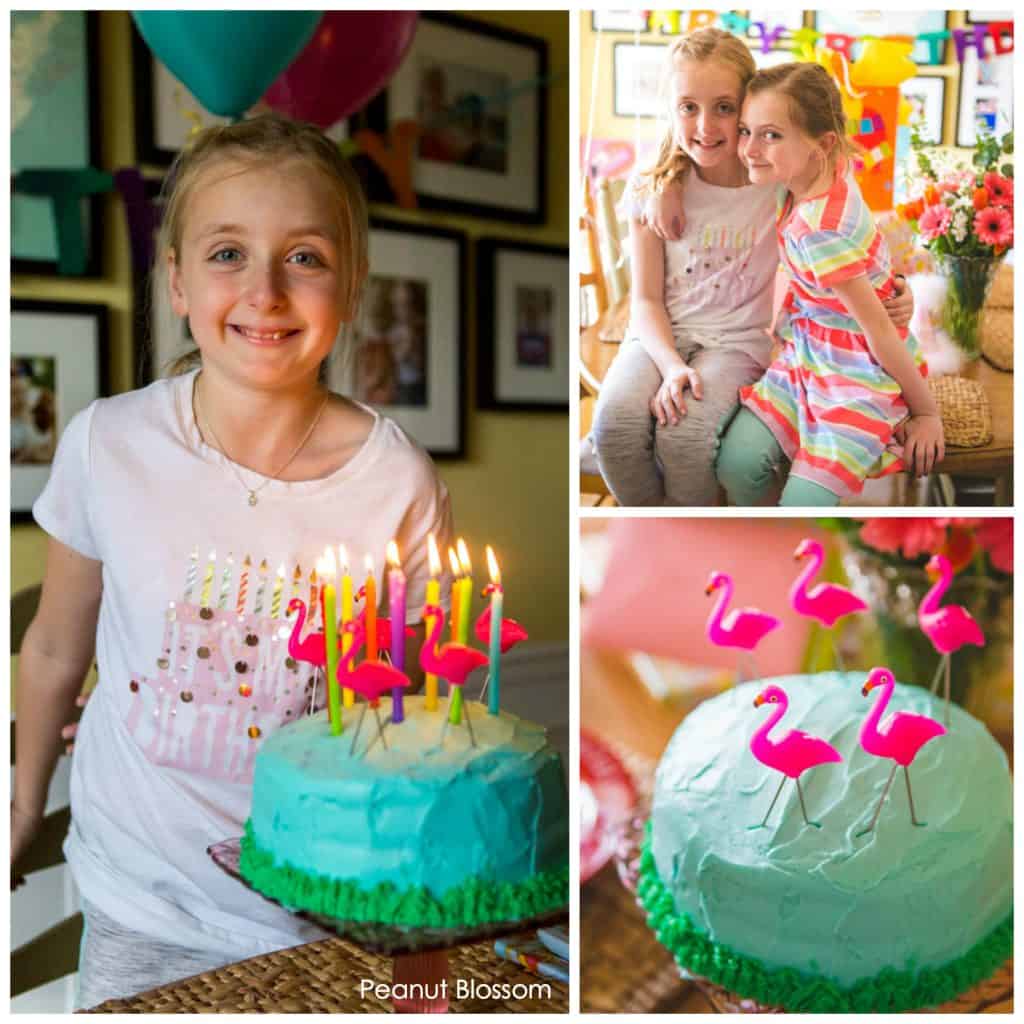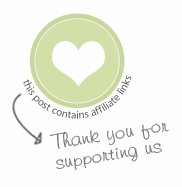 This cutie patootie turned TEN last week. I think I was in denial about that huge age milestone for the weeks leading up to it. It felt like her birthday snuck right up on me out of nowhere even though we'd had the main portions of it planned for a month.
My little artist wanted to host a party with her friends at the local Painting With a Twist studio. When we looked through the enormous catalog of paintings they could do, I warned her it was important to pick something that everyone would enjoy painting. She narrowed it down to three choices (all animals!) and let her friends make the final pick. They chose an adorable bright pink flamingo picture to paint so we thought it would be super fun to plan the party theme around the painting itself.
That was about as far as I got until 5 days before her party! I pulled together the entire thing in about one morning on Amazon and we were set. Talk about procrastination.
We made simple little cupcakes using a confetti box mix in pink polka dot wrappers. I made a batch of our favorite buttercream frosting and tinted it blue with these amazing new food gels I ordered. That BRIGHT blue can be hard to get with the ones from the grocery store, so I thought it would be a fun splurge to try something new. The Peanut crushed up some graham crackers to make "sand" and we topped them with these pink flamingo cupcake picks and little plastic palm trees.

The cupcakes were a HUGE hit with the kiddos, most of them wanted to keep their little toppers. Ha!
Shopping list for pink flamingo tropical party cupcakes:
Box mix for cake
Graham crackers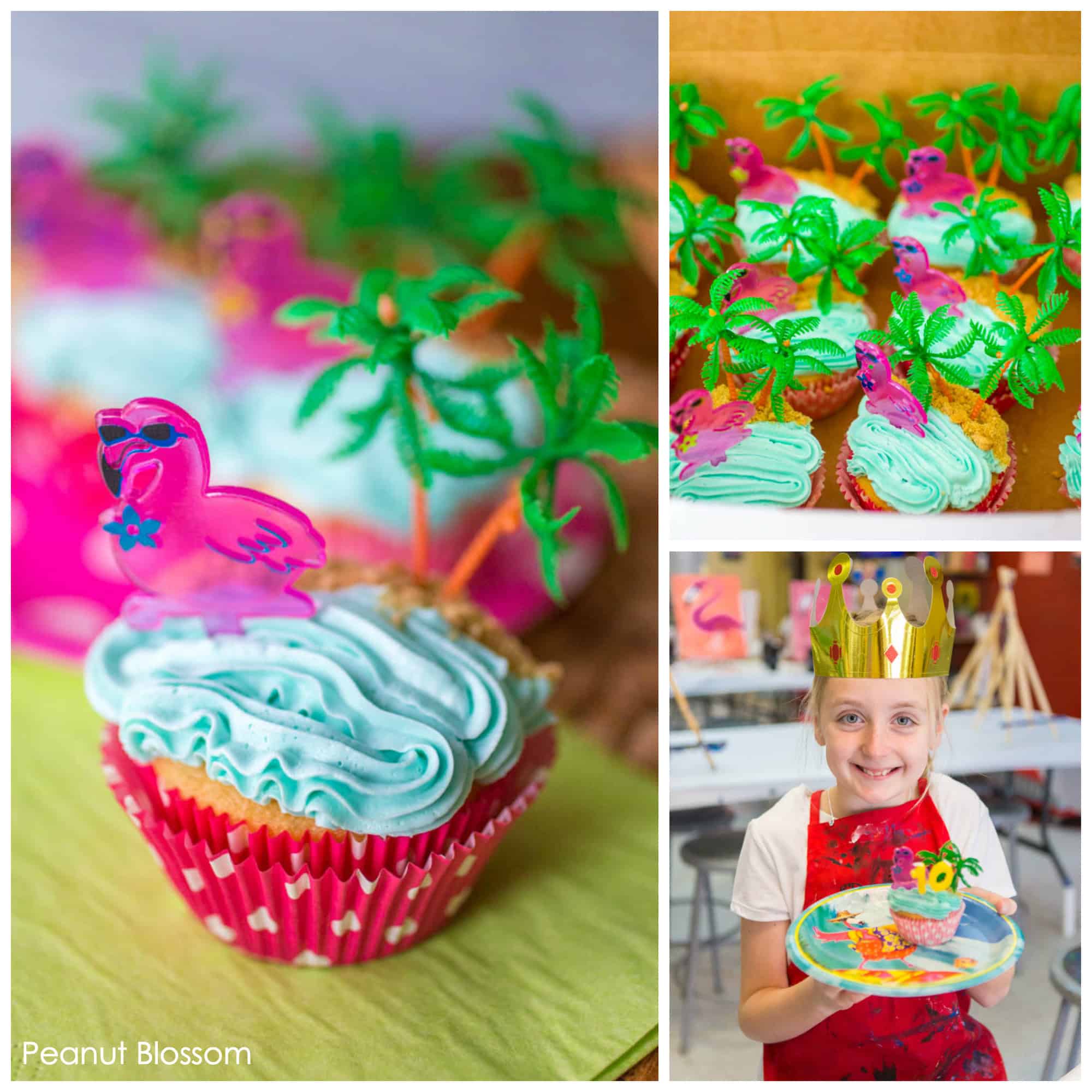 Then for her family party at home, we went super simple with the cake. She requested chocolate with cream cheese frosting. I used another box mix for the cake but surprised her by throwing a few handfuls of chocolate chips into the batter before adding it to the baking pans. Then I made a double batch of our favorite cream cheese frosting recipe.
To decorate it, I tinted the frosting blue and then added green frosting grass and these phenomenal pink flamingo lawn ornament candles. They were the HIT of the whole birthday. We couldn't even bring ourselves to burn them because we want to use them again. We washed off their little metal legs and saved them. I think they'll have to make another appearance sometime this summer.
To make the grass, I just tinted some of the frosting green and used this frosting tip. It was such a simple thing to add and it completely made the cake.

Pink Flamingo Cake Supplies:
Finishing off the party decor took just one morning of running some errands. I picked up some hot pink gerbera daisies, orange tulips, and white stock (my favorite!) from Trader Joe's. TJ's is the BEST place to get fresh flowers. The bunches are so cheap you don't feel guilty picking up more than one!
Then I stopped at Party City and grabbed that adorable sunshine balloon and some tropical colored latex balloons to decorate the room. I had ordered this batch of pink flamingo party plates and napkins for her party knowing we'd have some leftover to use for her birthday at home as well.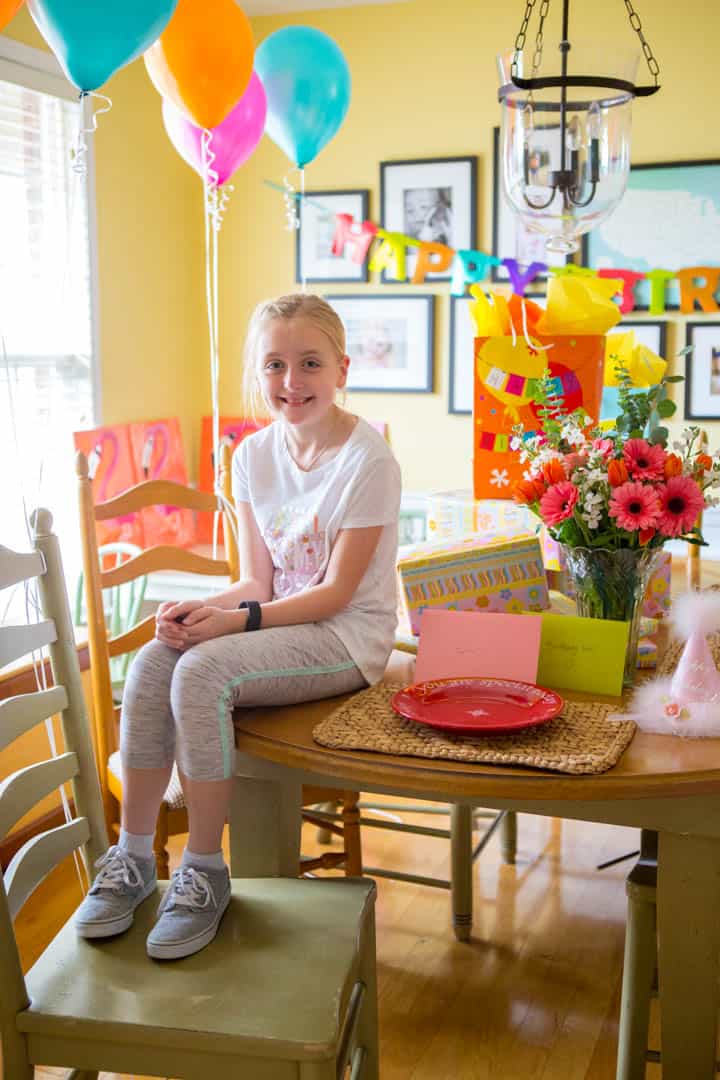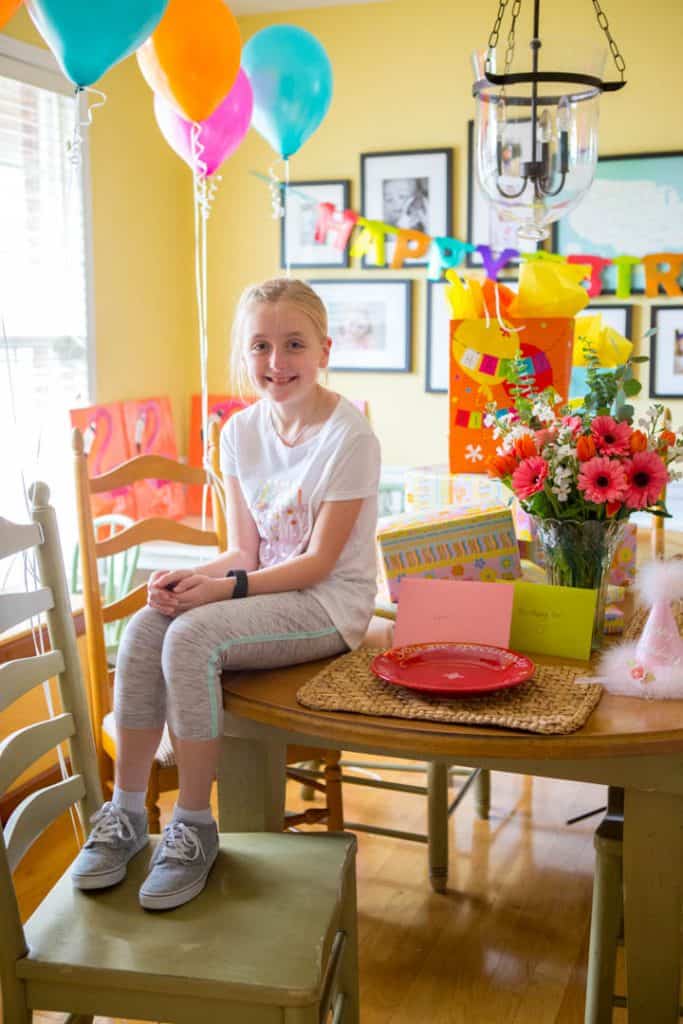 See the flamingo paintings in the far back? Each of us painted one at her party, so we used them as decor in the dining room. We keep joking that we need to turn one of the rooms in our house into a flamingo/tropical room so we can display our flamingo family.
I enjoy doing birthday themes each year with the girls, but this one might be my new favorite. All that pink flamingo fun was just too precious.