You don't have to be crafty to have a fun craft day with kids!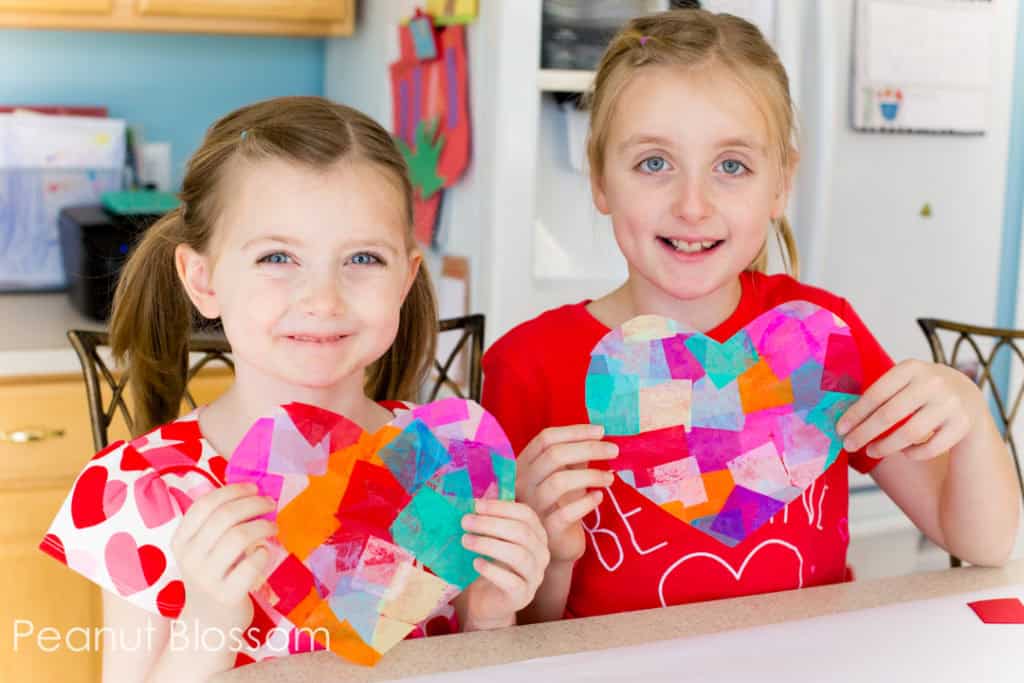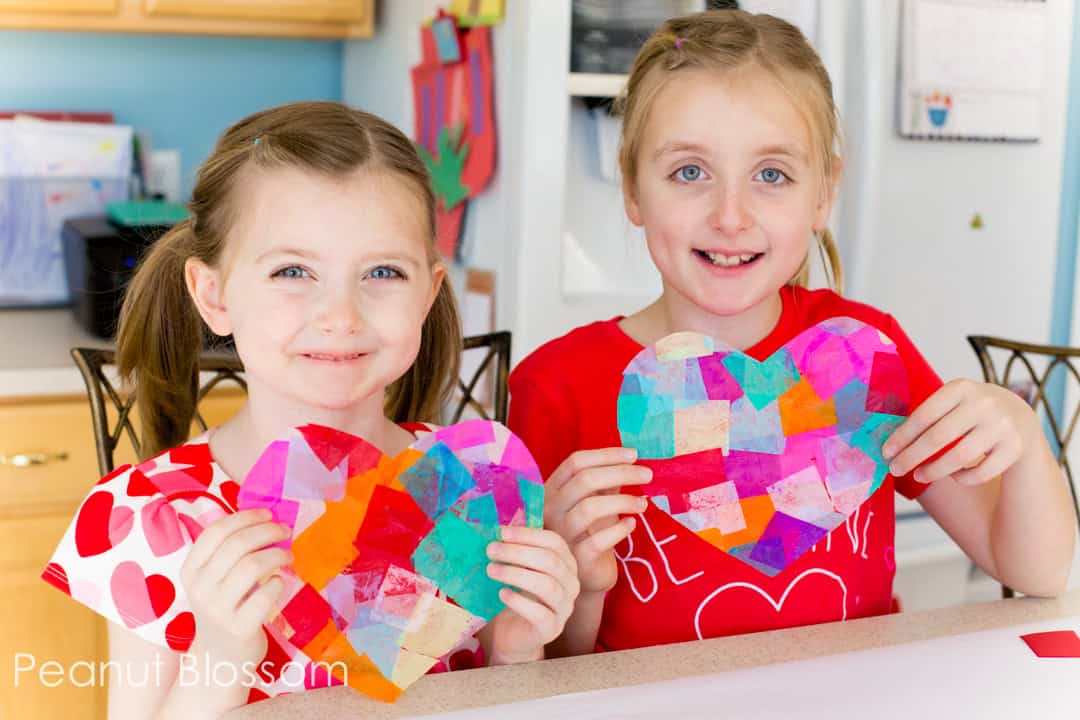 I love my neighborhood ladies. Chit chatting with them at the bus stop in the morning is the mom version of the water cooler. Every now and then though, they make comments that make me laugh.
Case in point: "Oh, you're so crafty with the kids!"
I realize that it may appear that way based on the peeks into our world here on this site but the truth is a little fuzzier than that. I do love doing crafts with the kids. But it isn't a daily occurrence. It's not even a weekly one.
We have a well-stocked art shelf and cart that the kids are welcome to help themselves to the supplies, but it is a rare instance when I intentionally sit down to organize a project with them.
Instead, we pick periodic Craft Days where I try to plan ahead and have a special idea for us to execute together.
We had our most recent one when my kids were off school for Martin Luther King Jr. Day.
Just before the holiday weekend, I found this ADORABLE project over on Fireflies and Mud Pies here!
If you check out her instructions, you'll see just how CRAZY easy this project is. You only need about three things, many of which you likely have sitting around your house right now.
So with my project inspiration in place, the rest is just making the day seem extra special for the kids. On our Craft Days, I set aside my normal mom duties to really focus on setting up the project and spending the time with the kids.
I took just a few minutes to set up our kitchen counter with the necessary materials before calling the kids in to come craft. They love seeing everything already set up and organized for them to dig in.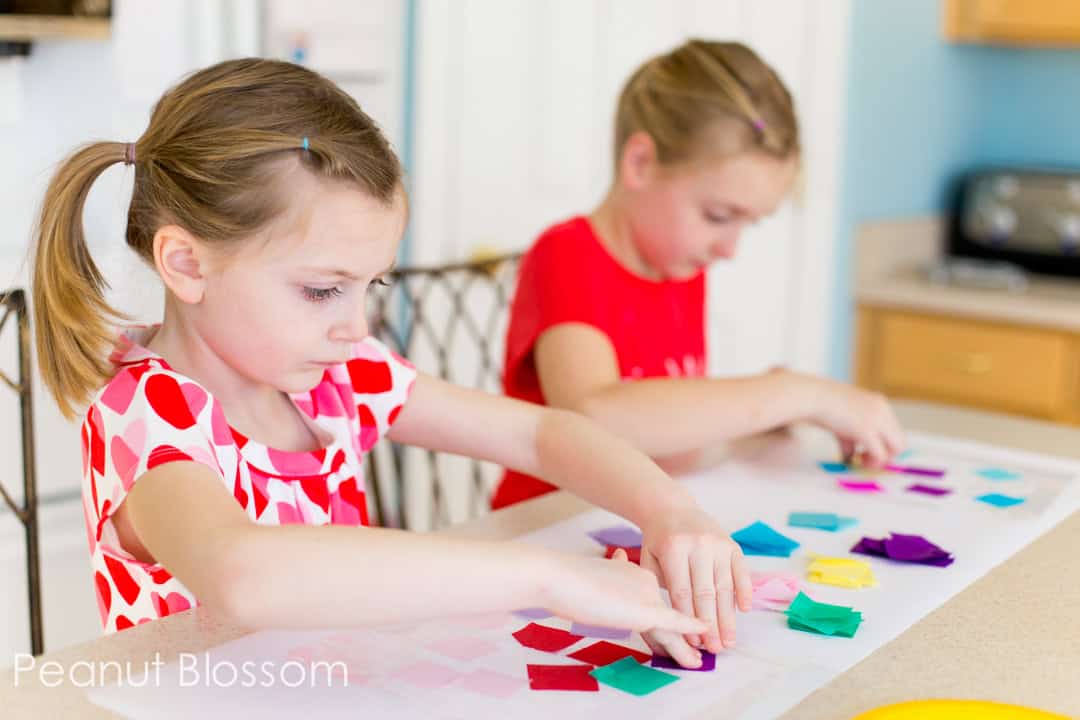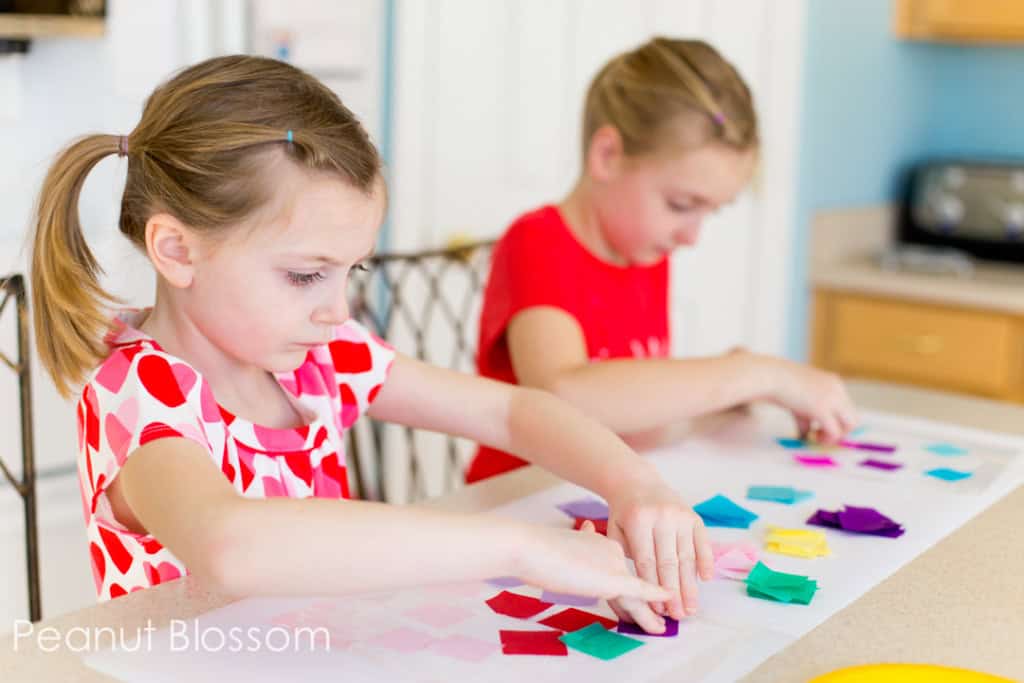 We worked on the project together, it turns out Little Pea struggled just a tiny bit with the tissue papers and wanted some extra attention helping with her heart. Then when we hit the drying stage of the process, we decided to take a break for lunch.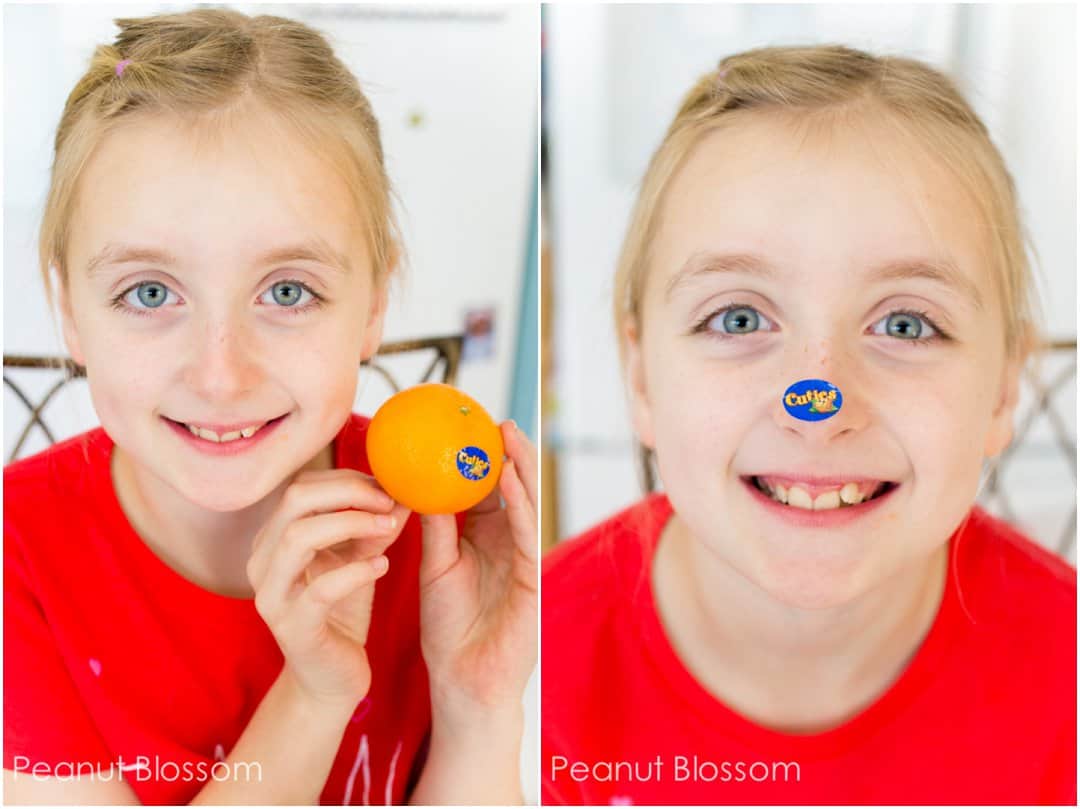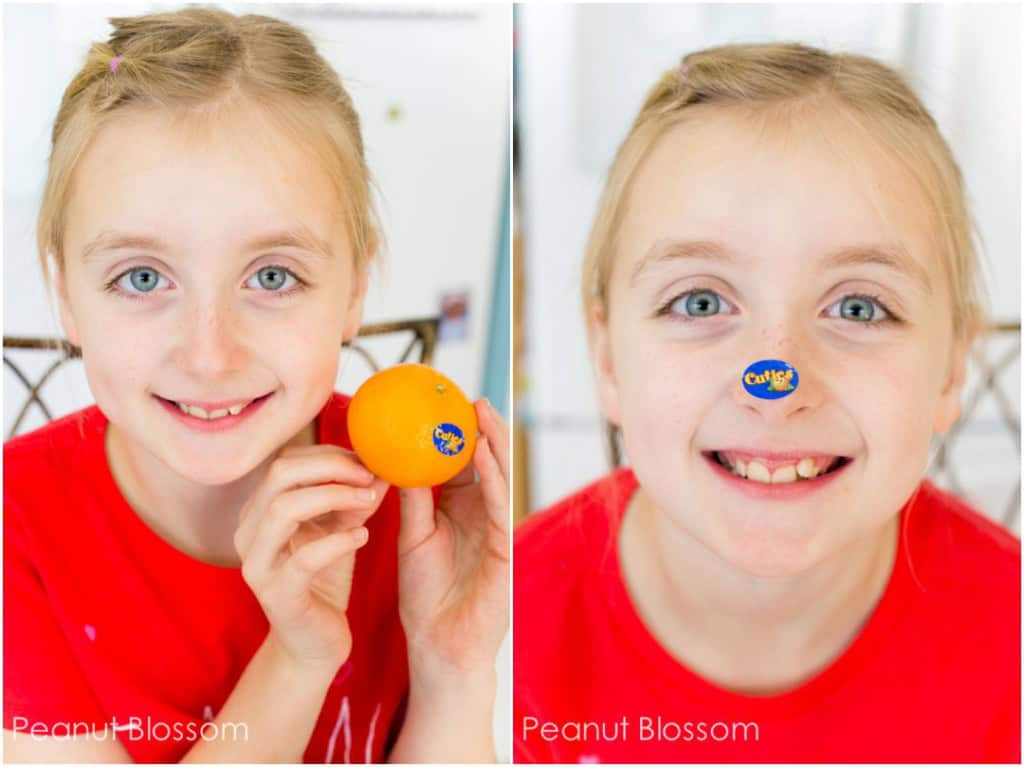 Ok, we all know who the really cutie is around here. . . What is it with kids and fruit stickers?!
Cannot. Resist!
I love watching the girls work independently on their crafts; it is so fun to see how they approach it differently. The Peanut, completely confident, dug right in; Little Pea, my perfectionist, more hesitant until she saw how it turned out at the end.
Does this look like a craft you would do with your kids? If not, be sure to scroll down and check out the other ideas I found in the list below! None of them require more than 3 or so materials and are totally easy to do. I'd love if we have inspired you to have a Craft Day of your own.