The ultimate birthday cake popcorn recipe from The Ultimate Kids' Baking Book is the perfect birthday party treat for kids.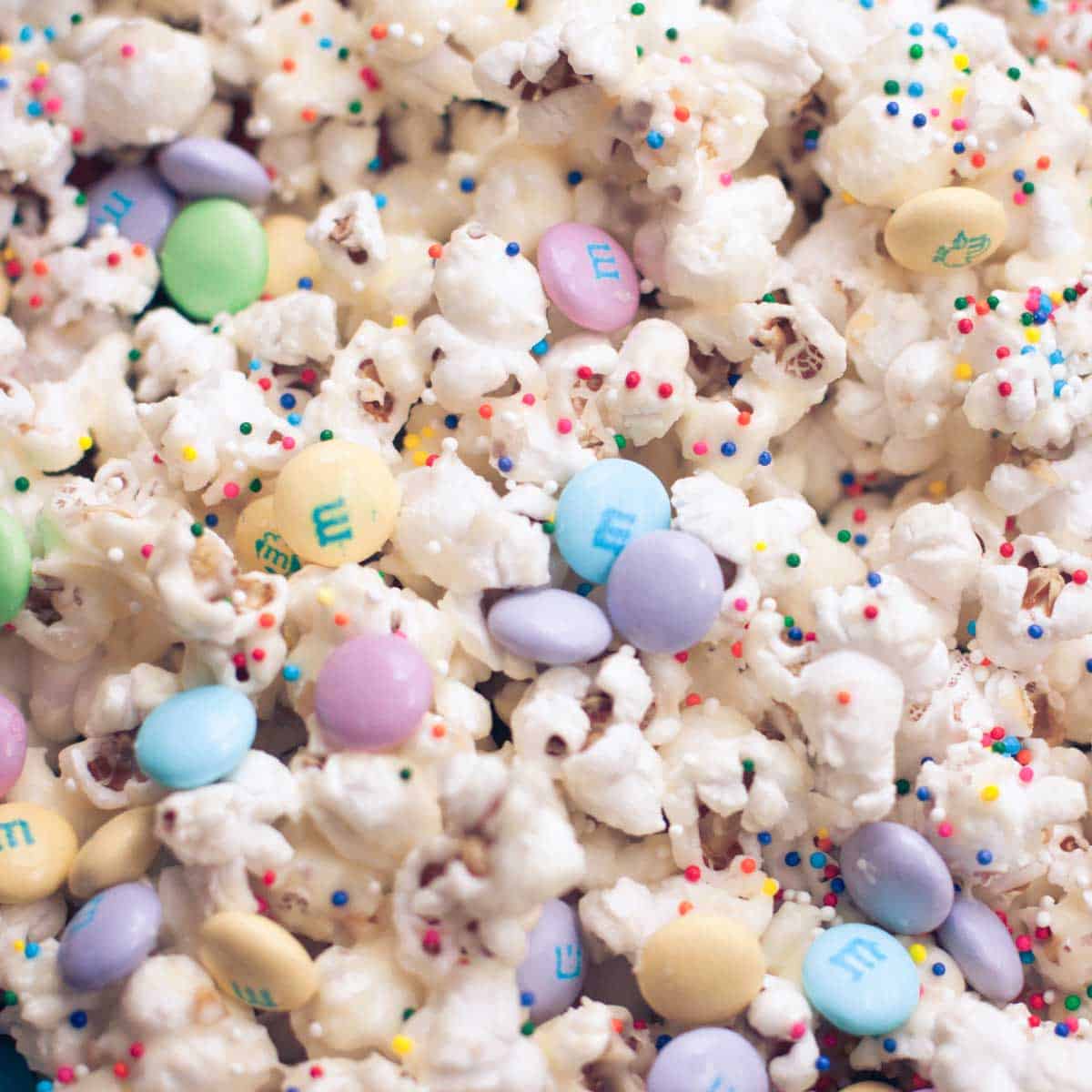 Cupcakes are a fun birthday treat, but the frosting isn't always popular with little kids and can make such an enormous mess.
When my Peanut was in preschool, her school had a no-cupcakes rule for birthdays. We were allowed to bring in a homemade nut-free treat to share with the class, as long as it wasn't covered in frosting.
As a clever work-around, I decided to bring in birthday cake-flavored white chocolate covered popcorn mix and it was such an enormous hit with the preschoolers that this recipe instantly became a family classic.
In fact, this has been one of our readers' all-time favorite recipes for over 8 years!
It is so beloved, I just had to include it in our party cookbook: The Ultimate Kids' Baking Book.
Jump to:
Ingredients
What to know the supplies you'll need before you get started? The ingredient list is really very simple:
Plain popcorn: You can buy a big bag at the grocery store or pop your own.
White Chocolate Chips or Candy Melts
Yellow Cake Mix (just the powdered mix, don't prepare the actual cake batter)
A bag of M&Ms
Sprinkles
Why This is the Best Popcorn Recipe
Birthday party popcorn is covered in white chocolate and tossed with sprinkles and M&Ms. You can mix and match the color theme to match your child's party, but this pastel candy and rainbow sprinkle version is our very favorite.
There are quite a few recipes for popcorn mixes out there, but our version involves actual cake mix melted into the chocolate to make it taste officially like a birthday cake!
This makes it the perfect substitution for cupcakes.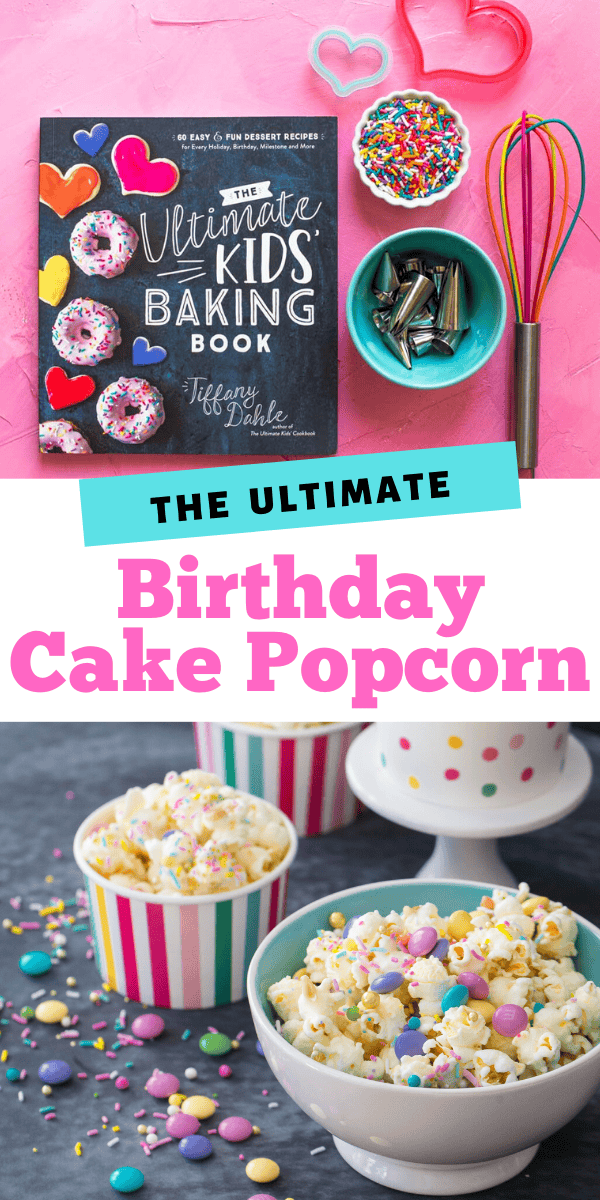 It didn't hurt that the Peanut has always loved popcorn like crazy. It is still one of her absolute favorite treats all these years later.
Serving Tips
I always make a big batch and love to portion it out in individual serving cups so guests each get their own special treat.
When I first took those party cups to the preschool birthday party, not a single cup came back to us at the end of the day. Even the teachers got involved in the festivities because they couldn't' resist the unique party snack.
Variations
All it takes to make a fun variation on this recipe is a different set of sprinkles and different colored M&M candies.
Look at how cute a red and pink Cupid's Crunch popcorn mix could be: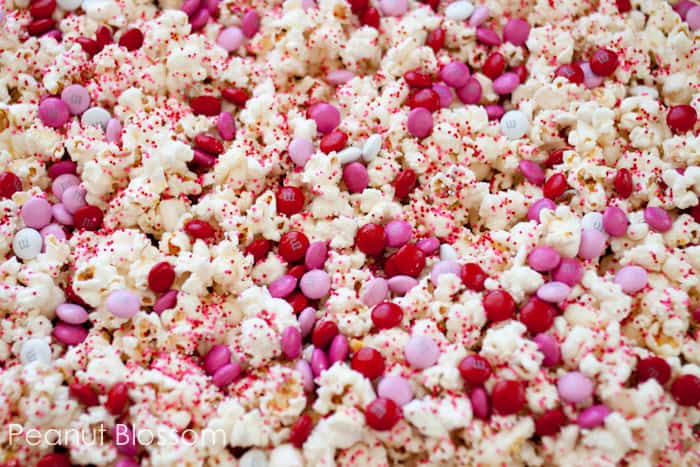 For other holidays, you could try:
Halloween Popcorn: Orange and Black candies and sprinkles
Christmas Popcorn: Red and green candies and sprinkles
St. Patrick's Day Popcorn: Rainbow colored candies and sprinkles
Fourth of July Popcorn: Red, white, and blue candies with star shaped sprinkles
More Party Treats
Looking for more birthday party treats that aren't cupcakes or have messy frosting? Here are some of my favorites: