Looking for some titles to pick up on your next library trip? Below you'll find a few must-try read aloud books for 8-year-olds, recommended by kids for kids. Thanks to Zina from Let's Lasso the Moon (and her daughters) for sharing these titles with us.

. . .
There was a time when reading together at bedtime was a given. Over time, we went from reading hardcover illustrated books together to...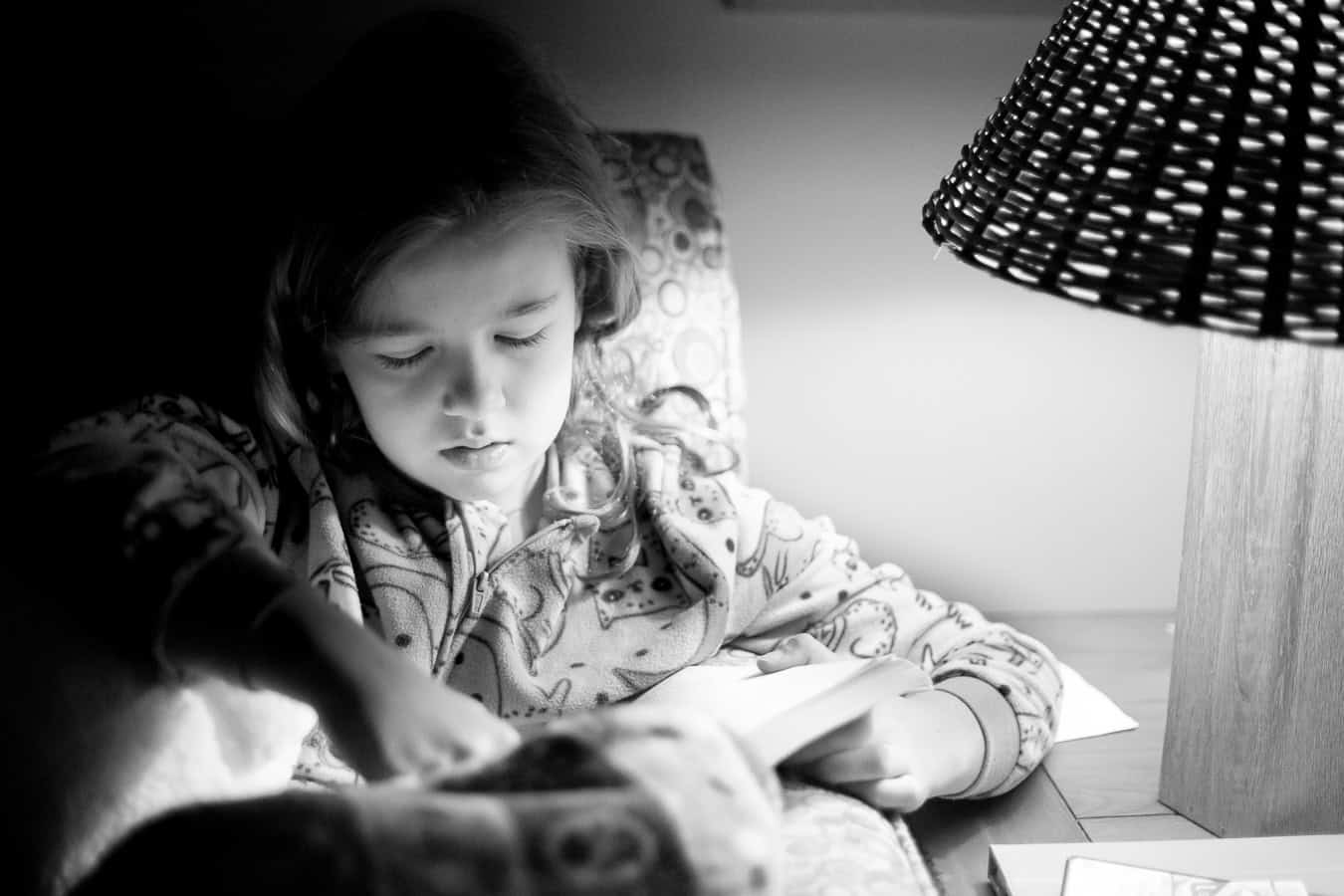 ... reading chapter books solo. My daughter, the night owl, loves to curl up with a blanket at night and read by the light of a lamp. What I found is, even at 9-years-old, she still loves to read together. It is my intention to keep this recently renewed tradition rolling.
If you want to start reading aloud with your kids again, here are three tips for success:
Find stories that entertain both of you.
Take turns reading every other page to ensure you both stay engaged.
Be sure to pause and talk about the book.
That first tip seems simple, but it is more challenging than you might think.
Below are three book recommendations specifically for The Peanut. If your little one loves animals, has a gentle heart, but also craves humor and adventure too ... these are great light-hearted read aloud family books.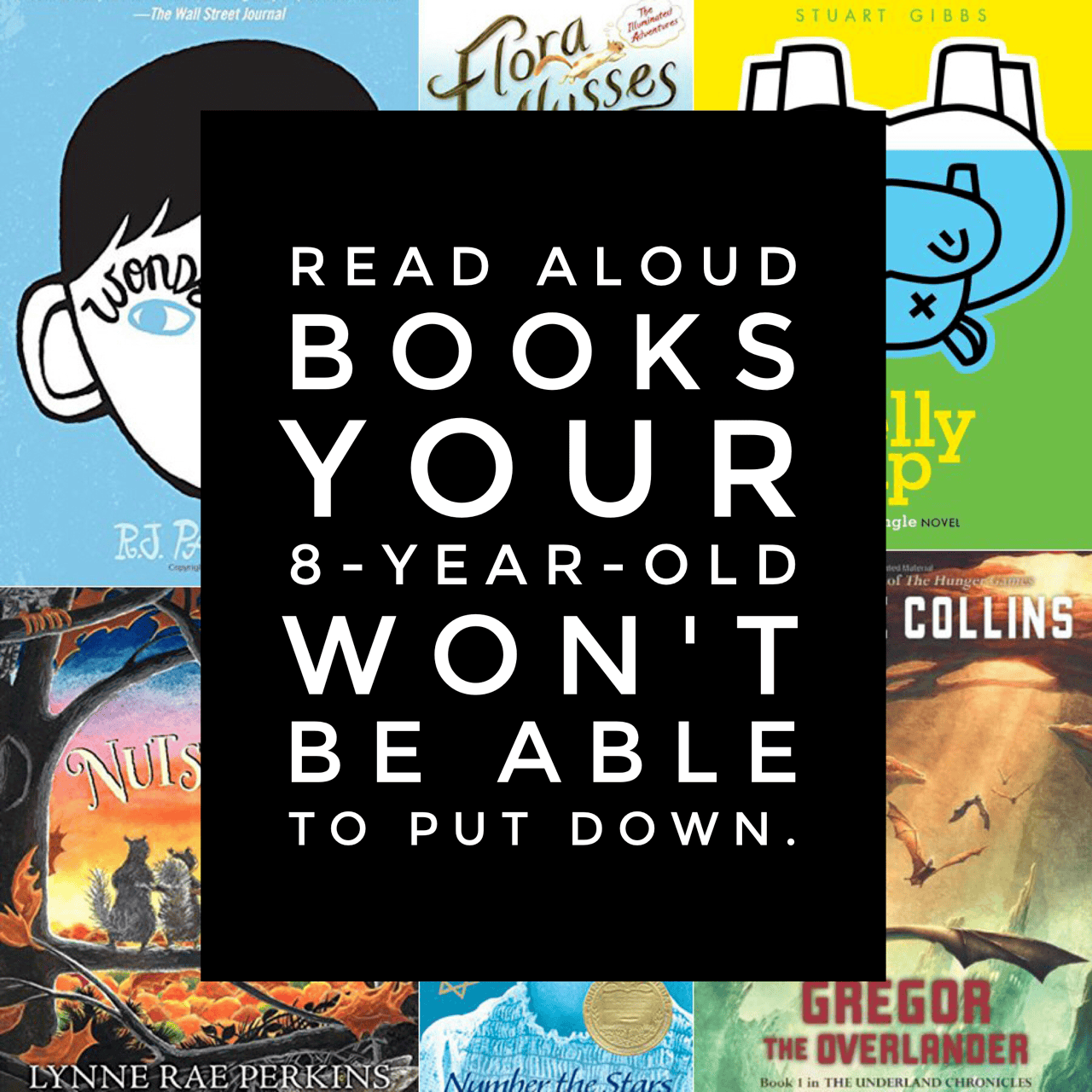 3 Excellent Read Aloud Books for 8-Year-Olds:
How far would you go for a friend? In Nuts to You, the funny and moving illustrated novel by Newbery Medalist Lynne Rae Perkins, two squirrels go very far indeed to save a friend who has been snatched up by a hawk. Nuts to You "begs to be read aloud," said the Horn Book. Nuts to You features black-and-white art by the author on every page, as well as exclusive material original to this edition.
4.5 our of 5 Stars | 17 Customer Reviews
READ FULL SUMMARY
Notes: We literally laughed every time we read the name TsTs, which the book explains how to pronounce. This is definitely a great read out loud book for multi-aged families.
It begins, as the best superhero stories do, with a tragic accident that has unexpected consequences. The squirrel never saw the vacuum cleaner coming, but self-described cynic Flora Belle Buckman is just the right person to step in and save him. What neither can predict is that Ulysses (the squirrel) has been born anew, with powers of strength, flight, and misspelled poetry.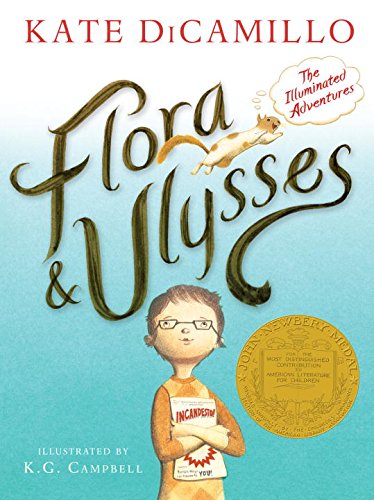 From #1 New York Times best-selling author Kate DiCamillo comes a laugh-out-loud story filled with eccentric, endearing characters and featuring an exciting new format — a novel interspersed with comic-style graphic sequences and full-page illustrations, all rendered in black-and-white by up-and-coming artist K. G. Campbell.
4.5 our of 5 Stars | 548 Customer Reviews
READ FULL SUMMARY
Notes: The girls read this book and like it so much that we reserved the book on CD to listen to during a family road trip. It is entertaining for the kiddos, but humorous enough that adults won't lose interest. Now that I see it has full-page illustrations. I might have to check it out from the library!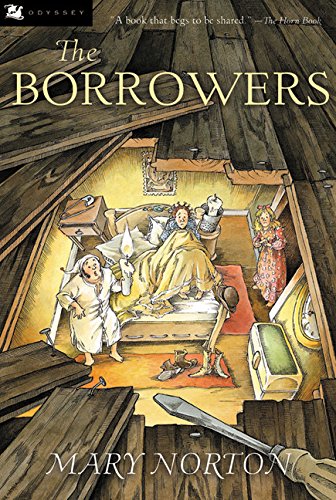 The Borrowers—the Clock family: Homily, Pod, and their fourteen-year-old daughter, Arrietty, to be precise—are tiny people who live underneath the kitchen floor of an old English country manor. All their minuscule home furnishings, from postage stamp paintings to champagne cork chairs, are "borrowed" from the "human beans" who tromp around loudly above them. All is well until Pod is spotted upstairs by a human boy! Can the Clocks stay nested safely in their beloved hidden home, or will they be forced to flee?
4.5 our of 5 Stars | 266 Customer Reviews
READ FULL SUMMARY
Notes: We started reading this after watching the Studio Ghibli movie The Secret World of Arrietty. Both the book and movie are excellent. Some of the vocabulary in this book is a bit tough for newer readers; so again, it would make a great read aloud.
If you're new to Disney's Studio Ghibli, you're in for a treat. Here are some of our family's favorite flicks from this Japanese animation studio :
Looking for more movie night inspiration? Don't miss these 18 books to movies adaptations you'll want to read with your daughter before she turns 18.
If your kiddo can handle books with weightier content, we'd also recommend reading the following books out loud as a family: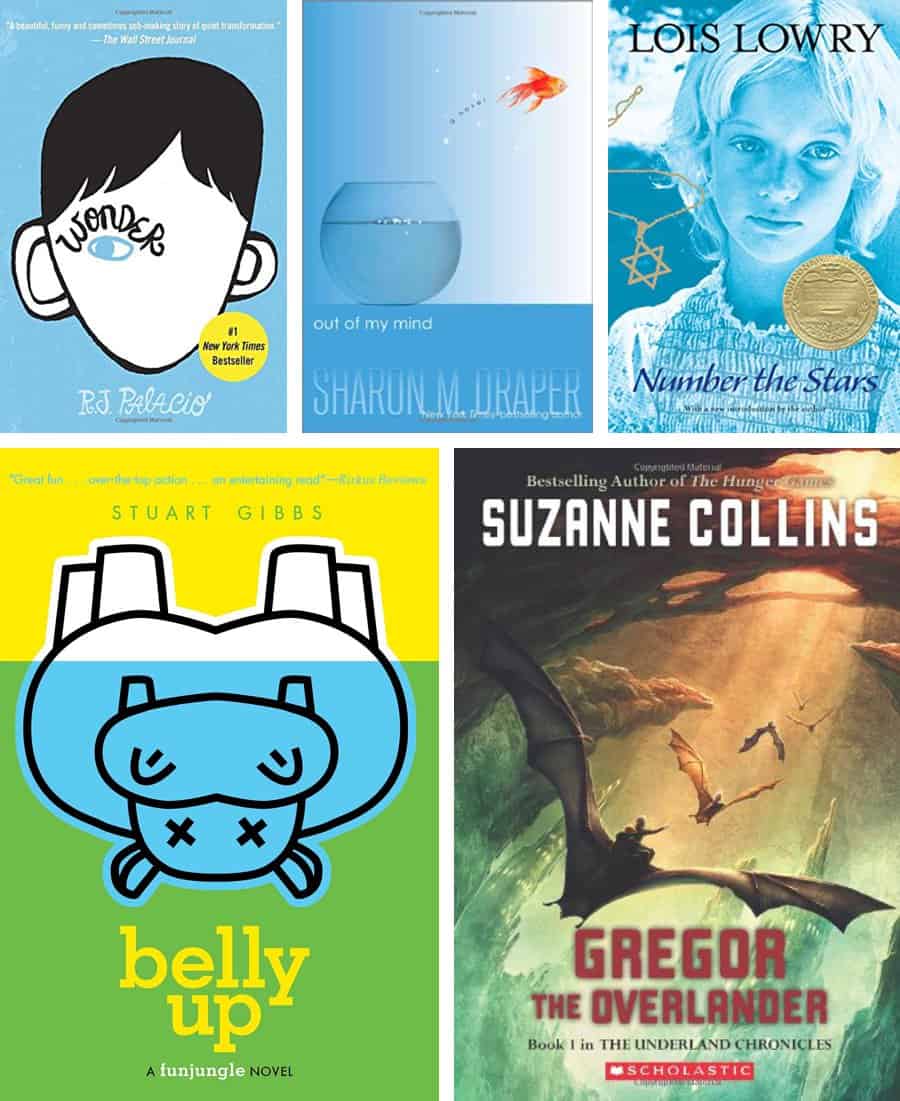 Each of these stories have heavy parts, but when read aloud ... they all make for great conversation. There are so many great reads for us to share with our kids.
When I came across this quote, I couldn't help but smile.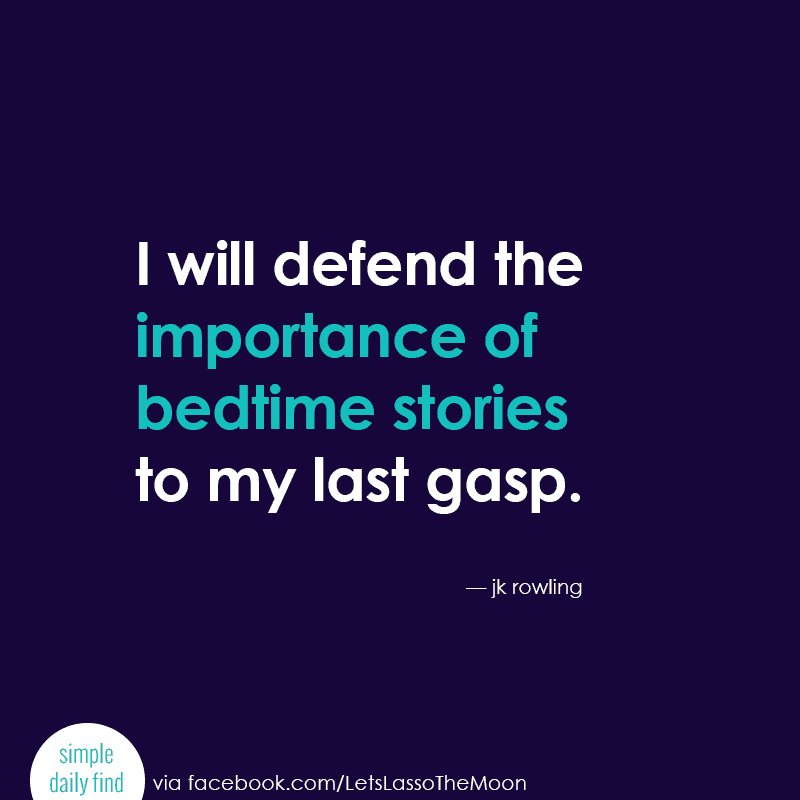 I'd love to hear about a book YOU recently read with your older kids. Let's chat in the comments.
P.S. When I pulled together this post, I went to my photo archive thinking I would easily find an image of either me or my husband reading with our girls. I searched and searched through birthdays, vacations, and holidays ... yet I struggled finding photos of the special time we spent with our girls EVERY NIGHT through their toddler and preschool years.
This is one of the few photos I found...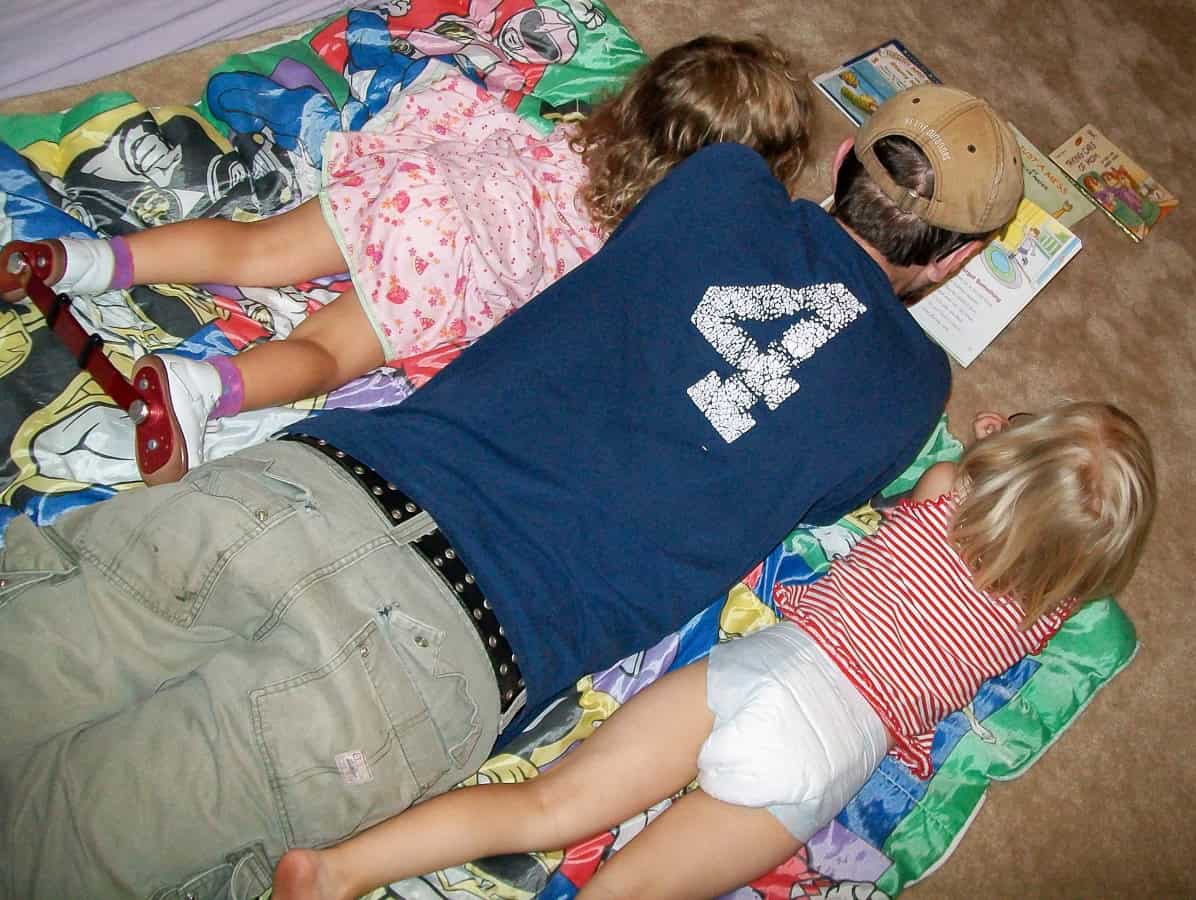 I love this photo because of that diaper bottom and my other daughter's foot brace (that she stopped wearing when she was four).
I love that they are doing an evening reading picnic on a Power Rangers sleeping bag that my daughter used to adore.
I love seeing the stack of four books, knowing each girl got to pick two to have Daddy read.
All the things in this photograph once felt like mundane details. Looking at the photo now... these details are everything.
Tiffany and this blog, Peanut Blossom, have been my photography inspiration for years. Have you heard about her 100 days of summer project? You should check it out.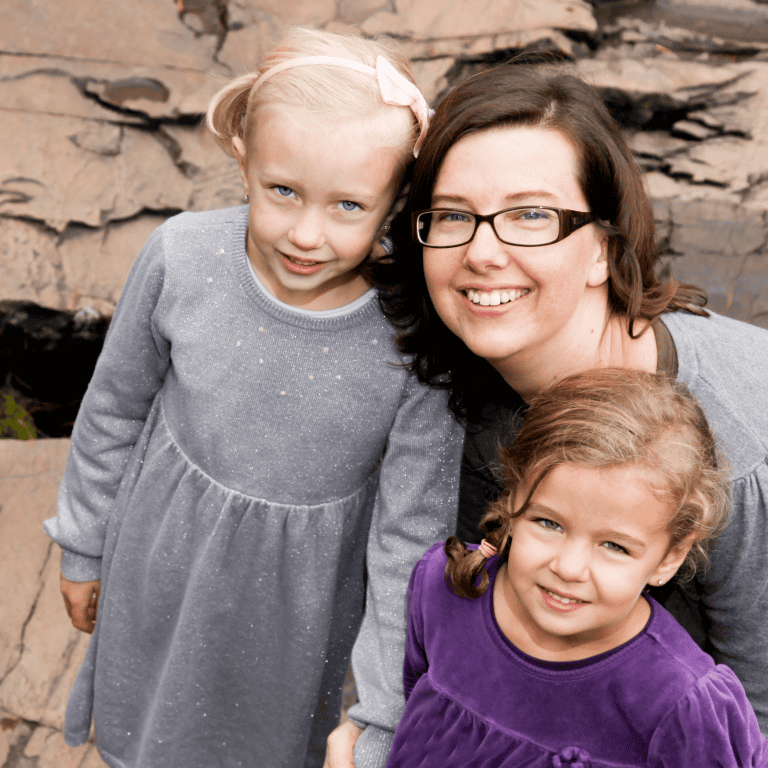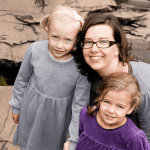 Meet Zina Harrington
Zina is the author of Let's Lasso the Moon, where she inspires parents and children to interact creatively and enjoy the beauty of everyday moments.
Find Zina online→ Facebook | Pinterest | Blog | Instagram
Pin it for later: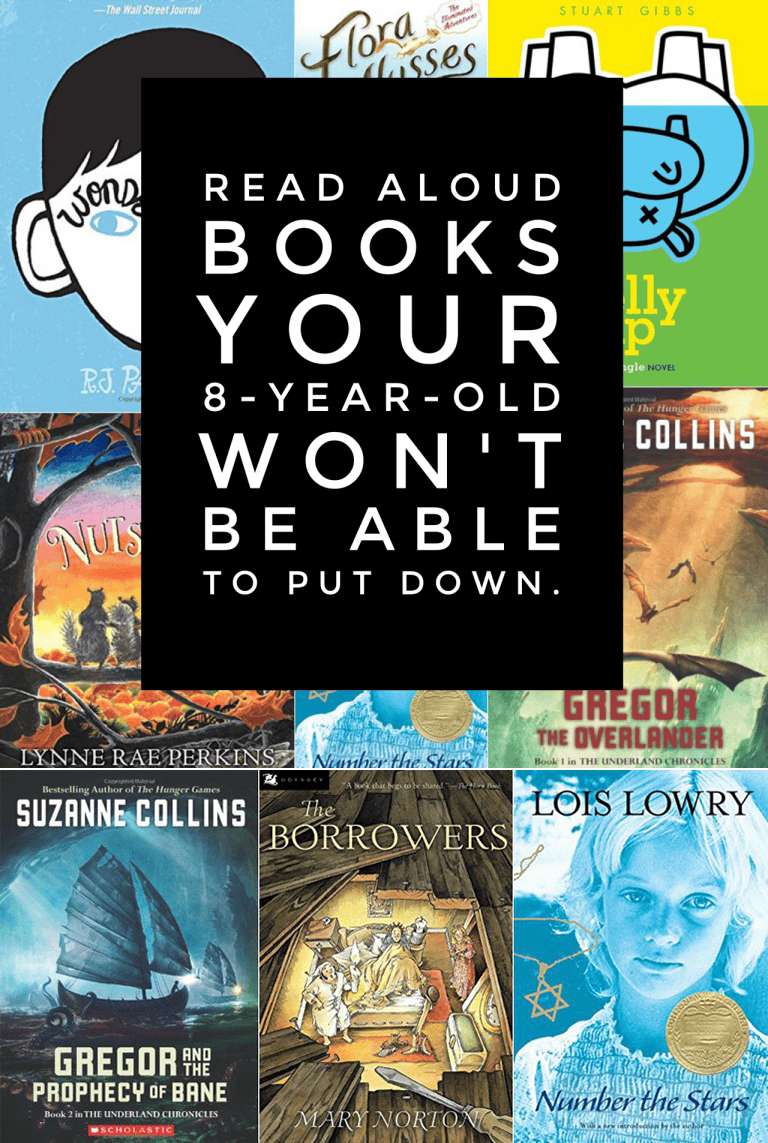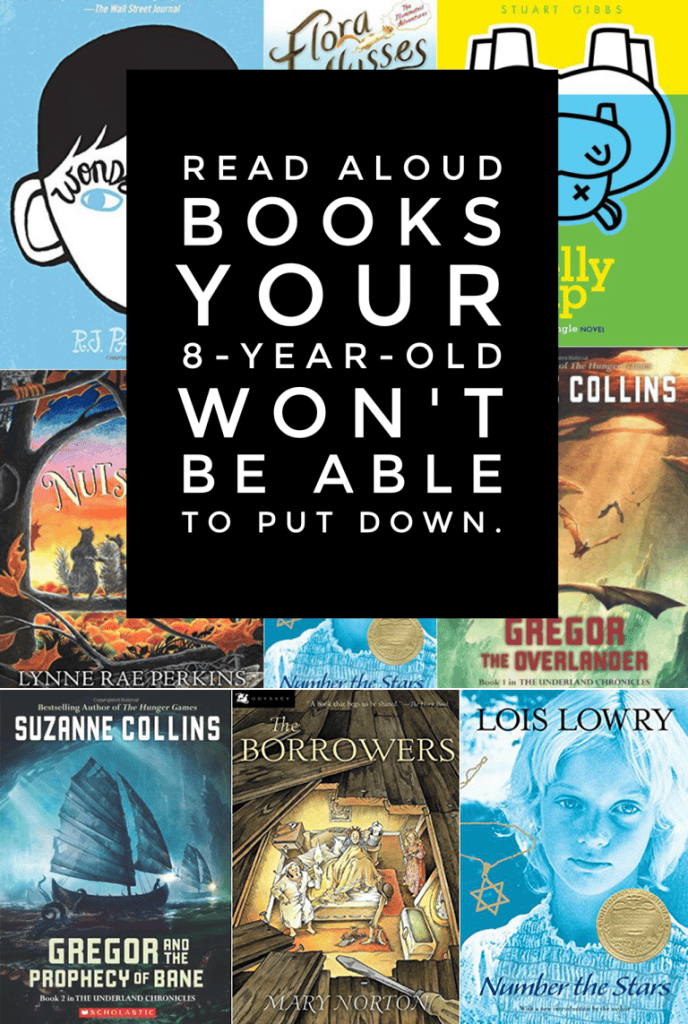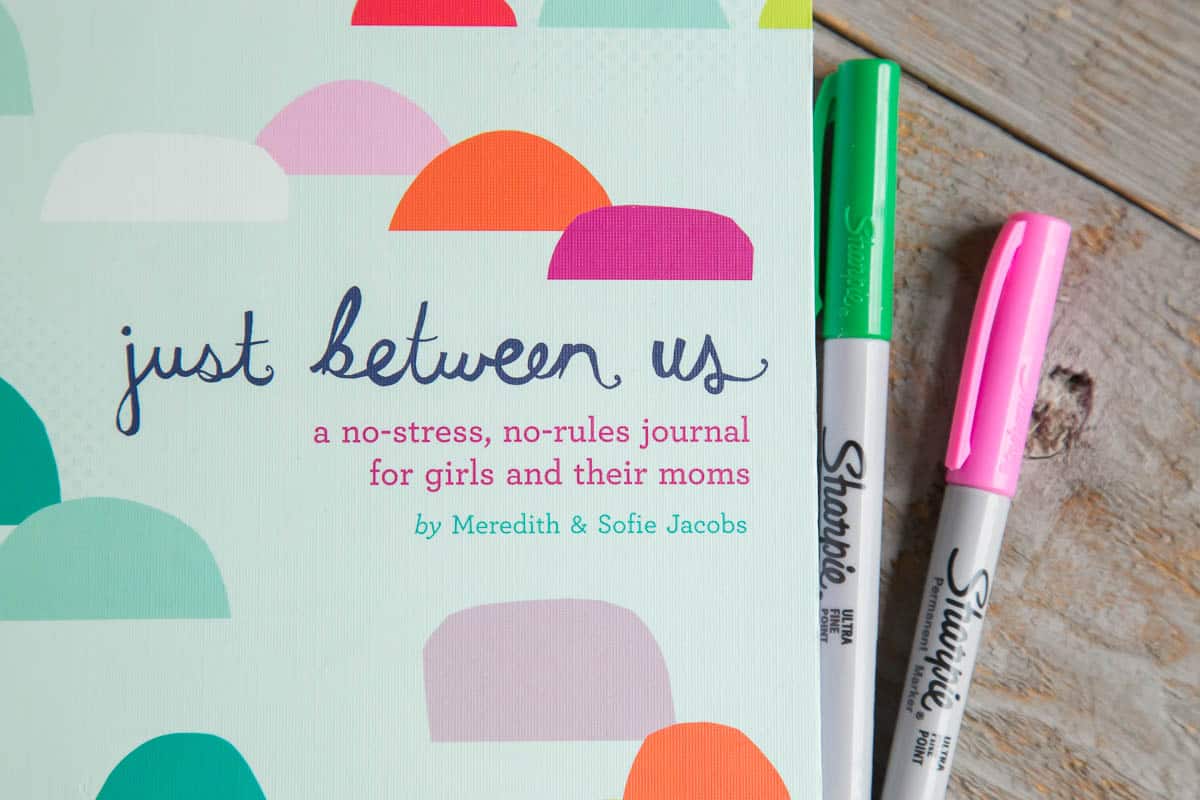 In one-week this mother-daughter journal has already changed my relationship with my daughter. READ MORE →