4 years old. I know I will say this every single year for the rest of my life, but I can't  believe my baby is 4 years old. Today is her birthday and she has grown into such a special little kid. She's my sweetie, my little buddy, my super helper. I adore her more than words could ever say.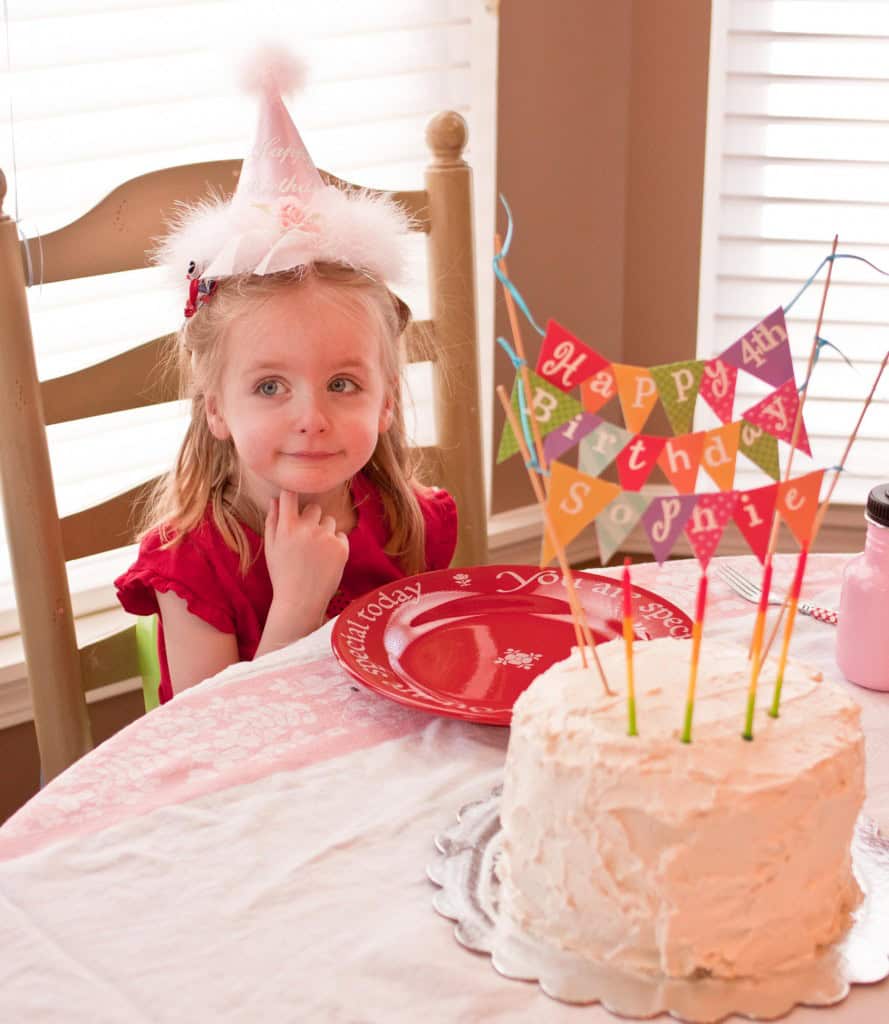 So what is a mom to do who can't find the words? Say it in balloons. And cake. And throw her a very much over the top little party for our family. Birthdays have always been a huge deal in my family. This is one of my favorite things to obsess about and go crazy over.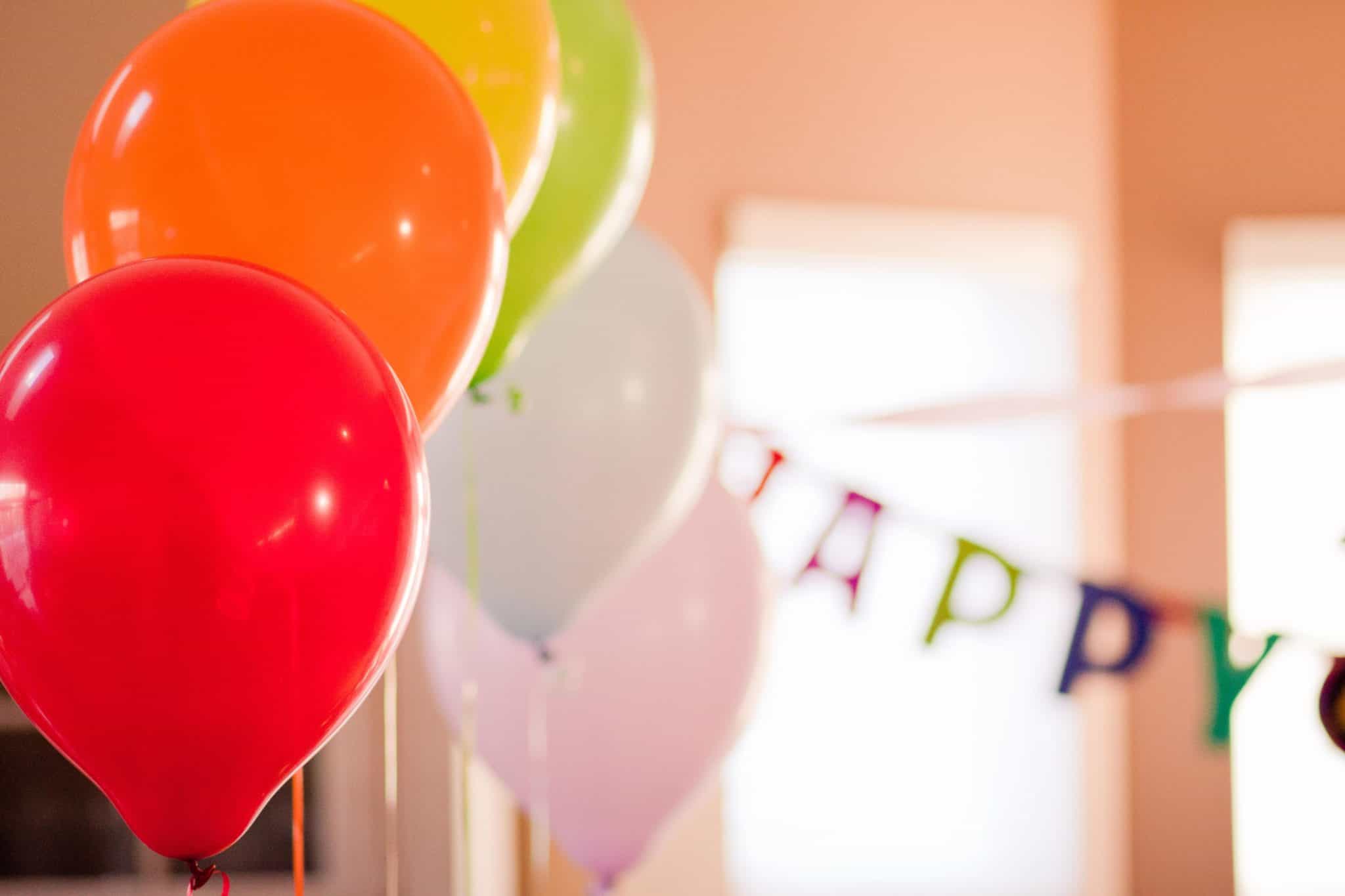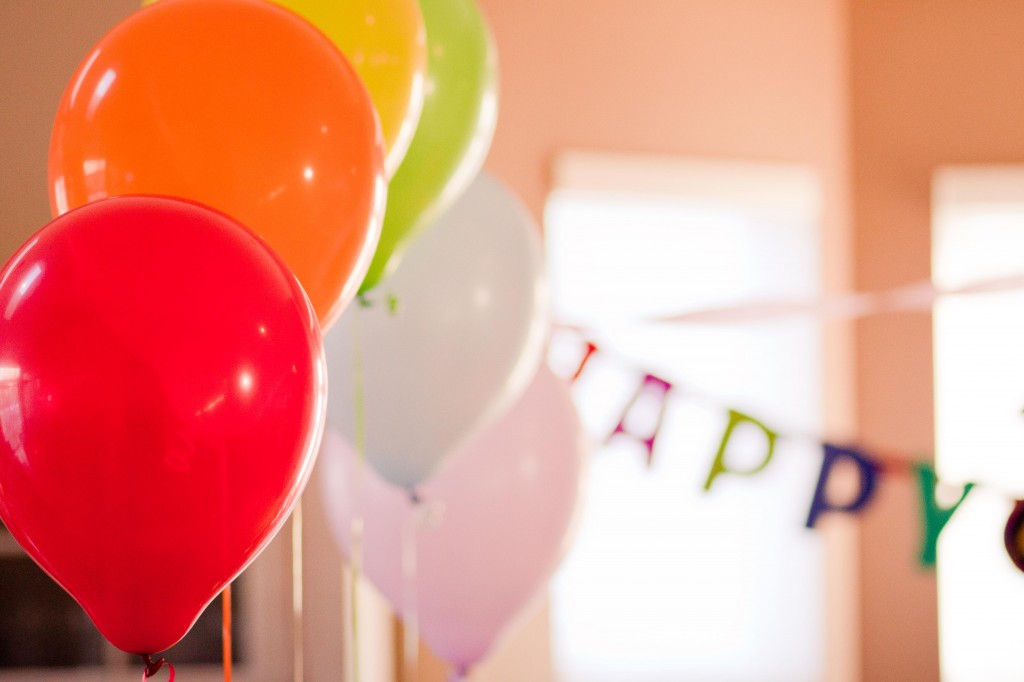 This year the Peanut announced she wanted me to surprise her with her birthday theme. I know I'm not going to have free rein for too much longer, so I really wanted to have fun with it. I decided a rainbow party would be so much fun and her cake was the center of it all. The bakery we usually turn to wasn't capable of handling what I wanted, so I had to do it myself. I'll have tutorials and recipes this week, but today I just wanted to share party photos with you.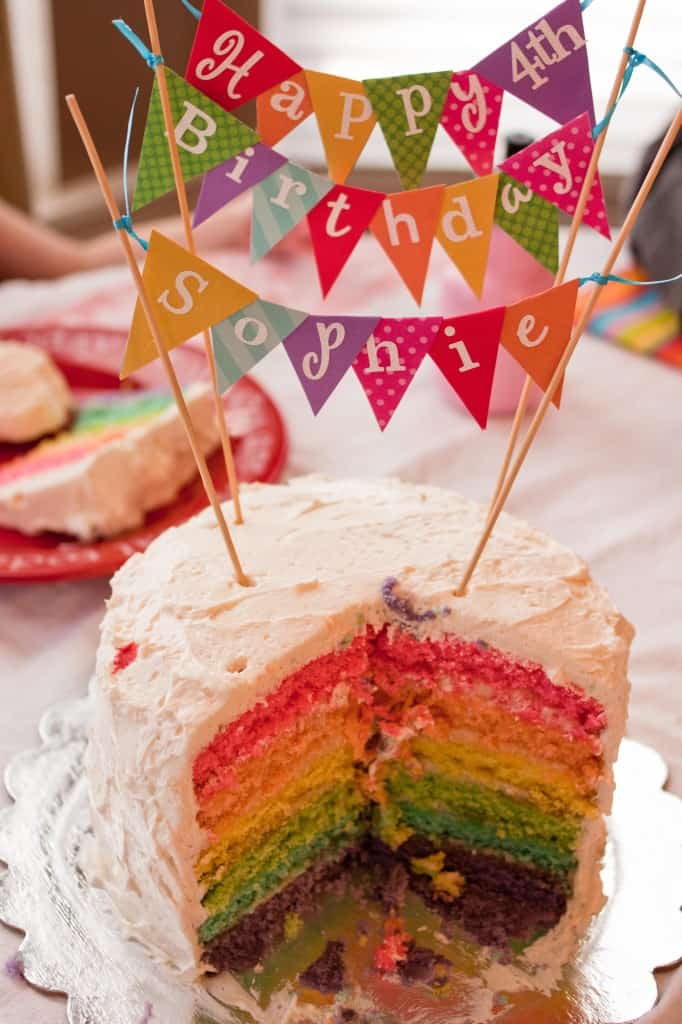 I am prouder of this cake than of anything that has ever come out of my kitchen. I'm still in awe that it actually worked out according to the recipe. The Peanut didn't know anything about the cake until we cut into it. On the outside, just plain white frosting--she actually said, "But Mommy, I thought you said I would have a rainbow cake!" when she first saw it. It wasn't until we cut into it that she saw the surprise.
You know I've done an especially good job when my sister whips out her phone to take a picture of her slice of cake. One domestically proud moment for me for sure.
We served a Mexican buffet of chicken quesadillas, chips and salsa, and this rainbow fruit platter. The food was requested by the Peanut and just happened to be nice and colorful for the party theme.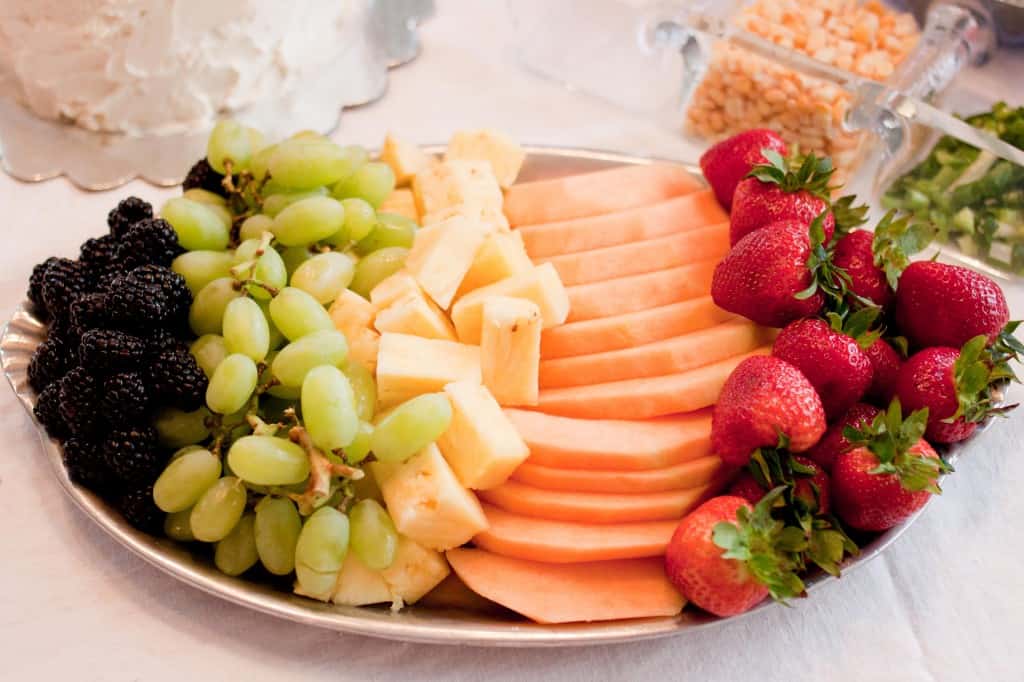 We've also kept to our new tradition of decorating the house for the party at night when the Peanut has gone to bed. She woke up and saw the whole living room transformed with rainbow balloons and streamers hung by Handyman Tim himself. He did a fantastic job.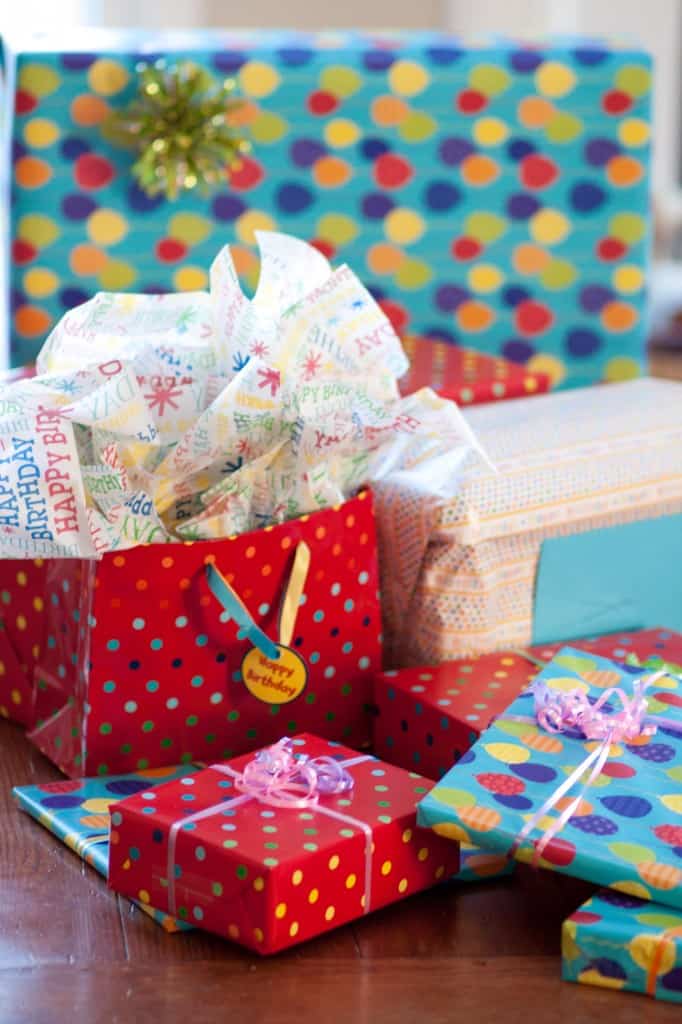 And the Peanut wore her little fancy birthday hat I purchased for her first birthday. She was so excited to bring it out from storage and wear it today. I've always loved that hat for photo purposes but her excitement to wear it made it worth every penny.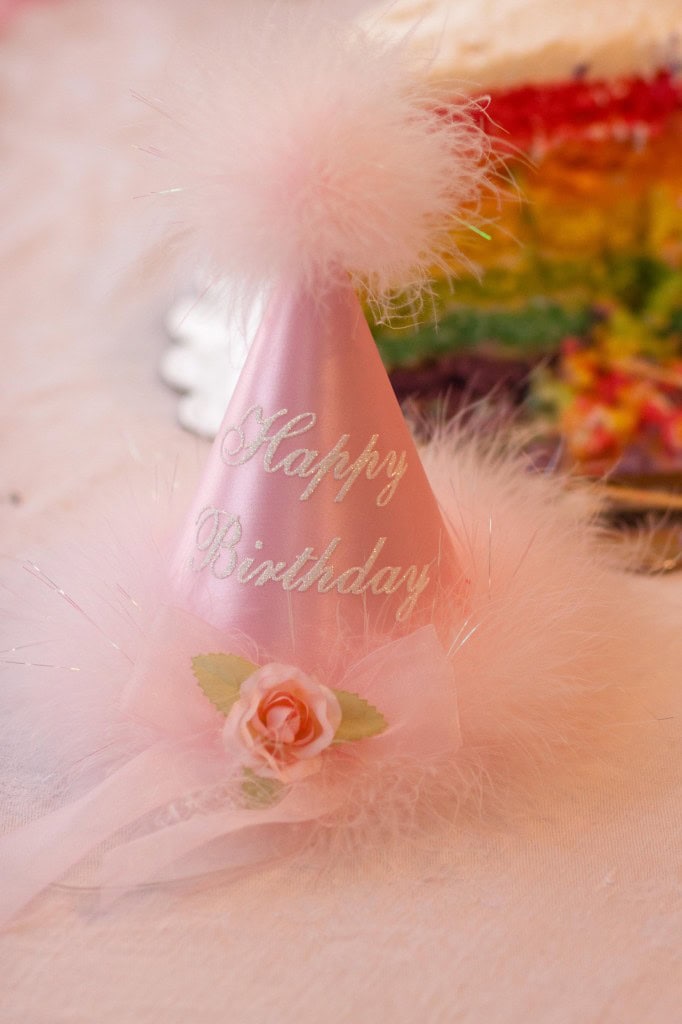 So a very happy birthday greeting to my little Peanut. We had so much fun with you on your big special day and I loved seeing you so happy to celebrate with our family.
Big hugs and kisses from your very loving mommy.