Telling your kids it's time to put your dog to sleep is one of the most heart wrenching jobs of a parent. Get the best tips for this difficult conversation to help your kids cope with loss and grief.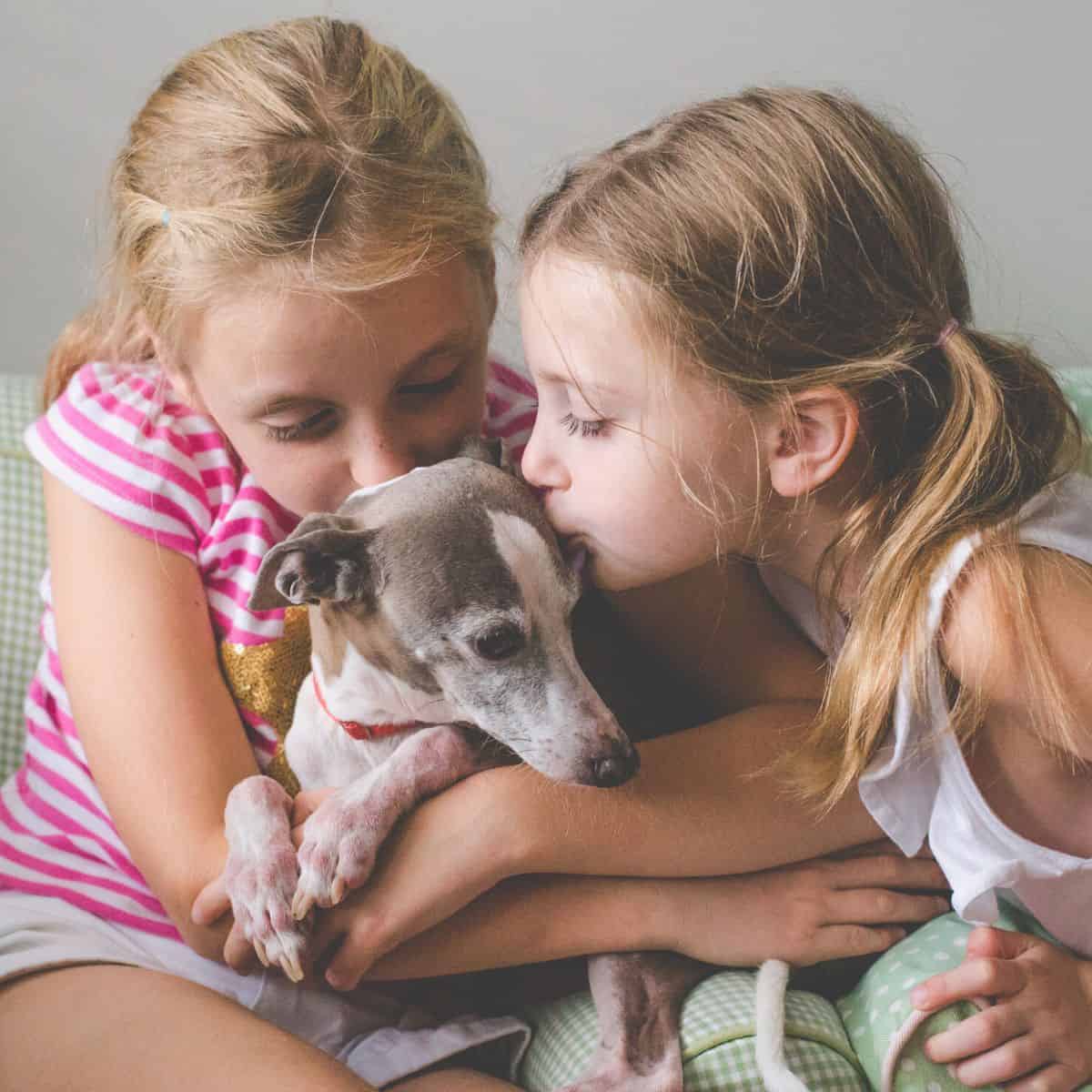 This is a post I never wanted to write and one I'm not sure how I'm going to get through without completely breaking down.
But having just been through this awful course of events, if I can spare another parent even one moment of stress and worry about how to break the news to your kids, this will have been worth it.
Jump to: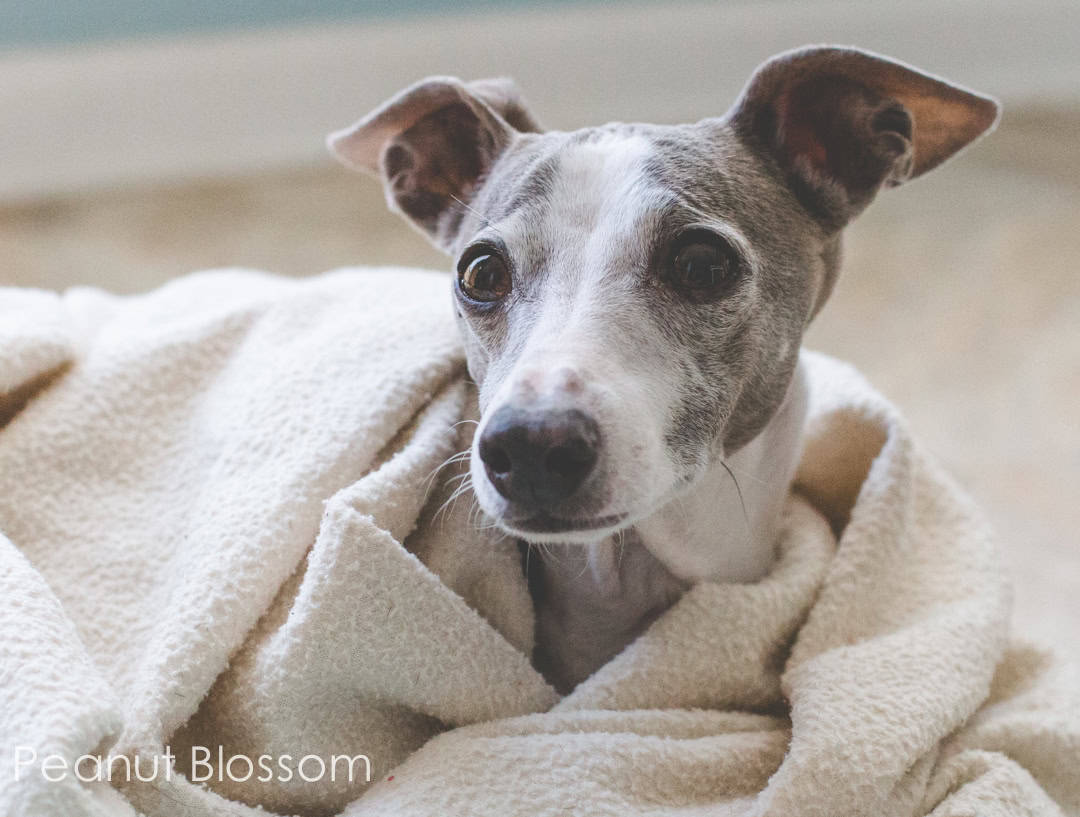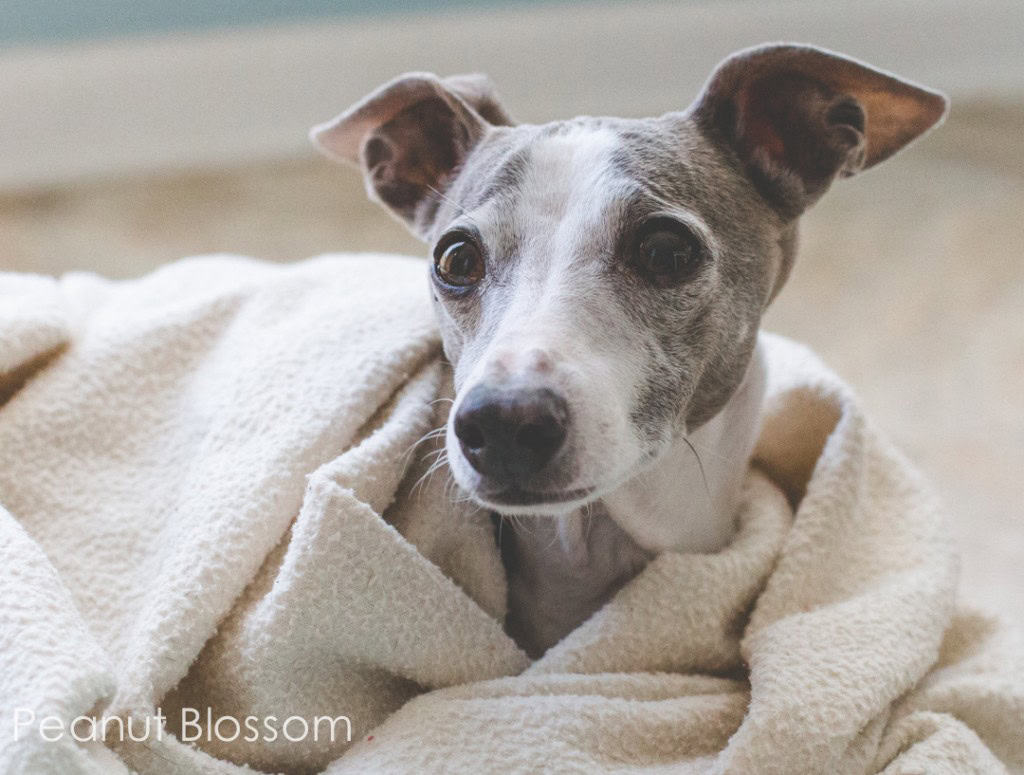 Our Story
Our Gino was my first baby. Tim and I brought him home when we were newlyweds 13 years ago. I doted on him as if he was a child and in so many ways he prepared me for my real babies to come into our lives. He was everything I could have ever asked for in a family pet with young babies. As soon as the girls were even remotely big enough to have miniature laps, he attempted to sit on them. He tolerated ear tugs and rougher than necessary "love pats" from young toddlers who didn't know better. He kissed them and snuggled them and he and the Peanut in particular had a lovely bond.
Over the years when I imagined the end of Gino's life, I always pictured a vet telling me that he had some specific incurable disease. I imagined the decision being clear cut and obvious. We never wanted him to hurt and I knew the choice to be merciful would come quickly.
What I was not prepared for in any way was the reality of a huge space of grey area where the choice was no where near obvious. Where he was hurting but could potentially recover completely with the right treatments.
Several weeks ago, our precious little guy suffered a herniated disc in his spine. This is not an automatic death sentence, after lots of research I found that many pets recover and live several years beyond the injury. Unfortunately for us, the treatments we could afford were not successful in keeping him comfortable. We gave him 3 weeks of hoping and wishing he'd get better while trying to keep him pain-free but his condition only deteriorated more quickly.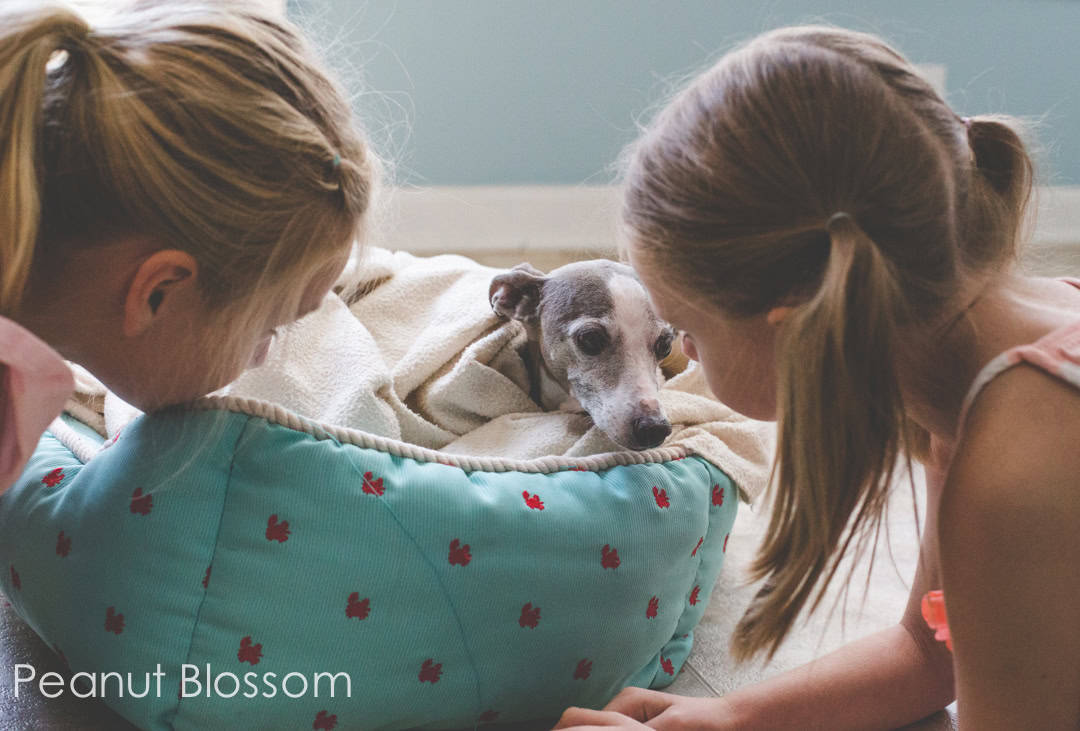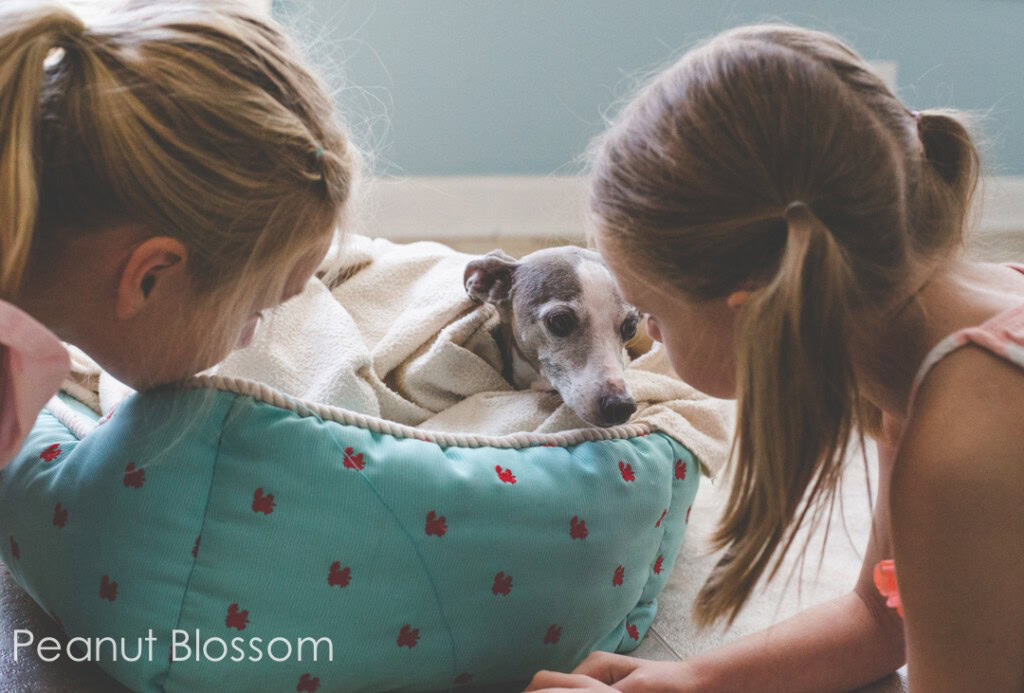 How to Know It Is Time to Put Your Dog to Sleep
I searched for answers on Google and discovered several articles on making this decision.
I was prompted to make a list of the 7 things Gino loved to do most in life:
Snuggle with his people
Lay in the sunshine
Sleep with Tim and me
Snuggle deep under blankets
Eat special people food toppings on his food
Give us kisses
Bark at dogs passing by or animals in the yard
When your pet can't do more than 3 things out of 7, it is safe to say their quality of life is diminished enough that the merciful decision is to let them go.
In his last days, the poor little guy couldn't do more than one of those things on the list.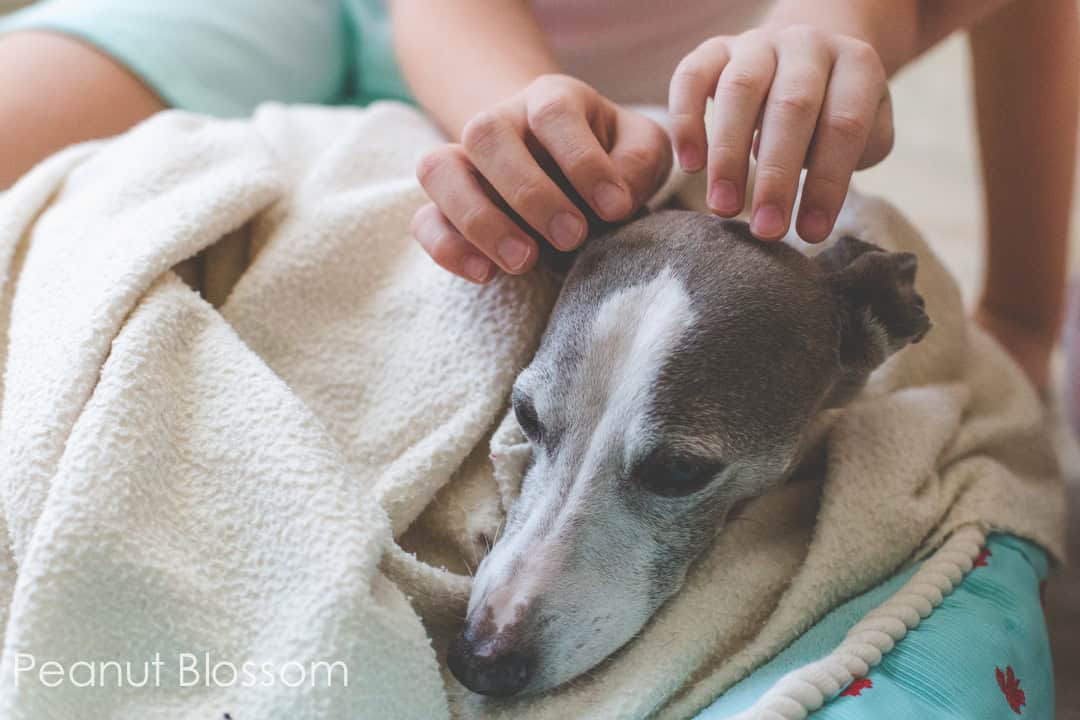 How to Tell the Kids
Everything happened relatively quickly at the end. We tried to gently prepare the kids and not over promise his healing, but we still held hope ourselves that he would recover.
On his last day, he was crying in pain and I knew it was time.
I am so glad I was prepared with the right words to break the news to the kids.
Speak to Them Separately
I chose to speak to each of them separately.
At ages 5 and 8, this was exactly the right thing to do.
They took the news completely differently and I was able to focus on each of their individual needs in that moment.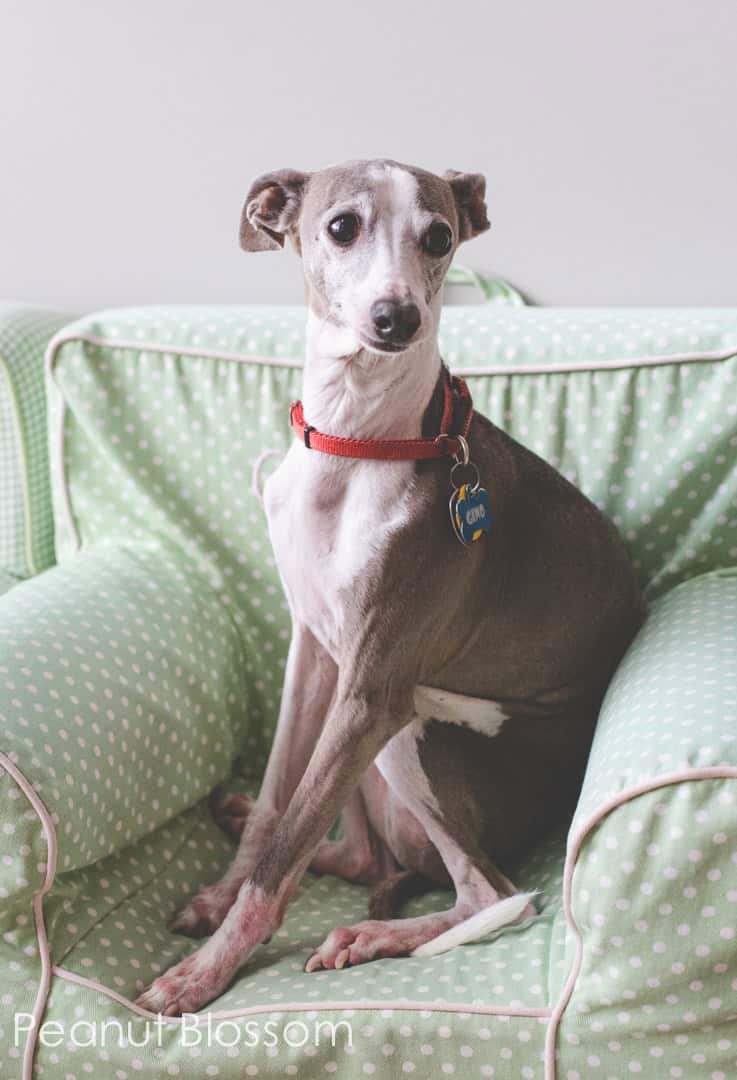 What to Say
The discussion started the same with both.
I opened up our talk with reminding the girls about the pain Gino was in.
They had heard his cries so this was an obvious thing they could recognize. I told them since we love him so much, the last thing we want is for him to be in pain.
I reminded them that we've been giving him medicine to make the pain stop but that after giving it time, it is clear that it isn't helping him.
Our appointment with the vet was at 5:30pm on a Friday when the office would be most quiet. We had agreed that Tim would take Gino in while I stayed with the kids.
Knowing our plan, I broke the news to the girls this way:
"Today is a very special day for Gino, it is finally his turn to go to heaven. Tonight Daddy is going to come home and take Gino to the doctor. They have a special medicine there that will help him go to heaven where he won't hurt anymore. So today we are going to show him how much we love him and spoil him with all kinds of special treats."
How to Spend the Last Day Together
The girls were heartbroken.
Despite my positive spin on the news, they knew this meant a last goodbye and it was still very difficult on them.
BUT after some time to cry, we turned our focus on how to make Gino's last day as amazing as possible.
It was decided that we would feed him his favorite roast beef sandwich, help him find some sunshine to lay in, and attempt to snuggle him as best we could through his pain.
Gino, licking his lips after the roast beef that the Peanut lovingly fed him by hand: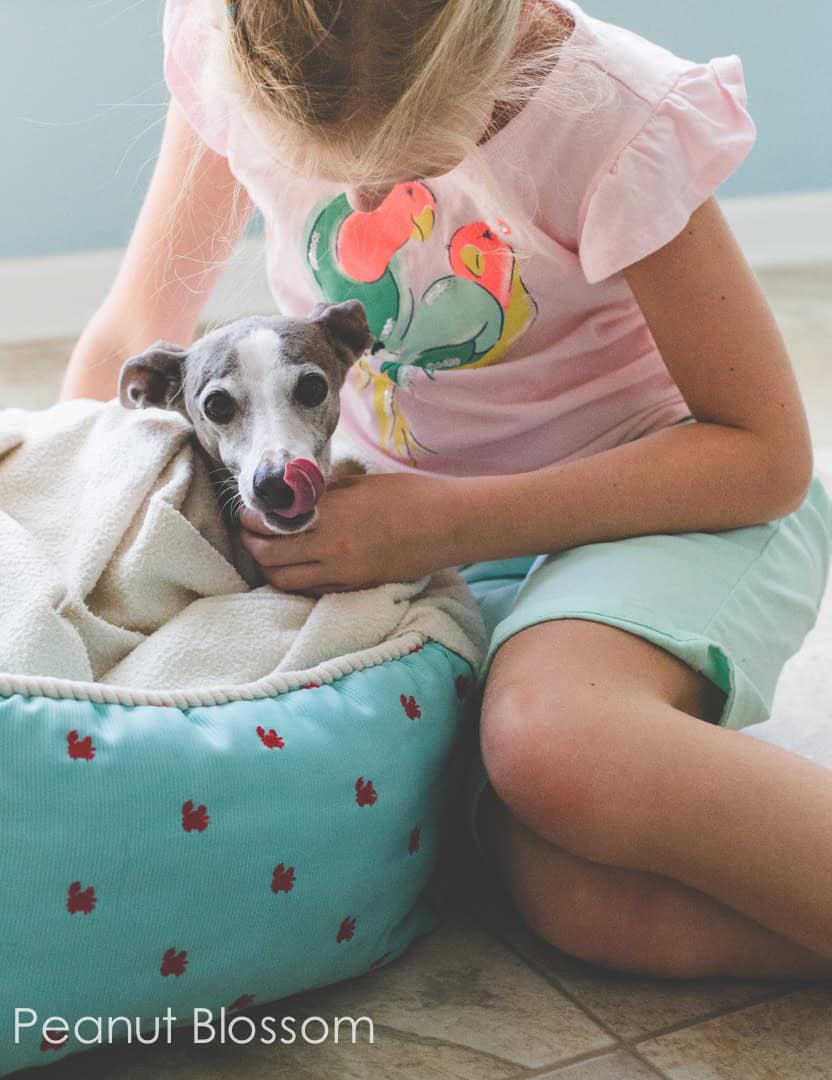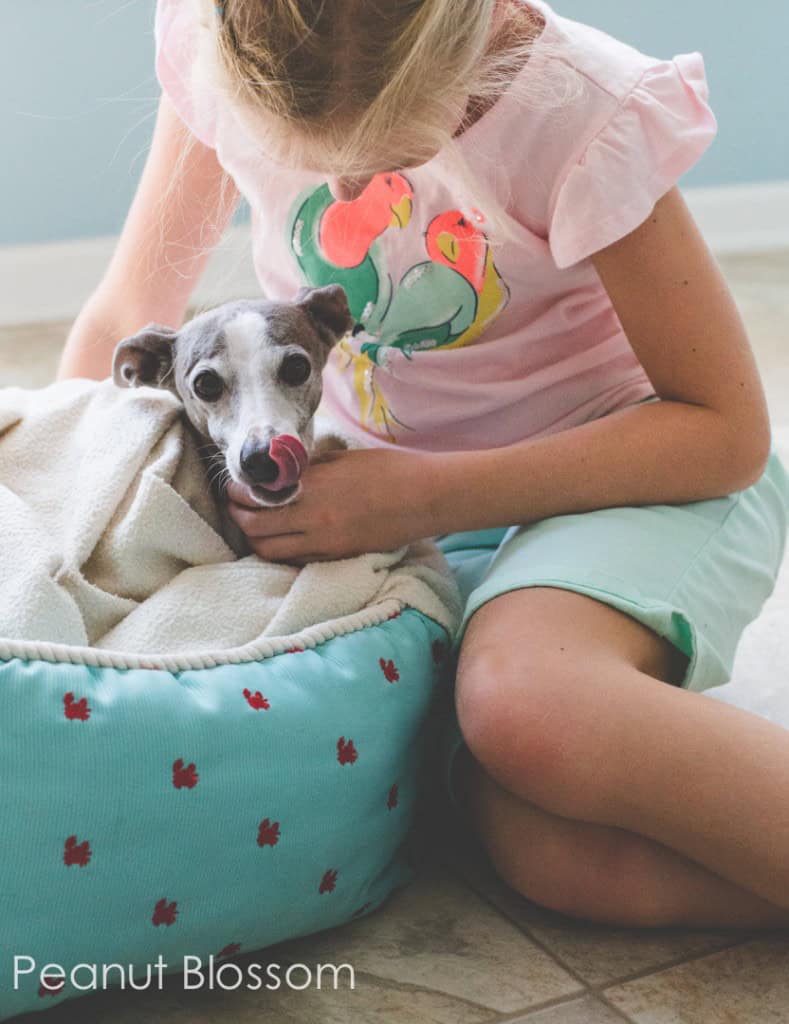 The Final Schedule
Our day was the oddest mix of heart wrenching tears, normal activity, laughter, and sobbing.
Since I shared our news with the girls before 8 am, it was a long day to go until 5:30's appointment.
We spent it wathcing tv while I let Gino snuggle gently on my lap for several hours.
By pure coincidence, our girls had swim lessons scheduled at 4:30 which meant leaving the house and not being back home until Tim had already come and gone.
I debated whether or not to keep the appointment but decided I didn't want the girls home watching Gino leave for the last time.
I wanted their final memories of him to be snuggled in his bed in our kitchen.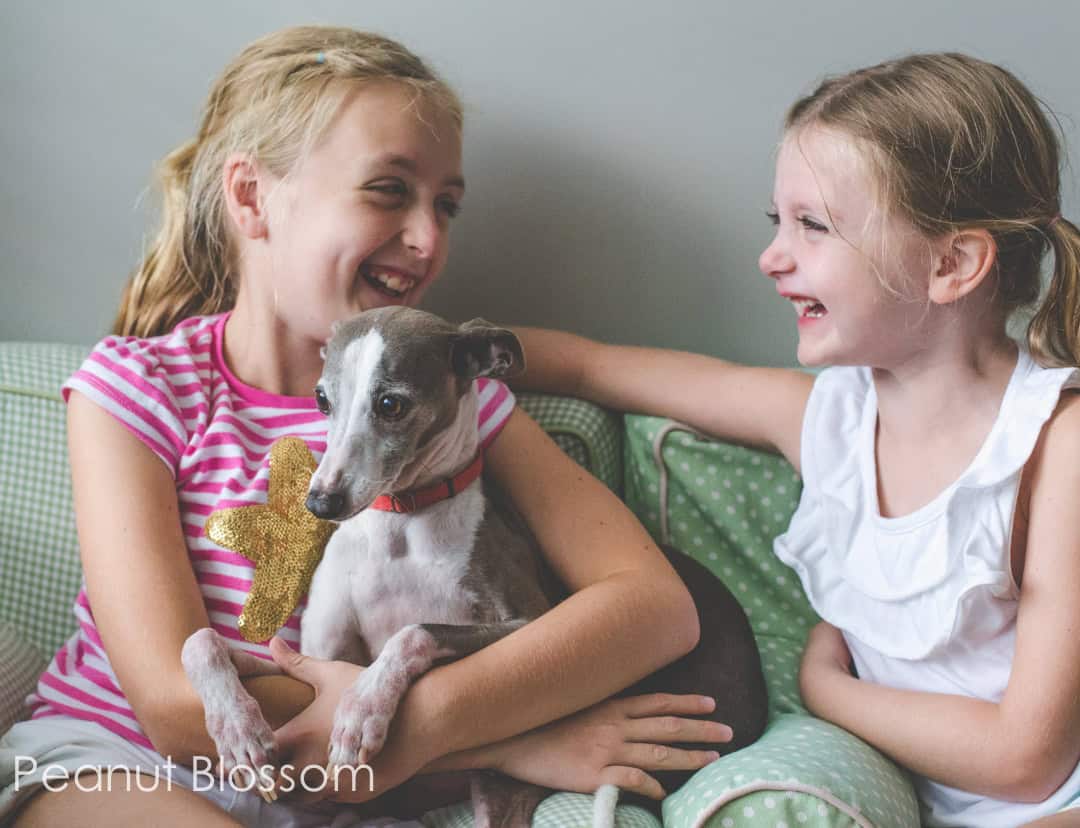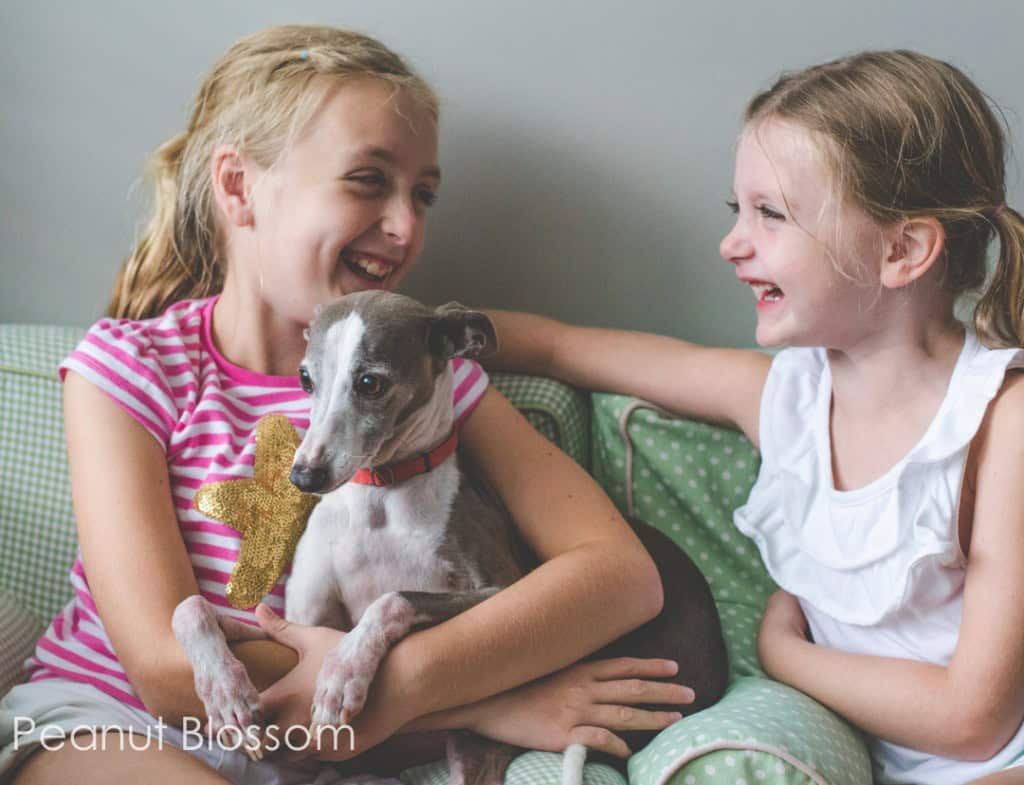 So with 30 minutes left before we had to leave, I started sharing every single funny Gino story I could think of--most of them from when the girls were babies or before they were born.
Through their tears, they laughed at his hijinks.
At the end, we all gave him one last big hug and kiss and gently tucked him into his bed.
We cried the whole way to swim class but the distraction of the pool was exactly what they needed. When we got home, he was gone but the worst for them was over.
What to Expect After
I kept them distracted with a movie and popcorn and tons of cuddles and we made it through.
Over the weekend, we had several moments with more tears and more questions.
The day after was possibly harder than the day of but that might have been my own reaction and not necessarily the kids'.
I had to struggle with my own grief while fielding their questions. It was definitely a difficult day, but our dogs are always worth this.
My Best Tips for Telling the Kids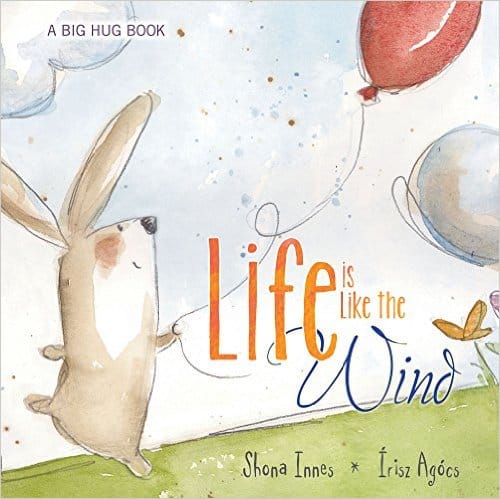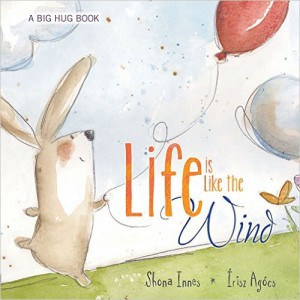 1. Give your kids the shortest explanation possible. Tell them only what they really need to know.
2. If they ask questions, answer them honestly but with the simplest description possible.
3. Do NOT mention "go to sleep" in your description of what will happen to your pet. I've read that at certain ages, kids can infer that something similar will happen to them when they go to sleep. Instead, reference the spirit moving on to a new destination.
4. If you don't believe in heaven as we do, it's ok. Your vet can help your pet's spirit move on to wherever you believe it goes. I picked up a copy of "Life is Like the Wind" at the library a few days before our goodbye and it was just perfect for Little Pea at age 5. The book has several pages that reference different beliefs about what happens to the soul after it leaves the body, heaven is presented as one of the options. It was the perfect description of life and death for her and I appreciated that the depiction of heaven presented the animals enjoying their favorite treats which mimicked what I had mentioned about Gino enjoying a buffet of roast beef sandwiches.
5. Protect your child's final memories of your beloved pet. I am so grateful I took most of the images featured in this post on the day before I shared the news with them. Those kisses and laughter and smiles are real and innocent and show their true love of him. I know they will cherish these pictures when they are older.
But I also took the time to capture a few simple images of his very last day with us. I was respectful to not capture their tears, but looked for the happy moments in our last day with him.
And yes, there were happy moments on that day for all of us.