American Royals by Katharine McGee is the official February 2022 pick for the Peanut Blossom Book Club for Recovering Readers.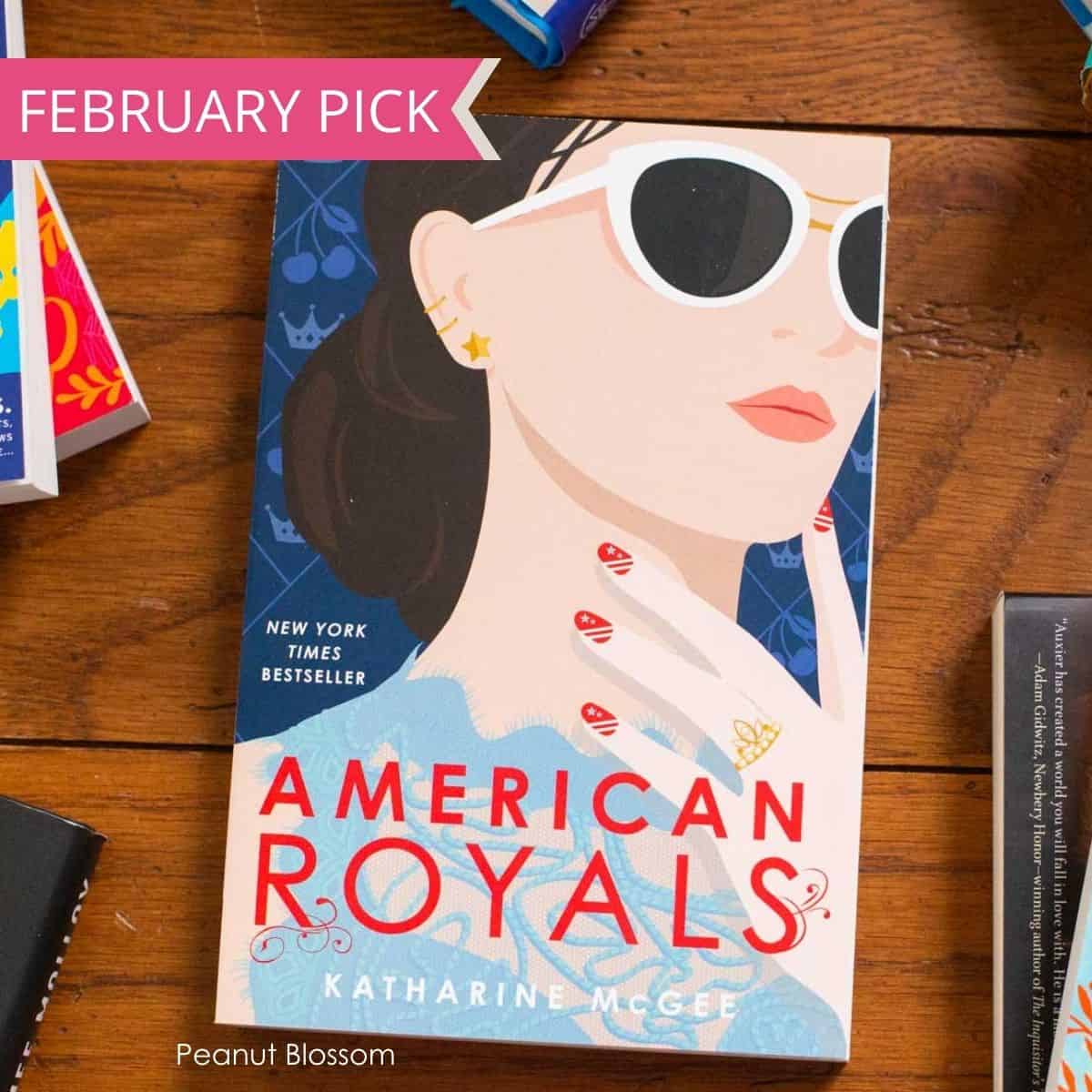 February book club picks are always such fun to select. It is definitely the one month of the year a fun and lighthearted romance makes the perfect fit.
This year, I thought it would be interesting to include a popular young adult novel that is just perfect for all the royal family fans out there!
American Royals by Katharine McGee turns things around and imagines a world where the royal family is American instead.
So if you love watching these royal family movies & shows like I do, you're going to love this month's pick!

Want Free Reminders for Each Book?
Sign up for my book club newsletter right here:
February Official Book Club Pick: American Royals by Katharine McGee
I'm pleased to announce that this is our official February Pick for this year.
Get your copy of this month's book club pick:
Money-saving tricks for reading this month's book pick:
What is this month's book about?"
"What if America had a royal family? If you can't get enough of Harry and Meghan or Kate and William, meet American princesses Beatrice and Samantha. Crazy Rich Asians meets The Crown. Perfect for fans of Red, White, and Royal Blue and The Royal We!
Two princesses vying for the ultimate crown.
Two girls vying for the prince's heart.
This is the story of the American royals.
When America won the Revolutionary War, its people offered General George Washington a crown. Two and a half centuries later, the House of Washington still sits on the throne. Like most royal families, the Washingtons have an heir and a spare. A future monarch and a backup battery. Each child knows exactly what is expected of them. But these aren't just any royals. They're American.
As Princess Beatrice gets closer to becoming America's first queen regnant, the duty she has embraced her entire life suddenly feels stifling. Nobody cares about the spare except when she's breaking the rules, so Princess Samantha doesn't care much about anything, either . . . except the one boy who is distinctly off-limits to her. And then there's Samantha's twin, Prince Jefferson. If he'd been born a generation earlier, he would have stood first in line for the throne, but the new laws of succession make him third. Most of America adores their devastatingly handsome prince . . . but two very different girls are vying to capture his heart."
Read the full description of the book here.
Discussion Questions for American Royals
I think the best book club questions help your group connect on a personal level. While you could discuss the specific plot points of the book, here are a few fun questions to sprinkle in, too:
Would you prefer if the US was a monarchy? How would our lives be different?
What would be your favorite part about being in the Royal family? What would be your least favorite?
Which character do you identify with the most?
What would you have done in Princess Beatrice's shoes?
What would you have done in Nina's shoes?
What was the most unrealistic part of the story in your opinion?
Who would you cast for a movie version of American Royals?
Book Club Party Recipes
Time to break out the tiaras and tea cups. If we're hosting a royal themed book club party, serve a menu filled with light and easy to nibble treats.
You can't beat my easy blueberry scones or a tray of these easy finger sandwiches paired with tea, coffee, or even a simple mimosa.
Fresh strawberry bruschetta on homemade crostini would be fun to serve with champagne.
For a more decadent treat, this rich chocolate flourless torte is easy but elegant. Drizzle a homemade creme anglaise or amaretto cream sauce over the top and sprinkle fresh berries alongside for a dessert fit for a princess.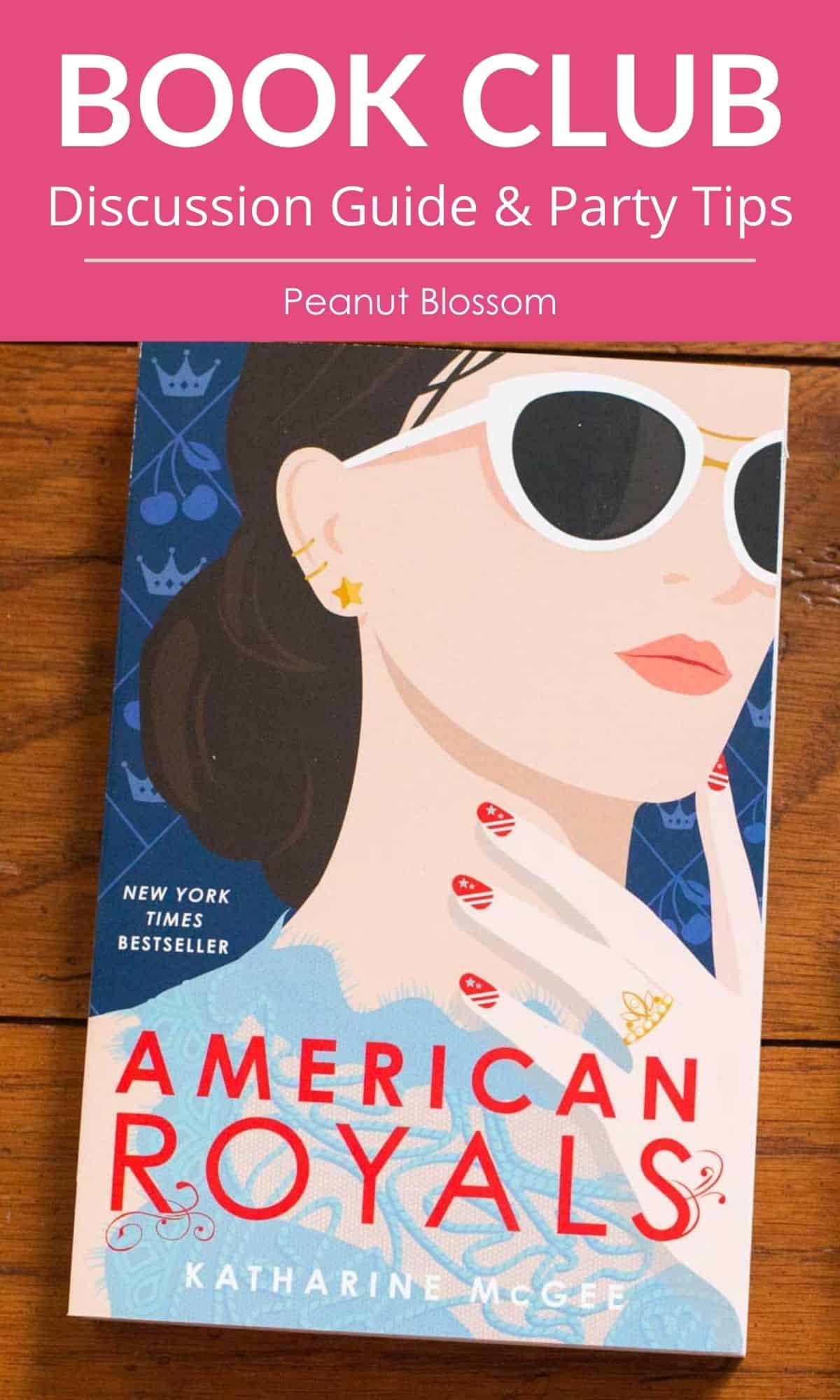 You May Also Like
If you liked this book, you may also enjoy these other fun royal family themed books: